Opinion | A white mayor isn't the answer for Montgomery; neither is a black mayor.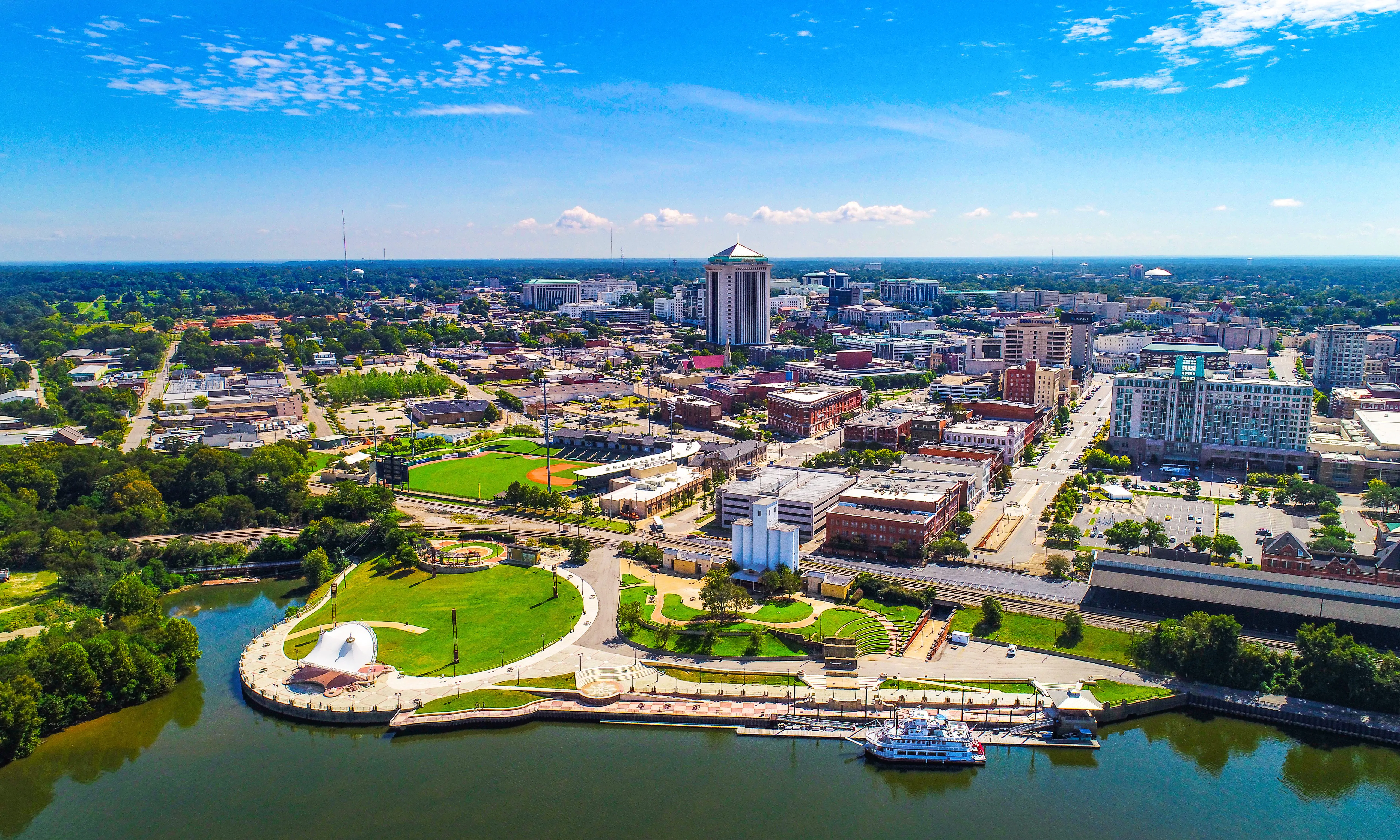 A black mayor will ruin the city of Montgomery. 
I know this to be true because I read it in Facebook comments. See, what will happen, according to Al O'Neil, is that the blacks will "revert back to more violent activities because they think they have a mayor that will condone reckless behaviors." And the city, maybe even the entire state of Alabama, will be doomed. 
Al knows this because … well, I don't know how Al knows this, because his Facebook page, which consists primarily of Bible verses and anti-liberal memes, doesn't tell me much about his background. But he probably knows what he's talking about. Why else would he say such hateful nonsense in the comments section of a post on the WSFA Facebook page? 
Al knows the answer is to vote for a white man. To keep "the blacks" in line. 
And really, he has a point. 
If the wrong person (ie, a black person) is elected, Montgomery could wind up nearly bankrupt, overrun with crime, with awful schools and one of the worst racism problems in America. 
Oh, wait. 
The David Woods campaign flipped on the racist signal just after the general election a few weeks ago, and like albino moths to a porch light, the Montgomery racists, like Al (who insists he's not "prejudice"), have stormed to the forefront. 
It's embarrassing. But not at all unexpected. 
After what had been a relatively peaceful and respectful mayor's race, the Woods camp decided to muddy things up. And they went directly for the race card first, dragging Steven Reed's father, Joe Reed, a vice-chairman in the Alabama Democratic Party, into the mix for no apparent reason and then sending out one of the worst polls in the history of politics. 
How bad was the poll? Here is one question for which those polled had to select an answer ranging from "much more likely" to "much less likely": 
"If Steven Reed wins the election for mayor, people will move out of the city because they are worried about what Montgomery will become." 
The next question was about Joe Reed "running the city of Montgomery through his son," and whether that will "ruin our town." 
Another question states that "Steven Reed is no different than his dad, Joe Reed."
And finally, there was this doozy: "Steven Reed wants to force his belief in gay marriage on us."
It was a pathetic attempt to scare voters into fearing the black man, the son of the guy who used to challenge the white mayor. 
And it's failing miserably. 
A recent poll, conducted by Secrest Strategies, of 500 likely Montgomery voters found that Reed — even after all of that race-baiting by the Woods camp — was up 23 percentage points on Woods, 54-31. And most of those voters were solidly behind Reed. 
It gave me some hope. 
That maybe, for once, racism wasn't going to win in Alabama. That voters — a good chunk of them white voters — were going to ignore the ignorant, desperate attempt to push fear and hate and instead vote for the more qualified candidate. 
That guys like Al, and all of his buddies who have bombarded social media over the last couple of weeks with their stupid beliefs and idiotic suggestions, would be left sitting in their trailers as the world moved on without them. 
That maybe, just maybe, a whole bunch of people — white, black and other — took a look at the city of Montgomery, with its horrid racist past and its current failures, and realized that white people haven't exactly been doing a bang up job running the place, so maybe the color of the mayor's skin was less important than his ideas, his intelligence and his decency. 
It's a shame that the race to decide who will lead Montgomery has, like so many other things in that city, devolved into a race fight among many people. It's a shame that so many people still divide things up like that, period. 
Because the fact is the color of the mayor's skin doesn't matter at all. It never has. It won't take a black mayor or a white mayor to save Montgomery. 
It'll take a good mayor.
Opinion | Somebody, please, take the lead
Just like Donald Trump on the national level, Gov. Kay Ivey has bungled containing the novel coronavirus COVID-19. Alabama is showing record cases and hospitalization levels.
But while Ivey extended the Safer-at-Home order though July 31, she didn't add any new restrictions. The governor says requiring masks is simply too difficult to manage and enforce.
Nobody said fighting the virus would be easy. The problem is neither Ivey nor many other governors, along with the White House, didn't really make containment much of a priority.
Testing is still inadequate, nearly a half-year after the pandemic started. Alabama's first diagnosed case was March 13. Since then – as of Wednesday – Alabama has racked up more than 30,000 cases with more than 900 deaths. Nationally, there have been more than 2.6 million cases and nearly 130,000 deaths.
When the pandemic was young, Ivey responded well, ordering everybody to stay home except for essential workers. She did much better than the governors in the state's surrounding Alabama. But just as with most states across the Southeast, after a few weeks Ivey's resolve cracked. Like the governors of states like Georgia and Florida, which are also seeing a spike in infections and are setting records.
Ivey should tighten up the restrictions, including closing the state's beaches over the July 4th weekend. Bars, gyms, and other places where large crowds gather, usually not social distancing and many without masks, should be restricted.
Yes, such measure will continue to cause economic pain, but such restrictions would slow the spread of the virus. We've already seen that not just in the United States, but across many parts of the world.
Ivey and health officials also need to increase testing and contact tracing.
Yes, all of that is difficult, but what are the consequences? More deaths. Just how many deaths are acceptable? Is it 1,000 (we're almost there), or 2,000, or 5,000? Is any number unacceptable. It doesn't suffice for elected officials to claim even one death is too many when, through their own actions, thousands and thousands have died in Alabama and across the nation.
And those numbers don't include infected and once hospitalized patients who are left with permanent organ and lung damage.
Cities like Birmingham and Montgomery have mandatory mask laws, and they need to be enforced because a lot of people are going out without their masks. Still, there are many laws on the books that are difficult to enforce; that doesn't mean those laws don't have value. A statewide mandatory mask order if, nothing else, would lead more people to wear masks, plus it would give support to businesses who refuse to allow people inside without masks.
UAB is planning to bring students back on campus when the fall semester begins in late August, but there will be strict safety measures to follow, including wearing masks, social distancing, handwashing, and regular health checks.
Ivey says if the rate of cases and hospitalizations doesn't slow, she'll enact more stringent measures. But when she finally gets around to making those decisions, it could very well be too late.
Indeed, it may be too late already.
We've seen what indecisive leadership does during a pandemic. What we need to see – in Alabama and nationally – is a more determined response that helps put the virus in check. That includes mask wearing, increased testing, and contact tracing.
Every day that doesn't happen, more people will get sick and die when they didn't have to.