Opinion | Gerrymandering prevents the one thing that could save us: Compromise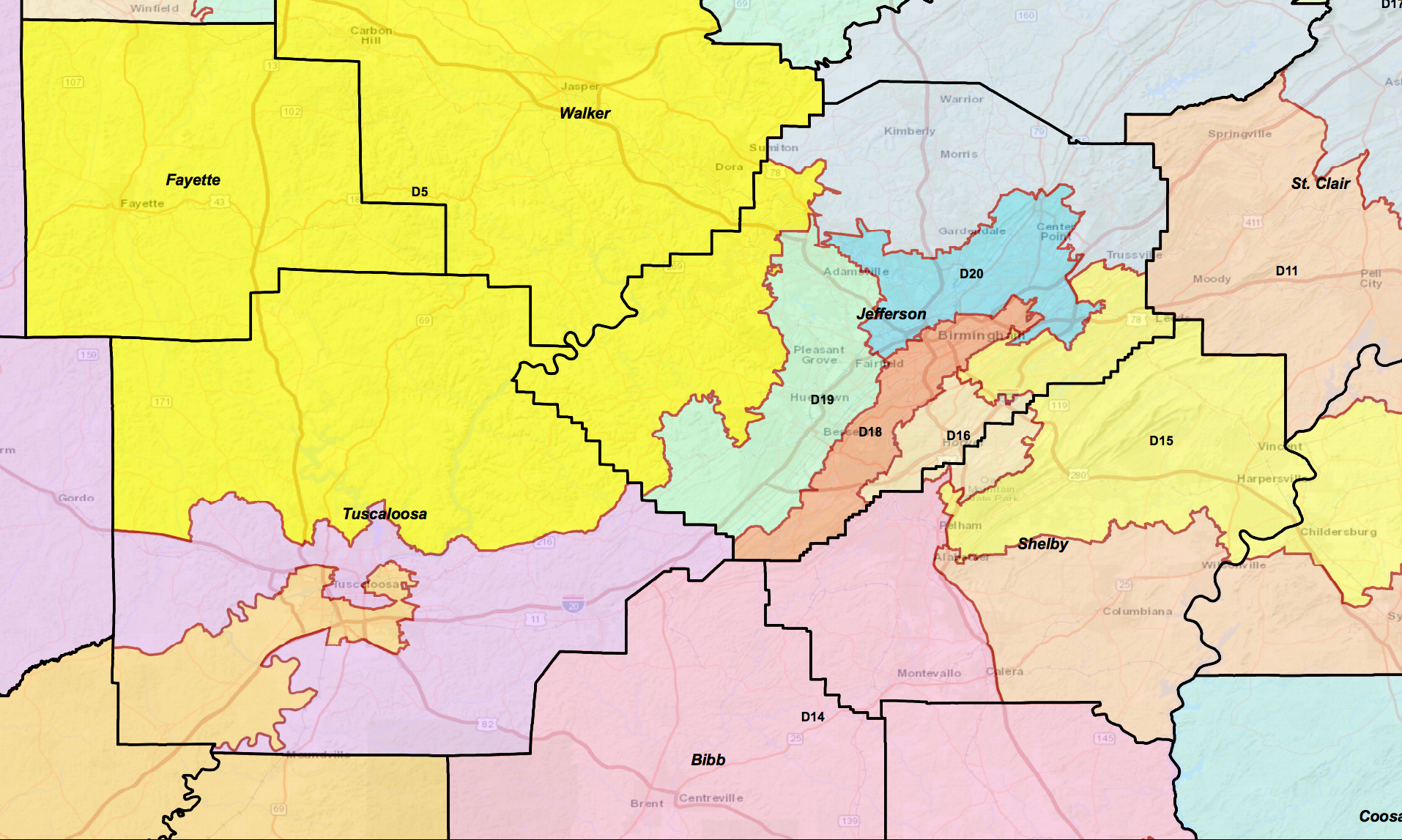 You're going to want to sit down for this one: Alabama's legislative districts were drawn with the intent of lessening the impact of minority voters. 
I know, I know. Shocking. Right? 
I mean, here I thought it was just our schools and our courts and our statues and our social programs and our law enforcement and our general everyday mindset that were driven, at least in part, by racism. But apparently it's our voting maps too. 
As APR's Eddie Burkhalter points out in a story today, Alabama Republicans employed the services of the nation's No. 1 Racist Map Drawing Guy, Thomas Hofeller, to help them with their plans in 2012 to make sure the blacks and Hispanics stayed in their place. 
And ol' Hofeller did his job. 
In emails and meetings, Hofeller (allegedly) explained to the group of Alabama Republicans and their lawyers who taxpayers compensated to aid in this racist pursuit how to draw up legislative districts that maintained enough black representatives to equal population ratios but that packed those black voters into a few districts, so as to lessen their overall impact on other districts. 
Which is how you explain a Republican supermajority that is so white it makes a Klan rally seem diverse. 
But more importantly, it's how you get a state legislature comprised of so many people who have zero understanding, and zero care, about the plight of minority people in Alabama. They've never lived in those communities, never dealt with their problems, and thanks to gerrymandering, they don't even have to listen to minority voters to better understand their issues. 
Instead, these lawmakers, and the voters who elect them, are fully encapsulated within the conservative, white bubble. Where only white problems and made-up white people issues are of concern. 
Which is how you wind up with a dozen abortion bills, dozens of God-in-school bills, repeated attempts to drug test welfare recipients, constant attempts to cut social programs and unemployment benefits, and about 10,000 campaign photos every other year of these goobers walking through a field with a gun on their shoulder. 
Because Republicans in Alabama have drawn the maps in such a way that they only have to worry about beating other Republicans. 
Actually, let me rephrase: Republicans in Alabama, who weren't smart enough to cheat properly on their own, hired a smart racist to help them redraw the voting maps. 
And that's how you end up with a thoroughly corrupt, one-party state that is first in most things bad and last in most things good. Thanks to gerrymandering, no one ever pays a real political price for corruption, cheating or general ineptitude. 
"Gerrymandering is the primary reason for the bitter partisan divide in this country and the biggest problem in American politics today," Sen. Doug Jones said. "These new findings are deeply concerning. For years, Republicans have drawn district lines to keep minorities and African Americans from having equal voting power in Alabama. Districts should be drawn by nonpartisan commissions and not controlled by legislatures. Expanding voting rights and cracking down on gerrymandering is critical to maintaining a representative democracy."
Jones is right, and you know it. 
This wasn't the way our government was intended to function. We're not supposed to have one party with supreme control, with the ability to force through any measure without compromise and diplomacy. 
And no, I'm not just saying this because Republicans in this state are in control. It's also not OK for Democrats to do it. 
And no voter in this country should ever want a supermajority — either in state legislatures or in Congress. Because it eliminates the one component that has made America truly great — compromise. 
With it, you get one of the greatest countries on Earth. 
Without it, you get Alabama.
Opinion | No peace, no calm, but that's "normal"
"My students and I are on a first-name basis. But when I can't call their names, it leaves me confused and frustrated. Like the world we live in today."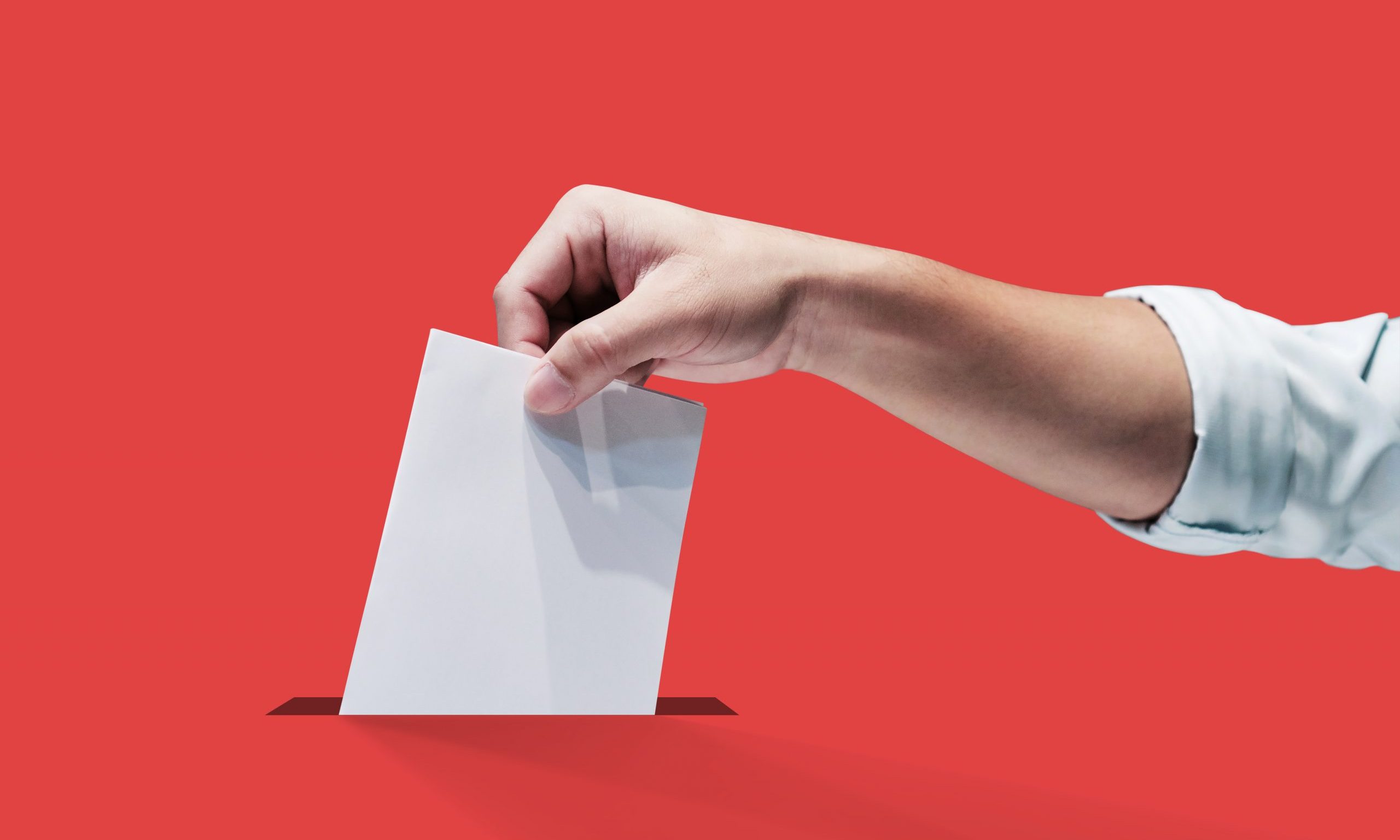 I have more than 100 students in my classes at UAB, and I can call only a few by name. Masks are important, but I haven't yet learned to memorize foreheads, and that's really all I see when I look at a student's face. A few, with either a distinctive hair cut or color, or who have other identifying features in the upper half of their faces, I can name. Not many, though.
My students and I are on a first-name basis. But when I can't call their names, it leaves me confused and frustrated.
Like the world we live in today. Like these United States. Like Alabama.
A worsening pandemic, unrest across the country, a chaotic election a few days away, an economy in the tank, it is difficult for me to feel settled. Grounded. Peaceful. Calm.
The 300th or so hurricane just zipped through Alabama this week. The storm was named Zeta because we're out of names for hurricanes. And there's still fully a month remaining in the hurricane season. Eta is next.
We may not know who the next president will be even by the end of next week. Or we could know Tuesday night if it's the blowout for Democrats that predictions say it will be. If former Vice President Joe Biden wins Florida, Michigan, or Wisconsin, it's pretty much over for President Donald Trump.
But, then, we know how well the heavily favored candidates sometimes do, right Hillary?
Remember, if Trump does lose in Jimmy Carter proportions, he's still going to be president for another two-and-a-half months. There's no predicting what he'll do during that time, but we know this for sure: No peace. No calm.
Our hope in Alabama has to be that U.S. Sen. Doug Jones is re-elected. That's the only choice that makes sense. A washed-up, mediocre football coach who doesn't have a clue about government and who has spent most of his time in Florida will not represent the state well, especially if the Senate goes Democratic, as expected.
Jones is no "California liberal," as one columnist with Alabama Political Reporter described him. That's just a plea to the uninformed voter in a typical Republican effort to falsely spin Jones as something he is not. Hell, I wish Jones was a California liberal. We could use some of that in Alabama. Instead, for the most part, all our elected officials are simply philosophical clones of each other.
There are no new ideas. No effort to take the state forward. In most every quality-of-life category, Alabama ranks at the bottom or near it. Our current leadership seems determined to keep us there.
Our elected officials don't even learn from their mistakes. Anti-masker Lt. Gov. Will Ainsworth contracted the coronavirus, and, thankfully, he recovered. Still, he remains against the mask mandate.
Trump contracted the coronavirus, too, and after being surrounded by a grumble of the best doctors at one of the best hospitals, he came back, snatched that mask off his face, and almost immediately began holding those foolish superspreader political rallies again.
The cult members attend, many without masks or social distancing, and some of the cult members die.
Meanwhile, Trump flies away in that fancy jet we taxpayers own, and, in at least one case, leaves his supporters stranded outside in the bitter cold for hours. Loyalty to the cult of Trump pays huge dividends, I write sarcastically.
There is no peace. No calm. This is not to be had in the America Trump made "great" again.
And I don't know my students when I see them. I must memorize foreheads.
Even so, the masks are important, as is social distancing. I can ask a student what her name is, and when it's one I have known for years, I can apologize. A small inconvenience to stay well.
The student always offers grace, always tells me it's OK.
We both pretend that's just normal.