Opinion | Gerrymandering prevents the one thing that could save us: Compromise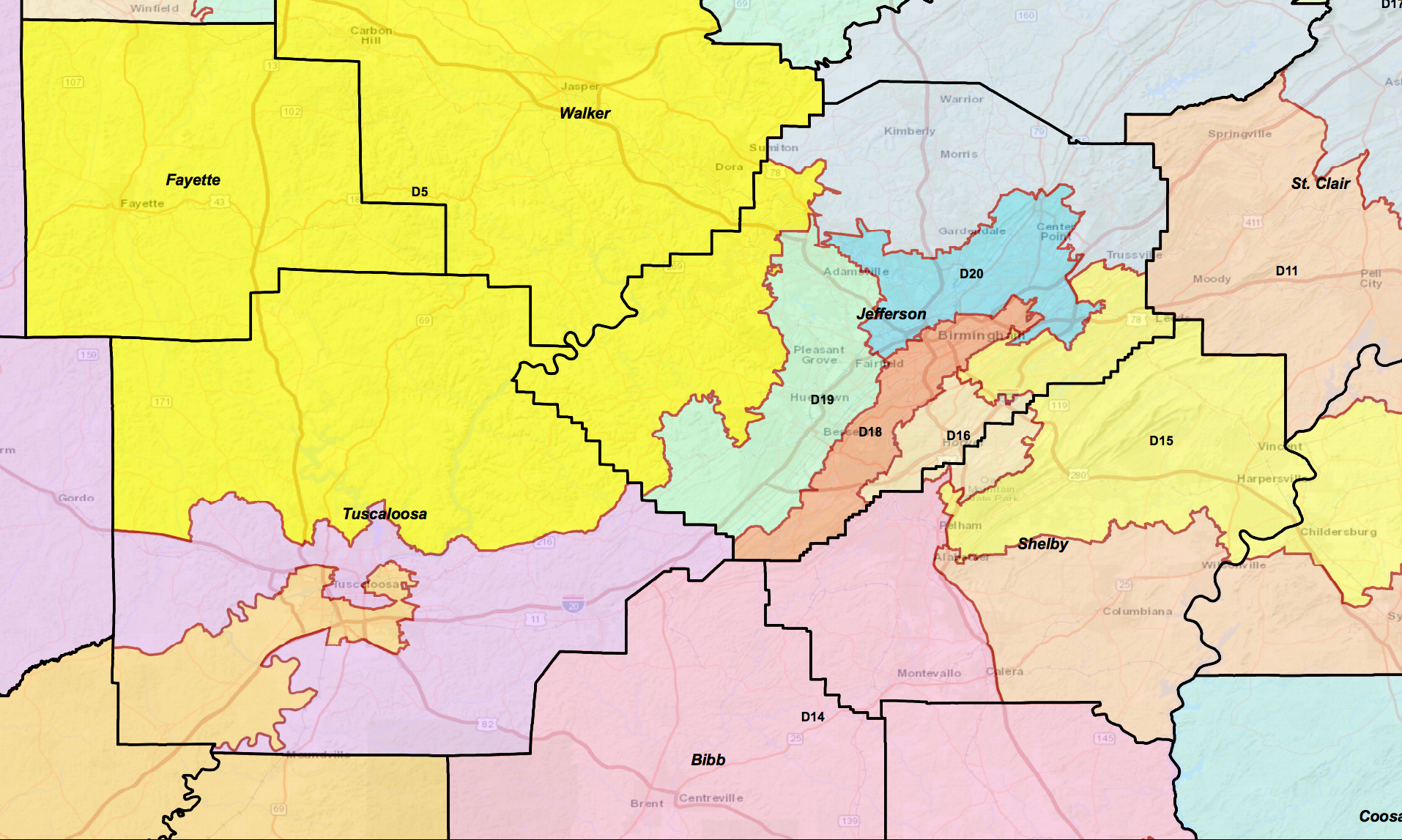 You're going to want to sit down for this one: Alabama's legislative districts were drawn with the intent of lessening the impact of minority voters. 
I know, I know. Shocking. Right? 
I mean, here I thought it was just our schools and our courts and our statues and our social programs and our law enforcement and our general everyday mindset that were driven, at least in part, by racism. But apparently it's our voting maps too. 
As APR's Eddie Burkhalter points out in a story today, Alabama Republicans employed the services of the nation's No. 1 Racist Map Drawing Guy, Thomas Hofeller, to help them with their plans in 2012 to make sure the blacks and Hispanics stayed in their place. 
And ol' Hofeller did his job. 
In emails and meetings, Hofeller (allegedly) explained to the group of Alabama Republicans and their lawyers who taxpayers compensated to aid in this racist pursuit how to draw up legislative districts that maintained enough black representatives to equal population ratios but that packed those black voters into a few districts, so as to lessen their overall impact on other districts. 
Which is how you explain a Republican supermajority that is so white it makes a Klan rally seem diverse. 
But more importantly, it's how you get a state legislature comprised of so many people who have zero understanding, and zero care, about the plight of minority people in Alabama. They've never lived in those communities, never dealt with their problems, and thanks to gerrymandering, they don't even have to listen to minority voters to better understand their issues. 
Instead, these lawmakers, and the voters who elect them, are fully encapsulated within the conservative, white bubble. Where only white problems and made-up white people issues are of concern. 
Which is how you wind up with a dozen abortion bills, dozens of God-in-school bills, repeated attempts to drug test welfare recipients, constant attempts to cut social programs and unemployment benefits, and about 10,000 campaign photos every other year of these goobers walking through a field with a gun on their shoulder. 
Because Republicans in Alabama have drawn the maps in such a way that they only have to worry about beating other Republicans. 
Actually, let me rephrase: Republicans in Alabama, who weren't smart enough to cheat properly on their own, hired a smart racist to help them redraw the voting maps. 
And that's how you end up with a thoroughly corrupt, one-party state that is first in most things bad and last in most things good. Thanks to gerrymandering, no one ever pays a real political price for corruption, cheating or general ineptitude. 
"Gerrymandering is the primary reason for the bitter partisan divide in this country and the biggest problem in American politics today," Sen. Doug Jones said. "These new findings are deeply concerning. For years, Republicans have drawn district lines to keep minorities and African Americans from having equal voting power in Alabama. Districts should be drawn by nonpartisan commissions and not controlled by legislatures. Expanding voting rights and cracking down on gerrymandering is critical to maintaining a representative democracy."
Jones is right, and you know it. 
This wasn't the way our government was intended to function. We're not supposed to have one party with supreme control, with the ability to force through any measure without compromise and diplomacy. 
And no, I'm not just saying this because Republicans in this state are in control. It's also not OK for Democrats to do it. 
And no voter in this country should ever want a supermajority — either in state legislatures or in Congress. Because it eliminates the one component that has made America truly great — compromise. 
With it, you get one of the greatest countries on Earth. 
Without it, you get Alabama.
Print this piece
Opinion | Alabama close to allowing hot dogs to be rescued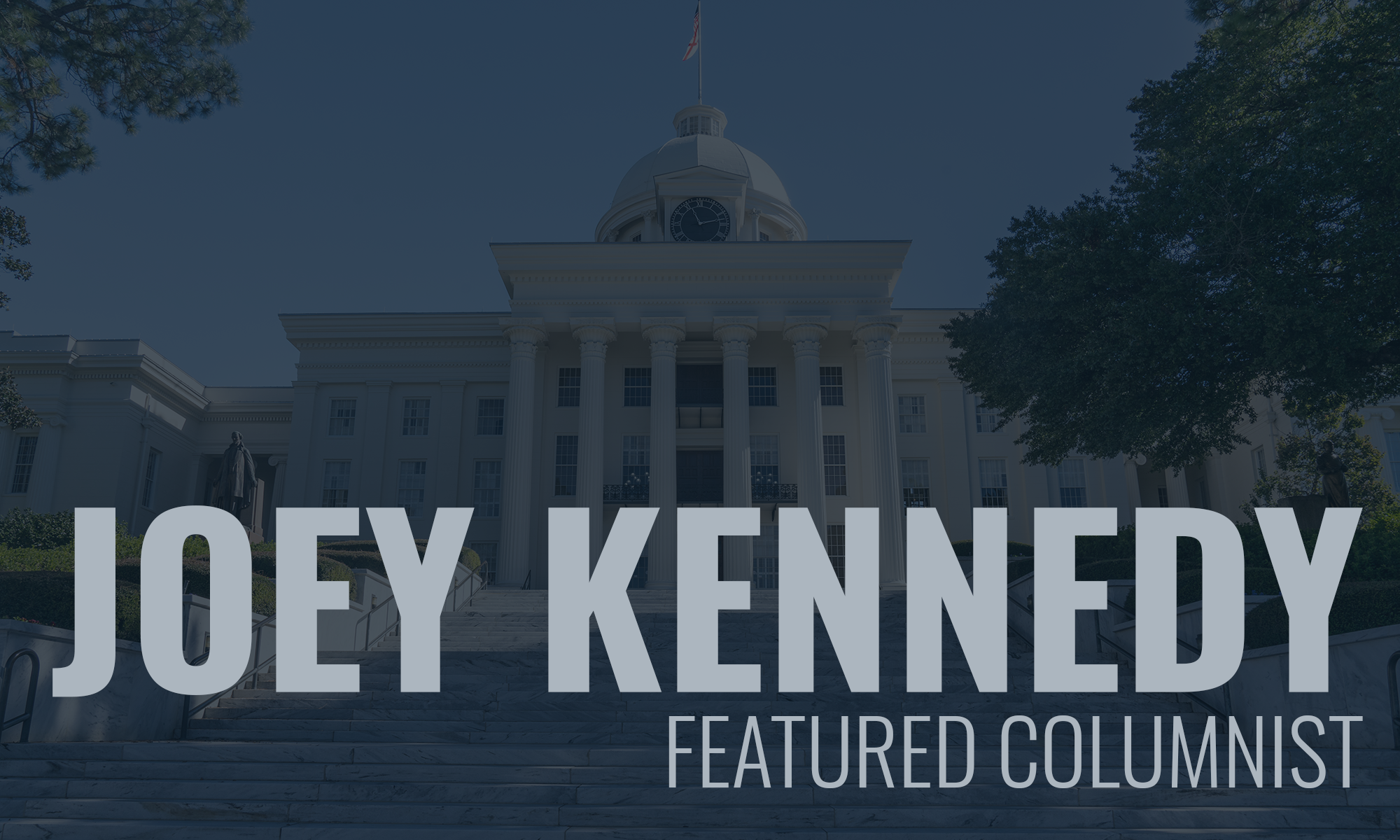 Most readers know that we've had a grumble of pugs for years. We lost four in the grumble last year. All of our dogs are rescues, and most of them have some disability: unable to walk well, blindness, incontinence, a perpetually crooked head.
And most of the pugs are elderly, so we expect to lose a few this year. Our youngest is Nellie Bly, at about 2 years old. We have a group of older pugs that are around 10-11 years old. Several came from puppy mills. One was surrendered to a vet tech when his owners took him to be put down because the owner's granddaughter wanted a different dog (I know!). The veterinarian naturally was not going to euthanize a healthy animal, and about a week later, Peerey came to us.
Pugs are bred to do one thing: Sit with their humans, mostly on their laps or next to them on the bed. All of ours are bed pugs. They snore; we adore.
I say all of this to underscore that Veronica and I know not ever to leave one of our dogs in a locked car, especially during the summer. But every year, we hear stories of the careless owners who leave their dog (or dogs) in the backseat of a vehicle while they run an errand. The errand takes longer than the owner thought, and heat builds in the car. Too often, that kills the pet, just like it does children, and that happens all too often as well.
As of 2019, 31 states had laws that either prohibit leaving an animal confined in a vehicle under dangerous conditions or provide civil immunity (protection from being sued) for a person who rescues a distressed animal from a vehicle.
Alabama – finally – is on the cusp of joining that group.
A bill (SB67) sponsored by Sen. Jimmy Holley, R-Elba, will allow good Samaritans to rescue pets left in a car if they are clearly in danger from either the heat or cold. The bill provides criminal immunity to civilians and grants civil and criminal immunity to law enforcement officers who rescue an animal.
Important, too, is that bill prevents owners from leaving their animals in a vehicle in a manner that creates an unreasonable risk of harm. If they do, they can be charged with second-degree animal abuse.
It doesn't take long for the situation in a vehicle to deteriorate, either. 
Even on a mild day, the heat inside a car can go off the rails. According to reports, if the outside temperature is 70 degrees (f), the interior of a vehicle can heat up to 89 degrees in 10 minutes. After a half-hour, the interior temp can be 104 degrees. Of course, it's much worse on hotter days.
At 80 degrees, a vehicle's inside temperature is at 99 degrees; after a half-hour, the animal is trying to survive in a 114-degree oven. And at 95 degrees, not an unusual June, July, or August temperature in Alabama, the inside temp of a vehicle is about 130 degrees.
Humans can't even survive long at those temperatures.
There are conditions before a good Samaritan can step up, but they're not unusual in states that already have similar laws: Among them:
■
The person has a good faith belief that the confined domestic animal is in imminent danger of suffering physical injury or death unless the domestic animal is removed from the motor vehicle;
■
T
he person determines that the motor vehicle is locked or there is no reasonable manner in which the person can remove the domestic animal from the vehicle;
■
B
efore entering the motor vehicle, the person notifies a peace officer, emergency medical service provider or first responder or an animal control enforcement agency or deputy of the confined domestic animal;
■
T
he person does not use more force than is necessary under the circumstances to enter the motor vehicle and remove the domestic animal from the vehicle.
■
Remains with the animal in a safe location in reasonable proximity to the motor vehicle until law enforcement or other first responders arrive.
■
Maintains control of the animal at all times to prevent harm to the animal or others.
There are other conditions that make less sense, however. The bill as passed 33-0 by the state Senate requires the ambient temperature in the vehicle be 99 degrees or higher before a citizen or first-responder can intervene.
I can tell you that a half-hour in a car at 95 degrees will kill a pug; a Lab or Golden might survive that temperature for awhile, but remember, every minute the car's interior is getting hotter. Pugs are brachycephalic – short nosed – and have trouble breathing outside at 80 or 85 degrees.
Other short-nosed breeds like English Bulldogs, French Bulldogs, and Boston Terriers, have the same issue. It's one reason why they snort and snore, even in the winter.
Generally, we can tell when a dog locked in a car is distressed, and few good Samaritans are going to be carrying a temperature gauge with them.
Still, the House needs to pass this bill as soon as possible. Spring and summer aren't that far off, and, no doubt, there will be animals to rescue.
Joey Kennedy, a Pulitzer Prize winner, writes a column every week for Alabama Political Reporter.
Email: [email protected]
Print this piece