Opinion | They're scaring me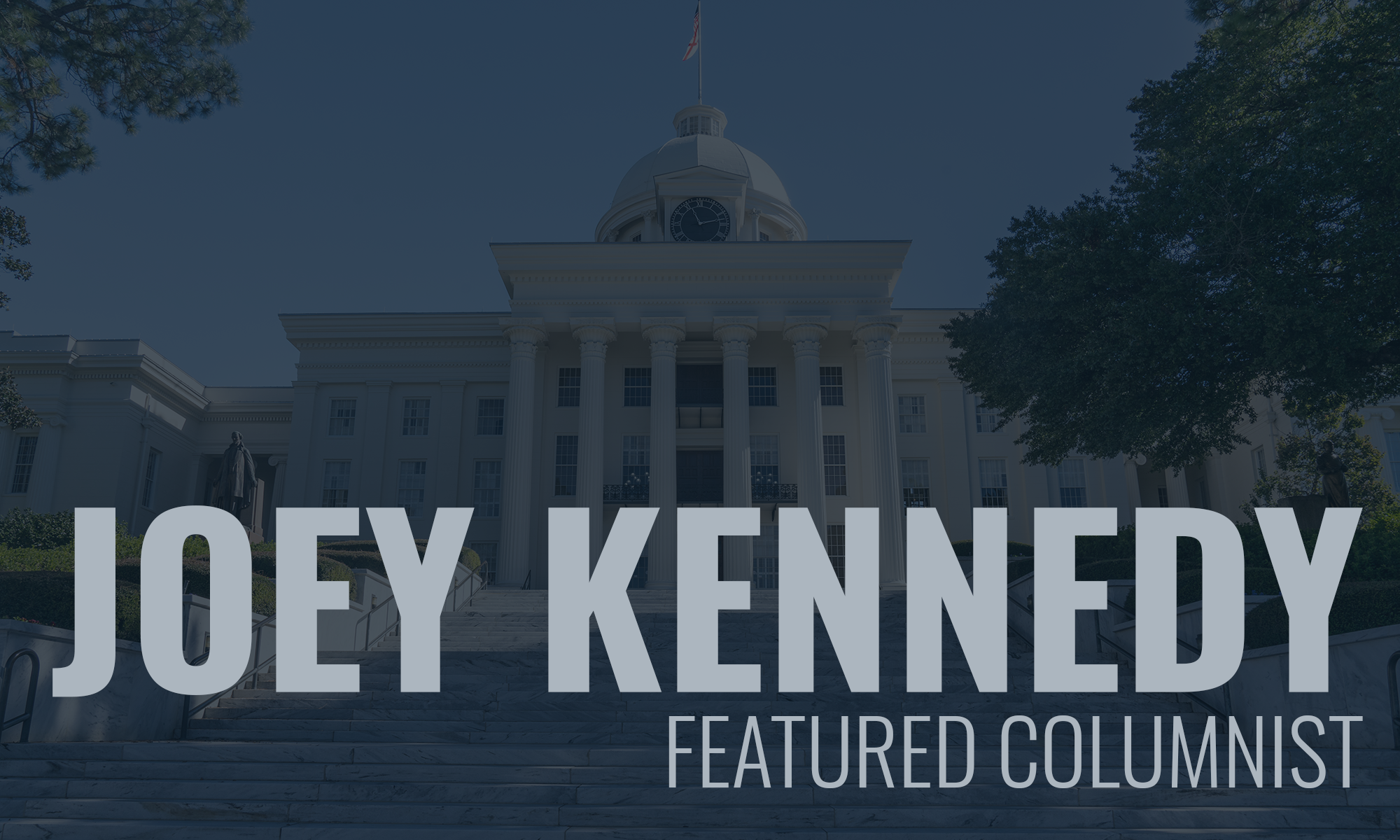 Alabama has more than its share of Donald Trump apologists and sycophants.
And they're kind of scary.
Why can't we have at least one or two Republicans who understand that Donald Trump is just scamming voters and isn't a true Republican and aren't afraid to say it? Why isn't there one Republican from Alabama who believes in holding our leaders accountable, regardless of political party?
Alabama Republicans were constantly up in arms and pushing investigations of Barack Obama when he was president, and there wasn't a hint of corruption in the Obama administration.
With Trump comes all sorts of awful baggage, including using his own properties as funnels for tax dollars, failing to cooperate with Congress on legitimate oversight, committing obstruction of justice at least 10 times as revealed by the Robert Mueller probe, and sharing secrets more than once with foreign governments. And that's just a few Trump misdeeds.
Yet, Alabama Republicans (and, indeed, most Republicans across the nation) cover for Trump at every turn.
The latest case has Trump pressuring the president of Ukraine to investigate dealings former Vice President Joe Biden's son had with an energy company there.
Remember when the Republican Party was supposedly the law-and-order party? Yeah. And Republicans used to be fiscally responsible, too, but then they passed billions of dollars in tax cuts for the wealthiest Americans while taxes are up for the middle class and poor. Now, deficits are at record levels.
The Republican Party that was a balance to a more liberal Democratic Party doesn't exist anymore.
It's downright sickening to hear what Alabama's Republicans are doing to cover for Trump.
For a preview of next year's races for president and Congress, look at the adjectives Republican have decided to use:
"Nancy Pelosi and her socialist horde in the House cannot accept that Donald Trump won the election in 2016 fair and square. From the Russia hoax, to fake obstruction, to fanning recession fears, to calls to world leaders, Democrats are obsessed with impeachment," U.S. Rep. Mike Rogers, R-Saks, said. "If only the Democrats would put this much effort in making America great again."
You'd better get your head out of there, Mike. You're going to smother yourself.
"Frankly, if Socialist Democrats had evidence proving guilt, they would have already impeached President Trump," said U.S. Rep. Mo Brooks, R-Huntsville. "Socialist Democrats have yet to produce ANY credible evidence of President Trump's violation of a SINGLE, SPECIFIC federal criminal statute that constitutes 'Treason, Bribery, or other high Crimes and Misdemeanors.'"
Say hello to Rep. Rogers while you're in there, Mo.
"The actions of the Democrats today are simply deplorable, to use a phrase they know so well," Alabama Republican Party Chair Terry Lathan said in a statement. "They have spent the last three years trying to destroy Donald J. Trump by any means — fake news, investigations that went nowhere, using a fake dossier to stop him with other low moments — and after repeated failure they are now opening an impeachment inquiry without any evidence …"
Hey, Chair Terry: Two's company, three's a crowd.
Even Alabama's own longtime letch, former Chief Justice Roy Moore, defended Trump, though Trump doesn't support Moore's effort to win the U.S. Senate.
"I am sick and tired of petty party politics," said Moore, a known sexual predator of teen girls. "President Trump has been under investigation ever since he took office. Were the Clintons or Obamas ever under as much scrutiny as Trump currently is?" 
Uh, yeah, Roy. They were.
Even if the "impeachment inquiry" turns into "impeachment proceedings" and the Democratically controlled House votes to impeach, there's little chance the Republican controlled Senate will convict. Though other presidents, including Bill Clinton, have been impeached, none has been removed from office through impeachment.
Still, it's important that Trump be held accountable, at least before the public, so there is value in the inquiry.
Trump has tried to stonewall Congress in its oversight responsibilities. Maybe if nothing else, the impeachment inquiry will give lawmakers the clout they need to proceed with their investigations.
Of all the Trump defenders, U.S. Rep. Bradley Byrne, R-Montrose, used all the clichés and was probably the screechiest:
"I will vehemently fight these efforts to impeach President Trump," Byrne said. "The radical Squad has taken over the Democrat Party, and the American people will see right through this nonsense."
More likely, the American people will see through all the nonsense being spewed by the Republicans these days.
Or, maybe not.
Joey Kennedy, a Pulitzer Prize winner, writes a column each week for Alabama Political Reporter. Email: [email protected]
Print this piece
Opinion | 1964 Goldwater landslide was beginning of Republican dominance in the South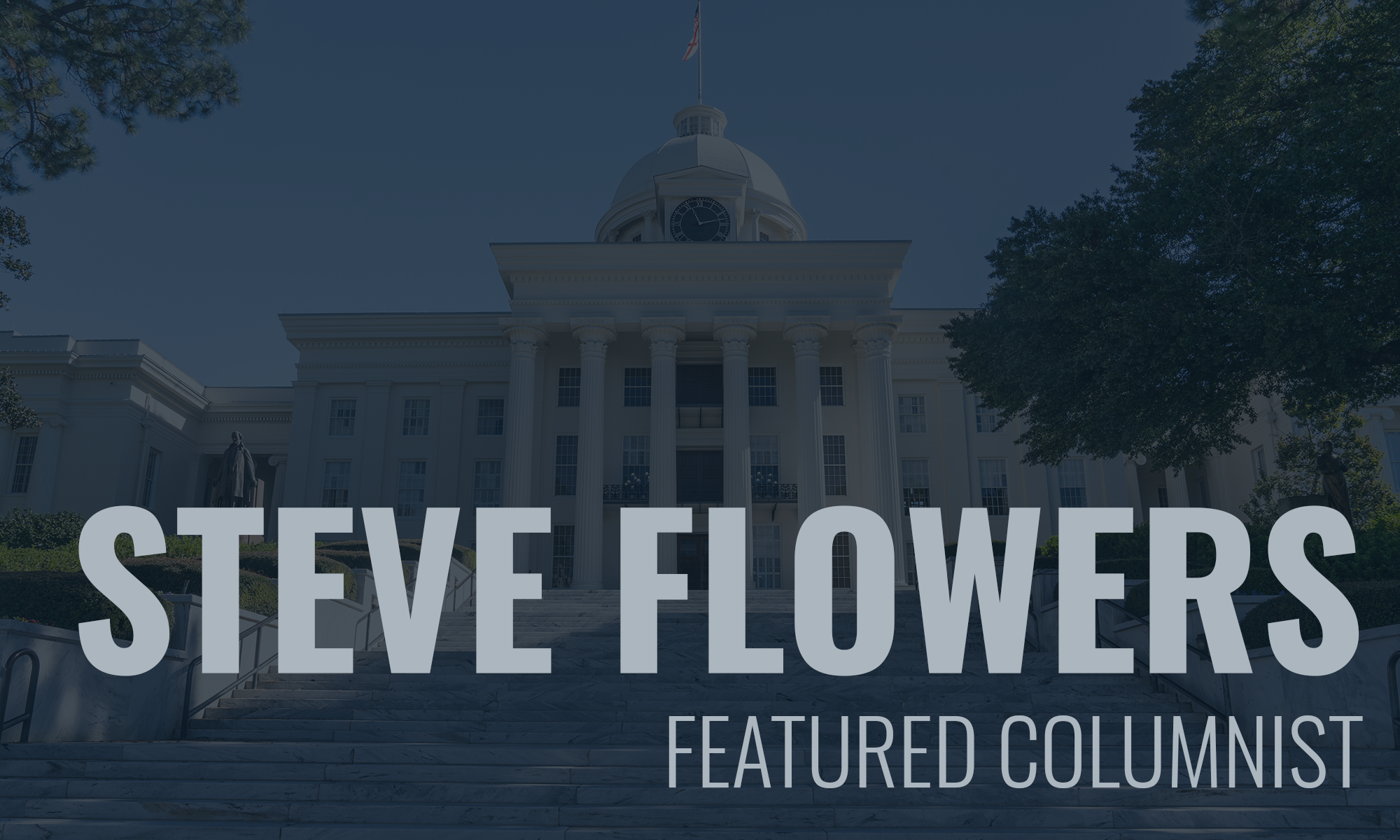 Our primary runoffs have been postponed until July 14, 2020. It was a wise and prudent decision by Secretary of State John Merrill and Gov. Kay Ivey. Most voters are older and you are asking them to come out and vote and at the same time stay home.
The main event will be the GOP runoff for the U.S. Senate. The two combatants, Jeff Sessions and Tommy Tuberville, will now square off in the middle of a hot Alabama summer. The winner will be heavily favored to go to Washington. We are a very reliably Republican state especially in a presidential election year.
Many of you have asked, "When did Alabama become a dominant one–party Republican state?" Well it all began in the Presidential year of 1964.  The 1964 election was the turning point when the Deep South states of Alabama, Mississippi, Georgia, Louisiana and South Carolina voted for Barry Goldwater and never looked back.  It was the race issue that won southerners over for Goldwater.  The Republican Party captured the race issue that year and have never let go of it.
The South which was known as the "Solid South" for more than six decades, because we were solidly Democratic, are today known as the "Solid South" because we are solidly Republican.Presidential candidates ignore us during the campaign because it is a foregone conclusion that we will vote Republican, just as presidential candidates ignored us for the first 60 years of the 20th Century, because it was a foregone conclusion that we were going to vote Democratic.
George Wallace had ridden the race issue into the Governor's office in 1962.  It had reached a fever pitch in 1964.  Democratic President, Lyndon Johnson, had passed sweeping Civil Rights legislation which white southerners detested.  
The only non-southern senator to oppose the Civil Rights legislation was Republican Senator Barry Goldwater of Arizona.  When the Republican Party met at the old Cow Palace in San Francisco, they nominated Goldwater as their 1964 presidential candidate.  Johnson annihilated him, nationwide, but Goldwater won the South in a landslide.  
Before that fall day in November of 1964, there was no Republican Party in Alabama.  There were no Republican officeholders. There was no Republican primary. Republicans chose their candidates in backroom conventions.  Except for a few Lincoln Republicans in the hill counties, it was hard getting a white Alabamian even to admit they were Republican.
That all changed in 1964.  Goldwater and the Republicans became identified with segregation and the white Southern voter fled the Democratic Party en masse.   As the Fall election of 1964 approached the talk in the country stores around Alabama was that a good many good ole boys were going to vote straight Republican even if their daddies did turn over in their graves.  Enterprising local bottling companies got into the debate and filled up drink boxes in the country stores labeled Johnson Juice and Gold Water.  The Gold Water was outselling the Johnson Juice 3-to-1.
Alabamians not only voted for Barry Goldwater but also pulled the straight Republican lever out of anger towards Lyndon Johnson's Civil Rights agenda.  Most of Alabama's eight-member Congressional delegation, with more than 100 years of seniority was wiped out by straight ticket Republican voting on that November 1964 day.
Earlier that year, Lyndon B. Johnson, the toughest, crudest, most corrupt and yes most effective man to ever serve in the White House, made a profound statement.  As he signed the Civil Rights Bill he had pushed through Congress, he looked over at the great Southern Lion, Richard Russell of Georgia, and as Senator Russell glared at Johnson with his steel stare, Lyndon said, "I just signed the South over to the Republican Party for the next 60 years." Johnson's words were prophetic.
Folks, beginning with the 1964 election, there have been 17 presidential elections counting this year.  If you assume that Donald Trump carries our state in November, that is a safe assumption, Alabama has voted for the Republican nominee 16 out of 17 elections over the past 56 years.  Georgia peanut farmer, Jimmy Carter, is the only interloper for the Democrats in 1976.
The U.S. Senate seat up this year was first won by a Republican in 1996.  That Republican was Jeff Sessions.  
So folks, in 1964, Alabama became a Republican state and it happened in what was called the Southern Republican "Goldwater Landslide."
See you next week.
Steve Flowers is Alabama's leading political columnist. His weekly column appears in over 60 Alabama newspapers. He served 16 years in the state legislature. Steve may be reached at www.steveflowers.us.
Print this piece