Byrne using Trump impeachment fight in Senate campaign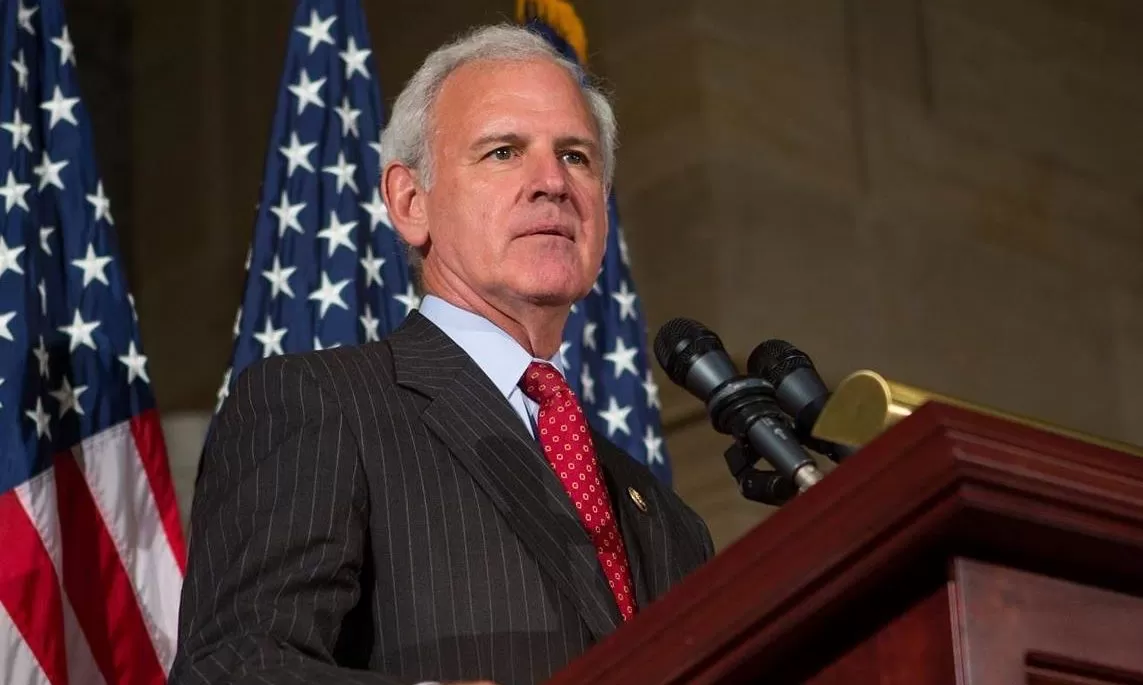 Congressman Bradley Byrne, R-Montrose, is using the impeachment inquiry into President Donald Trump as a tool to collect contact information from conservative voters.
Byrne is using social media for this effort.
"Conservatives must ACT NOW to join me in defending Donald J. Trump & opposing these desperate impeachment tactics by the far-Left," Byrne writes. "ADD YOUR NAME to join our list of supporters in standing with President Trump!"
A click on the link takes conservatives to a page where the headline reads:
"BREAKING: Democrats launch full-out attack against the President CONSERVATIVES MUST TAKE ACTION TO STAND WITH PRESIDENT TRUMP." The Byrne for Senate campaign then asks for interested persons: names, addresses, and phone numbers (optional).
In fine print at the bottom of the page is this notice: "By providing your phone number, you are consenting to receive calls and texts, including automated calls and texts, to that number from Byrne for Senate. MSG & Data rates may apply."
In a similar attempt to collect contact information, the congressman writes: "The Democrats are hell-bent on sabotaging President Trump & they will pay for it at the ballot box come 2020. Help us protect President Trump by taking action today."
Byrne has been a steadfast supporter of the president during the impeachment inquiry and is even calling for former Vice President Joe Biden to be investigated.
"The Left and their buddies in the national news media are spending all their time attacking President Trump while giving Joe Biden a free pass. We MUST keep calling them out for their hypocrisy," Byrne wrote.
Speaker of the House Nancy Pelosi, D-California, has begun an impeachment inquiry into the president after it was revealed that a whistleblower in the intelligence community claims that the president threatened to withhold military aid if Ukrainian Pres. Volodymyr Zelensky did not open an investigation into just how Biden's son, Hunter, was given a $50,000 a month seat on the board of a Ukrainian gas company, even though he had no experience in the field and if Joe Biden's later demand that Ukraine fire its top prosecutor was because Biden was protecting his son's shady business practices.
Withholding financial aid unless a personal favor was given by a foreign government is a felony.
Trump dismisses the inquiry as a "hoax" but is also using the impeachment inquiry for grassroots campaign efforts.
The President writes on social media: "The future of American freedom rests on the shoulders of men and women willing to defend it from these hateful impeachment attacks, and today is a day for action. Please enter your name by 11:59 PM to join the Official Impeachment Defense Task Force and get on the list of Patriots my team hands me, President Trump, TODAY."
Pres. Trump faces re-election next year, if he is not removed from office before then.
Bradley Byrne is running for the 2020 Republican nominee for the U.S. Senate seat currently held by Sen. Doug Jones.
Byrne is part of a crowded field that includes: former Chief Justice Roy Moore, businessman Stanley Adair, State Representative Arnold Mooney, former Auburn football Coach Tommy Tuberville, and Secretary of State John H. Merrill.
The primary will be on March 3.
Slow absentee voting in Tuscaloosa sparks outrage, possible legal action
Among the issues were incredibly long lines that left some voters waiting more than five hours and an inefficient process that managed to take in fewer than 100 absentee ballots in six hours.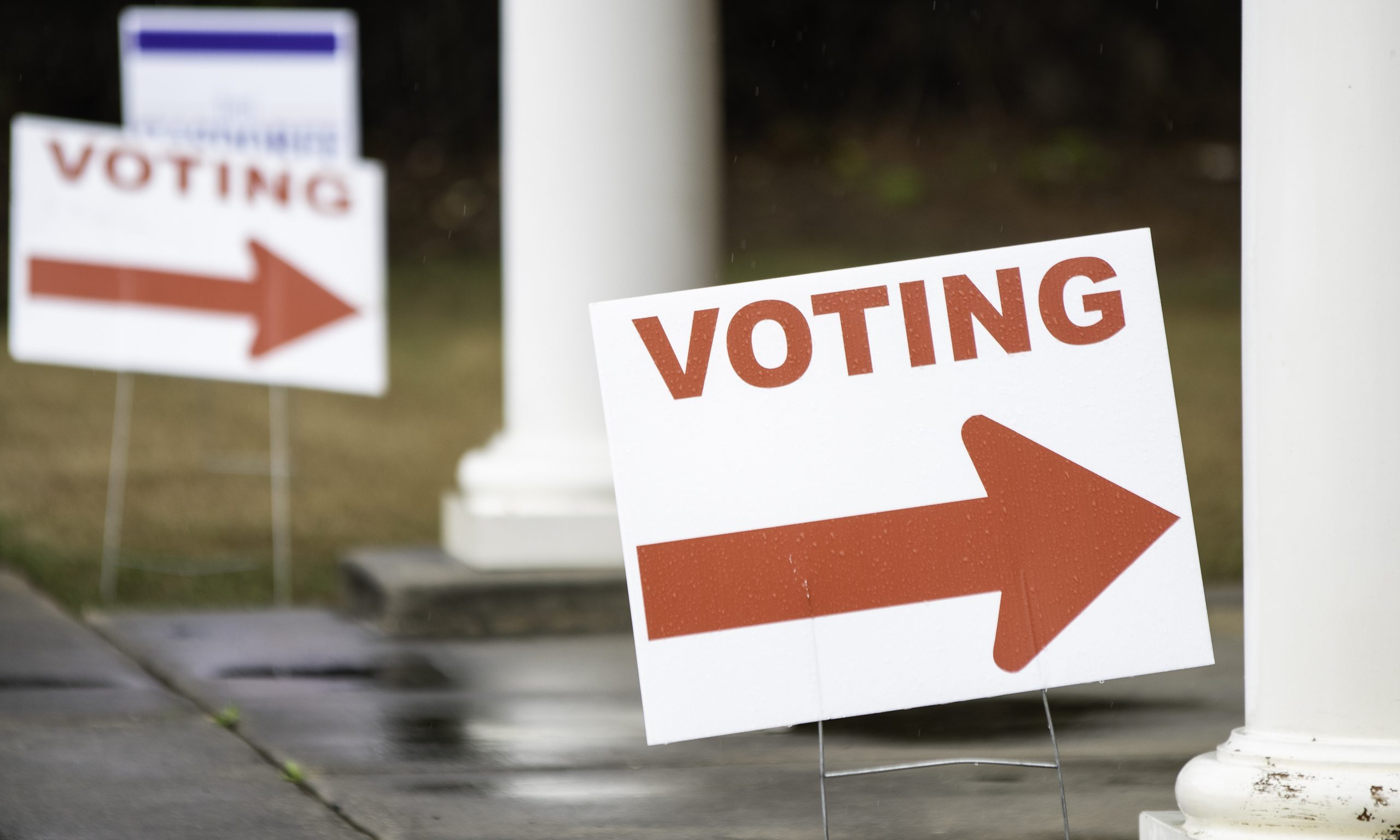 Long lines and slow absentee ballot processing in Tuscaloosa County have left voters outraged and incumbent Sen. Doug Jones's campaign threatening legal action. 
On Wednesday, Jones's campaign attorney, Adam Plant, sent a letter to Tuscaloosa County Circuit Clerk Magaria Bobo, outlining a number of issues with ongoing absentee voting and promising to take legal action if Bobo doesn't improve the process on the final day, Friday. Among the issues documented by Plant were incredibly long lines that left some voters waiting more than five hours and an inefficient process that managed to take in fewer than 100 absentee ballots in six hours. 
Additionally, Plant noted that Bobo has hired her family members to help process absentee ballots and at least one family member had made disparaging remarks on social media about voters. 
"You and those acting on your behalf are suppressing the vote of qualified Alabama voters," Plant wrote in the letter. "If you are unable or unwilling to execute your duties competently, and allow Tuscaloosa voters to exercise their voting rights without undue burdens, we will take further action."
In an interview with the Montgomery Advertiser on Wednesday, Bobo noted that her office had received more than 13,000 requests for absentee ballots — a remarkable uptick from the 3,000 or so her office usually receives — and there had been problems in managing that number of ballots while also adhering to social distancing guidelines within the office. 
However, as Plant's letter notes, the massive increase in absentee ballots for this election shouldn't have been a surprise. Also, Secretary of State John Merrill had made additional funds available to absentee managers to facilitate hiring extra staff, purchasing additional computers and staying open for longer hours to accommodate the anticipated increase. 
In a press release on Wednesday, the Alabama Democratic Party criticized Bobo and her family members, and the release included screenshots of Facebook posts from Bobo's daughter lashing out at voters who complained about the long wait times. 
"No voter should have to wait in line for hours to exercise their rights," said ADP executive director Wade Perry. "We should leverage every tool we have to make voting easier, not harder. Also, it should go without saying that election workers should not insult the very people they are employed to serve. If Ms. Bobo is incapable of processing voters quickly, someone else needs to do the job."