'Craziness': How Montgomery's first charter school has devolved into chaos in less than six weeks
LEAD Academy, Montgomery's first charter school, has been a chaotic mess since it opened less than six weeks ago, with staffing shortages leaving more than 70 students crammed into one class, angry teachers left without necessary supplies, student shortages threatening the school, extensive discipline issues and an ongoing fight between staff and the LEAD board over a strange contract that faculty members are being forced to sign several weeks after school has started, according to numerous LEAD teachers and employees who spoke with APR. 
Most of the issues have remained internal, with few details leaking outside of LEAD's walls … until Friday, when the school's first principal, Nicole Ivey, resigned unexpectedly. Almost immediately, rumors began to swirl and worried faculty members started to discuss the multitude of issues at LEAD. 
Two staff members who worked closely with Ivey said she ultimately resigned after a heated argument with LEAD board president Charlotte Meadows, who was pushing Ivey to require the staff to sign an at-will work contract which would allow the board to fire or reduce the pay of any LEAD employee without cause. But those staff members, who spoke on condition of anonymity out of fear that they could be fired by Meadows, said Ivey's resignation was likely inevitable due to a litany of mismanagement issues and odd decisions by leadership at the school. 
A list of more than a dozen detailed questions about the specific concerns raised by LEAD employees was sent to Meadows early Monday afternoon. Shortly after 6 p.m., she responded to the questions by saying that her email had been hacked and she had just gained access. However, she didn't have time to answer the questions because a PTA meeting was underway and she needed to "pay attention to our parents." 
"I expect that you will not print anything that you do not have credible proof that it occurred," Meadows wrote. 
Indeed. 
For several weeks now, LEAD Academy staff members and their family members have been sending APR information about problems at the school. Prior to Friday, those issues ranged from the mundane to something just short of serious. But following Ivey's resignation, a flood of information, including details of troubling safety issues and possible fraud allegations, came pouring in from LEAD staffers. 
The allegations reported in this story have been verified by at least two staff members, independent of each other, and in most cases at least four LEAD employees have corroborated the information. The staffers refused to be identified in the story out of fear that they could lose their jobs, and to explain their fear, several pointed to the fact that Meadows and the LEAD board members were already attempting to implement a "fire-at-will workplace." 
"This is the craziest place I've ever worked," said one employee who has experience working in other school districts in Alabama. "There are no rules. They don't follow the law. And when you ask Charlotte about it, or say that we can't do something because it's illegal, she'll just tell you that 'LEAD is a charter school and charter schools don't follow laws.'"
A Shortage of Resources
Lawless is a good way to describe the day-to-day operation of LEAD, according to the teachers. 
One of the prime examples that several teachers pointed out is a morning physical education class at the K-5 school, where more than 70 students are in one class and monitored by one teacher. That class is always outdoors, because there is only one room within the LEAD school building large enough to hold that many students — the lunchroom, where lunch is being served to other students. 
The class being outdoors has increased anxiety among the staff who worry that a child could easily wander off — a point they say was repeatedly made to Meadows and others. Additionally, there is little shade, and the recent run of 95-plus-degrees days have made the classes even more dangerous. 
When teachers inquired about hiring an additional teacher to handle some of the students in the PE class, they said Meadows told them that the school lacked the resources. Instead, an aide was assigned to help out "when she could," which was fewer than two days per week. 
A lack of resources also has hindered teachers in receiving proper supplies, three teachers told APR. The teachers said getting access to basic supplies is "a daily fight" and that it has sparked anger among the faculty, particularly due to the amount of money being spent on management fees that are being paid to Soner Tarim. 
Tarim, a controversial figure with ties to the Gulen Movement, operates Unity School Services, which is listed as the management company for LEAD. Under its contract, USS should provide daily management services, apply for federal grants and generally serve the same functions as a public school district's central office. 
Only, that's not the case, according to two employees with direct knowledge. Instead, Meadows, the board president, serves a more daily role — going so far as to direct staff to refer to her as a superintendent — and Tarim, who is receiving more than $30,000 per month, is rarely seen at the school, they said. Most of his duties, the sources said, have been shuffled off to others at the school. 
"If he's there at all during the week, it's maybe three days, max," said one employee. "But there have been a few weeks since we started that he hasn't shown up once." 
A Lack of Discipline
The staff isn't exactly complaining about Tarim's absence, though. Both he and Meadows have fallen out of favor with most of the staff over recent decisions regarding discipline issues at the school. One decision in particular — not to punish a student who punched a teacher — angered the staff and led to a number of complaints. 
In that instance, the teacher and an assistant principal at LEAD had determined that the student, who also cursed the teacher, deserved to be suspended. Meadows and Tarim intervened and sent the student back to class. Their reasoning: "(Meadows) said it would be bad PR for the school," a staff member said. 
Teachers said the student in question was returned to the same classroom and is still in the teacher's class.
While Tarim is rarely at LEAD, the staff say they can't get rid of Meadows and board member Lori White. Meadows has gone so far as to set up an office for herself at the school, and White is serving as the school nurse — which staff told White and Meadows was illegal under Alabama law. 
Additionally, staff members said Meadows and White repeatedly overstepped their responsibilities as board members and became involved in the day-to-day operations of the school. Meadows often entered classrooms unannounced and has, on multiple occasions, sat in on faculty-parent meetings without prior warning. 
White often communicates with faculty members about curriculum and daily activities. Recently, she used the faculty email list at the school to send a letter encouraging all LEAD employees to vote against Steven Reed in the upcoming Montgomery mayoral election, because of his ties to the Alabama Education Association. APR was forwarded a copy of the email. 
"I understand why (Ivey) resigned — because she was never left alone and was constantly dealing with BS from board members who shouldn't be in the school," said a teacher who said she witnessed Meadows enter a classroom unannounced. 
The Last Straw
The final straw for Ivey was the demand from Meadows and Tarim that she sign, and then force her staff to sign, a contract stating that they were working as at-will employees and could be terminated at any time without cause. The form, a copy of which was provided to APR, also stated that employees could have their pay reduced or docked without cause, and that salaried employees could be forced to work weekends, nights and overtime without additional compensation. 
The demand to sign the contract came well after the start of the 2019-20 school year, when teachers would have no options for seeking other employment for the year. Teachers said they told Ivey that they felt entrapped by the circumstances and that it was unfair. She agreed. 
"(Ivey) knew it wasn't right and that's why she was fighting them," said one teacher. 
That the situation at LEAD has devolved so spectacularly should not be a surprise. APR reported months ago that the school's application was rejected by the national reviewers because its school plan failed to meet basic minimums in any of three main areas. In portions, the National Charter Authorizers' review of LEAD's application almost seemed mocking, as it noted serious problems in staffing, finance and curriculum planning. For months, the school lacked even a building, and even charter school supporters expressed concerns that the LEAD board lacked a single person who had experience running a school. 
Still, the Alabama Charter Commission, facing serious political pressure, approved the application. That approval was the subject of a lawsuit, since a majority of the overall board didn't approve — a requirement in the charter school law passed by the Alabama Legislature. The actual law didn't matter much to the Alabama Supreme Court, however, and it overturned a lower court's ruling and allowed LEAD to move forward with opening. 
APR also was the first to report in Alabama of Tarim's ties to the Gulen Movement and point out his charter schools' ties to a religious organization that has been deemed a terrorist organization by Turkey. There were also troubling concerns of fraud and questionable hires at Tarim's old company, Harmony Schools. 
His management of LEAD — and of another charter school in Alabama — were questioned by a number of public education watchdogs around the state, who were concerned about the cost of his contracts with the schools, which pay Tarim a blanket 13 percent of all money — public and private — taken in by the schools.
Governor announces $100 million internet voucher program for students
The governor has allocated for the program $100 million of the state's $435 million in federal CARES act funds to help the state safeguard schools amid the growing spread of COVID-19.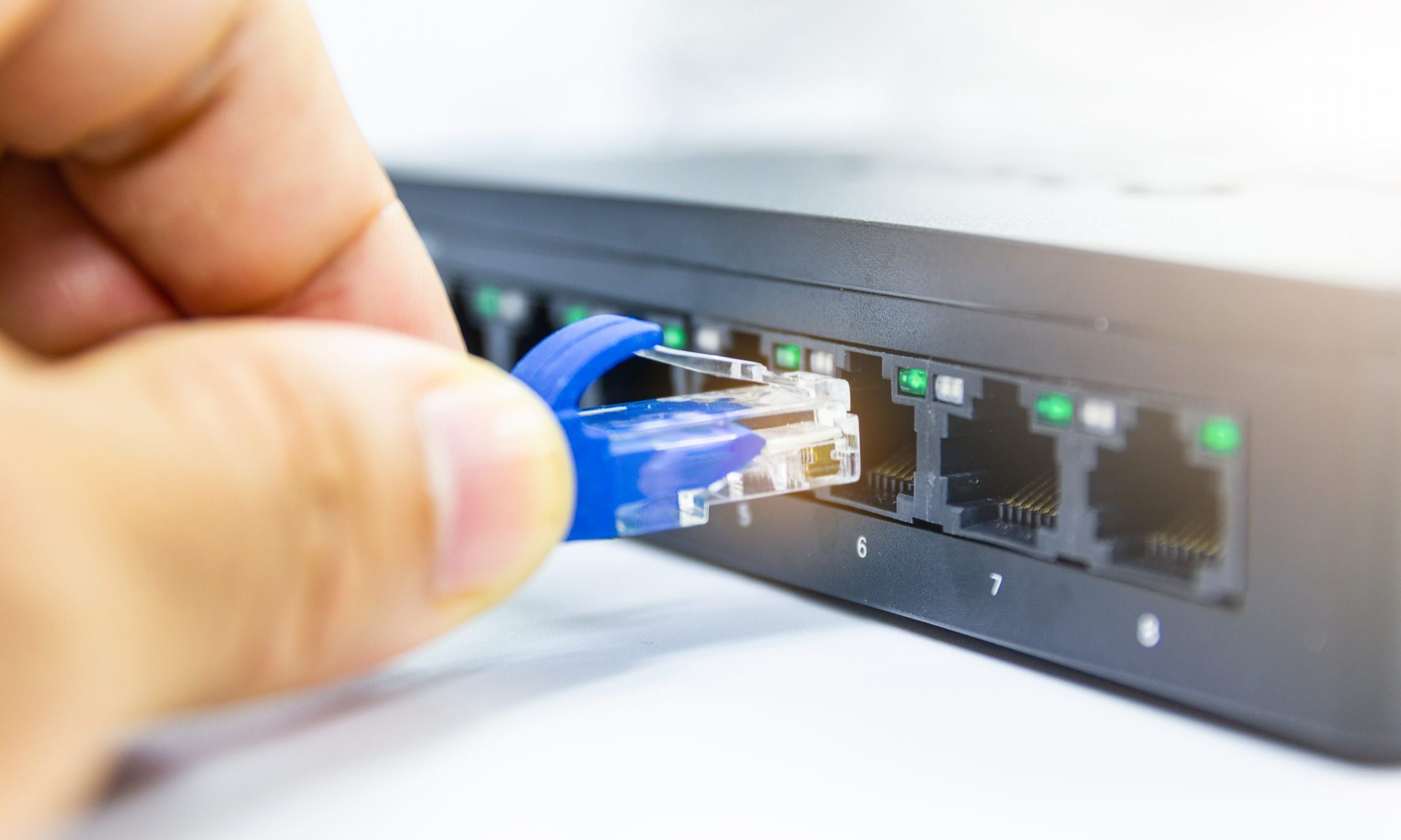 Gov. Kay Ivey on Friday announced a program to increase internet access for K-12 students for distance learning as the start of the new school year approaches. 
The project, called Alabama Broadband Connectivity (ABC) for Students, will provide vouchers for families of students who are eligible for free and reduced lunches "or other income criteria," according to a press release from Ivey's office. The vouchers will pay for equipment and services for high-speed internet from the fall through Dec. 31. 
Ivey has allocated for the program $100 million of the state's $435 million in federal CARES act funds to help the state safeguard schools amid the growing spread of COVID-19. 
The funds will be used to expand internet access by providing "equipment and service for broadband, wireless hot spots, satellite, fixed wireless, DSL, and cellular-on-wheels," according to Ivey's office. 
"Despite the upheavals in our lives during the past few months and at least into the near future, children must be able to continue their classroom instruction," Ivey said in a statement. "This funding will expand internet access to allow more students to access distance learning while creating smaller classes in schools that provide those options and will also ensure their safety during the pandemic. While I respect those districts that have elected to use remote learning, I fear that a slide will come by keeping our kids at home. These funds will bridge the gap until all students can get back into the classroom as soon as possible."
Families with children who receive free or reduced school lunch are to receive a mailed letter in August, and a website to assist Alabamians with questions as the program nears its launch can be found here.
"Once again, we are appreciative of the leadership and resources provided by Governor Ivey during this unprecedented time in our country's history. More than ever before, the immediate need for broadband infrastructure, devices, and connectivity are an integral part of providing Alabama students with a quality education," said Eric Mackey, Alabama superintendent of education, in a statement. "A huge part of evening the playing field to provide greater equity in educational services will come from closing the digital divide between varying Alabama communities. We still have a lot of work to do, but because of the resources provided by Gov. Ivey, we can head into what we know will be a challenging school year with greater optimism."  
The funds are to be administered by the Alabama Department of Economic and Community Affairs, which has partnered with Maryland-based CTC Technology & Energy for the project. 
"We have learned in the past several months that internet connectivity is a necessity for everything from education to healthcare and working remotely. I am pleased that Alabama is going to enter into this private-public partnership to make internet access available to those low-income households who cannot currently afford it. Economic status should not be a determining factor in receiving quality education, and it should not bar anyone from the ability to access vital online services," said Sen. Del Marsh, president pro tem of the State Senate, in a statement. "Although this is only a temporary solution, I am confident that it will be a bridge to a time when fiber is put in the ground and access to the internet and devices will become standard across Alabama."
According to Ivey's office, the plan was drafted with the input from the Broadband Working Group, a group Ivey announced the creation of on June 25, which is composed of legislators and industry experts who are to provide to guidance on the state's spending of $1.9 billion in CARES Act funds. 
"I appreciate the opportunity to be a part of Governor Ivey's working group to utilize federal funds in the CARES Act to provide broadband access to all Alabama students regardless of income. I think Governor Ivey has a good plan," said Rep. Randall Shedd, a member of the working group and a leader of the Rural Caucus. 
Mackey said last week that approximately half of the state's K-12 students will begin school by learning virtually for a period of time. A lack of internet connectivity in many homes is a major concern for school administrators who face the challenge of providing education to students when new coronavirus cases, hospitalizations and deaths continue to increase in Alabama.