Goldman Sachs report analyzes climate change impacts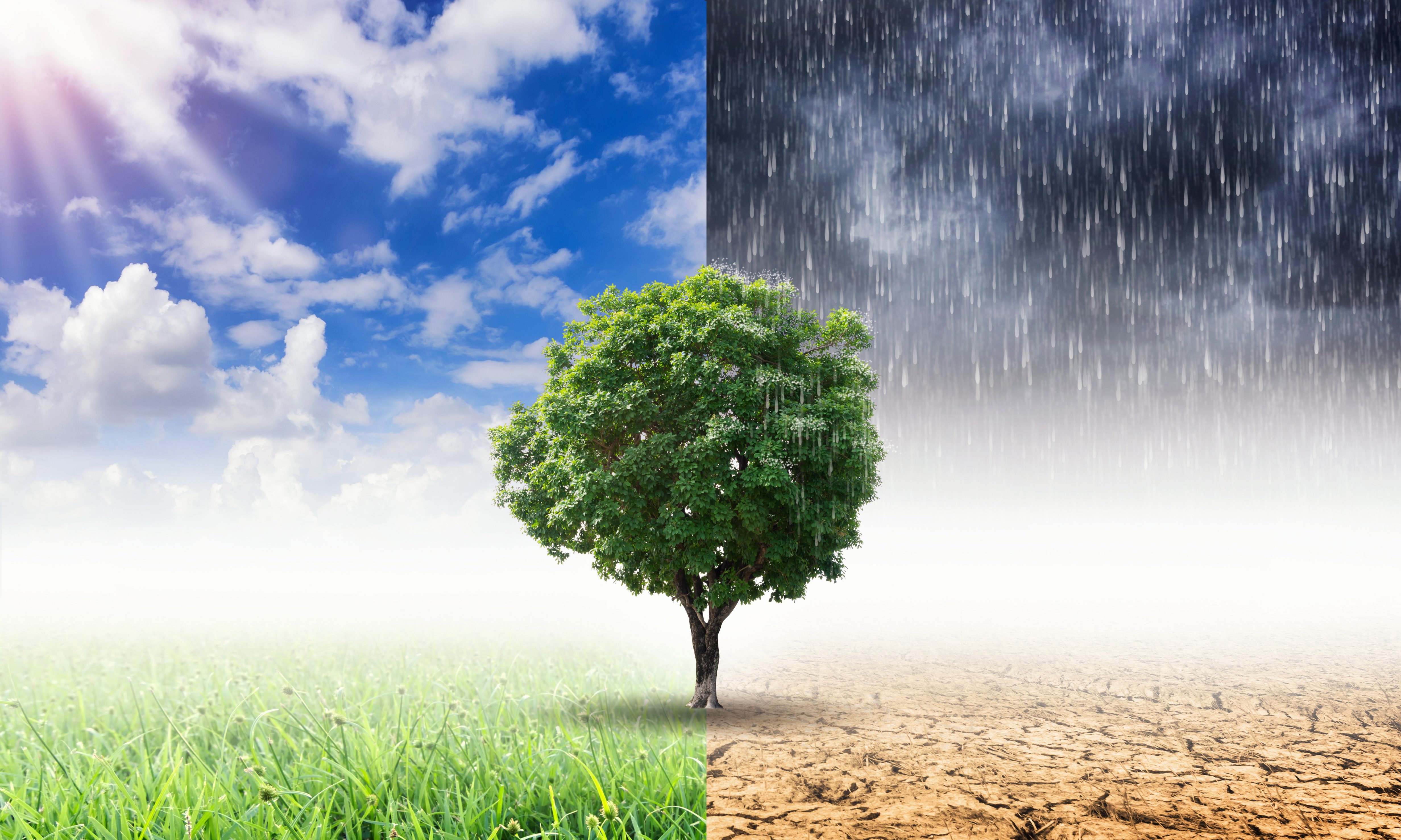 Investment banking powerhouse Goldman Sachs's recent report predicts climate change will drive the "largest infrastructure buildout in history" as cities spend big to mitigate rising seas, flooding, increasingly strong storms longer and more intense heat waves and threats to food and water supplies. 
The report by Global Market Institute, Goldman Sachs' research think tank, states that while some cities can afford to invest in infrastructure to mitigate the impacts of human-caused climate change, other cities cannot, and researchers predict the disparities could drive human migration and disrupt local economies. 
Greenhouse gasses are causing global temperatures to rise, the report notes, and we're already seeings signs of rising seas, increased flooding, more intense weather events, pressures on food and water, shifting agricultural patterns and human health problems.
"…in fact, our own review of global temperature data over the last 60 years supports the view that the earth has already warmed," the report's authors wrote. "And if the scientific consensus is correct, the negative consequences of a warming world may well play out over several decades to come, even if efforts to limit greenhouse gas emissions are successful today."  
Cities are home to about 55 percent of the world's population and generate about 80 percent of the planet's gross domestic product, according to the report, and roughly 40 percent of the global population lives within just more than 60 miles of a coast. 
Investors might believe the best approach is to "wait and see" whether climate change predictions come true, the authors note, but the most significant effects will likely be unpredictable in their timing and severity.
"Waiting may instead mean running out of time to prevent severe damages, especially if the pace of climate change accelerates," the report states. 
Some cities are already adapting to the changing climate, but the report states that "far more efforts are needed for cities to withstand the potential effects of a warming world." 
Many coastal cities will need to build seawalls and flood protection barriers to hold off rising seas and expand drainage systems to handle the excess water, according to the report. Electrical utilities will need to bury cables and bolster grids to deal with flooding and winds from increasingly strong storm. Bridges will need reinforcing, airports and railroads need fortifying. 
All that work will take financing, and the report states that financing is likely to come from many sources. 
"All cities will need to consider the hurdles associated with raising funding to support adaptation efforts. Even thriving cities will likely need to look beyond local tax revenues to central-government funding, public-private partnerships, institutional investors and international financial institutions, especially for projects in developing economies."
Even if cities do begin to invest in preparing for the worst, what if the current projections are too conservative? 
"For example, building a seawall to withstand today's 'worst-case' 10-foot storm surge won't be of much use if in two decades the surge turns out to be 15 feet. Considering that climate projections have been repeatedly revised to show increasingly severe outcomes, this is a real concern," the authors note. "If climate change is worse than anticipated, even adaptive measures that seem prudent today may prove to be insufficient in the future."
On human caused greenhouse gas emissions
"This trend toward a warmer world appears unlikely to abate in the near or even medium term. There are two key drivers of ongoing global warming. The first is net greenhouse gas emissions, principally of carbon dioxide (CO2). Such emissions would need to be cut dramatically in order to significantly curtail the trajectory of climate change, according to most climate scientists."
"For context, the Intergovernmental Panel on Climate Change1 (IPCC) indicates that limiting cumulative global warming to 1.5°C this century (the goal of the 2015 Paris Agreement) would require global CO2 emissions alone to decline by 45% between 2010 and 2030, and then to reach net zero by 2050. Limiting warming to the still-ambitious goal of 2.0°C this century would require CO2 emissions to decline by 25% between 2010 and 2030, and then to reach net zero by 2070."
"Meeting these goals will likely be a challenge. In fact, after a temporary pause in the middle of this decade, global CO2 emissions are again on the rise and reached a new high in 2018."
"The second reason to expect ongoing climate change is past greenhouse gas emissions. Even if current emissions were actually to reach net zero in the next few years, climate scientists indicate that emissions that are already in the atmosphere are likely to warm the earth for decades to come." 
Impacts on urban infrastructure: 
"High temperatures can make road surfaces and rails buckle and can disrupt aviation by making some airports unusable. Winds and storms can cause power outages and destabilize bridges. Flooding can wash away rails and roads, destroy communications systems, overwhelm drainage systems and contaminate drinking water. Forest fires can disrupt economic activity and cause massive economic and personal losses."
Other key findings in the report: 
"Bearing in mind the many uncertainties about the timing, scope and magnitude of climate change, we note that the potential negative consequences could include:"
More frequent, more intense and longer-lasting heatwaves that harm human health, especially among vulnerable populations, reduce productivity, disrupt economic activity and hurt agriculture. According to the IPCC, it is "virtually certain" that there will be more frequent hot and fewer cold extreme temperature days, and it is "very likely" that heat waves will occur with higher frequency and longer duration, particularly in the tropics. Higher surface temperatures could exacerbate the warming process by causing permafrost to melt, releasing further methane and CO2 into the atmosphere.
More frequent destructive weather events, including storms, winds, flooding and fires. Some regions could see more precipitation, and tropical cyclones bringing heavy rain and winds could become more frequent or more intense (or both). The maps below show (in shades of blue) our estimates of how flooding could affect some of the world's major coastal cities, including New York, Tokyo and Lagos. Other major low-lying coastal or already flood-prone cities include Shanghai, Dhaka, Mumbai and Karachi – each of which has a population of 15 million people or more (see Exhibits 7 and 8 below and Appendix B for our methodology). Yet in other areas, droughts are projected to become more frequent and more intense. 
Changing disease patterns, which could adversely affect human health. Warmer temperatures could cause disease vectors to migrate from the tropics to regions where people have less immunity; this is true not only for viruses like malaria and dengue fever but also for water-borne and food-borne diseases. Air pollution and increased ground-level ozone could also increase occurrences of asthma and respiratory diseases.
Shifting agricultural patterns, affecting the availability of food. Warmer temperatures and shifting precipitation patterns could reduce yields and nutritional quality as well change growing seasons and agricultural zones around the world. Livestock could be affected by higher temperatures and reduced water supplies. Ocean acidification is likely to put stress on aquatic populations and affect current fishing patterns. Some of these changes are already underway. Some climate scientists, for example, estimate that coral reefs will be all but extinct over the course of the century due to ocean acidification.
Pressure on the availability and quality of water, with widespread potential consequences. The World Health Organization (WHO) estimates that half of the world's population will live in water-stressed areas as soon as 2025. Even in non-stressed areas, the quality of surface water could deteriorate as more rain and storms drive erosion and the release of toxins. These dynamics could affect everything from the availability of drinking water for people to a shortage of water for livestock and crops (with negative effects for the food supply) to decreases in hydroelectric power generation (which itself is expected to play a role in countering carbon accumulation over the long term).
ADEM director weighs-in on coal ash pond closures
APR spoke with ADEM Director Lance LeFleur to understand the process and how the public could be assured that steps taken would lead to a safe and effective outcome.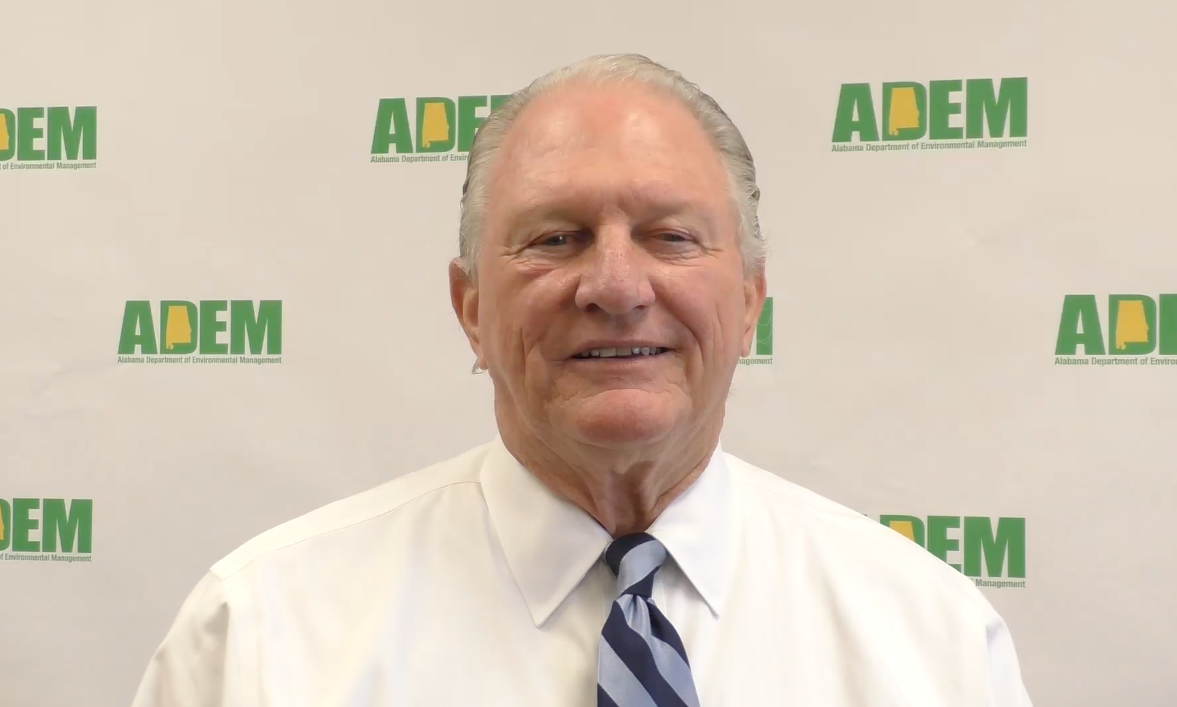 Over the next few weeks, the Alabama Department of Environmental Management will hold public hearings on the regulated closures of three coal combustion residuals storage sites, commonly referred to as coal ash ponds.
While ADEM receives high marks from federal regulators and businesses within Alabama, there is always a certain skepticism that surrounds environmental issues both on the left and the right side of the political spectrum.
Recently, APR spoke with ADEM Director Lance LeFleur to understand the process and how the public could be assured that steps taken would lead to a safe and effective outcome.
"I know that there's skepticism about government," LeFleur said. "And it's healthy to have skepticism about government, state governments, local government, federal government. Skepticism is part of how we operate." But LeFleur wants the public to know that ADEM's first purpose is Alabamians' health and safety.
"Our mission is to ensure for all Alabamians a safe, healthful and productive environment," LeFleur said. "It's a mission that ADEM and its nearly 600 employees take very seriously."
LeFleur says while there are many competing sides to the issues that arise from coal ash disposal, ADEM must focus on "science and the laws."
According to LeFleur, there are two primary issues that must be addressed when closing coal ash ponds: "avoid threats of spills into waterways or onto land, and preventing and cleaning up groundwater contamination from arsenic, mercury, lead and other hazardous elements that may leach from the coal ash."
EPA does not classify coal residue as hazardous waste, but LeFleur says that all closures must ensure dangerous elements are not leaching down into the groundwater.
"I think there's pretty much unanimous opinion that these coal ash ponds need to be closed; they need to be closed properly," said LeFleur. "And we need to clean up the groundwater that's in place."
He says that the entire process will take decades, but the power companies have committed to safely closing the coal ash ponds. "We are dealing with power companies that are going to be around for a long time. And they, they are obligated to get the result right," said LeFleur.
Alabama currently has 14 regulated CCR units at eight sites throughout the state. They are comprised of 10 unlined surface impoundments, one lined landfill, one lined surface impoundment all closed, and two lined landfills still in operation.
Public hearings are a significant part of the permit granting process, according to LeFleur, and ADEM's website allows any individual to review every document and comment about a coal ash pond's closing.
"You can see all of the comments that we received," LeFleur said. "Every issue raised during the comment period and written response to comments are available." ADEM's website also includes the closure plans as well as all correspondence between agency and utility companies.
According to ADEM, the purpose of these hearings is to allow the public, including nearby residents, environmental groups, and others, opportunities to weigh in on the proposed permits.
"This past summer, Alabama Power, TVA, and PowerSouth held informational meetings in the communities where their affected plants are located to explain their proposed groundwater cleanup plan —including the CCR unit closure component— and answer residents' questions," said LeFleur.
Closing a unit requires months of planning with ADEM engineers to make sure all procedures are followed correctly. Federal rules for closing CCRs have only been around since April 2015, when EPA released final measures for management and disposal of CCRs from electric utilities. In 2018, ADEM issued its state CCR rule, which closely tracks the federal regulations.
Under both Presidents Obama and Trump, the EPA has allowed for coal ash sites to be closed by two methods — closure in place and by removal.
Alabama's utilities have chosen the cap in place method. Some environmental groups prefer removal. But estimates say that moving CCRs from Alabama Power's Plant Barry would take around 30 years with trucks leaving the site every six minutes.
"Regardless of which method of closure is used, that process will take a couple of years to accomplish at these sites," said LeFleur. "If it's kept in place, the material has been de-watered then pushed together to create a smaller footprint, and then that will be covered with an impervious cover."
The objective, according to ADEM, is to protect the groundwater and the environment from pollution.
Power providers and environmentalists seem to agree there isn't a perfect solution. Public hearings are to ensure that community voices and those of environmentalists are heard.
"This entire process is designed to stop contamination to groundwater and future contamination to groundwater; those are the most important facts now," said LeFleur. "There are always political issues, you know, at least two sides, and sometimes there's three, four or five sides. We focus on science and the laws. That's what we do."
While ADEM has its critics, it receives a high rating from the EPA, and an annual survey by the Alabama Department of Commerce finds that it gets top marks from business and industry in the state.
ADEM's first public hearing on coal ash permits will be held Tuesday, Oct. 20, for Alabama Power's Miller Steam Plant in west Jefferson County. The meeting will be at 6 p.m. at the West Jefferson Town Hall. Other upcoming hearings are Thursday, Oct. 22, for Plant Greene County located in Greene County and Oct. 29 for Plant Gadsden in Etowah County.