Opinion | 2020 Senate race right around the corner. GOP field is probably set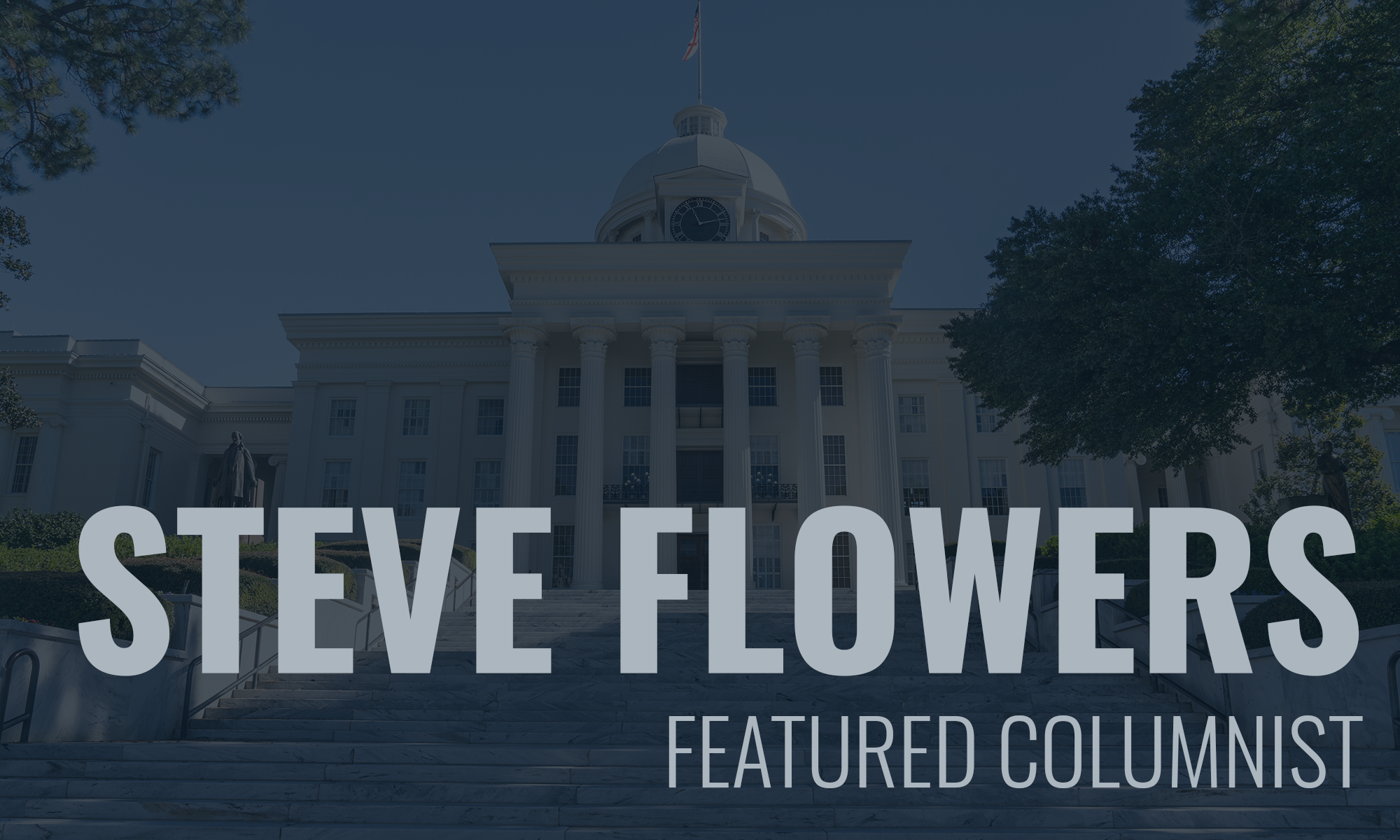 Even though qualifying does not begin until October 8, 2019, the field is probably set for the GOP Primary in March to unseat the anomaly Democrat, Doug Jones, who is sitting in Alabama's Republican U.S. Senate Seat.
First District Congressman Bradley Bryne and Secretary of State John Merrill may be the favorites to lead the field and square off in a runoff.  Either of the two will probably win by a 60-40 margin over Jones in November.
The wild card in the race is the iconic character, Roy Moore.  He should not be underestimated.  He could upset the applecart.  He is the only GOP candidate that could possibly lose to Jones.  However, in the GOP Primary, Moore has a base of support that is very loyal, older, and will show up to vote in the primary.  My guess is that his base has dwindled to 15 percent but if there is a low turnout that number becomes accentuated.  Moore will not deviate from his message and he will again ride his horse Sassy to vote in Gallant in his native Etowah County.
One-time Auburn football coach, Tommy Tuberville, is hard to figure out. He has released polls showing that he is in the lead, but my guess is that he will implode. He has not lived in Alabama for over a decade and supposedly had a Florida driver's license and was registered to vote in Florida when he decided to run. Although, Tuberville's garnering of the ALFA/Farmer's Federation endorsement last week is big. This endorsement gives his campaign tremendous credibility. It is a significant and helpful boost in a statewide Republican Primary. However, it is doubtful that he realizes the importance of the endorsement.
A well-known female office holder like Twinkle Cavaughn could have been a player in this race.  However, Twinkle chose to run for reelection for PSC President.
The most astute politician in Alabama political history was one George C. Wallace.  He was a political genius, especially when it came to Alabama politics.  When I was a young legislator, he would invite me down to the Governor's office to talk politics.  The Legislature met in the Capitol in those days and I could just walk down a flight of steps to his suite of offices.  He would be holed up back in the private office where I have met with a good many governors over the years.  Kay Ivey sits in Wallace's office today.  He would greet me with the same message each time as we sat down for a visit.  He really liked to reminisce with his ever-present cigar.  In later years, as I sat with other governors, I would often wonder how they got Wallace's cigar smoke out of that room.
He really could not hear well in his later years, so he did most of the talking.  He would cock his head in a certain way and it would signal to me that he was going to impart some sage bit of wisdom. On more than one occasion, he would instill this message. More people vote against someone than for someone.  He would further elaborate, "To win you have got to have a boogeyman to run against."
He ran against integration for a decade.  However, when black Alabamians began voting he had to find a new boogeyman.  He went back to the old tried and true path used by most populist southern demagogues, he ran against the Big Mules.
Big Jim Folsom was better than Wallace at this game.  Big Jim never deviated from his message.  It was about running against the Big Mules and Big Planters.  Big Jim refused to race bait.  He was always a true blue progressive.
Well, my advice to these Republican candidates for the 2020 U.S. Senate race is you have the perfect, ideal boogeyman to run against.  He is actually your legitimate opponent sitting right in front of you.  It's Doug Jones, stupid.  In the Heart of Dixie in one of, if not the most Republican states in America you have sitting in your Republican U.S. Senate seat a liberal national Democrat, who cozies up to and organizes with and votes with Nancy Pelosi, Chuck Schumer, Bernie Sanders, Elizabeth Warren and Barack Obama.
Wallace would have loved that boogeyman and he would nothave had to conjure him up one.  Man would he have loved to run against Doug Jones.
Therefore, the best course of action for the Republican frontrunners would be to not go negative against each other or any other GOP candidate in the Republican Primary.  Consistently focus in and run against Doug Jones and do not talk about your GOP opposition.  Take some advice from another pretty good national politician, Ronald Reagan.President Reagan's advice to fellow Republicans was the 11thCommandment, "Speak no ill of a fellow Republican."
See you next week.
Steve Flowers is Alabama's leading political columnist. His weekly column appears in over 60 Alabama newspapers. He served 16 years in the state legislature. Steve may be reached at www.steveflowers.us.

Opinion | Somebody, please, take the lead
Just like Donald Trump on the national level, Gov. Kay Ivey has bungled containing the novel coronavirus COVID-19. Alabama is showing record cases and hospitalization levels.
But while Ivey extended the Safer-at-Home order though July 31, she didn't add any new restrictions. The governor says requiring masks is simply too difficult to manage and enforce.
Nobody said fighting the virus would be easy. The problem is neither Ivey nor many other governors, along with the White House, didn't really make containment much of a priority.
Testing is still inadequate, nearly a half-year after the pandemic started. Alabama's first diagnosed case was March 13. Since then – as of Wednesday – Alabama has racked up more than 30,000 cases with more than 900 deaths. Nationally, there have been more than 2.6 million cases and nearly 130,000 deaths.
When the pandemic was young, Ivey responded well, ordering everybody to stay home except for essential workers. She did much better than the governors in the state's surrounding Alabama. But just as with most states across the Southeast, after a few weeks Ivey's resolve cracked. Like the governors of states like Georgia and Florida, which are also seeing a spike in infections and are setting records.
Ivey should tighten up the restrictions, including closing the state's beaches over the July 4th weekend. Bars, gyms, and other places where large crowds gather, usually not social distancing and many without masks, should be restricted.
Yes, such measure will continue to cause economic pain, but such restrictions would slow the spread of the virus. We've already seen that not just in the United States, but across many parts of the world.
Ivey and health officials also need to increase testing and contact tracing.
Yes, all of that is difficult, but what are the consequences? More deaths. Just how many deaths are acceptable? Is it 1,000 (we're almost there), or 2,000, or 5,000? Is any number unacceptable. It doesn't suffice for elected officials to claim even one death is too many when, through their own actions, thousands and thousands have died in Alabama and across the nation.
And those numbers don't include infected and once hospitalized patients who are left with permanent organ and lung damage.
Cities like Birmingham and Montgomery have mandatory mask laws, and they need to be enforced because a lot of people are going out without their masks. Still, there are many laws on the books that are difficult to enforce; that doesn't mean those laws don't have value. A statewide mandatory mask order if, nothing else, would lead more people to wear masks, plus it would give support to businesses who refuse to allow people inside without masks.
UAB is planning to bring students back on campus when the fall semester begins in late August, but there will be strict safety measures to follow, including wearing masks, social distancing, handwashing, and regular health checks.
Ivey says if the rate of cases and hospitalizations doesn't slow, she'll enact more stringent measures. But when she finally gets around to making those decisions, it could very well be too late.
Indeed, it may be too late already.
We've seen what indecisive leadership does during a pandemic. What we need to see – in Alabama and nationally – is a more determined response that helps put the virus in check. That includes mask wearing, increased testing, and contact tracing.
Every day that doesn't happen, more people will get sick and die when they didn't have to.

Joey Kennedy, a Pulitzer Prize winner, writes a column every week for Alabama Political Reporter. Email: [email protected]