Opinion | 2020 Senate race right around the corner. GOP field is probably set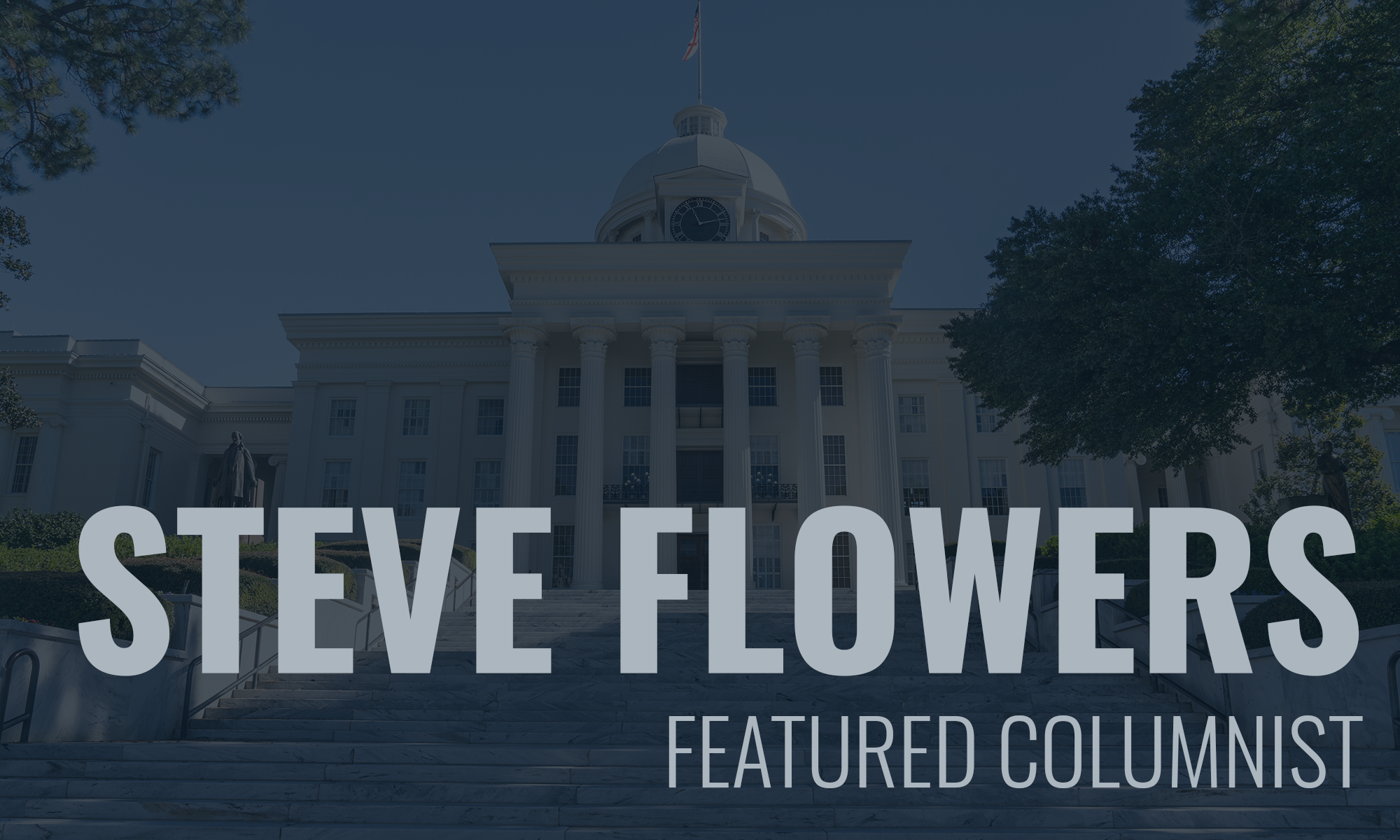 Even though qualifying does not begin until October 8, 2019, the field is probably set for the GOP Primary in March to unseat the anomaly Democrat, Doug Jones, who is sitting in Alabama's Republican U.S. Senate Seat.
First District Congressman Bradley Bryne and Secretary of State John Merrill may be the favorites to lead the field and square off in a runoff.  Either of the two will probably win by a 60-40 margin over Jones in November.
The wild card in the race is the iconic character, Roy Moore.  He should not be underestimated.  He could upset the applecart.  He is the only GOP candidate that could possibly lose to Jones.  However, in the GOP Primary, Moore has a base of support that is very loyal, older, and will show up to vote in the primary.  My guess is that his base has dwindled to 15 percent but if there is a low turnout that number becomes accentuated.  Moore will not deviate from his message and he will again ride his horse Sassy to vote in Gallant in his native Etowah County.
One-time Auburn football coach, Tommy Tuberville, is hard to figure out. He has released polls showing that he is in the lead, but my guess is that he will implode. He has not lived in Alabama for over a decade and supposedly had a Florida driver's license and was registered to vote in Florida when he decided to run. Although, Tuberville's garnering of the ALFA/Farmer's Federation endorsement last week is big. This endorsement gives his campaign tremendous credibility. It is a significant and helpful boost in a statewide Republican Primary. However, it is doubtful that he realizes the importance of the endorsement.
A well-known female office holder like Twinkle Cavaughn could have been a player in this race.  However, Twinkle chose to run for reelection for PSC President.
The most astute politician in Alabama political history was one George C. Wallace.  He was a political genius, especially when it came to Alabama politics.  When I was a young legislator, he would invite me down to the Governor's office to talk politics.  The Legislature met in the Capitol in those days and I could just walk down a flight of steps to his suite of offices.  He would be holed up back in the private office where I have met with a good many governors over the years.  Kay Ivey sits in Wallace's office today.  He would greet me with the same message each time as we sat down for a visit.  He really liked to reminisce with his ever-present cigar.  In later years, as I sat with other governors, I would often wonder how they got Wallace's cigar smoke out of that room.
He really could not hear well in his later years, so he did most of the talking.  He would cock his head in a certain way and it would signal to me that he was going to impart some sage bit of wisdom. On more than one occasion, he would instill this message. More people vote against someone than for someone.  He would further elaborate, "To win you have got to have a boogeyman to run against."
He ran against integration for a decade.  However, when black Alabamians began voting he had to find a new boogeyman.  He went back to the old tried and true path used by most populist southern demagogues, he ran against the Big Mules.
Big Jim Folsom was better than Wallace at this game.  Big Jim never deviated from his message.  It was about running against the Big Mules and Big Planters.  Big Jim refused to race bait.  He was always a true blue progressive.
Well, my advice to these Republican candidates for the 2020 U.S. Senate race is you have the perfect, ideal boogeyman to run against.  He is actually your legitimate opponent sitting right in front of you.  It's Doug Jones, stupid.  In the Heart of Dixie in one of, if not the most Republican states in America you have sitting in your Republican U.S. Senate seat a liberal national Democrat, who cozies up to and organizes with and votes with Nancy Pelosi, Chuck Schumer, Bernie Sanders, Elizabeth Warren and Barack Obama.
Wallace would have loved that boogeyman and he would nothave had to conjure him up one.  Man would he have loved to run against Doug Jones.
Therefore, the best course of action for the Republican frontrunners would be to not go negative against each other or any other GOP candidate in the Republican Primary.  Consistently focus in and run against Doug Jones and do not talk about your GOP opposition.  Take some advice from another pretty good national politician, Ronald Reagan.President Reagan's advice to fellow Republicans was the 11thCommandment, "Speak no ill of a fellow Republican."
See you next week.
Steve Flowers is Alabama's leading political columnist. His weekly column appears in over 60 Alabama newspapers. He served 16 years in the state legislature. Steve may be reached at www.steveflowers.us.
Opinion | That climate change hoax is killing us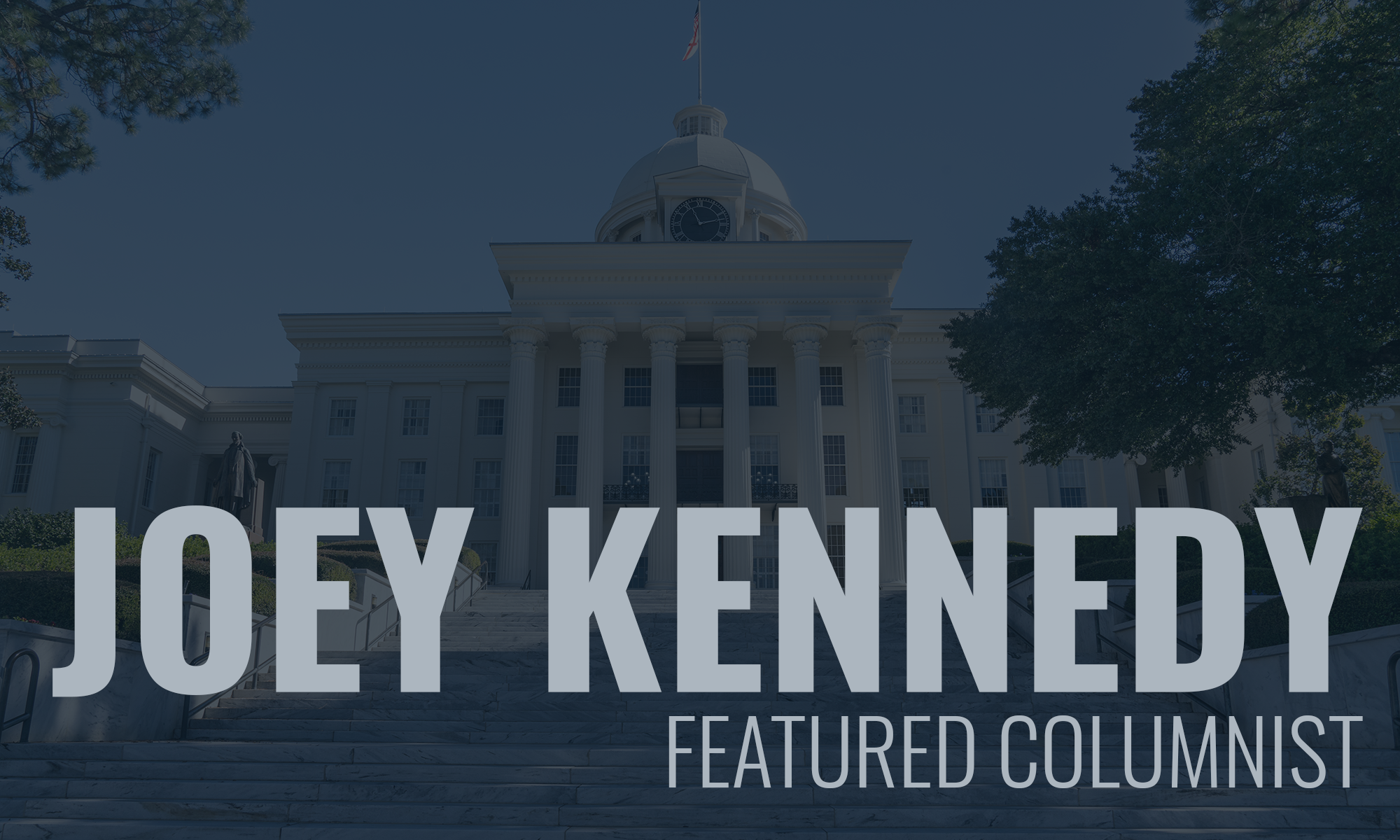 I grew up with hurricanes. For my first 11 years, my parents and I lived on the Texas Gulf Coast, near Beaumont. My father was transferred by the company he worked for, Texas Gulf Sulfur, to deep South Louisiana in 1967. We lived in Houma, in Terrebonne Parish, but Dad worked near Larose, in Lafourche Parish.
Hurricanes were regular events in Southeastern Texas and South Louisiana. Still are, but in much more frequent numbers. And Alabama gets clobbered every so often, most recently yesterday and today. Sally made landfall near Gulf Shores, and you can be assured the damage will be extensive, especially from flooding.
Flooding was a big factor in Texas hurricanes too, when I lived there. Hurricane Carla, in 1961, devastated High Island, not far from our home. Flooding was widespread. Carla was a Category 4 storm. But notably, that September, Carla was only the third named storm of the hurricane season.
This year, we're running out of names. Striking Alabama this week, only a few days after Carla struck Southeastern Texas in 1961, Sally is toward the end of the hurricane alphabet. The National Hurricane Center and World Meteorological Organization are literally running out of names for storms this year.
Earlier this week, and maybe still, there were five named storms in the Atlantic. This is only the second time on record that five named storms are in the Atlantic at the same time. And they're using up the Alphabet. The first time this happened was 1971, at a time when humans were first becoming aware of climate warming.
Little do we know, that before Sally decided to squat on Alabama, Hurricane Paulette made landfall in Bermuda on early Monday morning. There are so many hurricanes around, we can't even keep up with them.
They're like Republican scandals.
Probably more than any other indicator, hurricanes tell the story of climate change, the very real climate change that Donald Trump and many Republicans deny or call a hoax.
Like the COVID-19 Pandemic. Like so many events that Trump and Trump Republicans can't (or won't) believe. Like the corruption that permeates the Trump administration. Like the wildfires destroying the far West Coast states.
That's not climate change, claims Trump. It's because California won't sweep the forests. I call BS. Even on California being responsible for sweeping. Most of the forestland in California is federal land. Most of the burning areas are on or near federal trees. Yet, the state of California spends more money on forest management than the federal government, which owns most of the land. That's the truth. No hoax.
Trump should order secret federal teams of ICE forest sweepers to do their jobs.
The hoax from Republicans and the Trump administration is that crazy antifa hit squads are invading the West Coast to reign terror on the populations there. National security experts continue to assert that white supremacists and nationalists are the most dangerous domestic terror threat. But Trump defends those radicals – "they are very fine people" — because they hold up some mysterious white heritage above all others. If Trump is anything, he's the whitest Angry White Man ever.
Climate change is real. The coronavirus pandemic exists. White nationalists are the most serious domestic terror threat in this country.
Black lives do matter.
Yet, once again and often, Trump shows the orange-hued emperor has no clothes. As Stormy Daniels has previously said, that is not a good look.