Retired State Rep. Pete Turnham has died
Alabama Gov. Kay Ivey announced that retired State Representative Pete Turnham, D-Auburn, has passed away at the age of 99.
Alabama Governor Kay Ivey said, "Last night, a true statesman passed away. Former state Rep. Pete Turnham served his country in WWII, before serving as a state rep. for HD-79 for 40 years. We offer our heartfelt condolences & prayers to his family, friends & all of Lee County."
Gov. Ivey directed that flags at the state Capitol and in House District 79 should be flown at half-staff on the day of his interment Thursday, October 3, 2019 until sunset.
Pete Turnham served as the representative from House District 79 for 40 years as a member of the Alabama House of Representatives.
Turnham grew up on a farm in Chambers County, Alabama. He was active in 4-H and FFA as a boy. Turnham was a combat veteran and platoon leader in the European theatre during World War II. He received a Bachelor's degree from Auburn in 1944 and a Master's degree in 1948. He also served as a dairy specialist with the Alabama Cooperative Extension System from 1948 to 1954.
Turnham was one of the longest serving member in the history of the Alabama legislature and was known as the "Dean of the Alabama Legislature" for his lengthy service. While in the legislature, Turnham introduced more legislation for agriculture than any other law maker in Alabama history. He was honored by the Auburn University Legislative Action Network with its first ever Legislative Tiger Award in 1998. The award was established to honor those who set the standard for devotion to and support of Auburn University.
Turnham was an effective advocate for agriculture, education, mental health, kindergarten, and industrial development.
Turnham retired from the legislature in 1998, after representing House District 79 through five decades. He was succeeded in HD79 by Mike Hubbard (R). Today the district is represented by Joe Lovvorn (R).
In addition to his work as a public servant, Turnham was president of Alabama Contract Sales in Auburn.
Turnham was the father of Joe Turnham who was Alabama Democratic Party Chairman from 1996 to 1998, and again from 2004 to 2011.
Joe Turnham said of his father, "He lived half of Alabama's history and made much of it!"
Alabama Legislative Black Caucus holds meetings on racism in wake of George Floyd death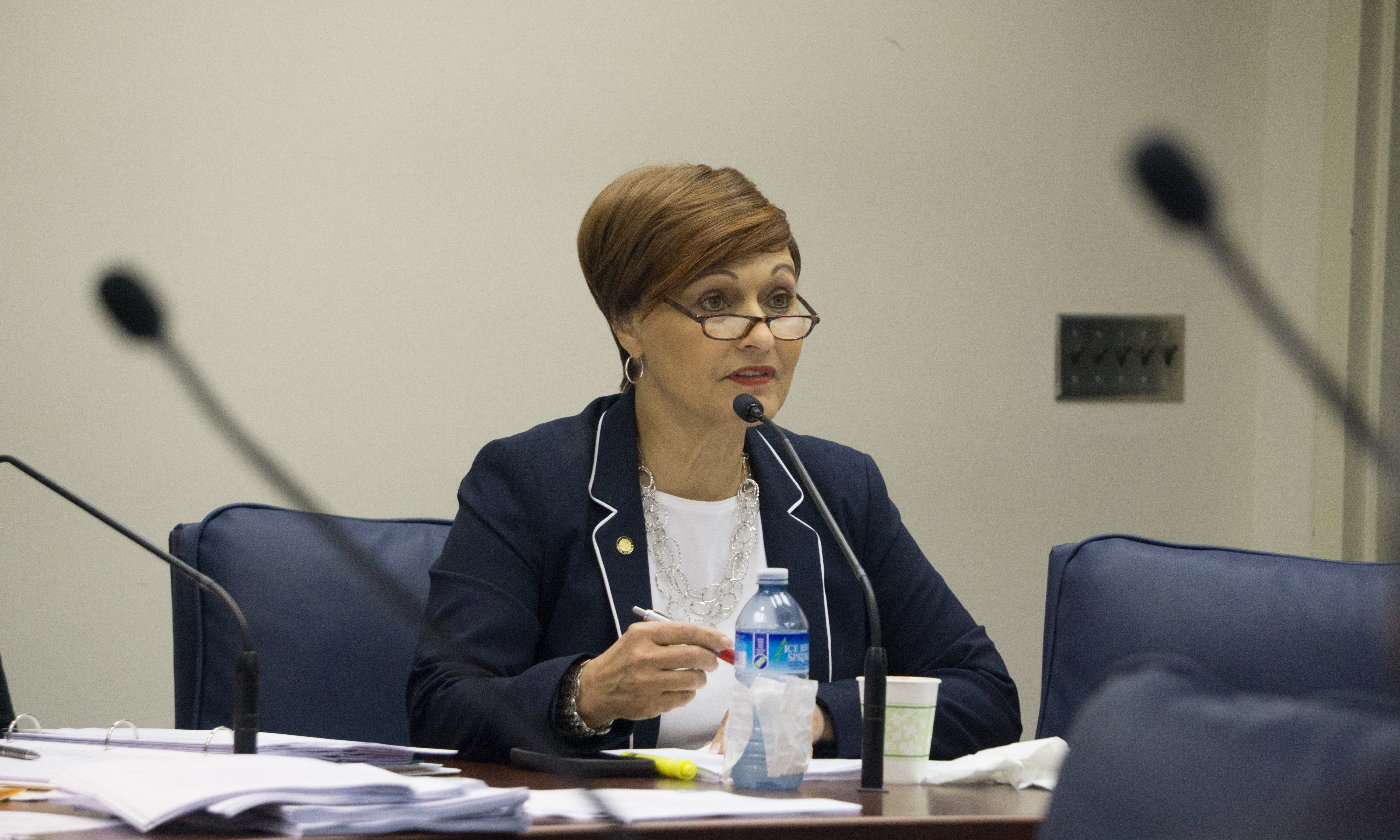 Members of the Alabama Legislative Black Caucus in recent months have been meeting with Gov. Kay Ivey, state law enforcement officials and others to voice their concern over systemic racism in Alabama, the group said in a statement Friday. 
Alabama Legislative Black Caucus members in June met with Ivey, and in follow-up meetings with other state officials and leaders of higher education, members discussed what they believe needs changing to battle racism in Alabama, according to the press release. 
"We are very appreciative of Governor Ivey and all of the officials with whom we have met thus far," said State Sen. Vivian Figures, D-Mobile, chairwoman of the ALBC, in a statement. "Our dialogues have been very substantive and productive as the Caucus presented our concerns and recommendations. Our goal is to get to the root of and eradicate racism and anything that communicates hatred, bigotry or divisiveness within the State of Alabama. The tragic and senseless death of George Floyd caused us all to take a closer look at the systemic racism at work here in Alabama."
ALBC members met with officials from Alabama Law Enforcement Agency, the Alabama Sheriffs Association, the Alabama Association of Police Chiefs and Katie Britt, president and CEO of the Business Council of Alabama along with BCA's Executive Leadership Committee.
Members also met with The University of Alabama System Chancellor Finis St. John, and Jay Gogue, president of Auburn University. 
In the statement, ALBC members applauded the University of Alabama's Board of Trustees for voting unanimously to rename Nott Hall — named for Josiah Nott, a doctor who believed in white superiority — Honors Hall. 
"The University of Alabama had already started this endeavor before our meeting with them this past Tuesday," said State Rep. A.J. McCampbell, D-Gallion, vice chairman of ALBC, in a statement. "That was a great first step and strong leadership was shown. We are looking forward to the other institutions of higher learning in Alabama to do the same as well. The Caucus also hopes that all members of the Alabama Legislature have been inspired to adopt and make meaningful changes in legislation that governs our state."
Figures said the group of elected senators and representatives are holding these talks, with plans for others, "so that people will stop focusing on Alabama's sordid past, and instead see a beautiful Alabama present, and the makings of a bright future for all Alabamians." 
"During each of these meetings, our members have had the opportunity to voice what we feel the necessary changes should be. I just hope this openness to positive change continues throughout the upcoming 2021 Alabama Legislative Session," said State Senate Minority Leader Bobby Singleton, D-Greensboro, in a statement.