Assisted living facility administrator indicted for fraud and embezzlement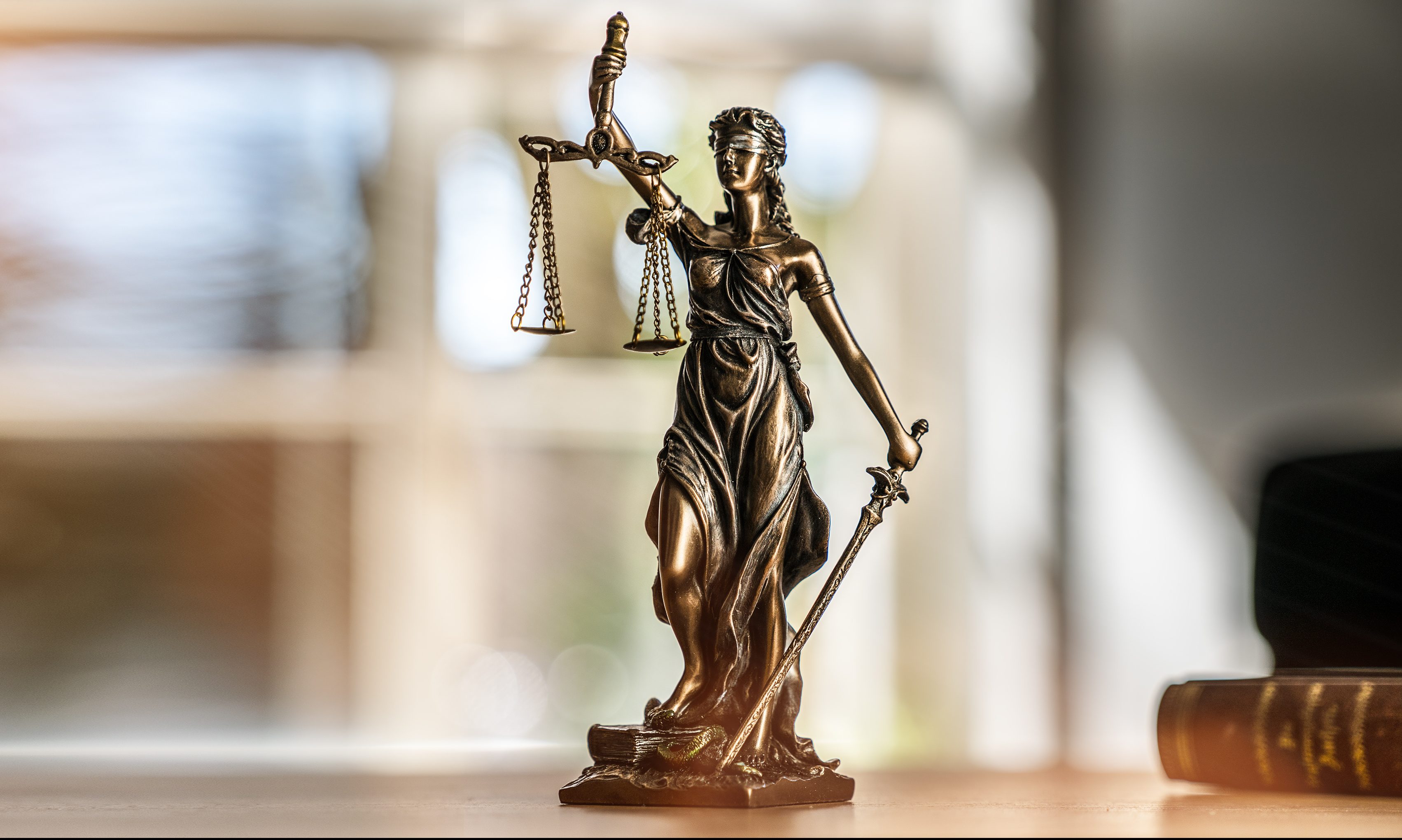 Thursday, a four-count information was filed in U.S. District Court charging a former Oak Landing Assisted Living Facility employee with embezzling money and assets from a former resident at Oak Landing, announced U.S. Attorney Jay E. Town, Special Agent in Charge Patrick M. Davis, United States Secret Service, Special Agent in Charge Rod Owens, Social Security Administration Office of the Inspector General and Special Agent in Charge Thomas J. Holloman, III, Internal Revenue Service Criminal Investigation.
Lisa Talton Wells Daugherty is 52 and lives in Rainbow City. She is a former Unit Coordinator at Oak Landing Assisted Living Facility in Atalla, Alabama.
She has been charged with one count each of wire fraud, money laundering, filing a false tax return, and theft of government property.
The information alleges that while Daugherty was the Unit Coordinator at Oak Landing Assisted Living Facility and used that position to obtained power of attorney from the victim.
Prosecutors allege that Daugherty then arranged for the victim to become a resident of Oak Landing. Beginning in January 2017, after the victim became a resident of Oak Landing, Daugherty used the power of attorney to gain access to the victim's assets. Daugherty subsequently allegedly transferred the victim's assets to herself and purchased a primary residence, multiple vacations homes, automobiles, and paid her ordinary living expenses from the victim's assets.
Daugherty is also charged with embezzling the victim's Social Security benefits and filing a false tax return. The information seeks forfeiture of a number of assets seized from Daugherty, including cash and automobiles.
"Elder abuse cases like this all too often go unreported and unchecked." Town said. "The dedication and hard work of the agents investigating this case assures the people of Alabama that one such abuser will spend time as a resident of the federal prison system. In addition, the assets seized will begin to help restore some of the losses the victim sustained."
"The U.S. Secret Service remains steadfast in its resolve to bring those who would take advantage of the elderly for their own financial gain to justice," Davis said. "This case highlights the extent that some individuals will go to financially exploit those who are among the most vulnerable in our community. Without the intervention of the U.S. Secret Service, these individuals would have been able to steal millions of dollars, collectibles, personal effects, and property from the victim."
"Social Security benefits are a lifeline to millions of Americans in retirement. We are committed to pursuing those who misuse these benefits and victimize some of our most vulnerable citizens," Owens said. "We will continue to work with our law enforcement partners and the U.S. Attorney's Office to protect elderly and disabled Americans from this type of fraud."
"Elder fraud is a fast-growing problem in our communities as it disproportionally affects seniors," Holloman said. "Individuals who seek to exploit our elderly through financial fraud schemes involving trickery, deception and outright theft deserve the wrath of all Americans. IRS Criminal Investigation and all of its partners will remain vigilant in identifying, investigating and seeking prosecuting of those individuals who seek to willfully defraud our most vulnerable citizens."
If Daugherty is found guilty of all of things she has been charged with, she could potentially be facing lengthy jail time.
The maximum penalties for the charged crimes include the following: Wire Fraud, 20 years and a fine of not more than $250,000 or twice the gross gain; Money Laundering, 10 years and a fine of not more than $250,000 or twice the amount of criminally derived property involved in the transaction; Filing a False Tax Return, 3 years and a fine of not more than $100,000; and Theft of Government Property, 10 years and a fine of not more than $250,000.
The United States Secret Service, Social Security Administration Office of Inspector General, and Internal Revenue Service Criminal Investigation investigated the case, which Assistant U.S. Attorney Davis Barlow is prosecuting.
An information contains only charges. Daugherty still is entitled to presenting a defense before a jury of her peers. A defendant is presumed innocent unless and until proven guilty.
Print this piece
DOJ's dropping of charges against Flynn may raise question in Siegelman case
Defenders of former Gov. Don Siegelman suggested that U.S. Attorney General William Barr's dropping of federal charges against General Michael Flynn raises questions of the prosecution of Siegelman.
Flynn, a retired Lt. General, was President Donald Trump's first national security adviser. He was investigated under the Logan Act as part of the wider Russian collusion investigation into the 2016 election, when Trump defeated former Secretary of State Hillary Clinton.
A preeminent scholar in prosecutorial misconduct, Professor Bennett Gershman, has now proclaimed the prosecutors of former governor Siegelman are the ones who should have been charged with a federal crime.
"Yes, the prosecutors should be in jail," Gershman said. "Of the thousands of prosecutorial misconduct cases I've written about, the government's bad faith described in Stealing our Democracy stands out and may be without parallel."
"Stealing our Democracy" is Siegelman's new book. The new book raised more questions of prosecutorial misconduct.
David C. Iglesias is a former Republican U.S. Attorney for New Mexico. He is now an associate professor of Politics and Law at Wheaton College in Illinois.
"If you doubt that politics are the mortal enemy of justice, read Stealing Our Democracy," Iglesias said. "This is a sobering reminder of the vast powers the federal government has wrongfully used as a sledgehammer to achieve a conviction at any cost. Terrible things happen when you mix politics with prosecutions."
The White House maintains that the prosecution of Flynn was a political exercise. White House Press Secretary Kayleigh McEnany blasted the effort to prosecute Flynn.
"The FBI exists to investigate crimes. But in the case of Lieutenant General Michael Flynn, it appears that they might have existed to manufacture one," McEnany said at the White House press briefing. "As the motion filed by the Department of Justice yesterday explained, the FBI set out to interview General Michael Flynn, when they had no predigate [sic] — predicate for any investigation of any crime."
"Over the past week, we learned, from a handwritten note, the true intent behind the FBI's investigation of Lieutenant General Michael Flynn," McEnany explained. "The very day that then-FBI Director Jim Comey sent agents to the White House to interview Flynn, the FBI discussed what their intent was beforehand. This is what they said: "What is our goal? Truth, admission? Or to get him to lie so we can prosecute him or get him fired?" These notes, in addition to other evidence, raise serious questions about the handling of the — of the FBI's handling of Michael Flynn's case."
Siegelman's supporters maintain that is what happened to the former Governor.
Law Professor John Farmer is the former Dean of Rutgers Law School and seems to agree with Professor Gerhman.
"Don Siegelman's story is nothing less than an American tragedy," Farmer wrote. "Understanding the abuses he experienced may well be the first step to ending them and to healing our broken politics."
Siegelman is the only Democrat to be elected as the Governor of Alabama since 1982's election of George C. Wallace (D). Siegelman served as Governor from 1999 to 2003. He was narrowly defeated by then-Congressman Bob Riley, R-Ashland, in the 2002 election after just one term as Governor. Siegelman was mulling a run for the Democratic nomination for president of the United States in 2004.
Siegelman claims that he was then targeted by President George W. Bush's Department of Justice and claims that he was prosecuted on the orders of GOP strategist and top Bush White House political strategist Karl Rove.
Flynn's guilty plea was overturned and the case against him lifted with the aid of AG William Barr and the Trump Department of Justice after being investigated and prosecuted by Barack H. Obama's holdovers at the DOJ, whom some Republicans accuse of attempting a legal coup against the incoming Trump officials. Siegelman on the other hand was prosecuted during the 2006 election when he was running to regain the Governor's mansion. Siegelman, then under a legal cloud, lost the Democratic primary to then Lt. Governor Lucy Baxley (D). Baxley was then trounced by Gov. Riley. Siegelman was convicted by a jury of his peers and his convictions were upheld by the federal court system, spending years in prison until 2017.
Siegelman claims that his new book raises more questions of prosecutorial misconduct in his case.
Print this piece