Jones: Tariffs on Airbus's Mobile production line would have harmed Alabama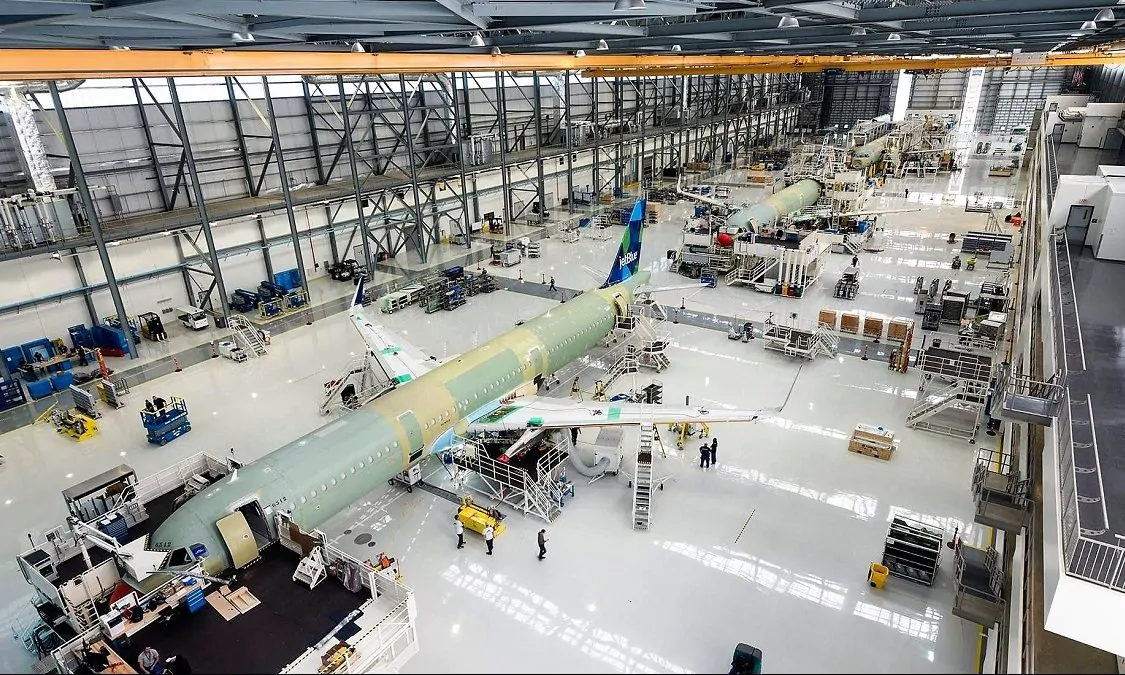 Wednesday, the Trump Administration announced that it will not impose tariffs on component parts imported to Airbus Mobile's facilities. U.S. Senator Doug Jones, D-Alabama, welcomed the news and said that the tariffs "would have caused unnecessary harm to Alabama workers."
"Tariffs on Airbus' Mobile production lines would have caused unnecessary harm to Alabama workers and would have created a domino effect for the American airlines that rely on their product," Sen. Jones said. "I'm relieved that the Administration has decided not to impose tariffs on European-made parts used in the Mobile Airbus assembly facility. However, I urge the President to reconsider issuing broad and costly new tariffs on other goods from our allies in Europe, especially at this time when we should be looking for ways to strengthen both those diplomatic relationships and the global economy."
European governments are angry after the Trump administration announced tariffs on a host of European products and are vowing to retaliate.
On Wednesday, the World Trade Organization ruled that the United States could impose the tariffs as retaliation for illegal aid that the 28-country EU gave to Airbus in its competition with its American rival U.S. based Boeing. The U.S. has been in a trade fight for the last 15 years over the EU's subsidizing of Airbus.
The administration has imposed a ten percent tariff on new Airbus planes as well as helicopters imported into the U.S. The administration has also imposed a 25 percent tariff on European dairy products, wine, and whiskey.
President Donald J. Trump called the WTO ruling a "big win for the United States" and asserted that it happened because WTO officials "want to make sure I'm happy."
"The WTO has been much better to us since I've been president because they understand they can't get away with what they've been getting away with for so many years, which is ripping off the United States," Trump said,
The move is the latest escalation in a growing global trade war. The move heighten fears among economists that a global economic shutdown could result. Stocks have fallen this week due to the tariff news as well as reports that American manufacturing is slowing down as well. The Trump's trade war with China is reportedly weighing heavily on businesses including manufacturers.
The tariffs are set to go into effect on October 18.
The EU's top trade official said the bloc would prefer to reaching a deal with the United States to avoid a tariff war.
EU Trade Commissioner Cecilia Malmstrom said a tariff war "would only inflict damage on businesses and citizens on both sides of the Atlantic, and harm global trade and the broader aviation industry at a sensitive time."
"If the U.S. decides to impose WTO authorized countermeasures, it will be pushing the EU into a situation where we will have no other option than to do the same," she said.
Italian Foreign Minister Luigi Di Maio vowed to "defend our businesses."
Italian wine and cheeses would be impacted from the U.S. tariffs.
The WTO has ruled that European support for the launch of Airbus cost Boeing sales of the 747 and 787.
Airbus assembles jetliners at the Brookley Aeroplex in Mobile. The parts however are mostly made overseas in Europeans countries, including Great Britain, Germany, and France. A tariff on those parts would substantially raise the price of producing airplanes in Mobile. Problem with Boeing's new 737 Max planes, have only accelerated demand for the Airbus A320 and A220. All of Airbus's global factories are running at 100 percent capacity to try to reduce the backlog of thousands of aircraft that have been ordered from the European aviation giant.
FliegetFaus, a Canadian aerospace industry publication, is reporting that Airbus is considering adding a third production line in Mobile to try to deal with the enormous demand for the product. Mobile is currently producing four A320 airplanes a month. When the second line producing A220 airliners comes online that will rise to ten airplanes a month. A proposed third production line could increase that to 15 to as much as 20 aircraft a month dramatically increasing the number of aviation jobs in Mobile.
Wednesday's decision by the Trump Administration not to impose tariffs on aviation parts destined for Mobile increases the likelihood that Airbus will add that proposed third production line at Brookley.
Senator Jones has been a vocal critic of the Trump Administration's trade policies. He seeks reelection next year.
The major party primaries will be on March 3.
Original reporting by the Alabama Media Group, Time, and Bamapolitics' David Preston contributed to this report.
Governor announces $200 million "Revive Plus" small business grant program
Revive Plus is the second wave of funding for organizations with 50 or fewer employees and will award grants of up to $20,000 for expenses.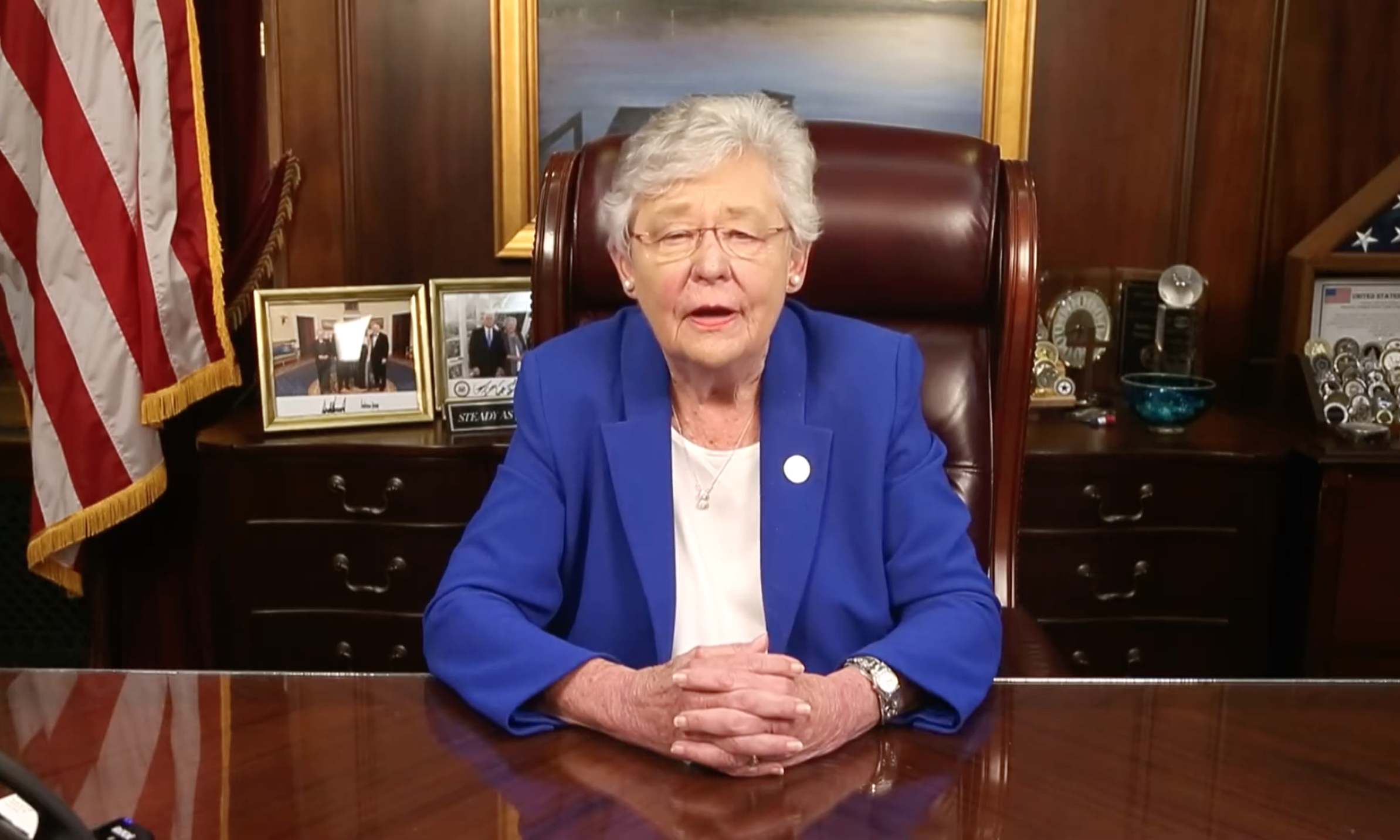 Gov. Kay Ivey on Wednesday announced Revive Plus, a $200 million grant program to support small businesses, non-profits and faith-based organizations in Alabama that have been impacted by COVID-19. Revive Plus is the second wave of funding for these organizations with 50 or fewer employees and will award grants of up to $20,000 for expenses they have incurred due to operational interruptions caused by the pandemic and related business closures.
"As the state has rolled out over $1 billion of the CARES Act monies to the individuals and businesses affected by COVID-19, it became evident the group most overwhelmingly hurt during the pandemic were the small 'mom and pop' shops," Ivey said. "A second round of assistance through Revive Plus will ensure that the small business owners who have borne the brunt of the downed economy can be made as whole as possible. As we head into the holiday season, my hope is that this will be welcome news for our businesses and help ease their burdens from what has been a very hard year."
Entities may receive up to $20,000 to reimburse qualifying expenses if they have not received federal assistance for the corresponding item they are claiming with the state of Alabama. The Revive Plus grant is in addition to any state of Alabama Coronavirus Relief Fund grant previously received, including the Revive Alabama Small Business, Non-Profit, Faith-Based, and Health Care Provider grants. There is no set cap on the number of entities that may be awarded a Revive Plus Grant. Grants will be awarded to qualifying applicants on a first-come, first-served basis until the funds are exhausted.
"The Revive Plus program is much needed in our small business economy," said Senate General Fund Chairman Greg Albritton, R-Atmore. "I commend Governor Ivey for taking this action, recapturing unspent dollars and using a proven program to bring economic relief to our small business owners."
Alabama received approximately $1.9 billion of CARES Act funding to respond to and mitigate the coronavirus pandemic. Alabama Act 2020-199 initially designated up to $300 million of the Coronavirus Relief Fund for individuals, businesses, non-profit and faith-based organizations directly impacted by the coronavirus pandemic. After the initial $100 million for small business that was reimbursed starting in July 2020, legislative leadership approved a second round of $200 million from allocations made to reimburse state government and from other grant programs that have ended with the full allocation unspent.
"This second round of funding for Alabama entities will provide much needed resources for our state's economy," said Senate Minority Leader Bobby Singleton, D-Greensboro. "I appreciate the governor and the Finance Department's work to ensure we utilize these funds to the benefit of our citizens."
Entities may access grant information and the grant application through the Coronavirus Relief Fund website. The application period for the Revive Plus Grant Program will open at noon, Nov. 23, 2020 and run through noon, Dec. 4, 2020.
"This is welcome news for small businesses, non-profits and faith-based organizations that are continuing to feel the adverse effects of the Covid-19 virus," said House General Fund Chairman Steve Clouse, R-Ozark. "Time is of the essence and I urge all qualified entities to apply as soon as possible beginning Monday, November 23rd."
A coalition of the Business Council of Alabama, the National Federation of Independent Business of Alabama (NFIB Alabama) and the Alabama Restaurant Association worked closely with the governor's office to revisit the grant program after the initial round of Revive Alabama reached the $100 million cap.
"Businesses throughout the state are working diligently to keep their employees and customers safe, all while ensuring commerce throughout Alabama continues to move," said Business Council of Alabama President and CEO Katie Britt. "Revive Plus will be essential in giving Alabama businesses access to the necessary and needed funding to keep their doors open and keep hard working Alabamians employed. Our broad coalition of businesses, associations and chambers commend Governor Ivey and her administration for putting these critical funds into the hands of businesses who need it most."
Qualifying entities must have been in business March 1, 2020, are currently in business and have a valid W-9 to apply for a Revive Plus Grant.