Opinion | Will a final display of arrogance be Worley and Reed's undoing?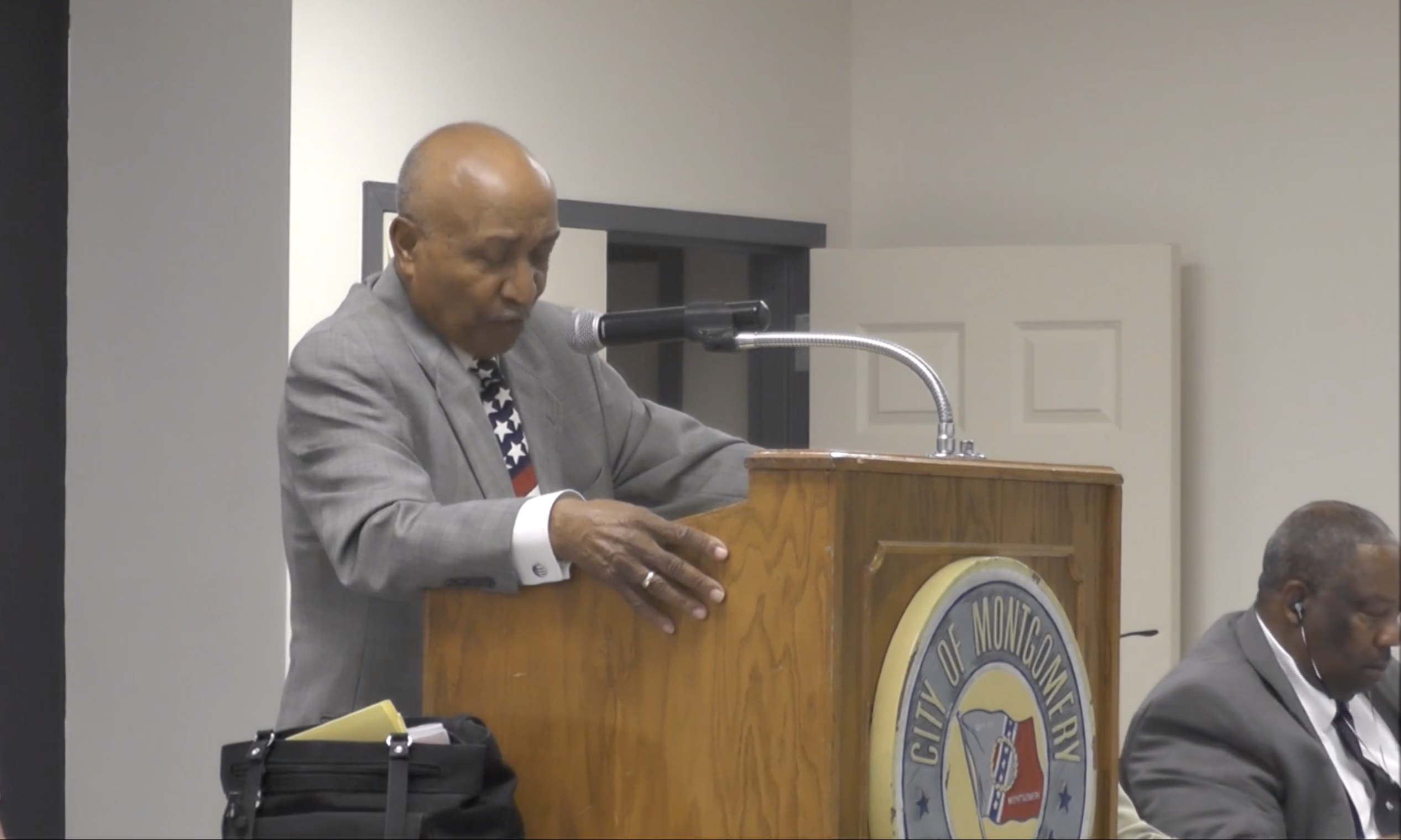 Nancy and Joe messed up. 
A few days before a breakaway group of Alabama Democrats held their "official meeting" of the State Democratic Executive Committee on Saturday in Montgomery, Nancy Worley and Joe Reed dismissed the whole affair. 
They called it an illegitimate meeting. Said it didn't mean anything. Chuckled at the silliness of the people trying to pull this coup. 
Basically, they said, "pfft," and shooed away an imaginary fly with their hands. 
And that was probably a mistake. 
Now, to be clear here, I am not an attorney. I have talked to lots of attorneys. And I know how to read. But still, not an attorney, so consider that when you weigh what I'm about to say. 
That decision to dismiss Saturday's meeting so casually might end up being Worley's and Reed's undoing. 
The reason for that is because their power lies with the positions they currently hold in the Alabama Democratic Party. And they willingly relinquished those powers without a fight. 
Before we get too deep into this, let's briefly recap where we are. 
At Saturday's meeting, a breakaway group of Dems, led by Rep. Chris England, voted to approve new bylaws — the same bylaws that the Democratic National Committee approved a couple of weeks ago. Those bylaws create a new diversity caucus and put in place other rules about approving at-large members. 
Those new rules and the new caucus would seriously weaken Reed's power within the party, since, as ADP vice-chair for minority affairs, he has the power to appoint numerous at-large members under the old bylaws. 
These new bylaws would likely cut his appointed members by at least half, and would force the SDEC members to approve any at-large members nominated. 
Since Worley won re-election in 2018 thanks largely to those at-large members appointed by Reed, that's bad news for her. And for him. 
That power Worley holds as chairwoman is significant — perhaps the single most significant piece to her maintaining power throughout this year-long fight. The DNC rules never envisioned a scenario in which a state party chair would fight against the national party and a large chunk of the state party. So, there are no rules to move Worley out of the way. 
That's why the last year has taken so long and been such a spectacle. They had to come up with a means to remove Worley and lessen Reed's power on the fly. 
And quite a few attorneys doubted that they could. 
Then Worley and Reed opened the door on Saturday. By never walking through it. 
Oh, I get why they didn't go to the member-called meeting organized by Sen. Doug Jones: They were setting up their later legal argument that the meeting was so illegitimate that they, and a majority of SDEC members, didn't even bother attending. 
And that might be a good strategy, except for one thing: The DNC is a private entity that can set its own rules and bylaws, elects its own leadership and controls how those elections work. 
That's why Nancy Worley isn't subject to the authority of the Alabama Secretary of State's office over the fact that she doesn't reside in the district that she represents in the SDEC. John Merrill has no authority, because the ADP and the DNC aren't subject to state election laws. 
Likewise, courts are particularly leary of matters involving political parties, and they tend to take a hands-off approach to internal fights and any matter that don't involve criminal allegations.  
I can't imagine any court in America taking a look at Saturday's ADP meeting, where several DNC officials were present and all of the national leadership seemed satisfied that all rules were followed, and disallowing the results. It's just not what they do. 
That was, according to the DNC and ADP bylaws, a properly called meeting that was approved by the signatures of more than half of the SDEC membership. 
The one thing that could have stopped it all, that could have blocked the new bylaws and sent the disgruntled SDEC members home disappointed was Worley showing up to the meeting and serving as chair. Because that was her right. 
The moment she walked through the door at any SDEC meeting, she is the chair. She decides what gets to the floor for a vote. She determines how the meetings will be conducted, or if there will be any votes at all. 
Worley could have shut it all down. 
Instead, she and Reed laughed at them and sat at home, perhaps one final display of the I-know-better-than-you arrogance that has rubbed so many people the wrong way the last few years. 
Wouldn't it be ironic if that hubris was ultimately their undoing.
Print this piece
Moore legal team files motion for Judge Rochester to recuse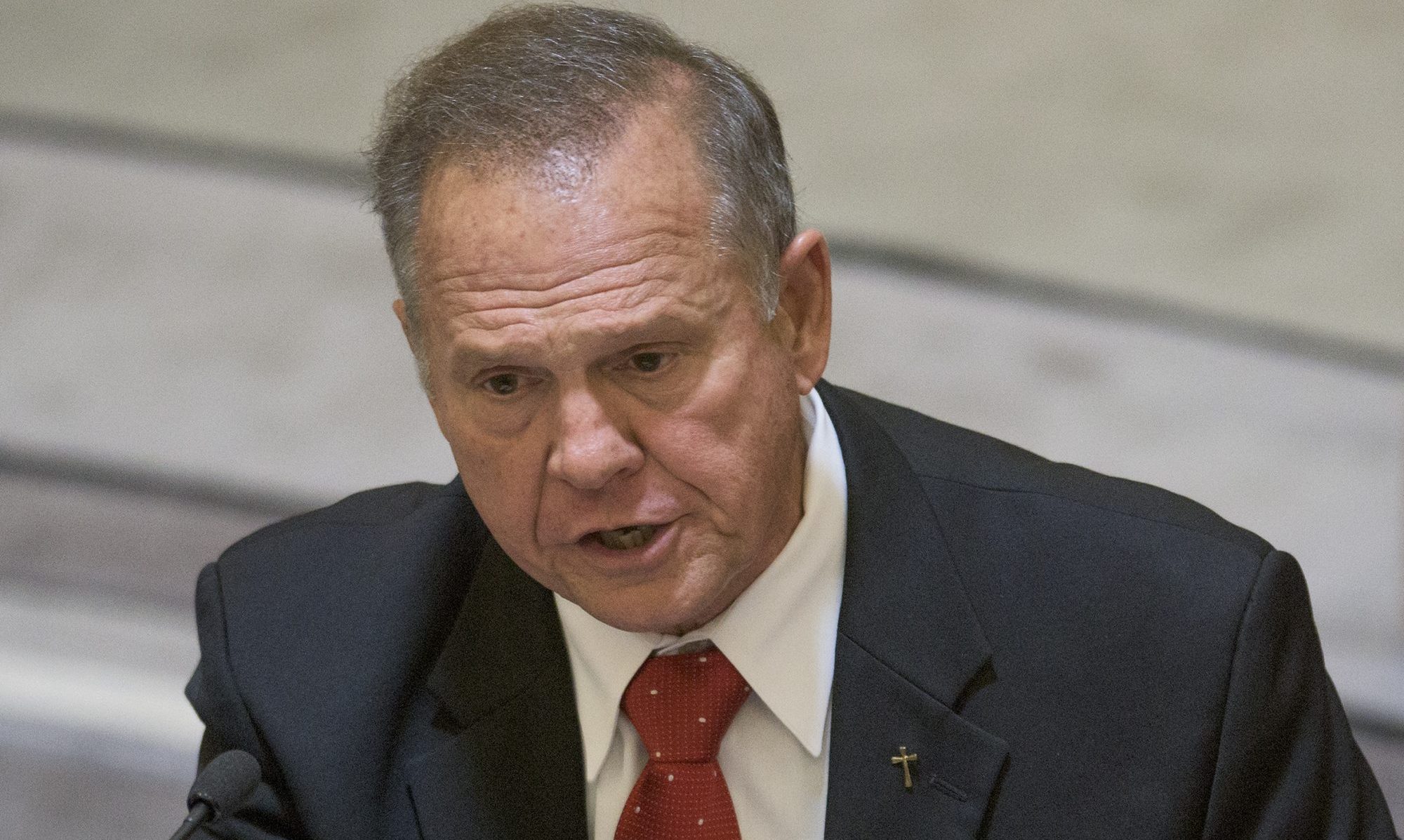 Attorney Melissa Isaak filed Thursday on behalf of her client, Judge Roy Moore, a motion to recuse Judge John Rochester from further consideration of the legal case between Moore and his accuser, Leigh Corfman.
The Moore team said that is the case due to the following reasons: "Judge Rochester's continued decision to preside over this case despite the fact that his appointment was "temporary" and expired on January 14, 2019 over a year ago, Judge Rochester's untimely delay of approximately five months in ruling on dispositive motions in this case brought only to accuse Judge Moore of defamation for merely denying false allegations against him, which is not even a valid cause of action, Judge Rochester's open friendship, support, and financial contributions for Doug Jones in his 2017 Senate campaign against Judge Moore, according to his own personal Facebook account, Open and virulent criticism of Judge Moore by Linda Rochester, wife of Judge John Rochester during the 2017 Senate campaign on her own personal Facebook page, Judge Rochester's criticism and mocking of Christianity on his Facebook page with full knowledge of Judge Moore's strong belief in God, Judge Rochester's political animus against the Republican Party and President Donald Trump who supported Judge Moore in the 2017 general election, Judge Rochester's obvious political bias in his quick response to set a trial date in this case, within two weeks of the upcoming Republican primary which will determine the opponent in the general election against Doug Jones."
Moore claims, "As stated in Attorney Isaak's motion, any individual would have a solid basis for questioning Judge John Rochester's impartiality, political motivation, and bias in presiding over this case."
Moore is claiming that Judge John Rochester's friendship, support, and financial contribution to Doug Jones in combination with his wife's open criticism of Judge Moore during the 2017 special election for US Senate in which Judge Moore was a candidate, mandates immediate recusal of Judge John Rochester in this frivolous action.
Moore has also objected in the past to this case being in Montgomery County court, when Corfman's allegations of improper sexual conduct between her and Moore in 1976 allegedly occurred in Etowah County.
Corfman claims that Moore and her engaged in inappropriate touching through their underwear in 1976 when Corfman was just 15 years old. Under Alabama law, then as now, the age of consent for sexual activity is 16, not 15. Corfman's allegation, along with allegations by women dating from decades ago were released in an article by the Washington Post after Moore had won the Republican nomination for U.S. Senate in 2017. The shocking allegations were trumpeted by the national press as well as by Democrats. Moore narrowly lost the December 2017 special election to Clinton era U.S. Attorney Doug Jones (D), the only time a Democrat has won any statewide election in Alabama since 2008.
Moore has steadfastly denied the allegations. Corfman sued Moore in Montgomery Court after the election for defamation of character. Moore has since sued Corfman, the other accusers, and the architects of the Reed Hoffman financed, illicit Russian style tactics, which Moore claims were largely responsible with depressing Republican turnout and increasing the efforts by GOP moderates to defeat Moore by writing in the name of some candidate other than Moore.
While many Republicans accepted the accusations against Moore as "credible" they rejected similar accusations against Supreme Court Brett Kavanaugh.
Moore was twice elected Chief Justice of the Alabama Supreme Court and is a current candidate for the Republican nomination for the U.S. Senate seat, currently held by Jones.
The Republican primary is on March 3.
Print this piece