Opinion | Montgomery mayor's race can't end soon enough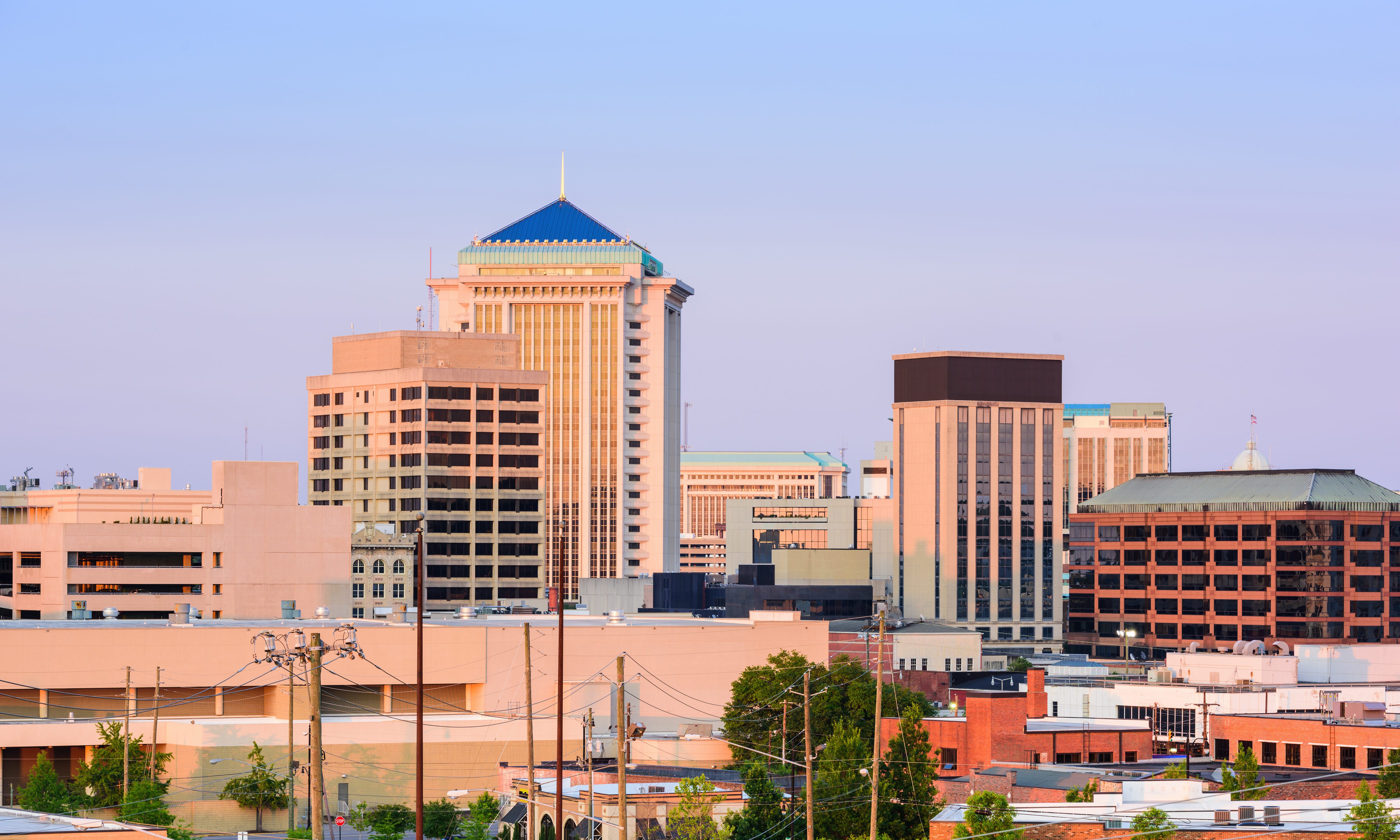 Rarely has an election day been more anticipated than Tuesday's mayoral election in Montgomery. 
Not because voters are excited about the candidates. Not because Alabama's capital city is anxious to elect its first black mayor. 
Mainly, people are tired of David Woods and Steven Reed. 
Tired of the bickering. Tired of the weirdness. Tired of the thinly veiled racism from Woods' camp. Tired of the allegations of shady business dealings from Reed's camp. 
Just tired of it all. 
The stupid commercials. The petty mailers. The hundreds of thousands of dollars wasted on the effort to lead a city that is broke and broken. 
Tired. Tired. Tired.
Monday was a perfect example of how tiresome and ridiculous this race has become. 
Early in the day, the Montgomery Election Center, which typically handles all the counting and posting of results from elections in the city, announced that it wouldn't be open to the public on election night. 
A bit odd, since that's the one night the public wants the election center to be open.  
Instead, results are going to be viewed at Montgomery City Hall, where they will be shown on a giant screen. Like a football game viewing party, except without the fun and drinking. 
The election center will still receive and count the results, but only election center employees will be allowed in. 
Which means that only people hired by and basically paid by Steven Reed, who currently holds the office of Judge of Probate in Montgomery County, will be in there. The Woods campaign requested to have a representative in the center, but they were turned down. 
You can likely guess what happened next. 
Woods filed a lawsuit in Montgomery Circuit Court asking that a judge issue a restraining order on the election center that would allow a rep from his campaign to be in the center. 
Why? Why? Why? 
First off, Reed should have recused from his duties as Judge of Probate at the very start of this thing and allowed someone in his office to oversee the election duties. There's absolutely zero excuse for not doing so. (And by the way, John Merrill should do the same, as he runs for U.S. Senate.)
It doesn't matter if you have the purest of pure intentions. It doesn't matter if you would never, ever participate in any sort of funny business. 
It's the appearance of it. 
Plus, it's not like someone else couldn't do Reed's job, and it's not like the staff appointed to oversee the election couldn't call on Reed to get answers if serious issues arise. 
But that's where we are with this race. 
Hell, that's the second lawsuit the Woods camp has threatened in the last four days. They also sent out cease and desist letters last week to TV stations because apparently they felt Reed's TV ads attacking Woods were more egregious than Woods' ads attacking Reed. 
Let me assure you: They were not. 
Woods and the various business interests supporting him in the shadowy background have churned out a steady stream of pathetic, racist-tinged mailers and ads that should shame anyone with a conscience. 
In one of the mailers, Reed's head is photoshopped onto the body of a white man, who's heading off with a suitcase stuffed with cash. In another, Reed is holding a black sack filled with cash. 
In a city teetering on the brink of disaster due to several very real problems, this is what the Woods' camp has chosen to focus on. Which says a lot. 
I'll give Reed this much credit: He's at least attempted to formulate and present reasonable solutions to the problems that plague Montgomery. 
Woods, on the other hand, has tossed out absurd, shallow ideas — like hiring more cops and "make schools better" — that might please an absurd, shallow voter but have no real value in real life. He's also leaned on the tried and true tactic for white men running for mayor in Montgomery: I'm not the black guy. 
Thankfully, it doesn't seem as if that will work this time. 
But no matter what happens, let's just hope it ends soon.
Print this piece
Opinion | Gov. Kay Ivey moved the football again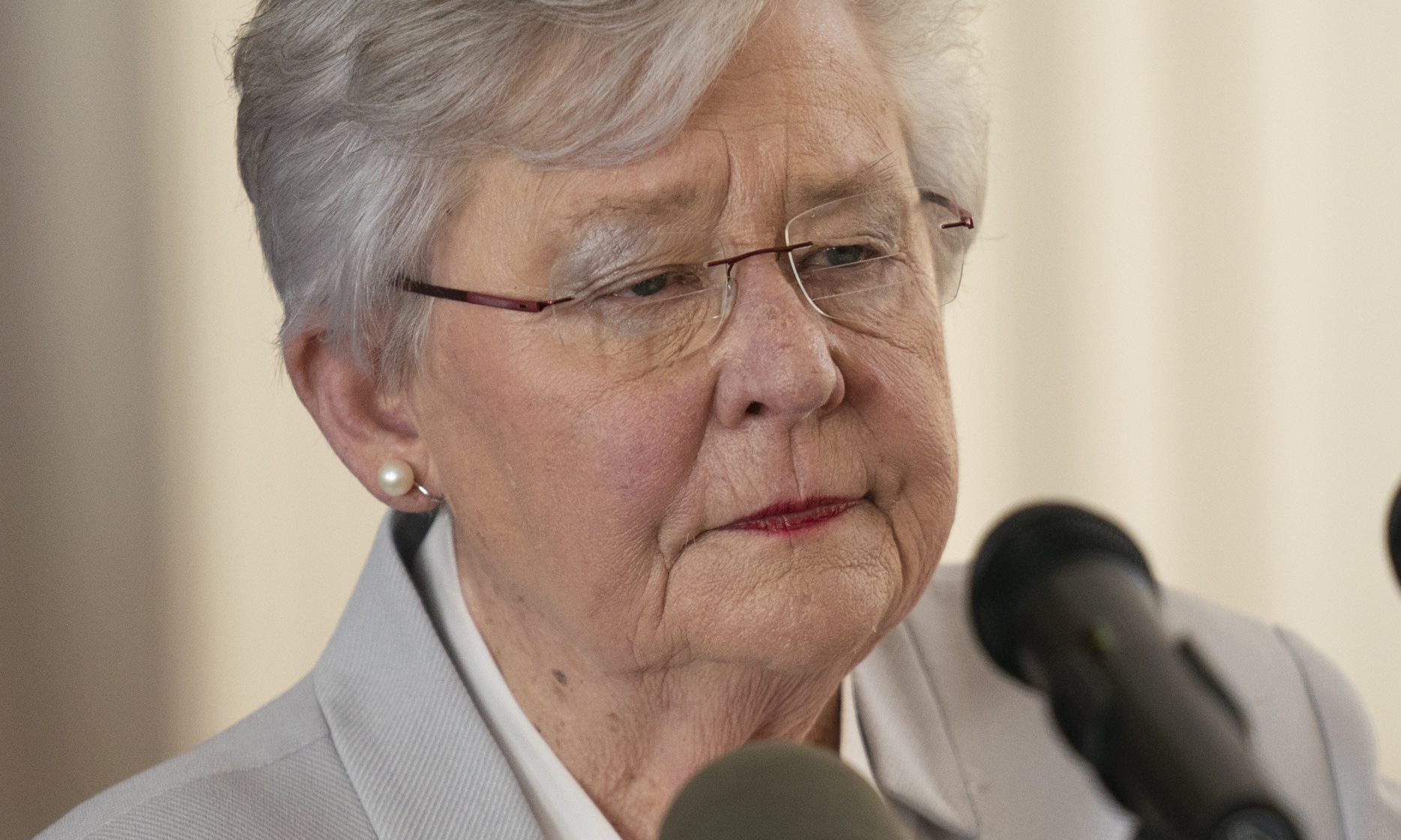 I understand how Charlie Brown must have felt. 
The disappointment and surprise when Lucy moved that football one more time. The betrayal. The embarrassment. The anger. 
I know those feelings, because far too often I've experienced them with Alabama politicians. I want so badly to believe that our elected lawmakers are good and smart people who care about the citizens of the state. That they're not money-grubbing, selfish dolts who will sell us all out for a nickel and new socks. That they will lean on science and facts when crafting policy and ignore the noise from the ignorant minority screaming the loudest. 
And so, far too often, I believe in someone who I know, deep down, is just going to let me down. Who's going to move that football at the last minute. 
On Thursday, it was Gov. Kay Ivey moving the football. 
It seems like only last month that I was writing a column praising Ivey for her sound judgment and decision-making. That's because it was last month when Ivey ignored the screaming crazies calling for a "reopening" of Alabama in the midst of a global pandemic that is, quite clearly, getting worse in this state. 
Ivey listened to real doctors. She leaned on facts. She had a cute comeback — "data over dates" — to shoot down any notion that a calendar day would carry more weight than the data showing infection and hospitalization rates. 
We had a governor making sound decisions rooted in public safety and health. She refused to budge on the matter and refused to let money outweigh the value of human life. 
It was a great time to be alive in Alabama. 
And then, Kay Ivey moved the football. 
A week ago, after telling people that it would be data that determined when Alabama reopens, and that she would follow the White House guidelines for reopening, she did neither. Instead, she did exactly what she said she wouldn't do — used a date to determine that it was time to lift restrictions. 
The lockdown had gone on too long, Ivey said, and it was time to lift it. 
She did so as positive cases were on the rise. And with absolutely no plan for comprehensive testing and tracing — the one thing that Ivey and all medical experts said we HAD to have before we could safely lift restrictions. 
Then, on Thursday, Ivey was back again to lift more restrictions — the day after the mayor of Montgomery told the world that his town and the surrounding three counties are out of ICU beds because of a massive outbreak of new cases. Hospitals in Montgomery are now transporting ICU patients to Birmingham. 
Still, there went Ivey, lifting restrictions to allow strip clubs and concert venues and casinos to reopen. Just in time for the Memorial Day weekend rush — a coincidence, no doubt. 
The reason for all of this is easy to understand. 
There is no plan to save people. 
The testing and tracing we were supposed to have — that would have allowed us to more safely reopen and go about our lives while the carriers of the virus and those exposed to those people are sequestered — have never materialized. And it is painfully obvious at this point that we will never have it. 
In addition, there is no true guidance from the White House, and what little has come from there, we've mostly ignored. We're supposed to have at least seven straight days of reduced positive cases. We don't have one day. 
There's also the Idiot Factor — the groups of crazy people screaming about tyranny and government overreach because they have to put on a mask to shop at Publix. These are the same people who think strapping a bulletproof backpack on their kids to go to school instead of expanding background checks is simply the price of freedom. 
Add it all up, and it's pretty easy to see what Ivey did: Tossed up her hands and said to hell with it, y'all be careful out there. 
And that's disappointing. Because I believe the majority of Alabamians — and there are polls to back this up — were grateful for her measured approach and data-driven decisions. And I think most understand that there are ways to both reopen the economy and still keep in place restrictions that both limit the spread of the virus and impress upon people the danger it still poses. 
But we're not doing that. Not anymore. 
Instead, we're back to taking the easy way, back to catering to big business and rightwing crazies, back to ignoring science and data. 
The football was moved again.
Print this piece