A game changer: Birmingham Race Course adds pari-mutuel machines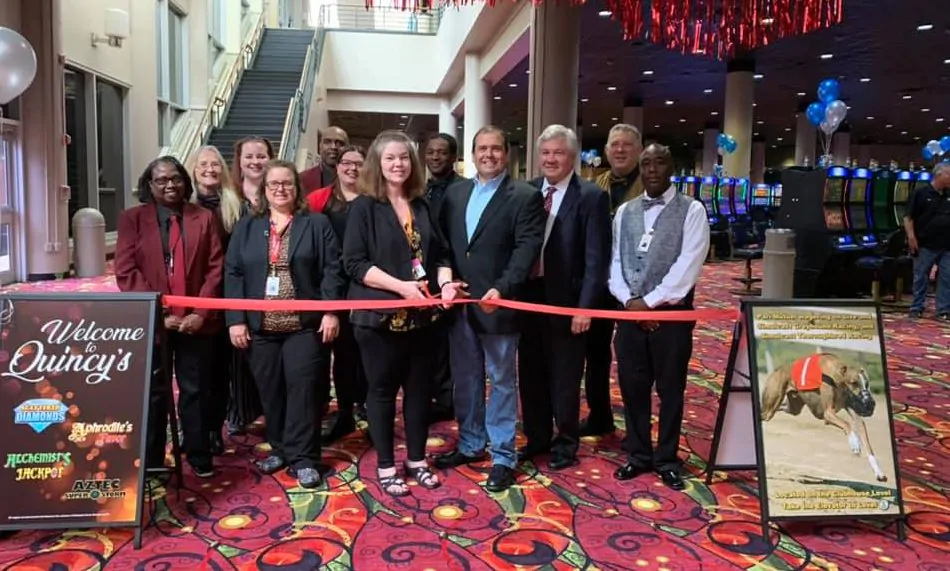 There's a new game in Birmingham. 
Actually, there are 300-plus new games in Birmingham, at the Birmingham Race Course. 
On Tuesday morning, track officials opened a new gaming room containing machines that allow players to place bets on horse races that occurred sometime in the past. 
The machines, are actually an extension of pari-mutuel wagering known as historical pari-mutuel wagering, which is legal at the race track. And these specific machines, to avoid the gambling raids and bingo wars that have plagued the state, enjoy the blessings of law enforcement. 
Birmingham Race Course officials said they have four attorney general opinions approving the games, including one from Bill Pryor and the current attorney general. 
"We wanted to make sure that everything was legal and no one had any questions," said track president Lewis Benefield. "We talked to everyone who could possibly have an interest in what we're doing and explained the games and what's going on here."
The games, which have been approved at race tracks around the country, are very much the electronic version of gambling on horse races. 
Players will deposit money and then choose their horses from a list, or they can press a button and have the machine choose the top three predicted finishers. If the player wishes, he or she can call up statistical information on the horses participating and make selections based on that information — just as someone would at an actual horse race. Or they can simply hit the button and let the machine do the work. 
Once the button is hit to start the game, an actual horse race is used to provide the winners. Prior to the game play, the players can't see the name of the track where the race was held or see any of the names of the horses, but once the game is complete, players can hit a button and see the full info. They can even watch a video of the full race. 
Unlike slot machines, the games are linked and there is no "lucky machine." 
The games have proven to be incredibly popular at other race tracks. In Virginia, at Colonial Downs Race Course, which installed virtually identical games earlier this year, officials predicted that more than $200 million in state tax revenue would be generated annually by the games by 2023. 
No immediate projections were available for the Birmingham Race Course machines, but officials there said they expect that under the current pari-mutuel tax laws that Alabama will end up earning more from the games than the track does. 
The track has paid out more than $100 million in taxes since it started doing business in 1987 and provided more than $55 million to local education causes. Those numbers are expected to increase significantly with the addition of the pari-mutuel machines.
Governor announces auto supplier IAC plans Alabama expansion
IAC is committing $34.3 million in new capital investment to expand its new manufacturing facility located in Tuscaloosa County.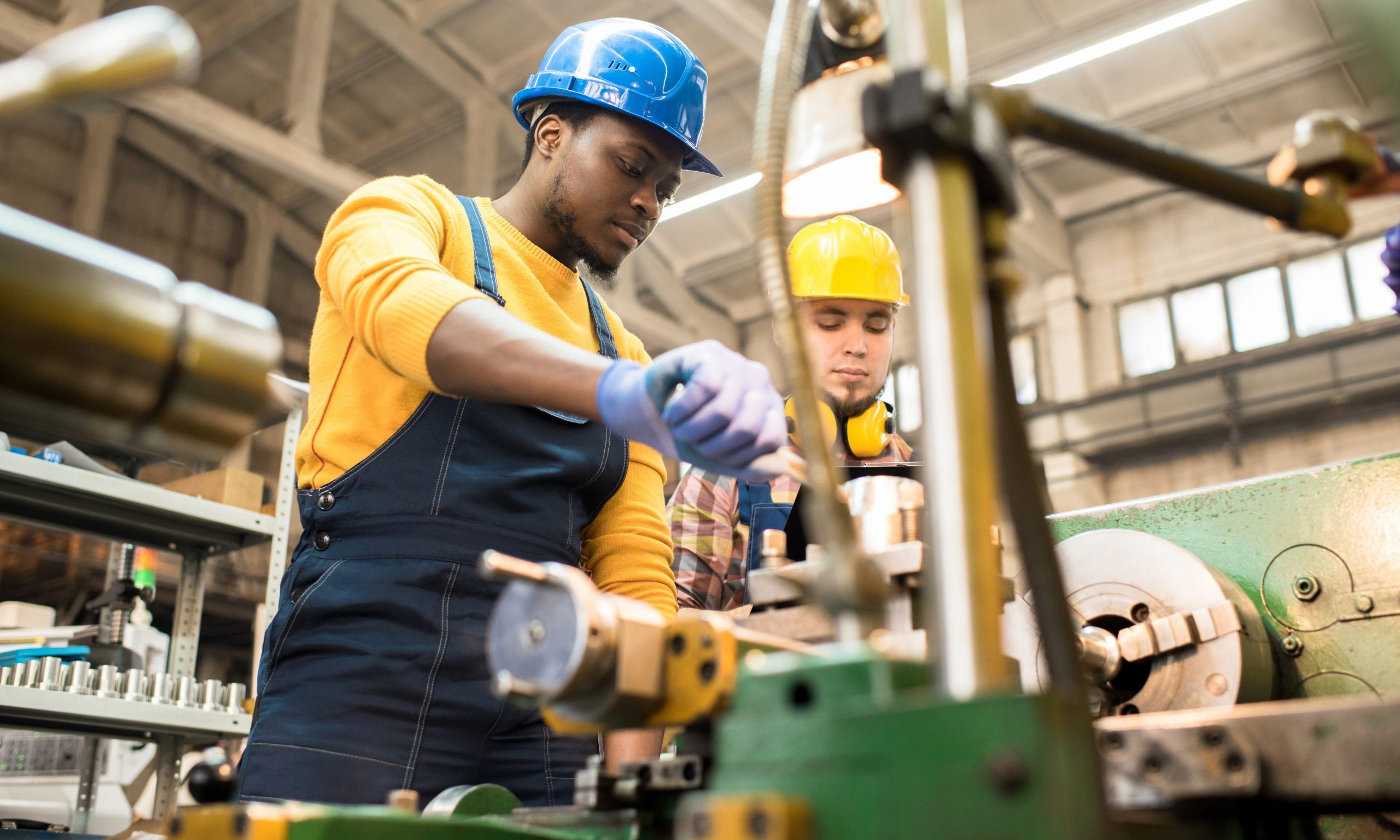 Gov. Kay Ivey announced Monday that International Automotive Components Group North America Inc. plans to invest over $55.9 million in expansion projects that will create 182 jobs at two Alabama facilities.
"International Automotive Components is a leading global auto supplier, and I am pleased that this world-class company is growing significantly in Alabama and creating good jobs in Cottondale and Anniston," Ivey said. "IAC's growth plans show that Alabama's dynamic auto industry continues to expand despite today's challenging environment."
Nick Skwiat is the executive vice president and president of IAC North America.
"Alabama was the logical choice due to its skilled workforce and proximity to the customer," Skwiat said. "We are excited to see the continued growth of the automotive industry in Alabama and we plan to grow right along with it. We thank the Governor and Secretary Canfield for their leadership in this sector."
IAC is committing $34.3 million in new capital investment to expand its new manufacturing facility located in Tuscaloosa County. This facility will produce door panels and overhead systems for original equipment manufacturers. That project will create 119 jobs at the production site in Cottondale.
IAC also plans to invest $21.6 million at its manufacturing facility located in the former Fort McClellan in Anniston. That East Alabama project will create another 63 jobs.
This project builds on a milestone 2014 expansion that doubled the size of the Calhoun County facility. There IAC manufactures automotive interior components and systems. Key components produced at the Anniston plant include door panels, trim systems and instrument panels for original equipment manufacturers.
IAC Group is a leading global supplier of innovative and sustainable instrument panels, consoles, door panels, overhead systems, bumper fascias and exterior ornamentation for original equipment manufacturers.
IAC is headquartered in Luxembourg and has more than 18,000 employees at 67 locations in 17 countries. The company operates manufacturing facilities in eight U.S. states.
"With operations around the globe, IAC is the kind of high-performance company that we want in Alabama's auto supply chain to help fuel sustainable growth," said Alabama Commerce Secretary Greg Canfield. "We look forward to working with IAC and facilitating its future growth in this strategic industrial sector."
Danielle Winningham is the executive director of the Tuscaloosa County Industrial Development Authority.
"International Automotive Components is a valued part of Tuscaloosa County's automotive sector," Winningham said. "We are grateful for IAC's investment in our community and the career opportunities available to our area workforce as a result of their investment."
"The City of Anniston is excited that IAC has made the decision to expand here. I have enjoyed working with the leadership at IAC, the Calhoun County EDC, and the state of Alabama to get this project finalized," said Anniston Mayor Jack Draper. "This is even further evidence that Anniston is indeed open for business."
Only Michigan has more automobile manufacturing jobs than the state of Alabama. Honda, Mercedes, Hyundai, Polaris, Toyota and soon Mazda all have major automobile assembly plants in the state of Alabama.