Counties to improve safety of 1,013 road miles, 20 bridges with Rebuild Alabama 2020 funds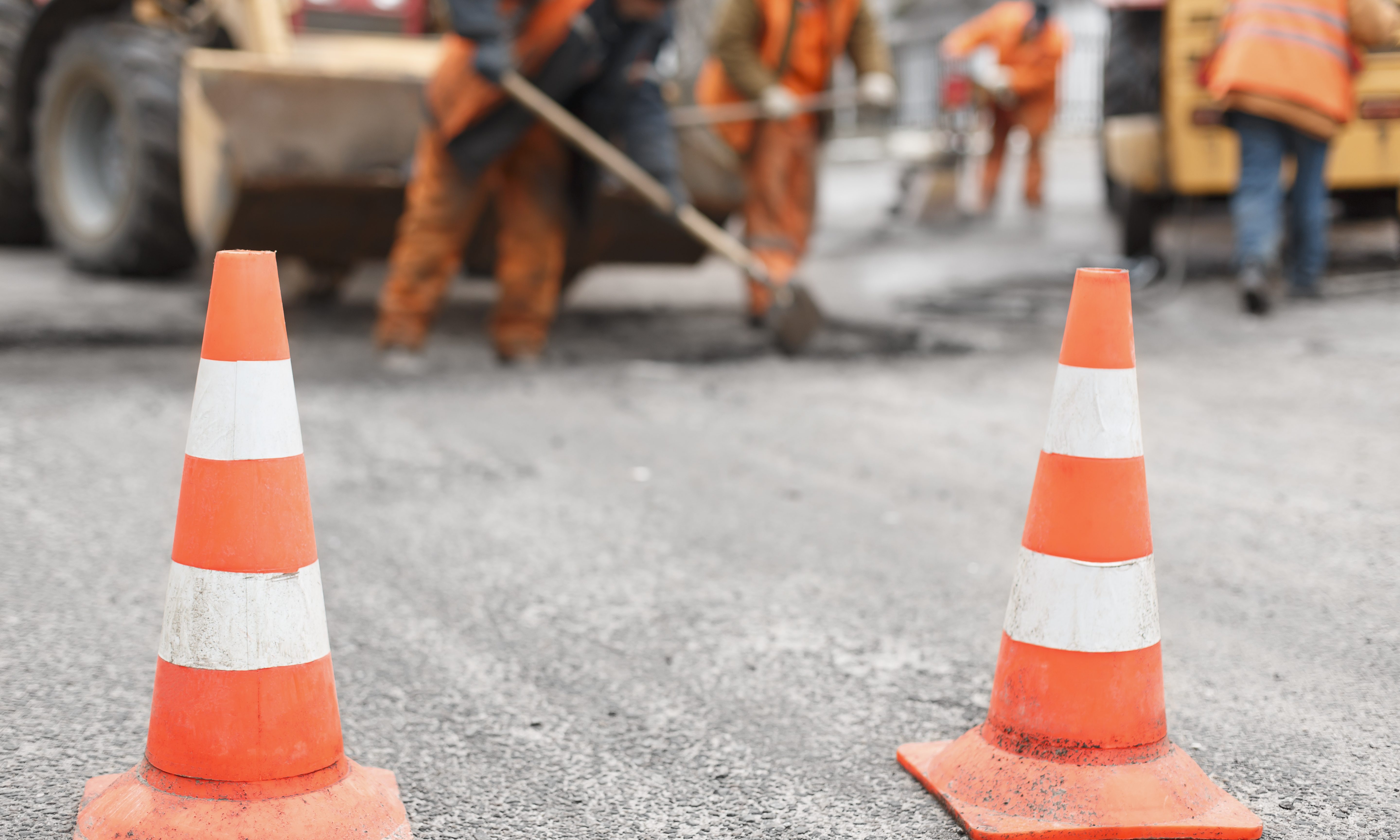 New data released by the Association of County Commissions of Alabama shows that more than a 1,000 miles of road will be improved next year with the proceeds of the new gasoline and diesel fuel taxes.
A look at the 2019-2020 work plans adopted statewide, counties are scheduled to improve 1,013 miles of crumbling county roads and to perform long-overdue maintenance on 20 failing county bridges. Based on these figures, the Rebuild Alabama Act is set to increase county road and bridge work by nearly 140 percent and 60 percent, respectively, in the next 12 months.
"Clearly, the Rebuild Alabama Act is making an immediate impact on Alabama's transportation system," said Sonny Brasfield, Executive Director of ACCA, which has collected and analyzed the county plans. "County engineers and elected officials have been busy laying the ground work, and now, it's almost time for the public to see the evidence in their local communities."
Brasfield explained that the first proceeds of phase one of the implementation of gasoline and diesel fuel tax increases will be distributed to counties in late December. He predicted the bids for the first projects will be received in December and work will begin in most counties in the spring.
"The replacement of asphalt is weather-dependent, so we don't expect work to begin on the first day that funds are received, but counties will be ready as soon as things warm up next spring," Brasfield said.
He pointed out that some construction activity, such as right-of-way improvement and bridge construction, may begin before the resurfacing of county roads.
According to ACCA, the road improvements would be equivalent to a 15 hour drive from Montgomery to New York City, which would be approximately 1,000 road miles.
Brasfield said the Montgomery-to-New York City improvement schedule is "not a one-time construction but should be the new standard in Ala. county government."
Calling Rebuild Alabama funding a "game-changer" for county infrastructure, Brasfield said he expects 2020-2021 plans to replicate this year's impressive schedule.
Copies of all 67 county plans, as well as bid announcements later in the year, can be found on the ACCA's website, www.alabamacounties.org.
Established with strict requirements for transparency and accountability of fuel tax dollars, the Rebuild Alabama Act will provide county road maintenance budgets their first increase in nearly 30 years and help point counties back in the right direction toward a recommended 15-year road resurfacing cycle and 50-year bridge replacement cycle.
According to an ACCA infrastructure report released earlier this year — prior to anticipated Rebuild Alabama funds — county governments had reached a 114-year road resurfacing cycle and only had the funding to resurface 738 county road miles in 2020. Additionally, counties have 3,915 bridges over the age of 50 and in need of replacement and, in 2020, we're going to be able to replace less than 34.
County governments are responsible for maintaining 62 percent (60,487) of Alabama's centerline road miles and more than 54 percent (8,661) of our state's bridges.
The Association of County Commissions of Alabama is a statewide organization speaking for all 67 counties with ONE voice. It promotes improved county government services in Alabama, offers educational programs for county officials and their staff members, administers insurance programs for county governments and employees, offers legal advice, and represents the interests of county government before state and federal organizations and agencies.
Brooks to vote no on Democratic infrastructure bill
Congressman Mo Brooks, R-Alabama, said he will vote no this week on a Democratic infrastructure bill in the House, which he said was "socialism" cloaked in an infrastructure bill.
"Nancy Pelosi & her Socialist comrades are hellbent on destroying America," Brooks claimed. "They won't stop spending until America is bankrupt. They covet economic disaster so they can rebuild a Socialist America under the guise of providing economic relief. In this instance, Socialism comes cloaked as an infrastructure bill."
Brooks cited as examples of excessive spending $29.3 billion in grants and subsidies to Amtrak's intercity passenger rail service, $500 million a year to pay ports to replace their cargo handling equipment, hundreds of billions for public housing and "shifting funding from roads, streets, bridges and highways badly needed by red states like Alabama to subsidies of blue state inner-city mass transit programs."
HR2, the Invest in America Act, is sponsored by Congressman Peter DeFazio of Oregon.
"The Socialists' latest attempt to bankrupt America is a 2,300+ page bill, drafted behind closed doors by a select few, introduced just last week, that increases America's debt and deficits by $1.5 trillion!" Brooks claimed. "That's $1.5 trillion America doesn't have, has to borrow to get, and cannot afford to pay back. America's national debt blew through $23 trillion in November, $24 trillion in April, $25 trillion in May, and $26 trillion in June."
"In April, the Congressional Budget Office ("CBO") estimated a fiscal year 2020 $3.7 trillion deficit — without including this $1.5 trillion monstrosity," Brooks said. "Both the CBO and America's Comptroller General Gene Dodaro regularly describe America's financial state as 'unsustainable,' accounting language for insolvency and bankruptcy."
"Incredible as it may seem, even without this $1.5 trillion monstrosity, the federal government is on a course to spend roughly $50,000 per American household this year!" Brooks said. "Of course, that spending must first be taken from taxpayers in the form of higher taxes or greater debt. History proves you can't spend and borrow your way to prosperity. America is no exception."
"Socialist Democrats call HR2 an infrastructure bill," Brooks said. "The fact is, the bill contains more that would impede infrastructure projects than spur them. The bill is chock-full of new top-down, one size fits all Washington mandates and bureaucratic hurdles."
Both President Donald Trump and congressional Democrats have been urging Congress to pass an infrastructure bill, but the two sides have been unable to agree on just what should be in the infrastructure bill. Republicans like Brooks have expressed concerns over growing the national debt on an infrastructure building spree paid for with growing budget deficits.
Brooks is serving in his fifth term representing Alabama's 5th Congressional District.