State auditor: Ethics commission earns perfect audit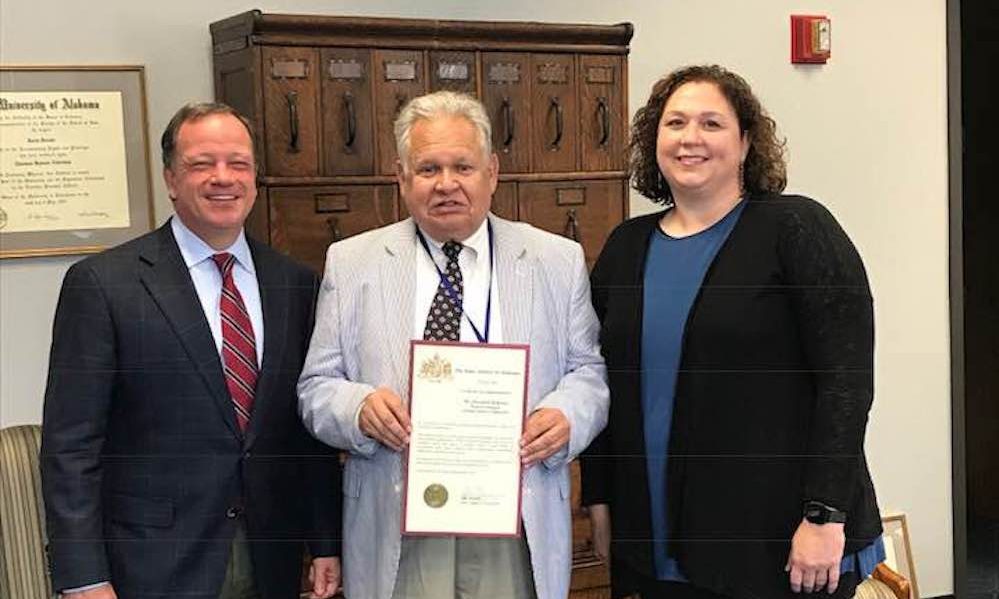 Monday, the Alabama Ethics Commission earned a perfect audit for the past two years. State Auditor Jim Zeigler released the audit finding Monday and awarded a certificate of perfect audit to the agency.
Zeigler said that the Ethics Commission is responsible for 97 items of state property costing taxpayers $400,455.42. All was present and accounted for.
The State Auditor is required to inventory property items of the 176 state agencies. He has jurisdiction over items worth $500 or greater as well as all weapons and sensitive items such as laptops and external hard drives regardless of cost.
Zeigler's staff inventories 230,744 items of state property worth $1,093,731,277.14.
Zeigler says his office is current on all audits despite suffering budget cuts of 28.5 percent in the final two Bentley administration budgets. The auditor's staff was cut from 11 to 5 ½ employees.
"We are getting the job done but just by the skin of our teeth," Zeigler said. "If one more of our high mileage cars breaks down or one more printer quits, we have had it."
The Auditor's staff was forced out of their long-time offices in the Alabama State House last year and the parking spots assigned to the Auditor and his staff and his own space were taken earlier this year without explanation.
The Auditor is a position created by the Alabama Constitution of 1901. The Auditor's auditing powers were taken away in a power grab in 1939 and the legislator inexplicably reserved that power for themselves. Audits are conducted by the Examiner of Public Accounts. The Auditor is assigned the role of conducting property inventories.
Jim Zeigleer was elected Auditor in 2014 and re-elected in 2018 after service on the Alabama Public Service Commission decades earlier. Zeigler is a longtime attorney and a former University of Alabama SGA President. He played a key role in the investigation and eventual forced resignation of Gov. Robert Bentley (R).
Governor declares state of emergency ahead of Tropical Storm Zeta
Zeta is currently a tropical storm over the Gulf of Mexico, but it is predicted to make landfall as a category one hurricane.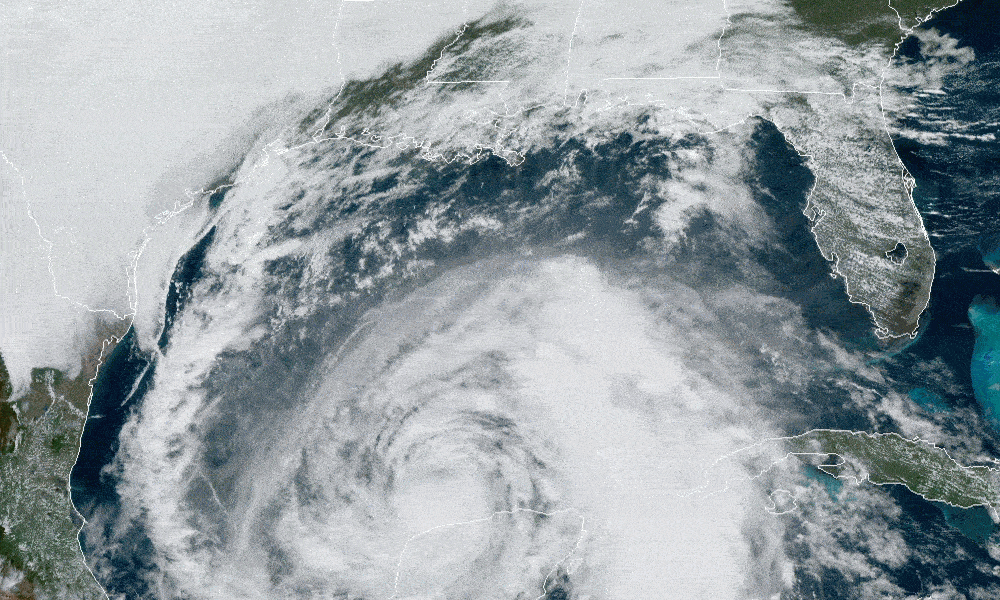 Alabama Gov. Kay Ivey on Tuesday issued a state of emergency as Tropical Storm Zeta approaches the Gulf Coast.
"Ahead of Tropical Storm Zeta's anticipated landfall Wednesday evening as a Category 1 hurricane, I am issuing a state of emergency effective today at 4:00 p.m.," Ivey said. "While this storm is not expected to have an impact as large as storms we've seen move through the Gulf earlier this year, we want to be in the best place possible to respond to anticipated rain, storm surge and mass power outage. I encourage everyone to remain weather aware and tuned in to their trusted news source as this storm could shift direction or change intensity. We continue to track the path of this storm and will stay in touch with the people of Alabama with any updates."
Zeta is currently a tropical storm over the Gulf of Mexico, but it is predicted to make landfall as a category one hurricane. The National Hurricane Center is predicting Zeta to make landfall in Mississippi on Wednesday and then proceed toward Alabama, but these storms can and do move.
A more easterly track could prove devastating to the Alabama Gulf Coast as was the case with Hurricane Sally, which shifted course in September, hitting Alabama, though Zeta is expected to be weaker than Sally at landfall.
The storm surge from the Mississippi-Alabama border to Dauphin Island is forecast to be 5 to 8 feet. Mobile Bay to the Alabama-Florida border is expected to have 3 to 5 feet of storm surge and from the border to Navarre, Florida, could experience 2 to 4 feet of storm surge.
Hurricane force winds are a possibility with this storm. Tropical force winds are expected to be an issue for Southern Mississippi and Alabama well inland. There is expected to be heavy rainfall across the state Wednesday night into Thursday morning.
The Baldwin County Emergency Management Agency announced that sandbags are available inside the county commission office at Robertsdale Central Annex (22251 Palmer Street) until 4:30 p.m. Tuesday and from 8 a.m. until 4:30 p.m. Wednesday or while they last.
Bring any help and shovels you will need. There is a limit of just 25 bags per person. Alabama's coastal counties are currently under a Tropical Storm Warning, a Storm Surge Warning for Mobile County and a High Rip Current and High Surf Warning.
Congressman Bradley Byrne said, "I just finished up briefings from Alabama EMA, FEMA, and the National Hurricane Center regarding #Zeta. We should not take this storm lightly and should start making preparations right away. After sundown Wednesday, I'd encourage everyone in Southwest Alabama to stay home and off the roads until sunrise Thursday. This storm will have impacts as far north as Montgomery, so those in Washington, Clarke, and Monroe counties will see tropical storm force winds and heavy rain. I'd encourage everyone to charge their phones and other necessary electronics. If you have an emergency during the storm, call 911 and do not try to drive."
Coastal Alabama is still in the process of recovering from Hurricane Sally which hit the state on Sept. 15.