Rogers, Byrne, and Brooks support the White House response to the impeachment inquiry
Wednesday, the White House sent a letter to House Democrat Leadership stating that the Trump Administration would not cooperate with the Democrats' impeachment inquiry. Alabama Republican Congressmen Mike Rogers, Bradley Byrne, and Mo Brooks issued the statements supporting the White House counsel's letter to House Democrats on what both Byrne and Rogers called a "sham impeachment."
"President Trump is absolutely right to not participate in Nancy Pelosi's sham impeachment inquiry," Rep. Rogers said. "The Democrat's ongoing antics are nothing more than their continued attempt to undo the 2016 election and take down the president that the American people elected fair and square."
"With each unprecedented action, it becomes clearer that Nancy Pelosi, Adam Schiff, and their cohorts have been scheming since Day 1 to impeach President Trump by lying to the American people, violating the Constitution, and using whatever deceitful and nefarious means they can muster," Rep. Byrne wrote. "By rejecting House rules and precedents to ensure fairness and transparency, Democrats are pulling away the veil from their long-held but long-denied intent to overturn the results of the previous election at all costs.
"Socialists Democrats support an impeachment double standard!" Rep. Brooks wrote. "They claim President Trump should be impeached and removed from office while totally disregarding the 14th Amendment equal protection rights that guarantee all citizens equal protection under the law."
"House Democrats refuse to vote on the impeachment inquiry on the House Floor and will not share information with Republicans," Rogers added. "Even more, Chairman Adam Schiff sat before his committee recently and made up his own version of the telephone conversation between President Trump and Ukrainian President Zelensky.'
"Democrats' impeachment push is not about oversight or transparency but is a viciously partisan coup against our very system of free elections," Byrne said. "Their hypocrisy and neglect for the law reinforces the illegitimacy of this farce impeachment inquiry. Democrats should brace for a fight, because the American people will not stand for this attack and neither will I."
"Socialist Democrats accuse President Trump of violating the Federal Election Code, which carries a penalty range from administrative fines to 5 years in jail," Brooks added. "This is half the severity (a maximum 10 year jail term) of the felony perjury and felony obstruction of justice charges Bill Clinton confessed to and was acquitted of in 1998 by the U.S. Senate. Also bear in mind that Barack Obama's campaign also violated the Federal Election Code, was fined $375,000, yet was never subject to impeachment. Clearly, Socialist Democrats ignore both history and the Constitution as they pursue their purely partisan witch-hunt."
"House Democrats have no respect for the rule of law, fairness or House procedure," Rogers stated. "Most of all, House Democrats have no respect for the American people for threatening to put our Nation through this bogus impeachment stunt. I will continue to proudly stand with President Trump against these politically motivated attacks from the radical left."
"By refusing to hold a vote outlining the impeachment proceedings and blocking minority participation, Democrats have denied President Trump his basic constitutional rights and the procedural protections extended by both parties to President Nixon and President Clinton" Byrne concluded.
Brooks, Rogers, and Byrne were all three career attorneys; before their election to the U.S. Congress.
"I write on behalf of President Donald J. Trump in response to your numerous, legally unsupported demands made as part of what you have labeled-contrary to the Constitution of the United States and all past bipartisan precedent-as an "impeachment inquiry," White House Counsel Pat A Cipollone wrote. "As you know, you have designed and implemented your inquiry in a manner that violates fundamental fairness and constitutionally mandated due process."
"For example, you have denied the President the right to cross-examine witnesses, to call witnesses, to receive transcripts of testimony, to have access to evidence, to have counsel present, and many other basic rights guaranteed to all Americans," the White House Counsel continued. "You have conducted your proceedings in secret. You have violated civil liberties and the separation of powers by threatening Executive Branch officials, claiming that you will seek to punish those who exercise fundamental constitutional rights and prerogatives. All of this violates the Constitution, the rule of law, and eve1y past precedent. Never before in our history has the House of Representatives-under the control of either political party-taken the American people down the dangerous path you seem determined to pursue. Put simply, you seek to overturn the results of the 2016 election and deprive the American people of the President they have freely chosen. Many Democrats now apparently view impeachment not only as a means to undo the democratic results of the last election, but as a strategy to influence the next election, which is barely more than a year away. As one member of Congress explained, he is "concerned that if we don't impeach the President, he will get reelected. Your highly partisan and unconstitutional effort threatens grave and lasting damage to our democratic institutions, to our system of free elections, and to the American people."
The refusal by the White House to fully cooperate with the impeachment inquiry could be potentially added as grounds for impeachment according to some sources.
The impeachment proceedings are expected to drag on for weeks.
U.S. Supreme Court rules Alabama can ban curbside voting
"The District Court's modest injunction is a reasonable accommodation, given the short time before the election," the three dissenting justices wrote.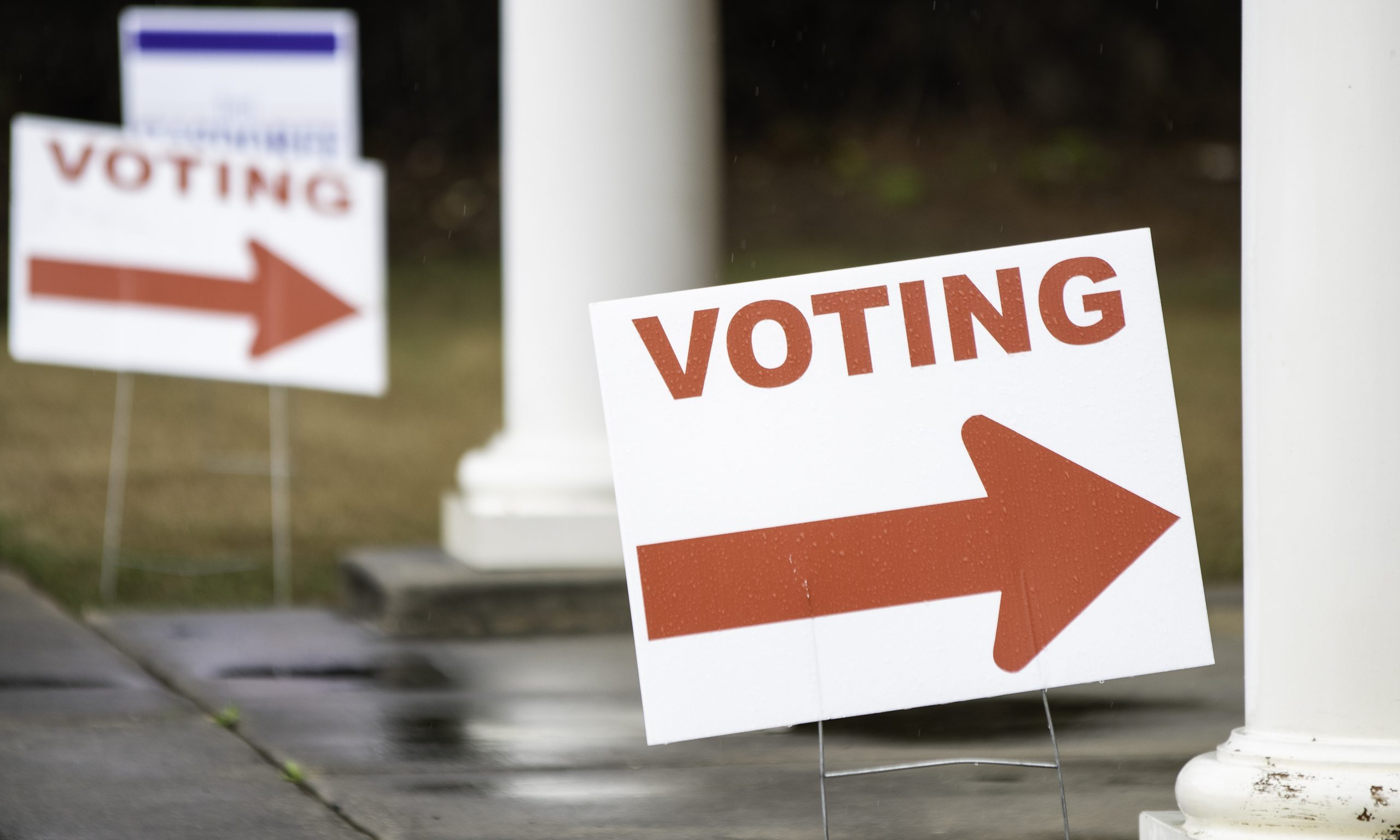 The Supreme Court, in a 5-3 decision, allowed Alabama Secretary of State John Merrill to ban curbside voting, staying a district court injunction that had allowed some counties to offer curbside voting in the Nov. 3 election amid the COVID-19 pandemic.
The Supreme Court's majority in its order declined to write an opinion, but Justices Stephen Breyer, Elena Kagan and Sonya Sotomayor's five-page dissent is included.

The lawsuit — filed by the NAACP Legal Defense and Educational Fund, Southern Poverty Law Center, American Civil Liberties Union, ACLU of Alabama and Alabama Disabilities Advocacy Program — was brought on behalf of several older Alabamians with underlying medical conditions.
"The District Court's modest injunction is a reasonable accommodation, given the short time before the election," the three dissenting justices wrote. 
Sotomayor, who wrote the dissent, closed using the words of one of the plaintiffs in the case. 
"Plaintiff Howard Porter Jr., a Black man in his seventies with asthma and Parkinson's disease, told the District Court, '[So] many of my [ancestors] even died to vote. And while I don't mind dying to vote, I think we're past that – We're past that time,'" Sotomayor wrote. 
Alabama Secretary of State John Merrill on Wednesday applauded the Supreme Court's decision. 
"I am proud to report the U.S. Supreme Court has now blocked a lower court's order allowing the fraudulent practice of curbside voting in the State of Alabama," Merrill said in a statement. "During the COVID-19 pandemic, we have worked diligently with local election officials in all 67 counties to offer safe and secure voting methods – including through the in-person and mail-in processes. I am glad the Supreme Court has recognized our actions to expand absentee voting, while also maintaining the safeguards put into place by the state Legislature."
"The fact that we have already shattered voter participation records with the election still being 13 days away is proof that our current voting options are easy, efficient, and accessible for all of Alabama's voters," Merrill continued. "Tonight's ruling in favor of election integrity and security is once again a win for the people of Alabama."
Sherrilyn Ifill, president and director-counsel of the NAACP Legal Defense and Education Fund, expressed frustration after the ruling in a tweet.
"Another devastating loss for voters and a blow for our team fighting to ensure safe voting for Black and disabled voters in Alabama. With no explanation, the SCOTUS allows Alabama to continue making it as hard as possible for COVID-vulnerable voters," Ifill wrote.
Curbside voting is not explicitly banned by state law in Alabama, but Merrill has argued that because the practice is not addressed in the law, he believes it to be illegal. 
A panel of federal appeals court judges on Oct. 13 reversed parts of U.S. District Judge Abdul Kallon's Sept. 30 order ruling regarding absentee voting in the upcoming Nov. 3 elections, but the judges let the previous ruling allowing curbside voting to stand. 
In his Sept. 30 ruling, Kallon wrote that "the plaintiffs have proved that their fears are justified" and the voting provisions challenged in the lawsuit "unduly burden the fundamental Constitutional rights of Alabama's most vulnerable voters and violate federal laws designed to protect America's most marginalized citizens."
Caren Short, SPLC's senior staff attorney, in a statement said the Supreme Court's decision has curtailed the voting rights of vulnerable Alabamians.
"Once again, the Supreme Court's 'shadow docket' – where orders are issued without written explanation – has curtailed the voting rights of vulnerable citizens amidst a once-in-a-century public health crisis. After a two-week trial, a federal judge allowed counties in Alabama to implement curbside voting so that high-risk voters could avoid crowded polling locations," Short said. "Tonight's order prevents Alabama counties from even making that decision for themselves. Already common in states across the South and the country before 2020, curbside voting is a practice now encouraged by the Centers for Disease Control and Prevention (CDC). It should be a no-brainer to implement everywhere during a pandemic; the Alabama Secretary of State unfortunately disagrees, as does the Supreme Court of the United States."