Arnold Mooney launches first TV ad in Senate race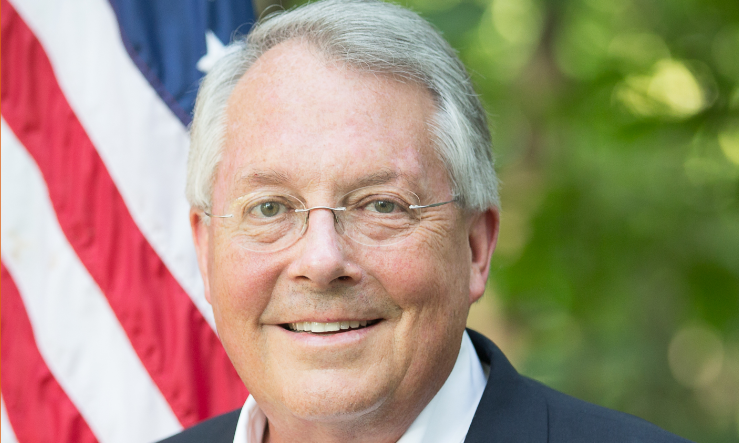 State Representative Arnold Mooney (R-Indian Springs) has never run statewide before and he has never coached football so he has a name recognition deficit compared to most of his GOP rivals for U.S. Senate. Thursday, Mooney announced his first TV ad to address that name recognition deficit.
The ad, "Follow Him" tells the story of Mooney and his wife Kelly's life of faith they've lived in Alabama.
"Jesus said there's no greater love than giving your life for others," Rep. Mooney says in the commercial. "We sure haven't been perfect, but Kelly and I have tried over 37 years, teaching our children to follow Him. My dad always said, "Son, just do the next right thing. God will take care of the rest." In Washington, I'll do the right thing. And if I didn't, rest assured, Kelly would whoop me upside the head. My name is Arnold Mooney and I approve this message."
Mooney grew up in Montgomery where he attended public schools and met his wife, Kelly, at a Bible study. He later moved to North Shelby County where he became a highly successful commercial real estate broker.
In 2014 Mooney ran for the Alabama state legislature. He was re-elected in 2018.
In Montgomery, Mooney has championed Pro-Life legislation and conservative governance including legislation to guarantee a right without being forced to join a union of professional association to work in the state Constitution. That amendment was overwhelmingly approved by Alabama voters. During the 2019 legislative session, Mooney opposed the ten cent a gallon gas tax increase despite enormous pressure from Montgomery lobbyists, the Governor, and the House leadership. Mooney also supported passage of the nation's strongest abortion ban during this most recent session.
Mooney stresses his faith as a qualification for office.
"The death, burial and resurrection of Christ is the most important thing in my life and He guides my whole world view," Mooney explained. "I want Alabama Christians to know I am the candidate in this race who will stand for them, and who they can rely on."
The ad will run statewide as part of a six-figure ad buy.
Mooney officially qualified at Republican Party Headquarters in Hoover on Tuesday for the Senate seat currently held by Doug Jones (D).
Mooney joins a crowded Republican field that includes: former Chief Justice Roy Moore, businessman Stanley Adair, Secretary of State John H. Merrill, Congressman Bradley Byrne, and former Auburn head football coach Tommy Tuberville.
The Republican primary will be March 3. The winner of the Republican primary will then face Doug Jones in the November 3 general election.
Former UA president Judy Bonner endorses Jeff Sessions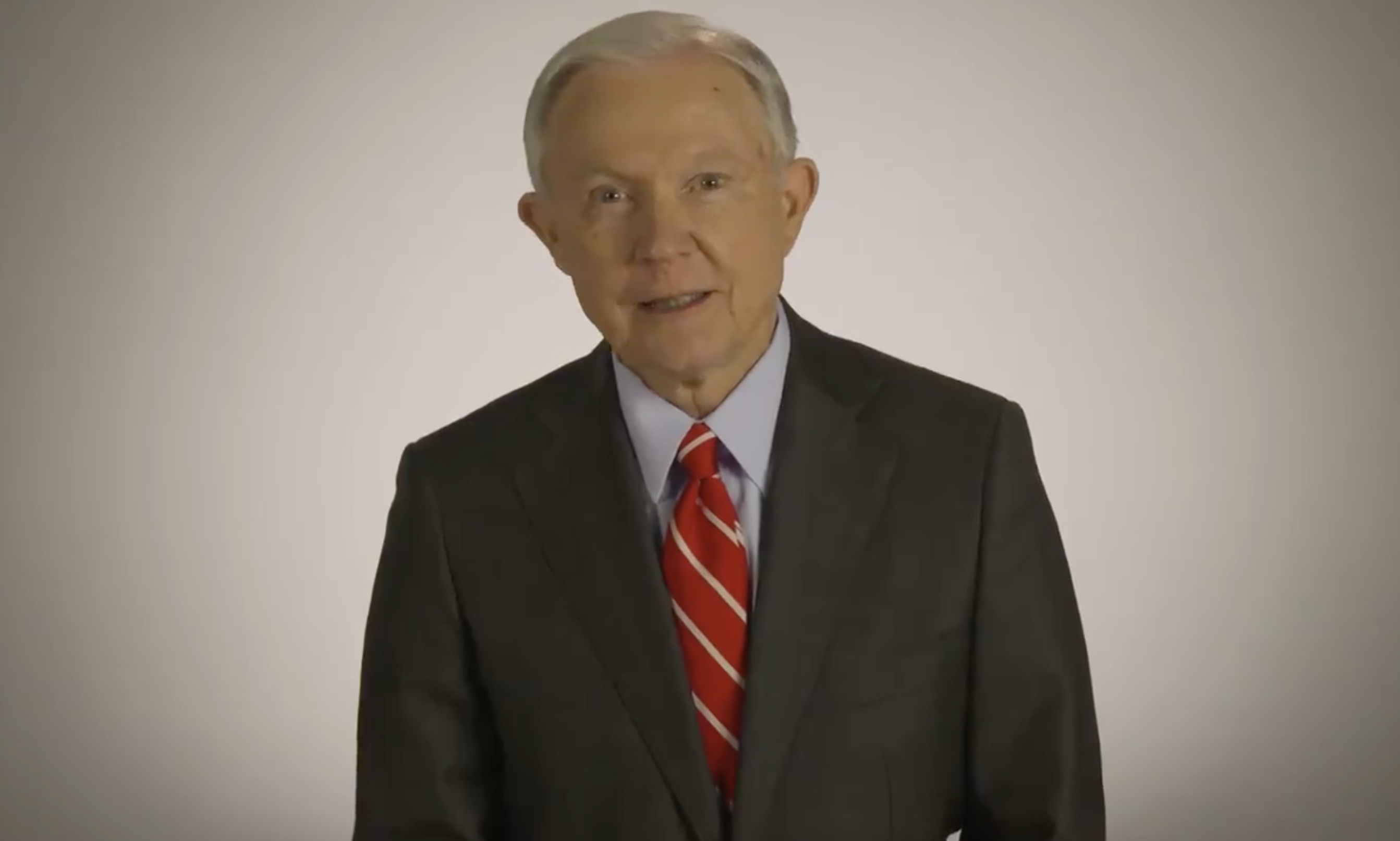 Former University of Alabama President Judy Bonner has penned a letter endorsing Jeff Sessions in the race for U.S. Senate.
"During his 20 years in the Senate, Jeff worked side-by-side with our senior senator, Richard Shelby, always fighting for Alabama values and looking after Alabamians. I'm sure Senator Shelby would agree that no finer person has ever served in the U.S. Senate than Jeff Sessions. Jeff is a man with the highest degree of integrity, character and honesty. Together, they made an impressive team for our state and can do so again," Bonner said. 
"When Hurricanes Ivan and Katrina hit Alabama in 2004 and 2005, Jeff and his wife, Mary, were literally passing water bottles out in Bayou La Batre and helping provide food and shelter to those affected throughout South Alabama. And when the Deepwater Horizon oil spill occurred in 2010, Senator Sessions, Senator Shelby and my brother, Jo, were keeping the pressure on Ken Feinberg and BP to make sure our state was compensated," Bonner said. 
"While in the Senate, Jeff visited every county – all 67 – at least once a year. Like Senator Shelby, he knows Alabama like the back of his hand. And when our people have needed their senator to help them cut through the bureaucracy at the VA, Social Security or one of the many other federal agencies, Senator Sessions and his team were always there for us. He knows how to represent Alabama in Washington – and serve all of us – because he has been a servant leader his entire life," Bonner wrote.
Bonner pointed to Sessions's ability to deliver results for Alabama immediately.
"Another important point to consider is there will come a day when Senator Shelby decides to retire. Do we want our next senior senator to have more than 20-years-experience and seniority or do we want someone who is still learning his way around the Capitol?" Bonner asked. 
Bonner concluded her letter with this note about Jeff Sessions:
"He is Alabama through and through. I hope you will consider giving him your support and trust as well. He has never let Alabama down and he never will."