Sewell: It's clear that the president has endangered national security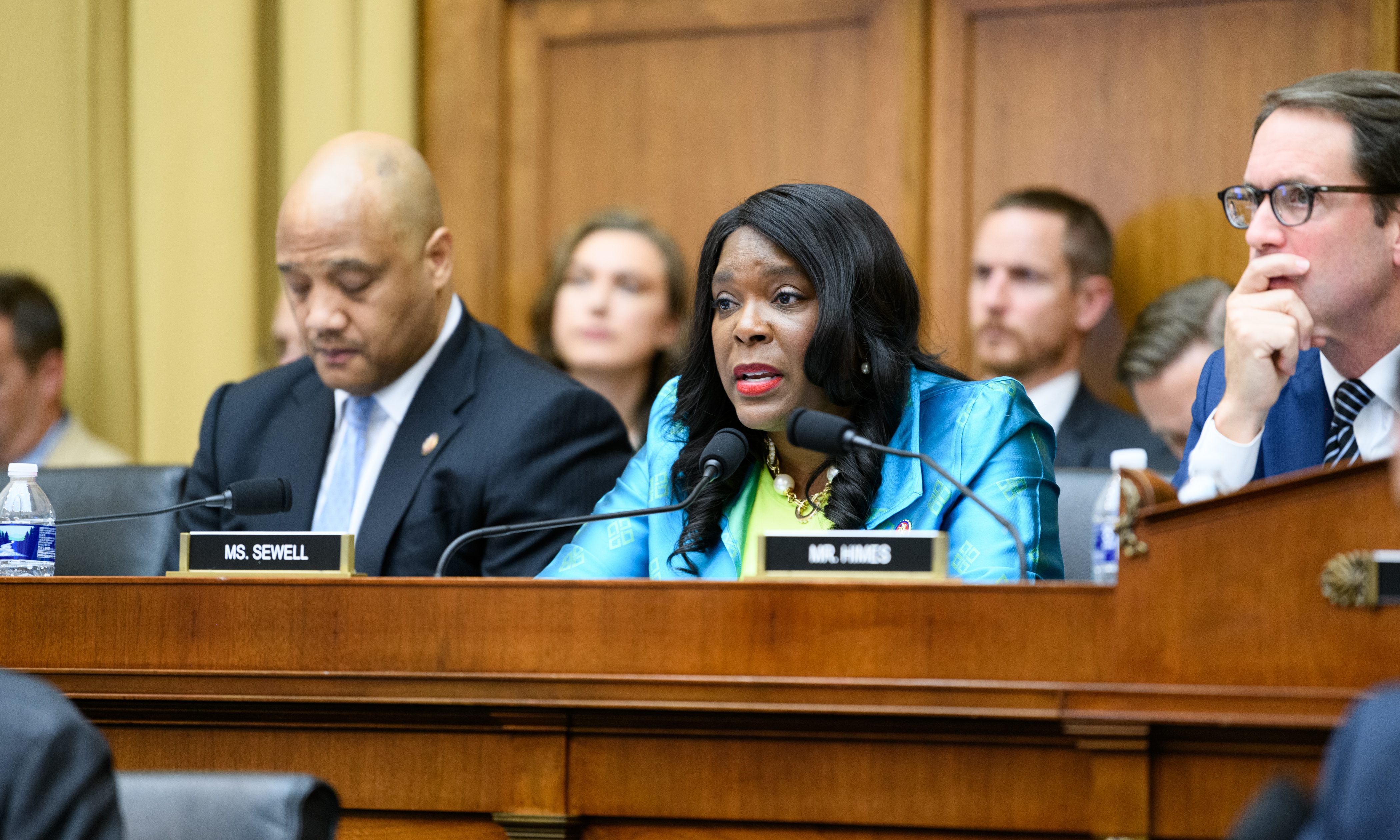 Thursday, Congresswoman Terri A. Sewell (D-Selma) published an opinion piece in the New York Times in which she defended the decision to launch and impeachment inquiry into President Donald J. Trump (R). Sewell said that the President, "Has endangered our national security and the very foundation of our democracy."
"It is clear that the president, by his own admission, has endangered our national security and the very foundation of our democracy, leaving Congress no choice but to move forward with an investigation, regardless of whether or not this inquiry is politically savvy.," Sewell said.
"Congress has a duty to the American people, to our founding fathers and to our Constitution to follow the facts of this investigation where they lead, reinvesting our faith in the system to work as it was intended."
Sewell said that the nation is once again "standing on a precipice."
"The president of the United States used the full power of his office to solicit intervention from a foreign government in securing dirt against his political rival, while millions of dollars in foreign aid hung in the balance," Sewell charged. "This is evident within the White House memo of the call and by the president's own admission."
"These corrupt and dangerous actions imperil our national security and the cornerstone of our democracy by compromising the integrity of our elections," Sewell stated. "The president did not sit behind a registration booth, forcing American citizens to guess how many jelly beans were in a jar before allowing them to register to vote, but the transgression is equally damning."
"The president's actions send a clear message to our enemies that he is willing to compromise our national interest and that of our allies for his own political and personal interest," Sewell explained. "This should alarm every American; I shudder to think of the potential national security ramifications of his communications with foreign leaders."
Sewell said that, "We do not know where this inquiry will lead or whether drafting articles of impeachment in the House will be the next appropriate course of action."
"What I do know is this: The president of the United States has endangered our national security and the strength of our democracy," Sewell stated. By his own admission, he has betrayed his oath to the American people."
Sewell was a practicing attorney prior to her election to Congress.
Democratic National Committee Chair Tom Perez released a statement on Thursday condemning the President.
"Tonight, from a rally stage in Minneapolis, Donald Trump made more false claims and empty promises to the American people," Perez wrote. "It's more obvious than ever before just how dangerous this president is to our country, our national interests, and the fate of our democracy. We simply have no choice but to act — because we cannot afford four more years of this corrupt, self-interested president."
The official White House response struck back at Congress.
"Today, on behalf of President Donald J. Trump, Pat Cipollone, Counsel to the President, sent a letter to Speaker Pelosi and Chairmen Engel, Schiff, and Cummings. The letter demonstrates that the Democrats' inquiry lacks any legitimate constitutional foundation, any pretense of fairness, and even the most elementary due process protections. Democrats are pursuing purely partisan goals, including influencing the upcoming 2020 election. In the process, they are violating civil liberties and the separation of powers, threatening Executive Branch officials with punishment simply for exercising their constitutional rights and prerogatives. All of this violates the Constitution, the rule of law, and every past precedent. For these reasons, the Executive Branch cannot be expected to, and will not participate in, this exercise of partisan political theater."
Congresswoman Terri A. Sewell is in her fifth term representing Alabama's Seventh Congressional District. She is a senior member of the House Intelligence Committee that has taken a lead role in the impeachment inquiry.
Print this piece
Alabama municipalities may be left out of $2 trillion stimulus package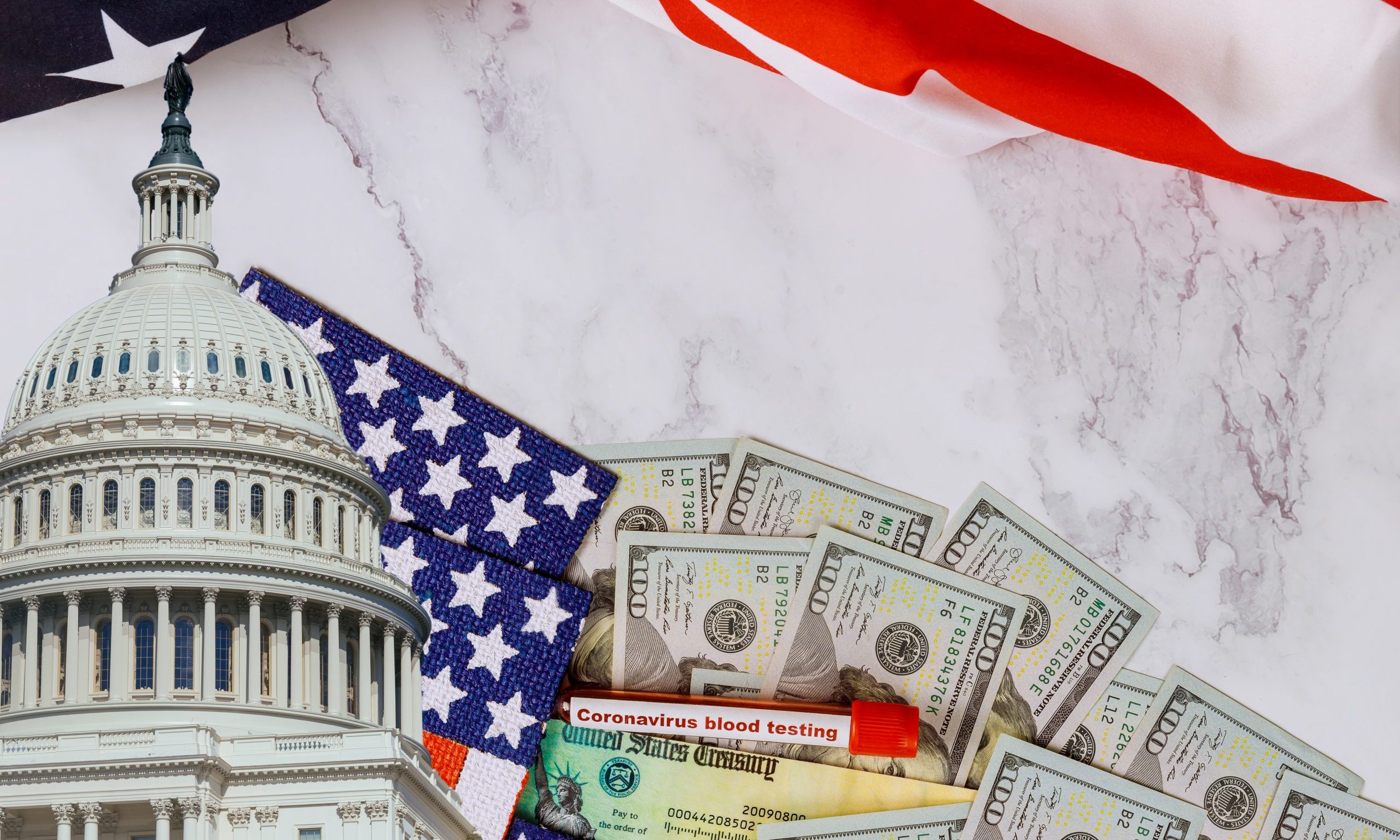 As the largest economic stimulus in American history flows to states and municipalities around the nation, stipulations in the two-trillion dollar emergency fund may leave Alabama cities out altogether.
As enacted, the third stimulus bill, the CARE Act, directs funding for states, and local governments, the catch is that the act only allocates funds for municipalities with a population of 500,000 or more.
No city in Alabama has a population of 500,000, leaving an unanswered question as to who gets what and who gets nothing?
The state has 463 municipalities spread out over 67 counties. Not one has a population nearing half a million yet each one is experiencing the negative effects of the COVID-19 pandemic.
"We are working with Treasury and the Governor's office to understand what municipalities can expect," said Greg Cochran, deputy director of the Alabama League of Municipalities.
Alabama will receive $1.9 billion from the stimulus package, as a block grant, which could be allocated in a 55-45 split, according to the League's estimation with around $1.04 billion to the state and $856 million going to local governments.
"Currently, there is little guidance on how those shared resources are to be distributed to local governments," said Cochran. "Nor is there clear directive that those resources are to be shared with local governments with less than 500,000 populations."
The National League of Cities is also seeking clarification from Treasury Department on these questions and guidelines to ensure funds are shared with local governments.
"Congress is working on a fourth stimulus bill, and we are working diligently with our Congressional delegation, NLC and other stakeholders to have all cities and towns are recognized for federal funding assistance," Cochran said.
However, on Tuesday, Senate Majority Leader Mitch McConnell cast doubt on a fourth package, saying that Speaker Nancy Pelosi's needed to "stand down" on passing another rescue bill. "She needs to stand down on the notion that we're going to go along with taking advantage of the crisis to do things that are unrelated to the crisis," as reported by The Washington Post.
Alabama's biggest cites, Birmingham, Montgomery, Huntsville, Mobile and Tuscaloosa, are already facing strain under the weight of the COVID-19 outbreak.
But so are smaller cities like Auburn, Hoover, Madison, Opelika and others. Lee County and Chambers County have far more cases of the virus per capita than the state's more populous counties.
In addition to health and welfare concerns for residents during the COVID-19 calamity, cites are dealing with what is certain to be a downward spiral on tax revenue and other sources of income and a subsequent rise in costs. The U.S. Department of Labor reported Thursday that at least 90,000 people have applied for unemployment compensation in the state over the last two weeks.
"Knowing that our municipalities will experience a loss in revenue because they rely on sales, motor fuel and lodgings taxes, we are urging our state Legislature to be mindful of actions they take when they return regarding unfunded mandates/preemptions," said Cochran. "Additionally, we are concerned about the adverse impact this could have on 2021 business licenses, which are based on sales from 2020."
The combined population of the state's two biggest cities, Birmingham and Montgomery, do not equal 500,000, the threshold for receiving funds under the Care Act.
Cochran says that the League is working tirelessly to find answers as to how local governments can participate in Congress's emergency funding.
Print this piece