Palmer has serious concerns about abandoning our Kurdish allies
Friday, Congressman Gary Palmer, R-Hoover, went on talk radio in Birmingham and expressed concerns about President Donald Trump's decision on Tuesday to pull U.S. forces from Northern Syria, allowing Turkey to cross into Syria and attack Kurdish forces there while the U.S. stood by and did and nothing.
"This morning, I joined the Rick & Bubba Show to discuss President Trump's recent decision to pull U.S. troops out of Syria," Palmer said on social media. "I think it unwise to pull back from an area the U.S. has taken control of in the past, and I have serious concerns about abandoning our Kurdish allies."
The Kurds were our allies against Saddam Hussein, against Al Qaeda in Iraq, against sectarian militias in Iraq, and against ISIS in both Iraq and Syria. Kurdish forces have fought alongside and under the direction of U.S. armed forces for over 25 years,
Rick Burgess and Bill "Bubba" Bussie host the "Rick & Bubba Show" in Birmingham that is carried across much of Alabama and beyond.
"I would advise the President to rethink this and walk it back," Palmer told Burgess. "I think it is a mistake to pull our troops out of Syria and to particularly to separate ourselves from the Kurds."
"I understand the President's sentiment here," Palmer said. "I have heard him talk about writing letters to the family members of soldiers who have been killed in the line of duty. I understand the emotional toll. Well I can't fully understand the emotional toll, from a strategic perspective you should never give up ground you have taken. You should never have to retake ground that you have already held and You should never Abandon allies. I am very concerned about our ability to get people to fight along side us by the example that we are setting right now."
Burgess asked Palmer about the origins of the dispute between the Kurds and the Turks.
"It goes back to World War I actually, and Europe is very much at fault here," Palmer explained. "There was not a nation per se of Iraq until the Balfour Commission. When they drew up the boundary lines of the Middle East what used to be called Mesopotamia. They left the Kurds with no homeland. There are Kurds in Turkey, there are Kurds in Syria, there are Kurds in Northern Iraq and they have been attacked from all sides ever since. You may recall and this, it occurred after Desert Storm. Saddam Hussein used chemical weapons against the Kurds in Northern Iraq. They have wanted their own homeland. I don't think it is our place to go in and start dividing up territory, but those people came along beside us to help fight Isis and in regard to Turkey. I don't trust Erdoğan. He is a dictator. He has cozied up to Russia and a lot of that is the fault of the previous administration, I think if we step aside and turn our backs he will go in and wipe them out."
Burgess said that the Turks say that the Kurds are terrorists and that they are killing people in Turkey.
"I haven't seen any intelligence to that effect," Palmer said. Burgess asked if we should have just given the Kurds Northern Iraq.
"The second time, that might have been doable," Palmer said. "It probably would have helped us prevent the rise of ISIS, but that is hindsight."
"I don't think allowing one country to carry out a genocide against another is a solution," Palmer said.
"I would make a call to Erdoğan and tell him to call off this attack," Palmer said.
Many members of Congress, from both parties, have been critical of Trump's policy on Northern Syria this past week,
U.S. Lindsey Graham (R-South Carolina) and Chris Coons (D-Delaware) sent a joint letter to the Senate Majority and Minority Leaders requesting a Senators-only briefing from the Departments of Defense and State, and the intelligence community on the decision to withdraw U.S. troops from northern Syria.
"The President's decision will have severe consequences for our strategic national interests and reduce American influence in the region while strengthening Turkey, Russia, and Iran," wrote the senators. "The decision also dramatically increases the threat to our Kurdish allies, who helped destroy ISIS's territorial caliphate, and will impair our ability to build strategic alliances in the future."
Congressman Gary Palmer represents Alabama's Sixth Congressional District.
U.S. Supreme Court rules Alabama can ban curbside voting
"The District Court's modest injunction is a reasonable accommodation, given the short time before the election," the three dissenting justices wrote.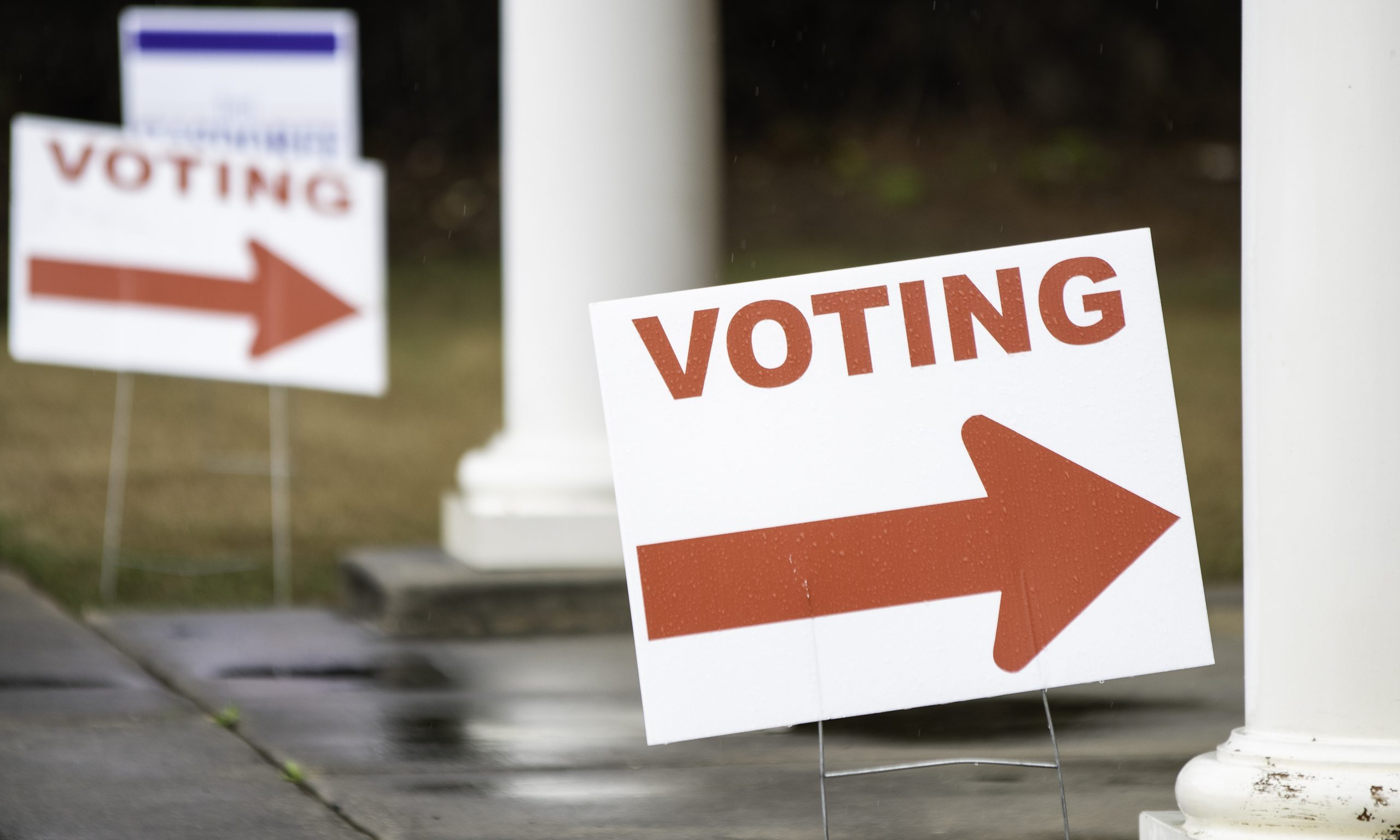 The Supreme Court, in a 5-3 decision, allowed Alabama Secretary of State John Merrill to ban curbside voting, staying a district court injunction that had allowed some counties to offer curbside voting in the Nov. 3 election amid the COVID-19 pandemic.
The Supreme Court's majority in its order declined to write an opinion, but Justices Stephen Breyer, Elena Kagan and Sonya Sotomayor's five-page dissent is included.

The lawsuit — filed by the NAACP Legal Defense and Educational Fund, Southern Poverty Law Center, American Civil Liberties Union, ACLU of Alabama and Alabama Disabilities Advocacy Program — was brought on behalf of several older Alabamians with underlying medical conditions.
"The District Court's modest injunction is a reasonable accommodation, given the short time before the election," the three dissenting justices wrote. 
Sotomayor, who wrote the dissent, closed using the words of one of the plaintiffs in the case. 
"Plaintiff Howard Porter Jr., a Black man in his seventies with asthma and Parkinson's disease, told the District Court, '[So] many of my [ancestors] even died to vote. And while I don't mind dying to vote, I think we're past that – We're past that time,'" Sotomayor wrote. 
Alabama Secretary of State John Merrill on Wednesday applauded the Supreme Court's decision. 
"I am proud to report the U.S. Supreme Court has now blocked a lower court's order allowing the fraudulent practice of curbside voting in the State of Alabama," Merrill said in a statement. "During the COVID-19 pandemic, we have worked diligently with local election officials in all 67 counties to offer safe and secure voting methods – including through the in-person and mail-in processes. I am glad the Supreme Court has recognized our actions to expand absentee voting, while also maintaining the safeguards put into place by the state Legislature."
"The fact that we have already shattered voter participation records with the election still being 13 days away is proof that our current voting options are easy, efficient, and accessible for all of Alabama's voters," Merrill continued. "Tonight's ruling in favor of election integrity and security is once again a win for the people of Alabama."
Sherrilyn Ifill, president and director-counsel of the NAACP Legal Defense and Education Fund, expressed frustration after the ruling in a tweet.
"Another devastating loss for voters and a blow for our team fighting to ensure safe voting for Black and disabled voters in Alabama. With no explanation, the SCOTUS allows Alabama to continue making it as hard as possible for COVID-vulnerable voters," Ifill wrote.
Curbside voting is not explicitly banned by state law in Alabama, but Merrill has argued that because the practice is not addressed in the law, he believes it to be illegal. 
A panel of federal appeals court judges on Oct. 13 reversed parts of U.S. District Judge Abdul Kallon's Sept. 30 order ruling regarding absentee voting in the upcoming Nov. 3 elections, but the judges let the previous ruling allowing curbside voting to stand. 
In his Sept. 30 ruling, Kallon wrote that "the plaintiffs have proved that their fears are justified" and the voting provisions challenged in the lawsuit "unduly burden the fundamental Constitutional rights of Alabama's most vulnerable voters and violate federal laws designed to protect America's most marginalized citizens."
Caren Short, SPLC's senior staff attorney, in a statement said the Supreme Court's decision has curtailed the voting rights of vulnerable Alabamians.
"Once again, the Supreme Court's 'shadow docket' – where orders are issued without written explanation – has curtailed the voting rights of vulnerable citizens amidst a once-in-a-century public health crisis. After a two-week trial, a federal judge allowed counties in Alabama to implement curbside voting so that high-risk voters could avoid crowded polling locations," Short said. "Tonight's order prevents Alabama counties from even making that decision for themselves. Already common in states across the South and the country before 2020, curbside voting is a practice now encouraged by the Centers for Disease Control and Prevention (CDC). It should be a no-brainer to implement everywhere during a pandemic; the Alabama Secretary of State unfortunately disagrees, as does the Supreme Court of the United States."