Palmer has serious concerns about abandoning our Kurdish allies
Friday, Congressman Gary Palmer, R-Hoover, went on talk radio in Birmingham and expressed concerns about President Donald Trump's decision on Tuesday to pull U.S. forces from Northern Syria, allowing Turkey to cross into Syria and attack Kurdish forces there while the U.S. stood by and did and nothing.
"This morning, I joined the Rick & Bubba Show to discuss President Trump's recent decision to pull U.S. troops out of Syria," Palmer said on social media. "I think it unwise to pull back from an area the U.S. has taken control of in the past, and I have serious concerns about abandoning our Kurdish allies."
The Kurds were our allies against Saddam Hussein, against Al Qaeda in Iraq, against sectarian militias in Iraq, and against ISIS in both Iraq and Syria. Kurdish forces have fought alongside and under the direction of U.S. armed forces for over 25 years,
Rick Burgess and Bill "Bubba" Bussie host the "Rick & Bubba Show" in Birmingham that is carried across much of Alabama and beyond.
"I would advise the President to rethink this and walk it back," Palmer told Burgess. "I think it is a mistake to pull our troops out of Syria and to particularly to separate ourselves from the Kurds."
"I understand the President's sentiment here," Palmer said. "I have heard him talk about writing letters to the family members of soldiers who have been killed in the line of duty. I understand the emotional toll. Well I can't fully understand the emotional toll, from a strategic perspective you should never give up ground you have taken. You should never have to retake ground that you have already held and You should never Abandon allies. I am very concerned about our ability to get people to fight along side us by the example that we are setting right now."
Burgess asked Palmer about the origins of the dispute between the Kurds and the Turks.
"It goes back to World War I actually, and Europe is very much at fault here," Palmer explained. "There was not a nation per se of Iraq until the Balfour Commission. When they drew up the boundary lines of the Middle East what used to be called Mesopotamia. They left the Kurds with no homeland. There are Kurds in Turkey, there are Kurds in Syria, there are Kurds in Northern Iraq and they have been attacked from all sides ever since. You may recall and this, it occurred after Desert Storm. Saddam Hussein used chemical weapons against the Kurds in Northern Iraq. They have wanted their own homeland. I don't think it is our place to go in and start dividing up territory, but those people came along beside us to help fight Isis and in regard to Turkey. I don't trust Erdoğan. He is a dictator. He has cozied up to Russia and a lot of that is the fault of the previous administration, I think if we step aside and turn our backs he will go in and wipe them out."
Burgess said that the Turks say that the Kurds are terrorists and that they are killing people in Turkey.
"I haven't seen any intelligence to that effect," Palmer said. Burgess asked if we should have just given the Kurds Northern Iraq.
"The second time, that might have been doable," Palmer said. "It probably would have helped us prevent the rise of ISIS, but that is hindsight."
"I don't think allowing one country to carry out a genocide against another is a solution," Palmer said.
"I would make a call to Erdoğan and tell him to call off this attack," Palmer said.
Many members of Congress, from both parties, have been critical of Trump's policy on Northern Syria this past week,
U.S. Lindsey Graham (R-South Carolina) and Chris Coons (D-Delaware) sent a joint letter to the Senate Majority and Minority Leaders requesting a Senators-only briefing from the Departments of Defense and State, and the intelligence community on the decision to withdraw U.S. troops from northern Syria.
"The President's decision will have severe consequences for our strategic national interests and reduce American influence in the region while strengthening Turkey, Russia, and Iran," wrote the senators. "The decision also dramatically increases the threat to our Kurdish allies, who helped destroy ISIS's territorial caliphate, and will impair our ability to build strategic alliances in the future."
Congressman Gary Palmer represents Alabama's Sixth Congressional District.
Print this piece
Lawmaker files bill to ban treatments for transgender kids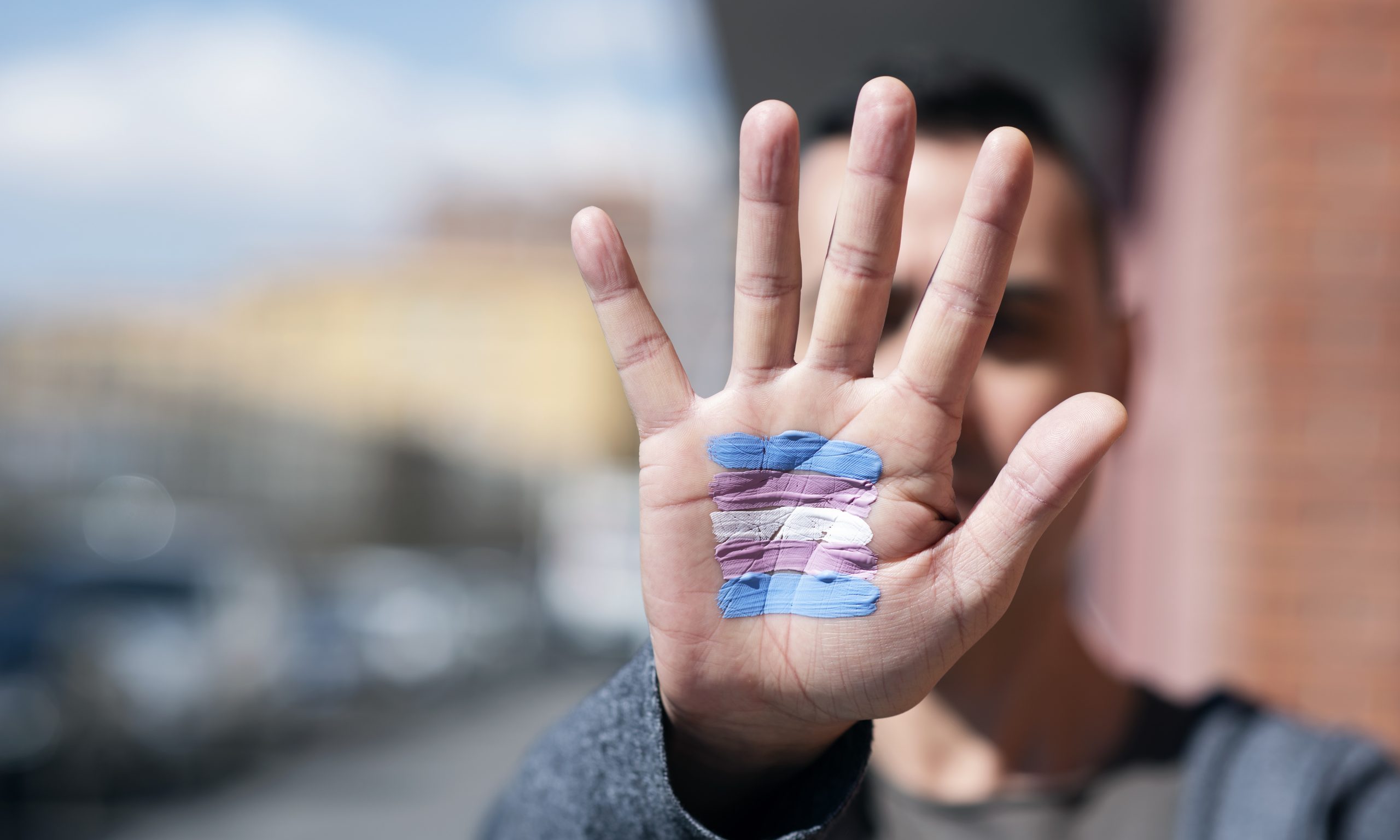 Republican Wes Allen, R-Troy, filed a bill to prevent doctors from providing hormone replacement therapy or puberty suppressing drugs to people younger than 19 who identify as transgender.
HB303, the Alabama Vulnerable Child Compassion and Protection Act,  would make it a Class C felony, punishable by up to 10 years in prison, for doctors to prescribe puberty-blocking medications or opposite gender hormones to minors. Allen's legislation would also ban hysterectomy, mastectomy or castration surgeries from being performed on minors.
"I was shocked when I found out doctors in Alabama were prescribing these types of drugs to children," Allen said in a news release. "This is something you hear about happening in California or New York but it is happening right here in Alabama and it's time we put a stop to that practice."
Allen said that children experiencing gender dysphoria are struggling with a psychological disorder and that they need therapeutic treatment from mental health professionals instead of medical intervention that would leave their bodies "permanently mutilated." 
"These children are suffering from a psychological disorder, just as someone who is suffering with bipolar disorder or schizophrenia but we treat those patients and try to help them. We should treat these psychological disorders as well."
In 2018, a policy statement from the American Academy of Pediatrics (AAP) said that:
"Transgender identities and diverse gender expressions do not constitute a mental disorder; 

Variations in gender identity and expression are normal aspects of human diversity, and binary definitions of gender do not always reflect emerging gender identities; 

Gender identity evolves as an interplay of biology, development, socialization, and culture; and

If a mental health issue exists, it most often stems from stigma and negative experiences rather than being intrinsic to the child"
The World Health Organization (WHO) announced in 2018 that it was removing "gender identity disorder" from its global manual of diagnoses and reclassify "gender identity disorder" as "gender incongruence," which is now listed under the sexual health chapter rather than the mental disorders chapter. 
In a 2018 interview, Dr. Lale Say, a reproductive health expert at the WHO, said that gender incongruence was removed from the list of mental health disorders because "we had a better understanding that this was not actually a mental health condition and leaving it there was causing stigma. So in order to reduce the stigma, while also ensuring access to necessary health interventions, this was placed in a different chapter."
In 2012, the American Psychiatric Association revised the Diagnostic and Statistical Manual of Mental Disorders (DSM) to remove the term "gender identity disorder" from the manual and add the term "gender dysphoria."
Allen's bill will be considered by the Alabama House of Representatives in the coming weeks.
Print this piece