Byrne introduces legislation to start an investigation into Hunter and Joe Biden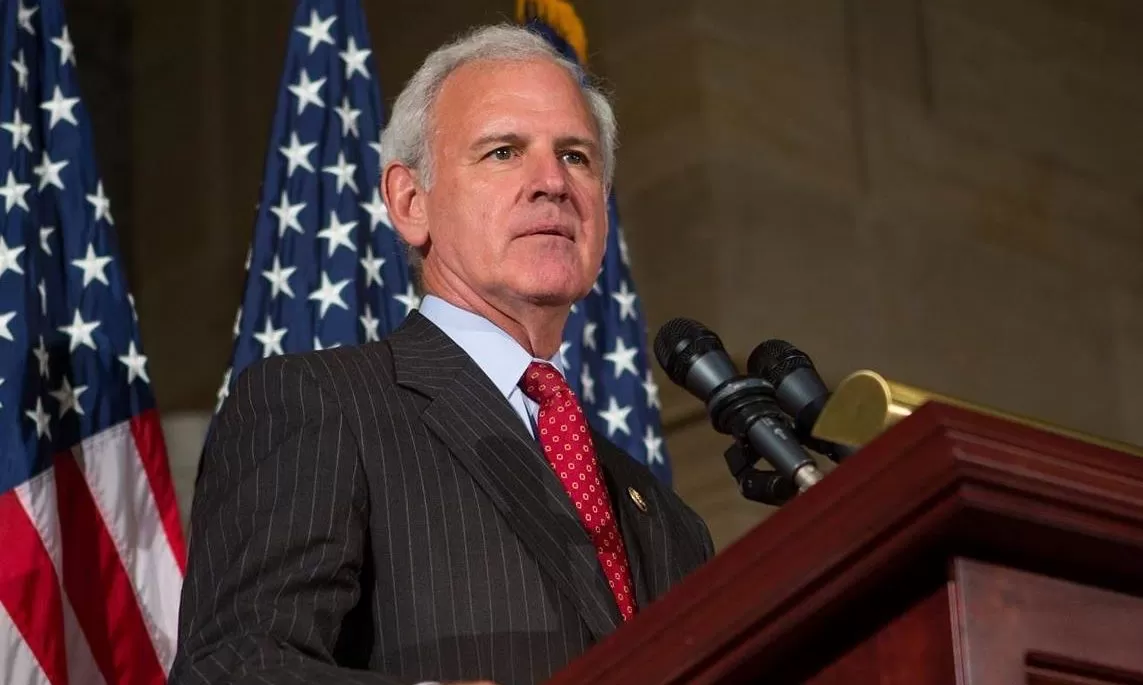 Monday, Congressman Bradley Byrne, R-Montrose, announced that he has introduced a resolution directing three House committees to begin an investigation into Hunter Biden's business dealings during his father's, Joe Biden (D), tenure as Vice President.
"While Democrats intensify their partisan scheme to impeach President Trump, they continue to turn a blind eye to the Biden scandal," Byrne said. "If the same facts in the Biden case occurred with one of President Trump's children, Democrats would have already launched a full scale investigation."
"We must draw attention to the Democrats' hypocrisy and demand a full investigation into the Bidens and their sketchy business dealings with China and Ukraine," Byrne said. "Instead of wasting time with the witch hunt against President Trump, Congress should demand answers from Joe and Hunter Biden and get to the bottom of all this nonsense."
Congressman Byrne's resolution calls for the House Committees on Foreign Affairs, Oversight and Government Reform, and Financial Services to begin investigations of business dealings of Hunter Biden during the period in which his father Joe Biden served as Vice President of the United States, whether those business dealings resulted in improper conflicts of interests, and whether Hunter Biden's work affected United States foreign policy or a foreign government or foreign entity's response. The resolution will be filed tomorrow and may be seen here.
After the U.S. government helped topple an elected Ukrainian government friendly to Russia and Russia has occupied a portion of the country making the new government dependent on foreign aid from the United State; Hunt Biden was able to obtain a seat on the board of Ukrainian gas giant Burisma; which is owned by a cabinet member of the previous Ukranian government. A Ukrainian prosecutor who was investigating Burisma and corruption was forced to resign by Joe Biden who threatened to withhold $one billion in foreign aid to the country that was, and still is, fighting Russia backed separatists. Hunter Biden was a D.C. attorney with no experience in the natural gas business and little experience in Ukrainian affairs.
Hunter Biden, as another little side venture from his law practice, formed his own hedge fund. While there was little interest from Wall Street in investing with the Vice President's son, Hunter traveled to China and found $1.1 billion in investors eager to let him manage their money.
President Donald J. Trump (R) and Trump attorney Rudi Giuliani have loudly suggested that the Bidens were corrupt. In a July phone call with Ukrainian President Volodymyr Zelensky, Trump asked the Ukrainians to launch an investigation into the Bidens. A Whistleblower with knowledge of the phone call has come forward to the House Intelligence Committee and suggested that Trump threatened Ukrainian military aid for their ongoing war with Russia if Zelensky did not comply.
Since Biden, at the time, was the Democratic frontrunner in the polls; Democrats argue that that was a personal political favor for Trump. Using American foreign aid to extort personal favors from foreign leaders is a felony. Speaker of the House Nancy Pelosi, D-California, has ordered a formal impeachment inquiry into the matter.
Trump, and many House Republicans – including Byrne, have dismissed the Democrats' as a "witch hunt."
Biden maintains his innocence and has called for Trump to be impeached. Biden has steadily been dropping in the polls and now is trailing Senator Elizabeth Warren, D-Massachusetts, in the polls.
Pelosi and the Democratic leadership, while advancing the impeachment inquiry into Trump, are not expected to pass Byrne's resolution and launch any investigation into the former VP or his son.
Congressman Bradley Byrne is a candidate for the Republican nomination for the U.S. Senate seat currently held by the Democrat Doug Jones.
Original reporting by Fox News, the Conservative Tribune and Breitbart News contributed to this report.
Print this piece
Lawmaker files bill to ban treatments for transgender kids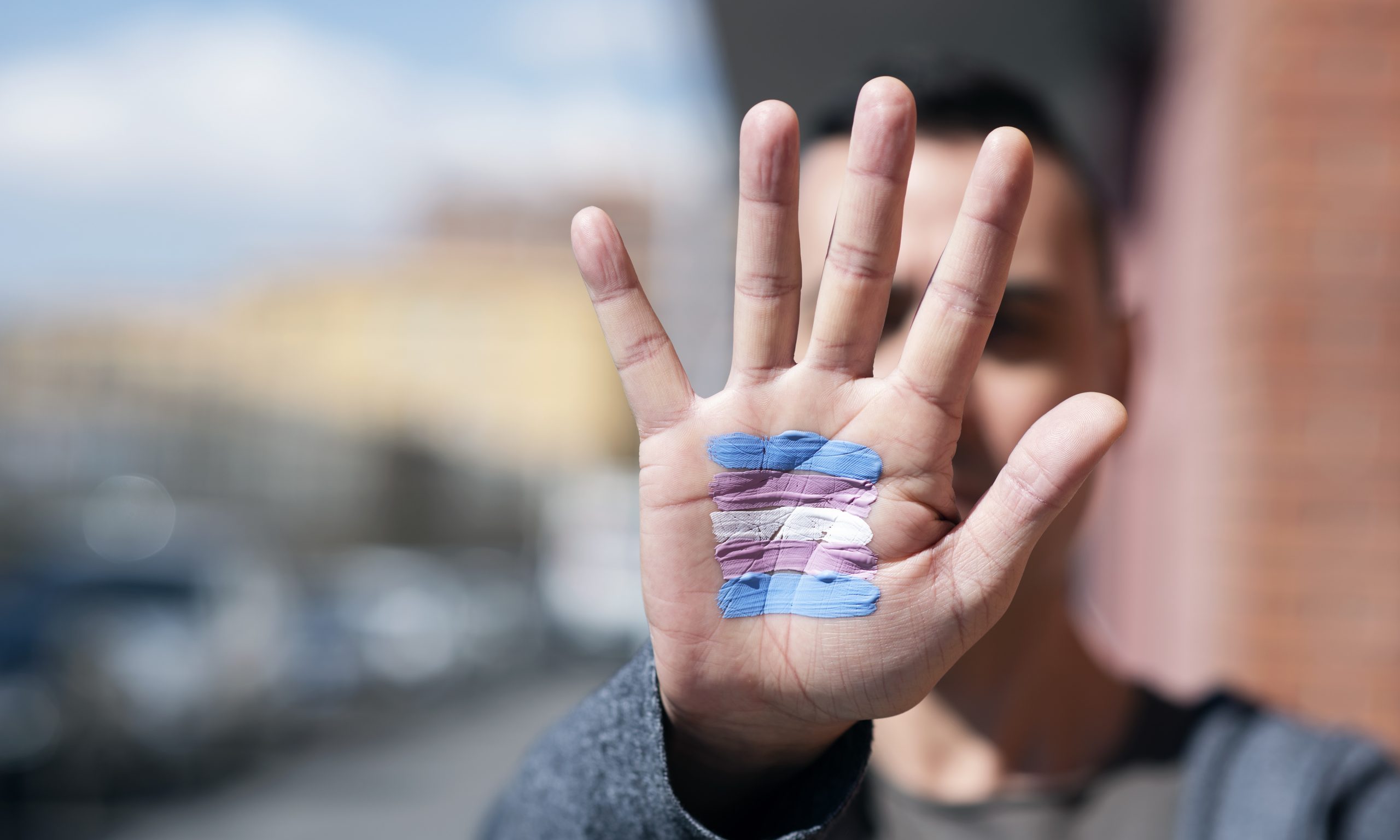 Republican Wes Allen, R-Troy, filed a bill to prevent doctors from providing hormone replacement therapy or puberty suppressing drugs to people younger than 19 who identify as transgender.
HB303, the Alabama Vulnerable Child Compassion and Protection Act,  would make it a Class C felony, punishable by up to 10 years in prison, for doctors to prescribe puberty-blocking medications or opposite gender hormones to minors. Allen's legislation would also ban hysterectomy, mastectomy or castration surgeries from being performed on minors.
"I was shocked when I found out doctors in Alabama were prescribing these types of drugs to children," Allen said in a news release. "This is something you hear about happening in California or New York but it is happening right here in Alabama and it's time we put a stop to that practice."
Allen said that children experiencing gender dysphoria are struggling with a psychological disorder and that they need therapeutic treatment from mental health professionals instead of medical intervention that would leave their bodies "permanently mutilated." 
"These children are suffering from a psychological disorder, just as someone who is suffering with bipolar disorder or schizophrenia but we treat those patients and try to help them. We should treat these psychological disorders as well."
In 2018, a policy statement from the American Academy of Pediatrics (AAP) said that:
"Transgender identities and diverse gender expressions do not constitute a mental disorder; 

Variations in gender identity and expression are normal aspects of human diversity, and binary definitions of gender do not always reflect emerging gender identities; 

Gender identity evolves as an interplay of biology, development, socialization, and culture; and

If a mental health issue exists, it most often stems from stigma and negative experiences rather than being intrinsic to the child"
The World Health Organization (WHO) announced in 2018 that it was removing "gender identity disorder" from its global manual of diagnoses and reclassify "gender identity disorder" as "gender incongruence," which is now listed under the sexual health chapter rather than the mental disorders chapter. 
In a 2018 interview, Dr. Lale Say, a reproductive health expert at the WHO, said that gender incongruence was removed from the list of mental health disorders because "we had a better understanding that this was not actually a mental health condition and leaving it there was causing stigma. So in order to reduce the stigma, while also ensuring access to necessary health interventions, this was placed in a different chapter."
In 2012, the American Psychiatric Association revised the Diagnostic and Statistical Manual of Mental Disorders (DSM) to remove the term "gender identity disorder" from the manual and add the term "gender dysphoria."
Allen's bill will be considered by the Alabama House of Representatives in the coming weeks.
Print this piece