36 people arrested in joint federal, state and local law enforcement effort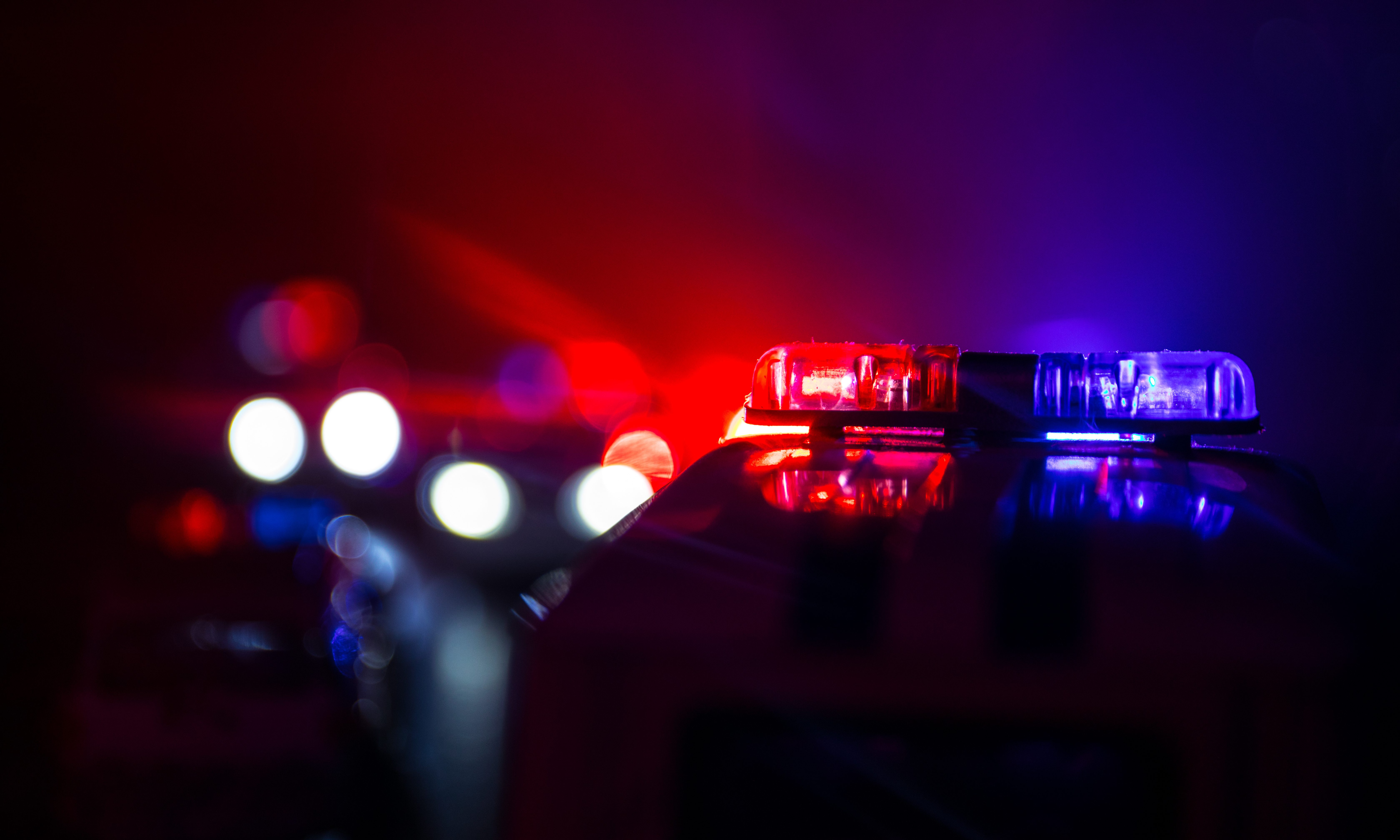 A joint federal, state, and local law enforcement initiative resulted in the arrests of 36 individuals earlier this month on a variety of criminal charges, including drug trafficking, money laundering, using communication facilities to facilitate drug trafficking and various firearms offenses.
The arrests were announced by U.S. Attorney Jay E. Town, DEA Assistant Special Agent in Charge Clay Morris, FBI Special Agent in Charge Johnnie Sharp, Jr., and United States Postal Inspector in Charge, Houston Division, Adrian Gonzalez. The majority of the defendants were arrested in North Alabama, but there were also some defendants arrested in California, Iowa, Virginia and Tennessee.
"There is no daylight between local, state and federal law enforcement," Town said. "These indictments represent the hard work of many of our law enforcement partners, and exemplify our global efforts of taking on the most dangerous criminals menacing our neighborhoods. Our relationships across the board have never been stronger."
"I was pleased to join our federal, state, and local law enforcement partners in Huntsville today to announce the arrest of 36 individuals on a variety of charges, including drug trafficking, money laundering, and firearms offenses," Alabama Attorney General Steve Marshall (R) said.
"These arrests are indicative of DEA's commitment to rid our communities of drug trafficking organizations determined to profit on the backs of addiction," said Morris. "Citizens in Northern Alabama can rest assured that the DEA and our law enforcement partners are determined to ensure these communities remain safe and a great place to live. The success of this investigation is an outstanding example of our law enforcement community's resolve and determination."
"North Alabama is safer today as a result of this operation," Sharp said. "This was an outstanding example of law enforcement partnerships working together to remove dangerous criminals from our neighborhoods."
"The Postal Service has no interest in being the unwitting accomplice to anyone using the U.S. Mail to distribute illegal drugs or other harmful substances," Gonzalez said. "Postal Inspectors will continue to work with our local and federal law enforcement partners to investigate and hold accountable those who misuse the U.S. Mail. Through our joint efforts, we have dismantled a criminal organization that posed a direct threat to various communities in multiple states."
"We thank our State and Federal partners for their efforts and support in helping rid our community of illegal activity," Madison County Sheriff Kevin Turner said. "We value our partnerships and will continually look for opportunities to enhance our ability to protect and serve all of Madison County."
Town said that there were 38 indictments and 140 charges filed.
The arrests resulted from the combined efforts of local law enforcement agencies across eight counties in Northern Alabama, working with State and Federal law enforcement partners. Law enforcement agencies participating in the investigation included: Drug Enforcement Agency; United States Attorney's Office; Federal Bureau of Investigation; Bureau of Alcohol Tobacco and Firearms; United States Postal Inspection Service; Office of the Attorney General State of Alabama; Alabama Law Enforcement Agency; Morgan County Sheriff's Department; Lawrence County Sheriff's Department; Decatur Police Department; Lauderdale County Sheriff's Department; Colbert County Sheriff's Department; Franklin County Sheriff's Department; Russellville Police Department; Marion County Sheriff's Department; Huntsville Police Department, Cullman County Sheriff's Department, Cullman Police Department, and the Wayne County (Tennessee) Sheriff's Department.
In the spring of 2018, Special Agents of the DEA, and members of the Morgan County Sheriff's Office, Lawrence County Sheriff's Office and ALEA began an investigation involving quantities of high quality methamphetamine being sold in Morgan and Lawrence County.
The agents quickly learned that the methamphetamine was being distributed not only in those areas, but also in the surrounding areas as far south as Cullman and as far north as Tennessee, by multiple affiliated individuals. The agents also learned that the methamphetamine was coming from the San Bernardino area of California.
The ring reportedly has ties to a Mexican drug cartel.
During the course of the investigation, over 74 pounds of "ice" methamphetamine, a kilo of cocaine hydrochloride and 46 grams of "crack" cocaine was seized. Twenty guns were also seized, including two assault rifles and a short barrel shotgun. Some of the guns seized were identified as stolen. Over $123,000 was seized by federal agencies. This amount does not include amounts of money seized and forfeited by state and local agencies.
The DEA, FBI, and USPIS, investigated the case in conjunction with state and local authorities. Mary Stuart Burrell is prosecuting.
These charges in the indictments are merely allegations that a crime has been committed. The defendants are presumed innocent until they are proven guilty beyond a reasonable doubt in a court of law.
Print this piece
Legislation would limit death penalty appeals
Alabama Lt. Gov. Will Ainsworth on Tuesday discussed legislation that would reduce the length of some death penalty appeals. 
"Over the last 13 month, seven Alabama law enforcement officers have been killed in the line of duty by violent criminals, which is a new record and obviously not one the state of Alabama is proud of," Ainsworth said during the press conference at the Alabama State House on Tuesday. "Back the blue has got to be more than just a slogan. Actions must follow words." 
Ainsworth said that death row inmates in Alabama serve approximately 14 years on average before executions are carried out, and that there needs to be a "fair but expedited process in Alabama." 
The proposed legislation would prevent the Alabama Supreme Court from hearing death row appeals in capital murder cases, and would stop all such appeals at the state Court of Criminal Appeals level. 
The bills would also require the criminal appeals court to expedite death row appeals when possible, and would reduce the amount of time a person has to appeal such convictions to the U.S. Supreme Court, Ainsworth said. 
"This legislation still affords a thorough appeals process, and all the protections guaranteed to them under the U.S. Constitution," Ainsworth said. "It has been designed to provide both equal justice to inmates, and swifter justice to their victims." 
State Sen. Cam Ward, R-Alabaster, a candidate for a seat on the state Supreme Court and sponsor of the senate's version of the bill, said during the press conference that while overall crime rates have been declining, murders in Alabama have increased 25 percent over the last three years. 
"I've always been an advocate for criminal justice reform, but let me tell you something, public safety is first and foremost, Ward said. "…I think this is a reasonable bill. It still provides for due process." 
State Rep. Connie Row,R-Jasper, is sponsoring the bill in the House and said that as a former police chief she recognizes the value of the lives of those who serve the public. She also worked with crime victims in capital cases, she said, and in "capital cases it's seeing if you can live long enough to see justice served in a death penalty case." 
The bills also add language that would allow the Alabama Department of Corrections to conduct executions at facilities other than the Holman Correctional Facility near Atmore, where the state's death chamber is currently located. 
ADOC commissioner Jeff Dunn said in January that all death row inmates were being moved to Holman, while the majority of the prison's areas for other incarcerated men was being closed due to concerns over maintenance problems in a tunnel that carries utilities to those portions of the prison. The death row section of Holman was to remain open, Dunn said. 
There are 175 people serving on the state's death row, according to Alabama Department of Corrections statistics. 
Attempts Tuesday to reach staff at the Equal Justice Initiative for comment on the legislation were unsuccessful. The Montgomery legal aid nonprofit works to exonerate death row inmates, among its other initiatives. 
According to the Washington D.C.-based nonprofit Death Penalty Information Center 167 incarcerated people on death row in the U.S. have been exonerated and released from prison since 1973. Among those formerly on death row, six were scheduled to die by execution in Alabama. 
The last Alabama death row inmate exonerated was Anthony Hinton, freed in April 2015 after spending 30 years on death row for the 1985 murders of two fast food supervisors in Birmingham. 
The only evidence presented at Hinton's trial was ballistics testing state prosecutors said proved the bullets that killed the two men came from a gun Hinton's mother owned. 
Hinton lost appeals for a decade before the Equal Justice Initiative took up his case. Subsequent ballistics testing by the nonprofit in 2002 proved that the bullets weren't a match for the firearm, but the state declined to re-examine the case. 
It took another 12 years for Hinton's appeal to reach the U.S. Supreme Court, which reversed the lower court's ruling and granted a new trial. 
The judge in his new trial dismissed the charges after the state's prosecutors determined through additional testing that the bullets could not have come from Hinton's mother's gun. 
A 2009 study by professors at the University of Colorado and published in the Journal of Criminal Law and Criminology found that 88 percent of the leading criminologists in the U.S. polled did not believe the death penalty effectively deters crime.
Of the leading criminologists polled in the study, 87 percent said that speeding up executions would not add a deterrent effect on crime.
Print this piece