All but two Alabama Republican congressmen vote to condemn Trump's Syria exit
In a rare move, four of six Republican U.S. House members from Alabama voted Wednesday to condemn President Donald Trump's removal of U.S. forces from northern Syria, leaving the Kurds, our allies in the fight against ISIS, vulnerable to attacks from Turkey. 
Republican U.S. House Reps. Bradley Byrne of Fairhope and Mo Brooks of Huntsville voted against the resolution, while the remaining four Republicans, Reps. Mike Rogers, Gary Palmer, Martha Roby and Robert Aderholt, voted alongside Rep. Terri Sewell, a Democrat, in the 354-60 vote to approve. 
The bipartisan nature of the resolution comes as northern Syria has devolved into chaos following Trump's decision to remove U.S. troops, who had provided security for the incarceration of Islamic State fighters held in the area and dissuaded Turkey from attacking the Kurds. U.S. politicians and experts on the area say there's a real fear over the release of the ISIS prisoners without the presence of U.S. troops there. 
Turkey began an offensive, which included Syrian rebels, in northern Syria last week to push back Kurdish forces. Russian forces moved in just behind fleeing U.S. troops Tuesday and overtook a former U.S. military outpost near Manbij. Video taken by one of the Russians showed the soldiers walking through the former American outpost, operating electronic vehicle barriers and inspecting the American equipment. 
The Washington Post reported that Trump said from the Oval Office on Wednesday that the conflict between Turkey and the Kurds was "over land that has nothing to do with us" and that the Kurds were "no angels." 
"There's a lot of sand that they can play with," Trump said from the Oval Office. 
In contrast to his words from the White House on Wednesday that seemed to indicate he had no concern for the chaos ensuing in northern Syria, Trump's  letter on Oct. 9 to Turkish President Recep Tayyip Erdogan warned of financial repercussions if Turkey persisted in the attacks. 
"History will look upon you favorably if you get this done the right and humane way," Trump wrote in a letter, first reported by Fox News. "It will look upon you forever as the devil if good things don't happen. Don't be a tough guy. Don't be a fool!" It concluded: "I will call you later."
Erdogan's actions since receiving that Oct. 9 letter do not show signs that he's taken Trump's warning seriously, however. 
Erdogan said Wednesday that Kurdish fighters should "drop their weapons," according to The Washington Post. 
Secretary of State Mike Pompeo said in an interview Wednesday with Fox Business Network that Erdogan needs to stop the incursion into Syria and that "we need a cease-fire." 
"Nobody can stop us," Erdogan said during a speech Wednesday, according to The Washington Post, adding that Turkey would "never declare a cease-fire."
Supreme Court rules that churches can meet despite COVID restrictions
Chief Justice John Roberts sided with the three "liberal" justices in opposing the ruling. New Justice Amy Coney Barret was the deciding vote siding with the four conservative justices.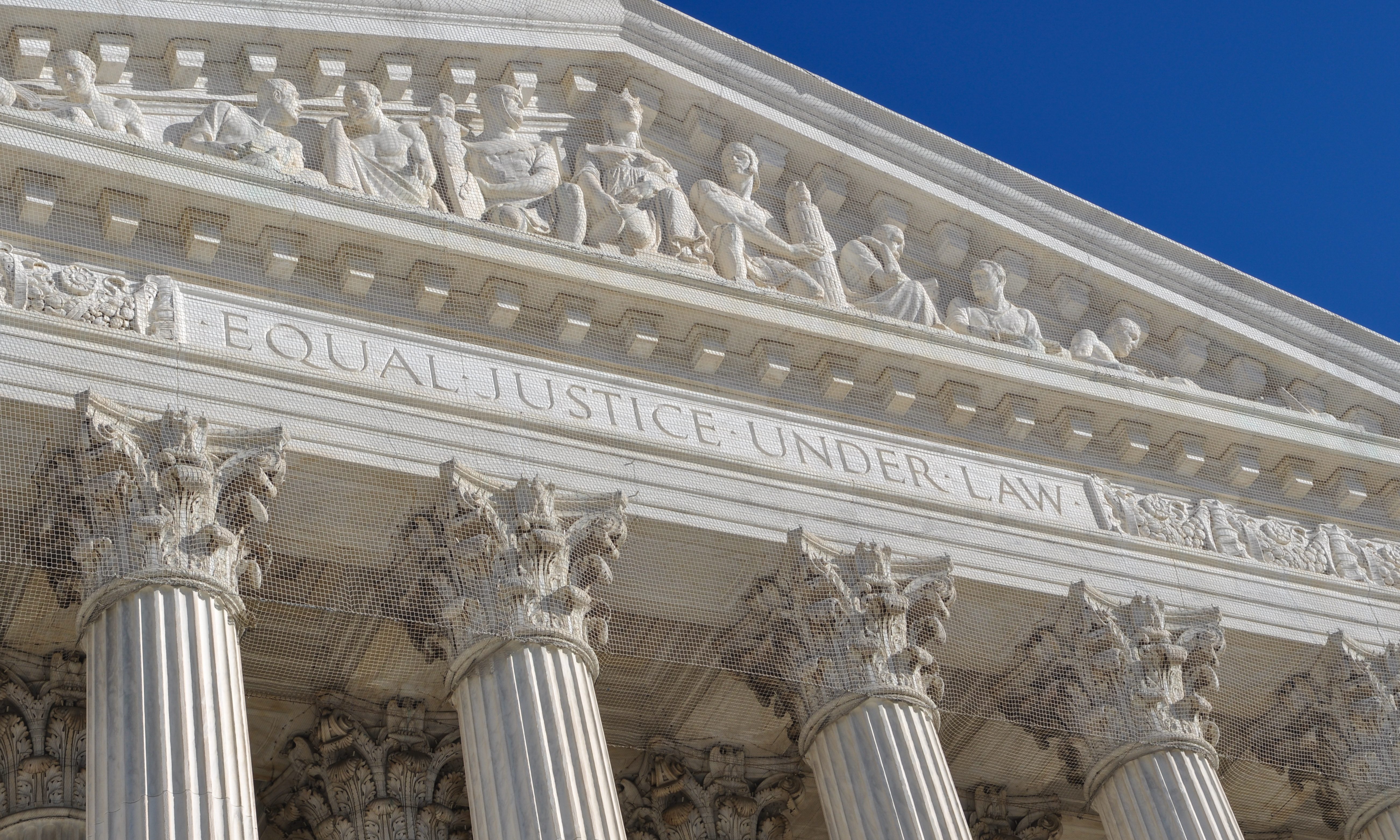 The U.S. Supreme Court ruled in a 5-to-4 decision Wednesday that the state of New York's COVID-19 restrictions violated the freedom of religion rights of New Yorkers.
The court's decision in Roman Catholic Diocese of Brooklyn v. Cuomo just pauses the enforcement of these rules against the litigants who've challenged them while the case proceeds, but it still sends a signal that the majority of the court thinks the restrictions are unconstitutional.
The lawsuits filed by the Diocese of Brooklyn and by Orthodox Jewish synagogues in New York will continue. However, the Supreme Court ruling will likely weigh heavily on the ultimate outcome of those cases.
New York Gov. Andrew Cuomo had passed COVID restrictions that limited church attendance to just 25 people in areas of the state considered to be in the "orange zone" of COVID-19 cases and to just ten people in areas of the state that were in the "red zone."
The same rules applied to churches that can seat a thousand people and those that seat just one hundred. The size of the building did not matter.
"It is time — past time — to make plain that, while the pandemic poses many grave challenges, there is no world in which the Constitution tolerates color-coded executive edicts that reopen liquor stores and bike shops but shutter churches, synagogues and mosques," Justice Neil Gorsuch wrote in a concurring opinion.
"In a red zone, while a synagogue or church may not admit more than 10 persons, businesses categorized as 'essential' may admit as many people as they wish," the court majority wrote. "And the list of 'essential' businesses includes things such as acupuncture facilities, campgrounds, garages, as well as many whose services are not limited to those that can be regarded as essential, such as all plants manufacturing chemicals and microelectronics and all transportation facilities."
"These categorizations lead to troubling results," the court added. "Not only is there no evidence that the applicants have contributed to the spread of COVID–19 but there are many other less restrictive rules that could be adopted to minimize the risk to those attending religious services. Among other things, the maximum attendance at a religious service could be tied to the size of the church or synagogue."
The ruling would tend one to believe that the state may limit occupancy of churches and synagogues, but blanket restrictions like those in the New York law that do not take into account the size of the building are clearly unconstitutional, according to the court majority.
"The Court's ruling is neither surprising nor alarming. Cuomo's rules discriminate against religious services and thereby run afoul of the Constitution," the editors of conservative National Review wrote. "And to fix the problem, Cuomo would not need to exempt houses of worship from the law everyone else follows, but merely ensure that churches aren't relegated to second-class status. One approach may be to classify churches as essential and to assign all essential activities a capacity limit that takes establishment size into account. Another would be to simply let the hard capacity limits go, since houses of worship in orange and red areas are still required to keep to a low proportion of their total capacity (a third and a quarter respectively) — and because the areas at issue in the lawsuit aren't classified as orange or red anymore anyway."
Justice Brett Kavanaugh wrote that whenever a policy creates a preferred, less regulated category — "essential" businesses, in this case — states must either include religion in that category or carry the burden of justifying churches' exclusion.
"The question I always had was why was it okay for all the large box stores to be open, salons, dispensaries, casinos and tattoo parlors, but yet houses of worship were limited to much less capacity than all these places," Rabi Yossi Mintz wrote in a statement. "I completely agree that we must have guidelines but it needs to be across the board and respect the freedom that our fathers granted us through the establishment of our great country."
"There is no question that church is essential and maybe that is more true today than any other time," Pastor Greg Laurie of the Harvest Christian Fellowship Church said in a statement. "Harvest is holding services outside because we want to keep people safe, yet give them an opportunity to worship together…. We practice social distancing and strongly encourage the wearing of masks."
"I am proud to be leading the Diocese of Brooklyn and fighting for our sacred and constitutional right to worship," said Diocese of Brooklyn Bishop Nicholas DiMarzio. "Our churches have not been the cause of any outbreaks. We have taken our legal battle this far because we should be considered essential, for what could be more essential than safely gathering in prayer in a time of pandemic."
Chief Justice John Roberts sided with the three liberal justices in opposing the ruling. New conservative Justice Amy Coney Barret, appointed by President Donald Trump after Ruth Bader Ginsburg's death in September, was the deciding vote, siding with the four other conservative justices.
In an earlier 5-to-4 decision, the court found in favor of a California public health order that prevented churches from operating early in the pandemic. Then Justice Roberts sided with the liberals, but the liberal four has become the liberal three with the death of Ginsburg. Barret replacing Ginsburg appears to have reset the court's previous position.