All but two Alabama Republican congressmen vote to condemn Trump's Syria exit
In a rare move, four of six Republican U.S. House members from Alabama voted Wednesday to condemn President Donald Trump's removal of U.S. forces from northern Syria, leaving the Kurds, our allies in the fight against ISIS, vulnerable to attacks from Turkey. 
Republican U.S. House Reps. Bradley Byrne of Fairhope and Mo Brooks of Huntsville voted against the resolution, while the remaining four Republicans, Reps. Mike Rogers, Gary Palmer, Martha Roby and Robert Aderholt, voted alongside Rep. Terri Sewell, a Democrat, in the 354-60 vote to approve. 
The bipartisan nature of the resolution comes as northern Syria has devolved into chaos following Trump's decision to remove U.S. troops, who had provided security for the incarceration of Islamic State fighters held in the area and dissuaded Turkey from attacking the Kurds. U.S. politicians and experts on the area say there's a real fear over the release of the ISIS prisoners without the presence of U.S. troops there. 
Turkey began an offensive, which included Syrian rebels, in northern Syria last week to push back Kurdish forces. Russian forces moved in just behind fleeing U.S. troops Tuesday and overtook a former U.S. military outpost near Manbij. Video taken by one of the Russians showed the soldiers walking through the former American outpost, operating electronic vehicle barriers and inspecting the American equipment. 
The Washington Post reported that Trump said from the Oval Office on Wednesday that the conflict between Turkey and the Kurds was "over land that has nothing to do with us" and that the Kurds were "no angels." 
"There's a lot of sand that they can play with," Trump said from the Oval Office. 
In contrast to his words from the White House on Wednesday that seemed to indicate he had no concern for the chaos ensuing in northern Syria, Trump's  letter on Oct. 9 to Turkish President Recep Tayyip Erdogan warned of financial repercussions if Turkey persisted in the attacks. 
"History will look upon you favorably if you get this done the right and humane way," Trump wrote in a letter, first reported by Fox News. "It will look upon you forever as the devil if good things don't happen. Don't be a tough guy. Don't be a fool!" It concluded: "I will call you later."
Erdogan's actions since receiving that Oct. 9 letter do not show signs that he's taken Trump's warning seriously, however. 
Erdogan said Wednesday that Kurdish fighters should "drop their weapons," according to The Washington Post. 
Secretary of State Mike Pompeo said in an interview Wednesday with Fox Business Network that Erdogan needs to stop the incursion into Syria and that "we need a cease-fire." 
"Nobody can stop us," Erdogan said during a speech Wednesday, according to The Washington Post, adding that Turkey would "never declare a cease-fire."
Jones calls for fixes to USPS delays and reduced costs for election mail
"Like voting itself, the U.S. Postal Service is vital to our democracy," wrote Sen. Doug Jones and 46 other senators to the U.S. postmaster general.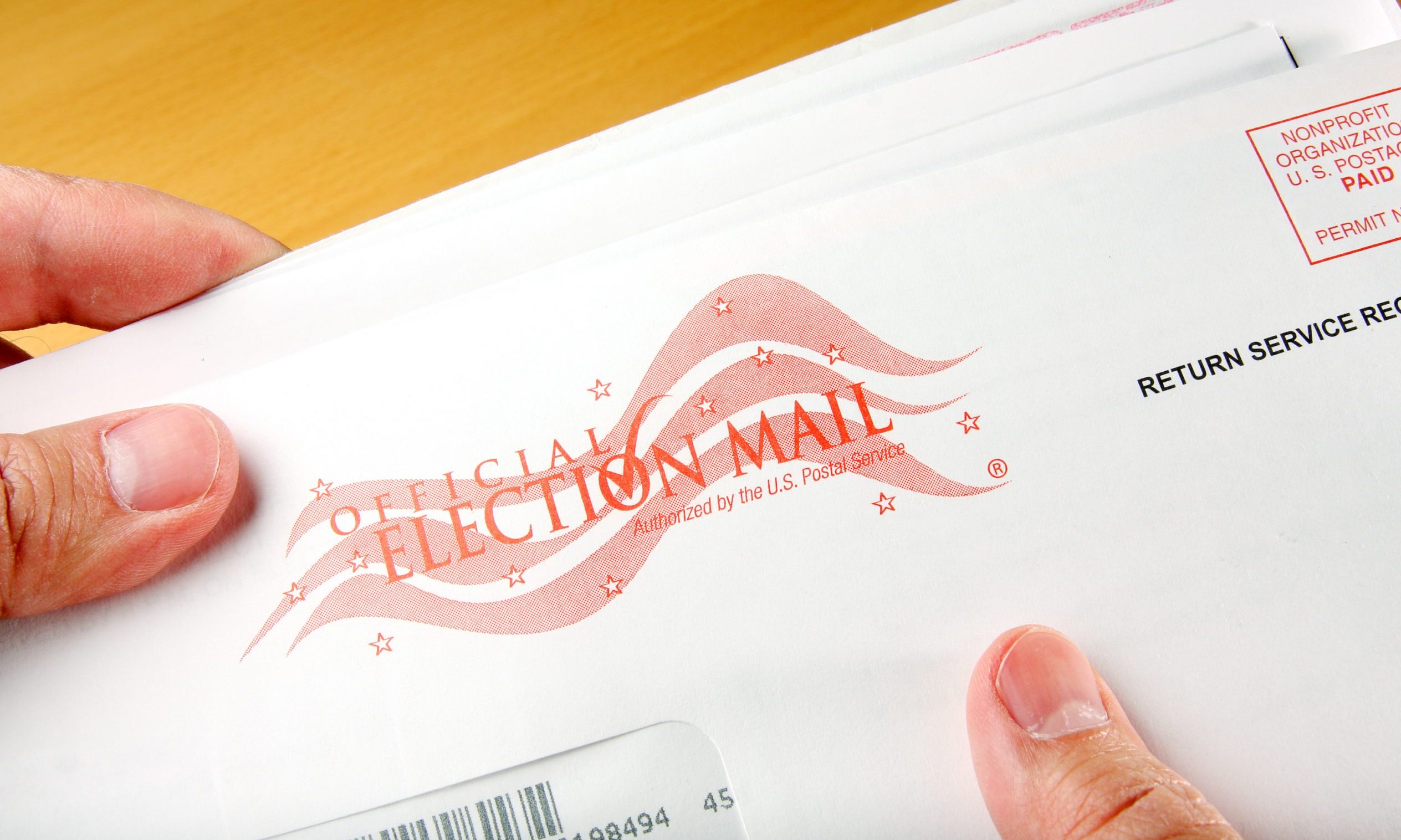 Democratic Alabama Sen. Doug Jones and 46 Senate colleagues in a letter to the U.S. postmaster general on Thursday expressed serious concerns over changes that will increase the cost of citizens to vote.
"Like voting itself, the U.S. Postal Service is vital to our democracy. Since you assumed the role of Postmaster General, there have been disturbing reports regarding changes at USPS that are causing significant delays in the delivery of mail. Under normal circumstances, delayed mail is a major problem – during a pandemic in the middle of a presidential election, it is catastrophic," the senators wrote in the letter to Postmaster General Louis DeJoy. 
President Donald Trump on Thursday repeated statements he's made that the U.S. Postal Service won't be able to process mail-in ballots in the November election without the needed federal funding, which he is withholding. 
"They want $3.5 billion for the mail-in votes. Universal mail-in ballots. They want $25 billion—billion—for the post office. Now they need that money in order to have post office work so it can take all of these millions and millions of ballots," Trump told Fox Business host Maria Bartiromo Thursday morning. "Those are just two items. But if you don't get those two items, that means you can't have universal mail-in voting. Because they're not equipped to have it."
DeJoy in recent days has ordered major reshuffling in the Postal Service's management ranks, ordered a hiring freeze and made other cuts. Secretaries of state nationwide were also notified that instead of the 20-cent bulk rate for election mail, as has been used for decades, now it would cost 55 cents to send such mail via first-class postage. 
The Postal Service in previous elections treated all election mail, no matter how much was spent on postage, as first-class and as such expedited delivery. The recent announcement signals that election mail not sent first class will not receive the same expedited delivery times, worrying many that DeJoy, appointed by the Postal Service's majority-Republican board in May, is attempting to exert political influence into mail delivery just before the presidential election. 
Trump has repeatedly said, without factual cause, that mail-in ballots are ripe for fraud. Mail-in voting has surged across the country in recent elections and even more so amid the COVID-19 pandemic. Several states — including California, Colorado and Washington — conduct all elections almost entirely by mail.
Mail-in voting fraud is incredibly rare, according to The Brennan Center for Justice, which noted that in Oregon, a state that votes primarily by mail, only about a dozen cases of voter fraud were proven out of 100 million mail-in ballots since 2000. 
"As Postmaster General, you have a duty to our democracy to ensure the timely delivery of election mail. Millions of Americans' right to vote depends on your ability to get the job done. We urge you not to increase costs for election officials, and to direct all Postal Service employees to continue to prioritize delivery of election mail," the senators' letter continues.