U.S. Attorney announces $6.84 million in DOJ grants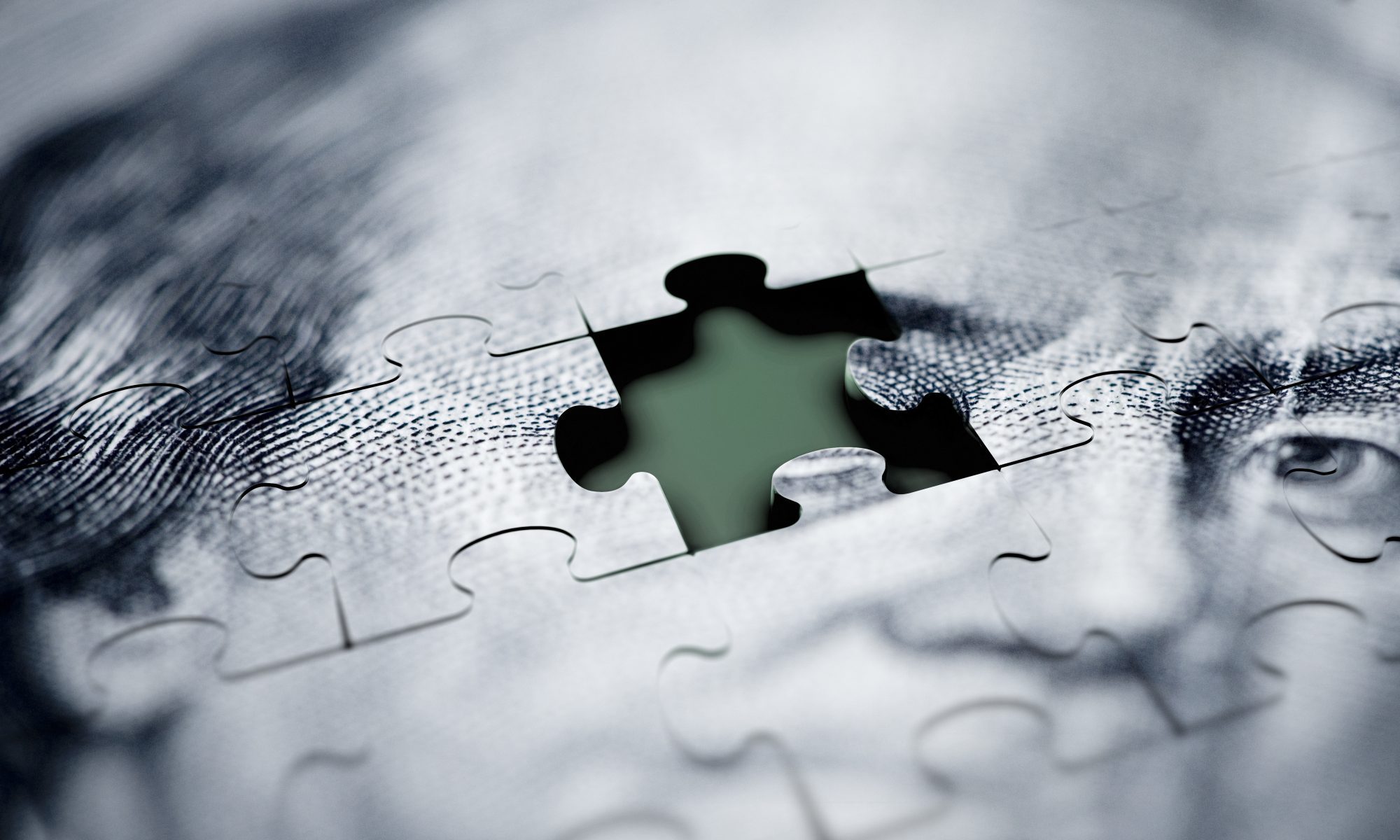 Wednesday, U.S. Attorney Jay E. Town announced that nine north Alabama counties (Calhoun, Cullman, DeKalb, Etowah, Jefferson, Lauderdale, Madison, St. Clair, and Tuscaloosa) will receive funding to enhance public safety services through various Department of Justice grants.
"The Department of Justice has again demonstrated its commitment to Alabama by providing much needed resources to local law enforcement and community partners in order to fight crime, reduce recidivism, and support the recovery of victims of crime," Town said. "The harm that violent and drug crimes cause our communities, both urban and rural, is profound. This support will assist our local partners in remedying some of that damage by delivering justice to both victims and perpetrators."
Eight cities (Anniston, Bessemer, Birmingham, Decatur, Florence, Gadsden, Huntsville, and Tuscaloosa) alongside DeKalb and St. Clair counties are receiving funding through the Office of Justice Programs' Bureau of Justice Assistance (BJA) and the Edward Byrne Memorial Justice Assistance Grant (JAG) program.
Under the JAG program, the cities will receive a total amount of $1,534,680 to support a broad range of activities to prevent and control crime based for their own state and local needs and conditions. JAG funds will be used to support all components of the criminal justice system, from multi-jurisdictional drug and gang task forces, to crime prevention and domestic violence programs, courts, corrections, treatment, justice information enforcement, and programs aimed at reducing crime and/or enhancing public/officer safety.
The Jefferson County District Attorney's Office is receiving funding through the Office of Justice of Programs' Bureau of Justice Assistance and BJA's National Sexual Assault Kit Initiative (SAKI) grant program.
Under the SAKI grant program, the Jefferson County District Attorney's Office will receive $876,804 to support the Department's criminal justice priorities of reducing violent crime and supporting law enforcement officers and prosecutors. The SAKI grant provide jurisdictions with resources to address sexual assault kits (SAKs) in their custody that have not been submitted to a forensic laboratory for testing with Combined DNA Index System (CODIS)-eligible DNA methodologies, and improving investigation and prosecution in connection with evidence and cases resulting from the testing process. The program also provides sites with resources to collect DNA samples from qualifying individuals who should have a sample in CODIS, but from whom a sample has never been collected or submitted to a laboratory for testing. In addition, SAKI will provide investigators with assistance on how to effectively question subjects, which could provide stronger investigative leads and build stronger prosecutorial cases, which in turn could help solve more crimes.
The Link of Cullman County, Inc. (The Link) is receiving funding through the U.S. Department of Justice's Office of Justice Programs' Bureau of Justice Assistance and Community-Based Adult Reentry with Small or Rural Organizations Program.
Under the Community Based Adult Reentry Grant, The Link will receive $500,000. The Link will use these funds to provide a comprehensive approach to adult reentry to identify transitional needs of the offender by providing case management, cognitive intervention, and follow-up measures.
The City of Birmingham Police Department (BPD) is receiving funding through the U.S. Department of Justice's Office of Justice Programs' Bureau of Justice Assistance's Body Warn Camera Program.
Under the Body Warn Camera Program, Birmingham Police Department will receive $276,000 to support the implementation of body-worn cameras. The intent of the program is to help BPD develop, implement, and assess the body warn camera as an additional tool in their comprehensive problem-solving approach to leverage the evidentiary value of digital footage; enhance officer and citizen safety, promote mutual trust and civility between officers and the public; and build community trust.
All of these grant monies are in addition to the Project Safe Neighborhoods programs currently underway across the Northern District. The DOJ is providing funding, training, and technical assistance already through the National Public Safety Partnership in the Cities of Birmingham, Anniston, and Oxford.
Announced last week, the Department of Justice awarded the National Children's Advocacy Center three grants totaling $2,734,498.
The U.S. Department of Justice awarded the 20 grants at the close the 2019 Fiscal Year. The grants support public safety and crime fighting initiatives throughout the Northern District of Alabama.
Print this piece
Huntsville police chief: Protesters "brought this on themselves"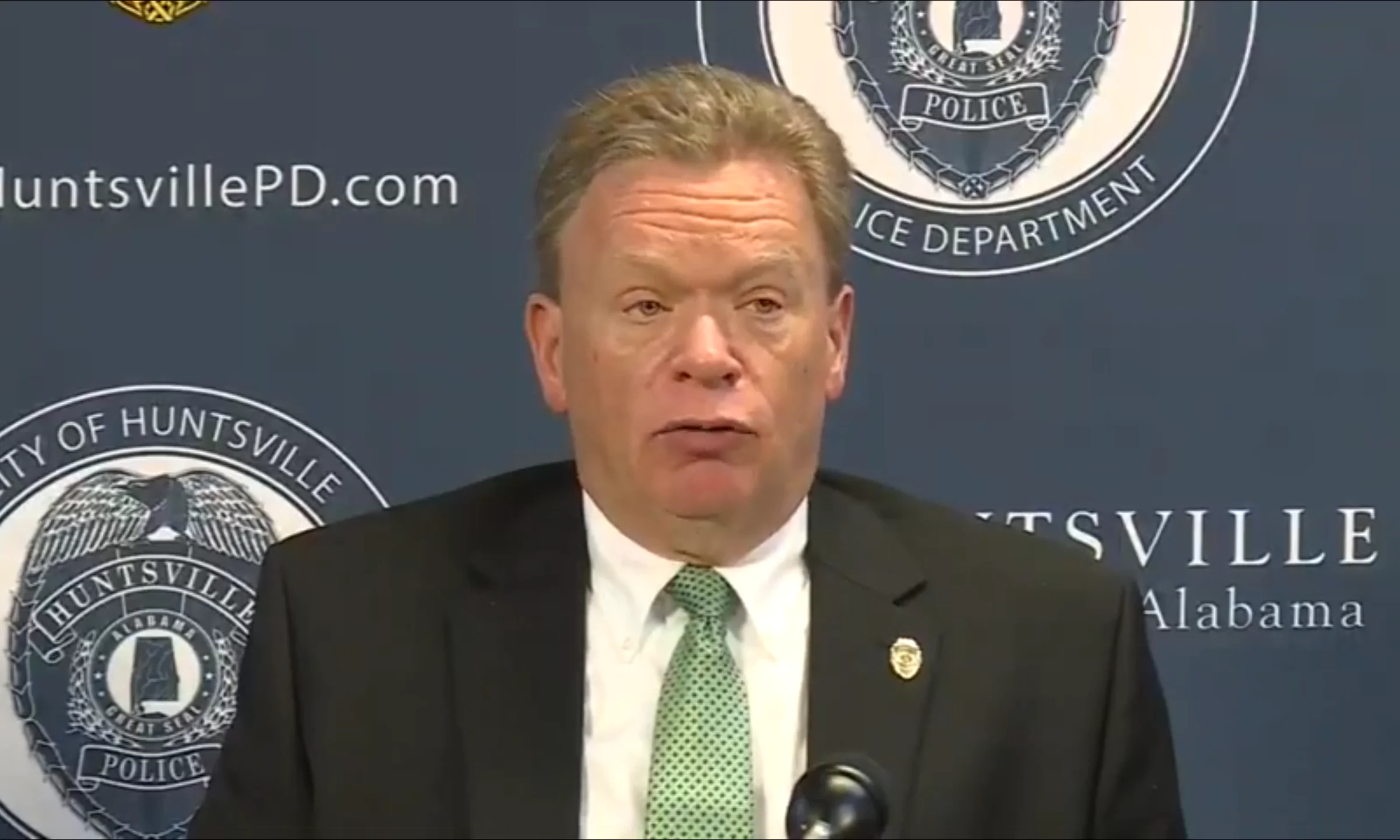 Huntsville's police chief and the Madison County sheriff defended the use of tear gas and rubber bullets on protesters in downtown Huntsville Wednesday evening, claiming the demonstrators "came here for the fight, not us."
Chief Mark McMurray said Thursday that demonstrators — whom he described as "anarchists" — "brought this on themselves" after refusing to disperse following the expiration of a permit at 6:30 p.m. Wednesday evening.
"We kept asking them to leave," McMurray said. "They brought this — this group brought this on themselves. They came here for the fight, not us."
Huntsville police, Madison County sheriffs deputies and state troopers with the Alabama Law Enforcement Agency deployed tear gas and fired rubber bullets at peaceful protesters and demonstrators Wednesday evening, injuring several people.
Video from the scene shows demonstrators in the aftermath of a peaceful Alabama NAACP rally peppered with rubber bullets and tear gas as law enforcement helicopters hovered overhead and police with guns moved among the rooftops in downtown.
One protester who was at the demonstration described her experience.
"After being forced into the park, the police boxed in the crowd and then shot tear gas behind us," said Kelly Jovenitti. "I was forced to run into a cloud of it. Everything was chaotic. I couldn't see. I know someone grabbed me and a medic was called. Some kind lady told me to take off my glasses and quickly rinsed my eyes the best she could."
She said she has asthma.
"I couldn't breathe," Jovenitti said. "My face was one fire. But the police were still coming. The gas was still coming. The rubber bullets were still coming. It sounded like a warzone."
Jovenitti said she was not an anarchist. "I just love all people and believe we all should be treated the same," she said.
McMurray said police felt they needed to clear the area before dark because protesters began donning protective equipment. Video shows a peaceful protest interrupted by police moving in.
"It's darkness coming on, when we lose the fight," McMurray said. "We have daylight, we win. It's 90 minutes. It's an unauthorized protest against the government. That's what it is. That's what anarchists do. This was not NAACP. This was a separate splinter group that took advantage of a peaceful protest and hijacked it to cause anarchy against our government. Their way is to cause damage, set fires, loot, pillage."
He said law enforcement saw guns and other weapons among the crowd, though none appear to have been used. The police chief said two officers had minor injuries and were back at work Thursday, but that protesters threw rocks and water bottles at police cars, which he said counts as assaulting a police officer.
Protesters had bleeding wounds on their legs after being hit with rubber bullets, and a small child — less than four years old — was engulfed in tear gas Wednesday evening, according to AL.com's Ian Hoppe.
"The whole tensions changed as they brought out more and more equipment, as they brought out the masks, the goggles and all of the bags started coming out," McMurray said. "We didn't change that tension."
Huntsville Mayor Tommy Battle, in a statement Thursday, said he supported law enforcement's tactics Wednesday night.
"What occurred after the NAACP event was disheartening. A second event occurred, structured by people who were not part of our community," Battle said. "They gathered at the courthouse to block the square and protest. This was not part of a permitted event, and there were no local organizers in charge, which becomes a public safety issue. Even so, police allowed the protestors time to express themselves before asking everyone to leave. Most complied, but others did not. Police were clear in their instructions and worked with the remaining protestors for more than an hour before using non-lethal irritants. The protesters had every opportunity to peacefully leave and they chose otherwise. The leadership of this second group is not our community."
The first sign of any offensive action by protesters came after police deployed smoke and after trooper cars sped through the area, according to reporters at the scene, when the protesters threw water bottles at state trooper cars.
"How many warnings do you give before you lose your sunset?" McMurray said.
Huntsville has so far not imposed a curfew, but law enforcement declared the event an unlawful assembly after a city-issued permit expired at 6:30 p.m.
"I think that law enforcement needs to be very, very careful about what they're doing and not anticipate violence," said Sen. Doug Jones, a former U.S. attorney. "I saw some people say last night in Huntsville that they were trying to prevent violence before it started, and you don't do that, I don't think, with gas and rubber bullets."
Jones called for a "good, long review" and said images of snipers on roofs and children gassed were disturbing.
At least 24 people were arrested Wednesday evening, all of them from Madison County, the chief said. Twenty were arrested for disorderly conduct for participating in the "unlawful assembly." But he also claimed that outside splinter groups agitated the crowd and "anarchists" organized the demonstration.
"The ones who stayed began donning all their protective equipment," McMurray said. "They put on their eye protection. They put on their gas masks. They broke out their first aid kits, their water, their milk, their preparations for combat, and they stood their line, and they were confrontational with us."
The police chief and sheriff said they were confident the protesters were an out-of-state splinter group because they saw cars with out-of-state tags.
"A lot of these people came in to ramp up the numbers of what happened Monday," McMurray said, referring to the first time law enforcement deployed tear gas against protesters in Huntsville after a protest Monday evening. "They weren't here for the NAACP. They were here for anarchist movements."
McMurray displayed what he said was an anarchist poster found at the demonstration. He also showed photos of pipes and other materials, which he said were weapons stashed by the demonstrators, though none appeared to have been used.
Madison County Sheriff Kevin Turner said police "did the right thing" Wednesday evening.
"We did the right thing last night," Turner said. "At 6:30, when that permit was over, when they came to the square, we still showed patience and allowed them to march that square — when we could have initially just ended it. There is tensions across this country. We see it every single night on TV. It is a terrible thing, a terrible thing that happened to Mr. Floyd — terrible. But we've got to do the right thing. By doing these acts and coming into our town, or any town for that matter, and destroying it, it takes everything away from what happened. And we're not going to allow that here in the city of Huntsville or in Madison County. We're not going to do it."
Print this piece