Doug Jones, bipartisan colleagues urge Trump to rethink troop withdrawal from Syria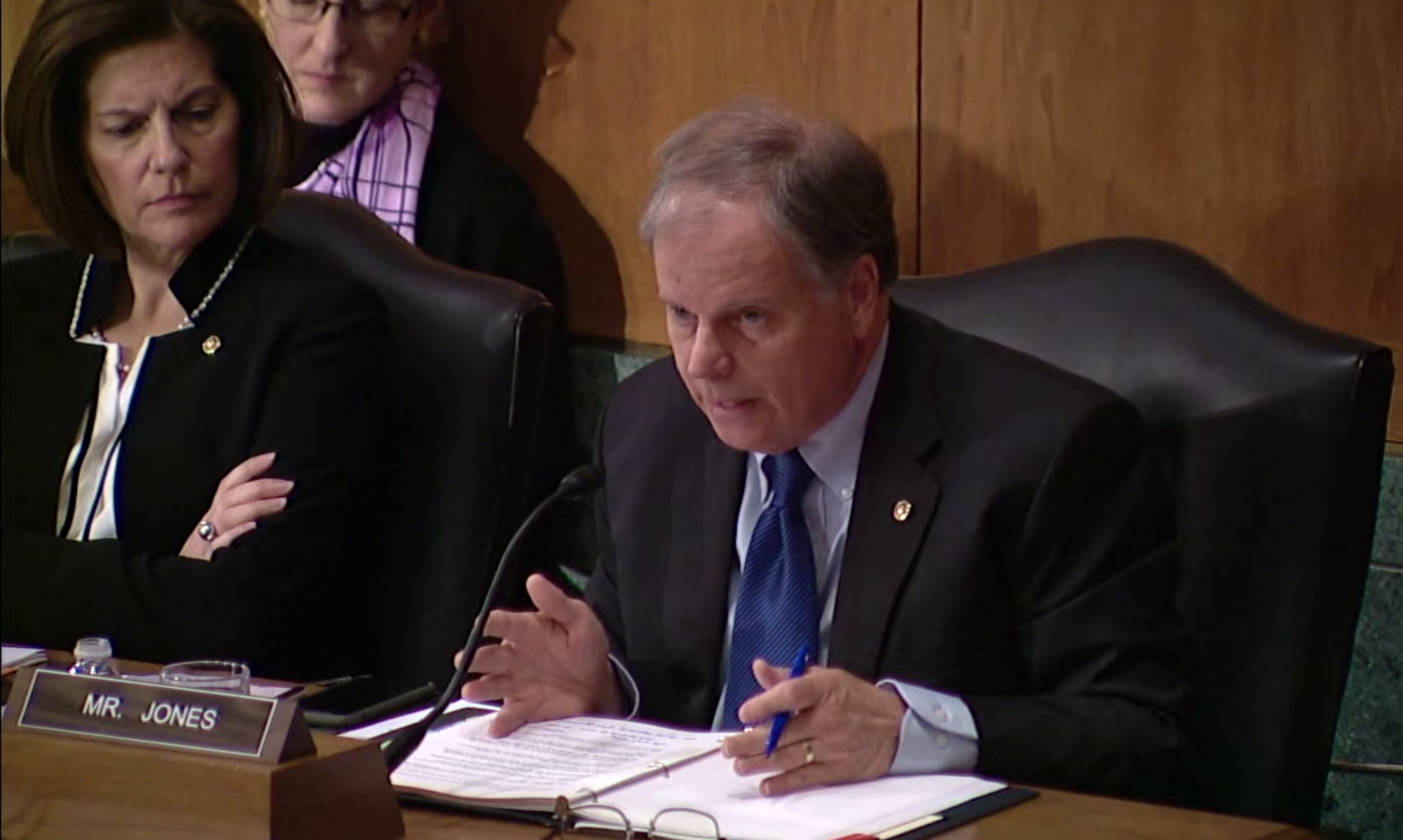 Sen. Doug Jones, D-Alabama, on Thursday joined a bipartisan group of senators in asking President Trump to reconsider his order to withdraw U.S. troops from northern Syria, which has allowed Turkey to invade and attack the Kurds, allies in the fight on ISIS. 
Jones was joined by senators Joe Manchin, D-WV, Doug Jones, Martha McSally, R-AZ, Angus King, I-ME, and Dan Sullivan, R-AK, all members of the Senate Armed Services Committee in the writing of a letter to Trump explaining their concerns about Turkey's attack on the Kurds and the danger of leaving ISIS captives in that area without U.S. troop presence. 
"Dear President Trump,
We write to you as bipartisan members of the Senate Armed Services Committee to implore you to reconsider the current strategy in regards to the Turkish incursion into northeastern Syria. We are confident that a structured and deliberate strategy to support our Kurdish partners while reassuring Turkey of our commitment to regional peace will earn broad support across Congress, the National Security community and the American people.
As we have seen in recent days, even small shifts in force posture in Syria have allowed Turkey to begin a ground invasion, shelling, and bombing of Kurdish-held territory.  Five years of fighting alongside the Kurds have demonstrated to us their skill and resolve, but without an American presence, even these fierce warriors stand little chance against the modern and sophisticated Turkish forces. In fact, in the face of our announced withdrawal they have already been forced to align themselves with the Assad regime and its Russian and Iranian partners in order to survive.
Furthermore, we have serious concerns about the state of the numerous prisons and camps that currently detain ISIS fighters and their families. We believe that trusting Turkey with such an essential responsibility with no oversight from the international community carries an unacceptable risk.  The Kurds have demonstrated their capability in this task, and by allowing them to be attacked, we are accepting their diminished ability to provide security and protection to the region.
We are aware that one of your goals is to reduce US involvement in long term wars in the Middle East, and many of us are supportive of those efforts. However, leaving so abruptly without protection for those partners who have been with us in the fight against ISIS is not only perilous for them, but also dangerous for us and our national security. This decision will potentially degrade future relationships with allies and partners around the world, who may question our long-term commitment and resolve.
We come to you in the sincerest bipartisan fashion because of our grave concerns about our national security and foreign policy. We hope that you will urge Turkey to end their offensive and find a way to a peaceful resolution while supporting our Kurdish partners to ensure regional stability."
The letter to Trump on Thursday from the members of the Senate Armed Services Committee came on the same day that Senate Republicans blocked a vote on a resolution passed by the House that condemned Trump's decision to withdraw troops from northern Syria. 
Four of six Alabama Republican congressmen, along with Rep. Terri Sewell, a Democrat, voted Wednesday to approve the House's resolution, which passed on a 354-60 vote. 
Sen. Rand Paul led a group of Republicans in the Senate opposing the House resolution, blocking it from coming up for a vote. 
Jones in a social media post in October warned of the dangers of removing U.S. forces from northern Syria. 
"Kurdish fighters have been invaluable partners in our mission to defeat the Islamic State," Jones said in the post. "To abandon them in this moment leaves a vacuum for a resurgence of IS in the region.
Print this piece
Sewell, Rogers vote for bipartisan bills to improve Paycheck Protection Program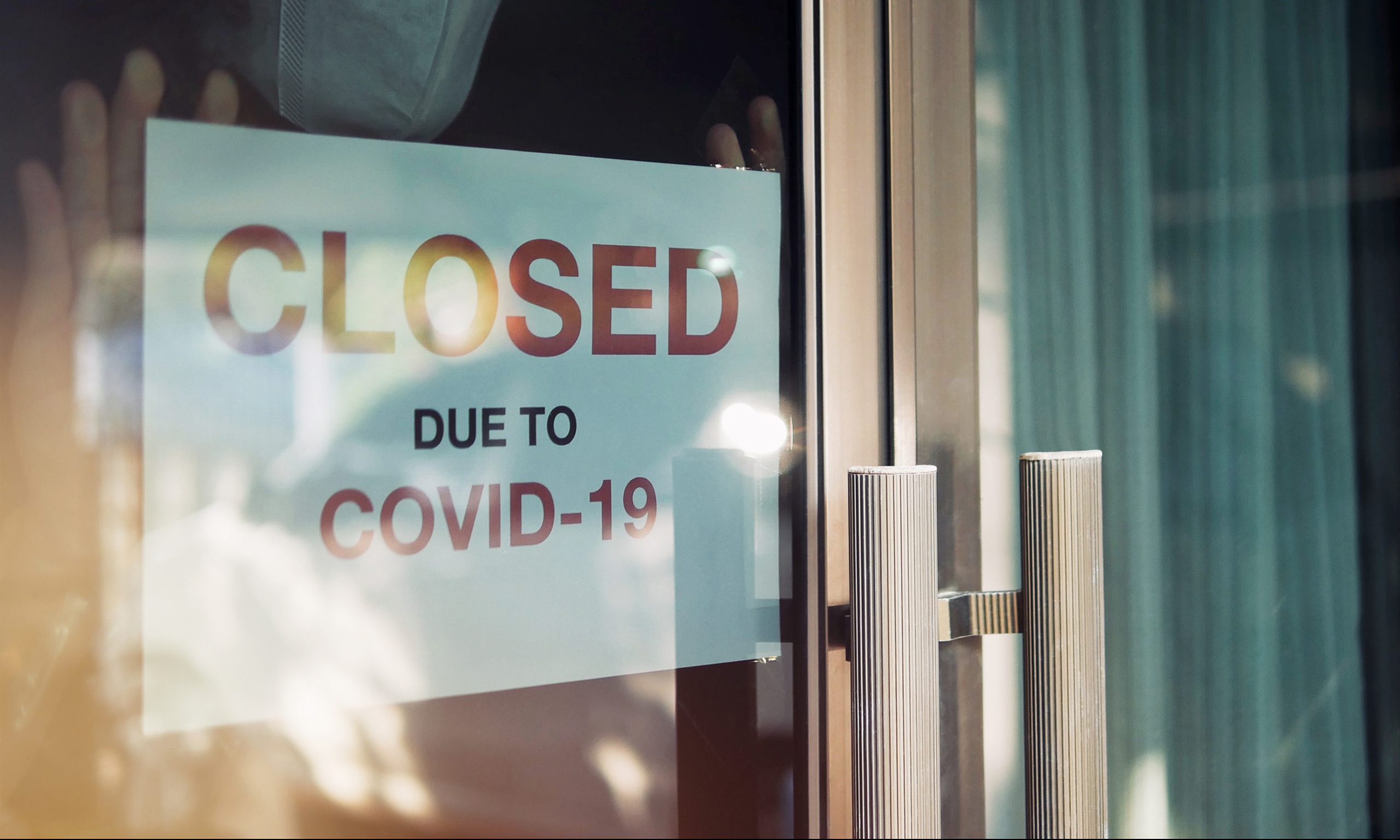 U.S. Reps. Terri Sewell, D-Selma, and Mike Rogers, R-Saks, voted in favor of a bipartisan bill aimed at improving the Paycheck Protection Program, dubbed the Payroll Protection Program Flexibility Act.
"The Paycheck Protection Program has been a lifeline for tens of thousands of Alabama businesses, but there are still too many small businesses that have been unable to access necessary resources because of the program's strict stipulations," Sewell said.
Sewell said many small businesses have not applied despite their urgent need because they do not believe they can meet current standards, and many are afraid to use the money because of the program's strict requirements.
"The bills the House passed today would both make the PPP program more flexible so it can reach more small businesses in need, and also increase the program's transparency to ensure funding is going to main street businesses that need support the most," Sewell said.
Rogers said he was pleased the act passed the House.
"The bill will add more flexibility to these loans to help small businesses even more," he said. "It will extend the loan forgiveness period, allow businesses that receive forgiveness to also receive payroll tax deferment and will allow businesses to spend different amounts on payroll costs and mortgage, rent, and other expenses. I hope these modifications will further help our small businesses that are the heartbeat of our local economies."
According to the U.S. Small Business Administration, more than 60,000 Paycheck Protection Program loans have been issued to small businesses in Alabama with each recipient receiving an average PPP loan of about $100,000.
According to Sewell's office, the new bill would provide needed flexibility to the Paycheck Protection Program — originally created by Congress in the CARES Act in April — in order to make this key program functional for the small businesses that need it the most.
Sewell's office provided a lengthy explanation of what the legislation does:
Under the current Paycheck Protection Program, the PPP loan converts to a grant as long as the small business uses the loan within eight weeks of the CARES Act enactment – that is, by June 30 – and uses at least 75 percent of the loan proceeds on payroll and the rest for such necessary expenses as rent, mortgage interest, and utilities. Many small businesses, particularly very small businesses, have reported that, with these restrictions, the loans do not meet their needs.
The bill makes the PPP program more flexible in the following key ways, in order to make it more accessible and usable for the vulnerable small businesses that need it the most:
Allowing loan forgiveness for expenses beyond the 8-week covered period to 24 weeks and extending the rehiring deadline. Back in March, the PPP program was established as an eight-week program, ending on June 30. However, it is clear that the economic effects of the pandemic will impact small businesses long past June 30. The current eight-week timeline does not work for local businesses that could only very recently have customers and those that are only allowed to open with very heavy restrictions. Small businesses need the flexibility to spread the loan proceeds over the full course of the crisis, until demand returns.
Increasing the current limitation on the use of loan proceeds for nonpayroll expenses from 25 percent to 40 percent. Currently, under regulations issued by the Trump Administration, the PPP loans require that no more than 25 percent of loan proceeds can be spent on non-payroll expenses such as rent, mortgage interest, and utilities. This limitation has prevented many small businesses, such as independent restaurants, from applying to the program because their rent is significantly more than 25 percent of their monthly expenses. The 40 percent limitation in this bill is much more realistic.
Extending the program from June 30 to December 31. By ensuring the PPP program will operate for 24 weeks, rather than only eight, this bill will ensure that many more truly small businesses will be able to take advantage of the program.
Extending loan terms from two years to five years. According to the American Hotel and Lodging Association, full recovery for that industry following both the September 11, 2001 terrorist attacks and the 2008 recession took more than two full years. This was also true for many other industries. If the past is any indication of the future, it will take many businesses more than two years to achieve sufficient revenues to pay back the loan.
Ensuring full access to payroll tax deferment for businesses that take PPP loans. The purpose of PPP and the payroll tax deferment was to provide businesses with liquidity to weather the crisis. Receiving both should not be considered double-dipping. Businesses need access to both sources of cash flow to survive.
The Payroll Protection Program Flexibility Act passed on a 417 to 1 vote. Alabama Congressmembers Bradley Byrne, Mo Brooks, Robert Aderholt, Martha Roby, and Gary Palmer also voted for the legislation. It now heads to the Senate for their consideration.
Rogers represents Alabama's 3rd Congressional District. Sewell represents Alabama's 7th Congressional District.
Print this piece