GE Appliances plant in Decatur wins best manufacturing plant from Assembly Magazine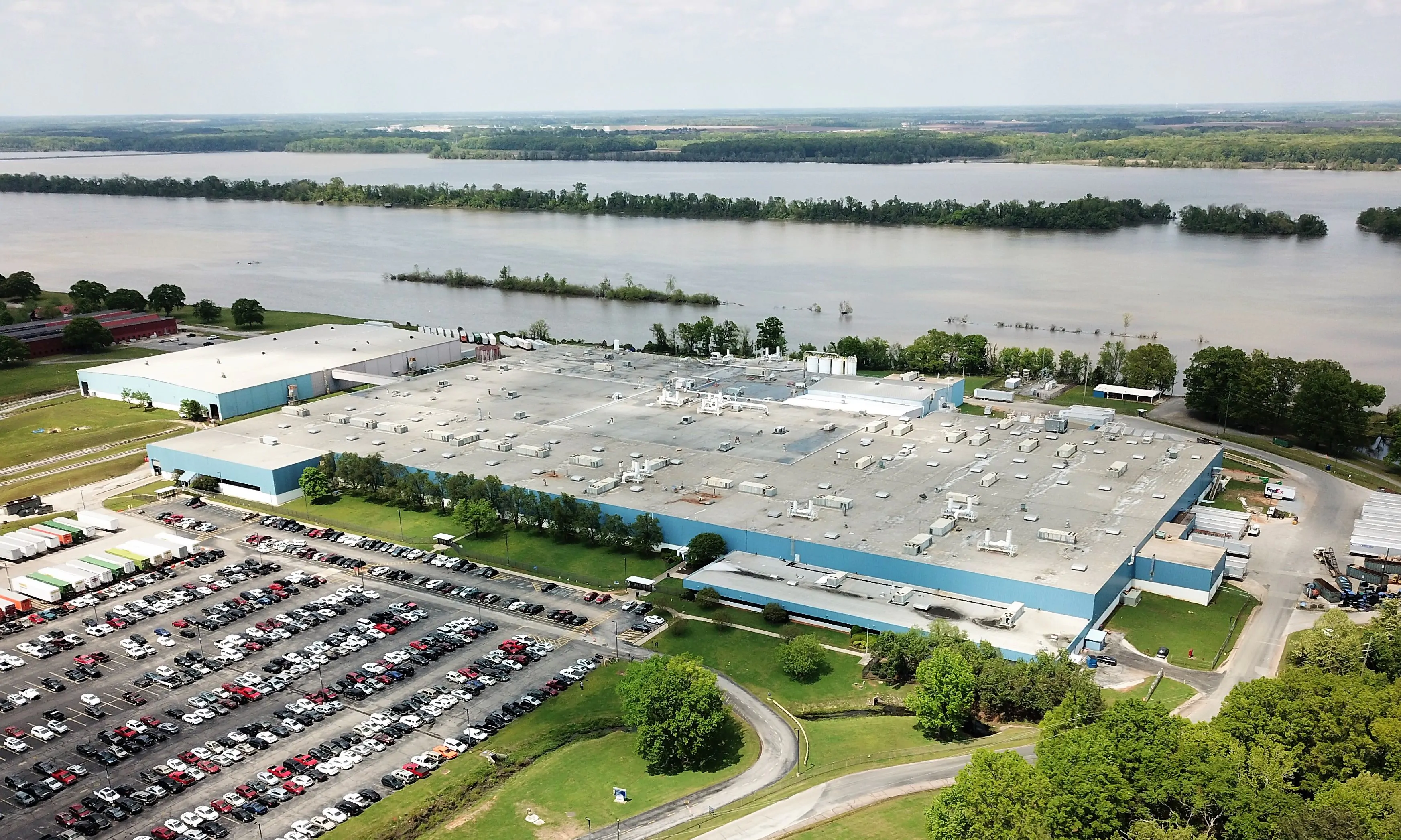 Monday, October 14, GE Appliances, a Haier company, announced that its Decatur refrigeration plant was named the best manufacturing plant in the country according to Assembly Magazine.
In June 2018, GE Appliances announced that it would make $115 million in investments to transform the 42-year-old facility into the company's Manufacturing Center of Excellence for top-freezer refrigerators. That investment also resulted in the creation of 255 new jobs bringing total employment to 1,300.
"I could not be prouder of the hard work and dedication of our employees that led to this honor," said GE Appliances Executive Director Renee Story. "The investments we've made here are just one part of the story of our transformation into a manufacturing center of excellence. Every employee had a hand in helping us achieve this honor. I'm so proud of our amazing team."
The Assembly Magazine Assembly Plant of the Year Award was established in 2004 and showcases state-of-the-art manufacturing facilities that applied world-class processes to reduce production cost, increase productivity, shorten time-to-market, and improve product quality.
"The Decatur plant was selected for our award because of the way that it applied cutting-edge technology to reduce operator errors and improve productivity," said Junior editor Austin Weber. "We were also impressed with how the facility has invested in state-of-the-art automation, such as robotics and automated guided vehicles, to address issues related to ergonomics and material handling. GE Appliances Decatur is a leader in using data analytics and lean manufacturing principles to streamline assembly lines and improve product quality."
Economic developer Nicole Jones told the Alabama Political Reporter, "With a presence in the area for over four decades, GE Appliances has become a household name in Decatur and Morgan County. Recall that in 2018, GE announced a $115 million expansion of their Decatur facility, set to create 255 additional jobs and bring total employment to approximately 1,300."
Dr. Jones continued, "Over the past few years, GE Appliances has made noteworthy investments in facilities around the United States and remains steadfast in utilizing state-of-the-art technology in their manufacturing process. GE's continued expansion in Decatur, Alabama is a testament to the company's confidence in our state's workforce, business climate, and quality of life. Congratulations, GE, on your well-deserved achievement of Assembly Magazine's Manufacturing Plant of the Year. We appreciate your investment in Alabama."
The Decatur factory utilizes data visualization, 3-D scanning, rapid prototyping and other technologies as part of its "Brilliant Factories" initiative to increase efficiency, safety and quality.
The Decatur plant include: Automatic Guided Vehicles (AGVs)to moves very heavy refrigerator doors through processes, reducing damage and eliminating worker's ergonomic burden. The plant uses Multi-access SCARA Robots to perform heavy lifting operations, repetitive tasks, foam and adhesive applications and other ergonomically challenging jobs. The plant also uses copper tube bending robots to ensures consistent bending and flexibility in fabricating condenser coils and compressors.
"Being recognized by the industry in this way affirms our commitment to advanced manufacturing in the U.S.," said GE Appliances Vice President Bill Good. "Decatur is a shining example of our efforts to integrate cutting-edge technology to improve efficiency, quality and safety in Alabama and in all nine of our U.S. manufacturing plants."
GE Appliances invested more than $600 million since 2018 in new products and its nine U.S. manufacturing plants and smart distribution network.
Print this piece
More than 200 people hospitalized with confirmed, suspected COVID-19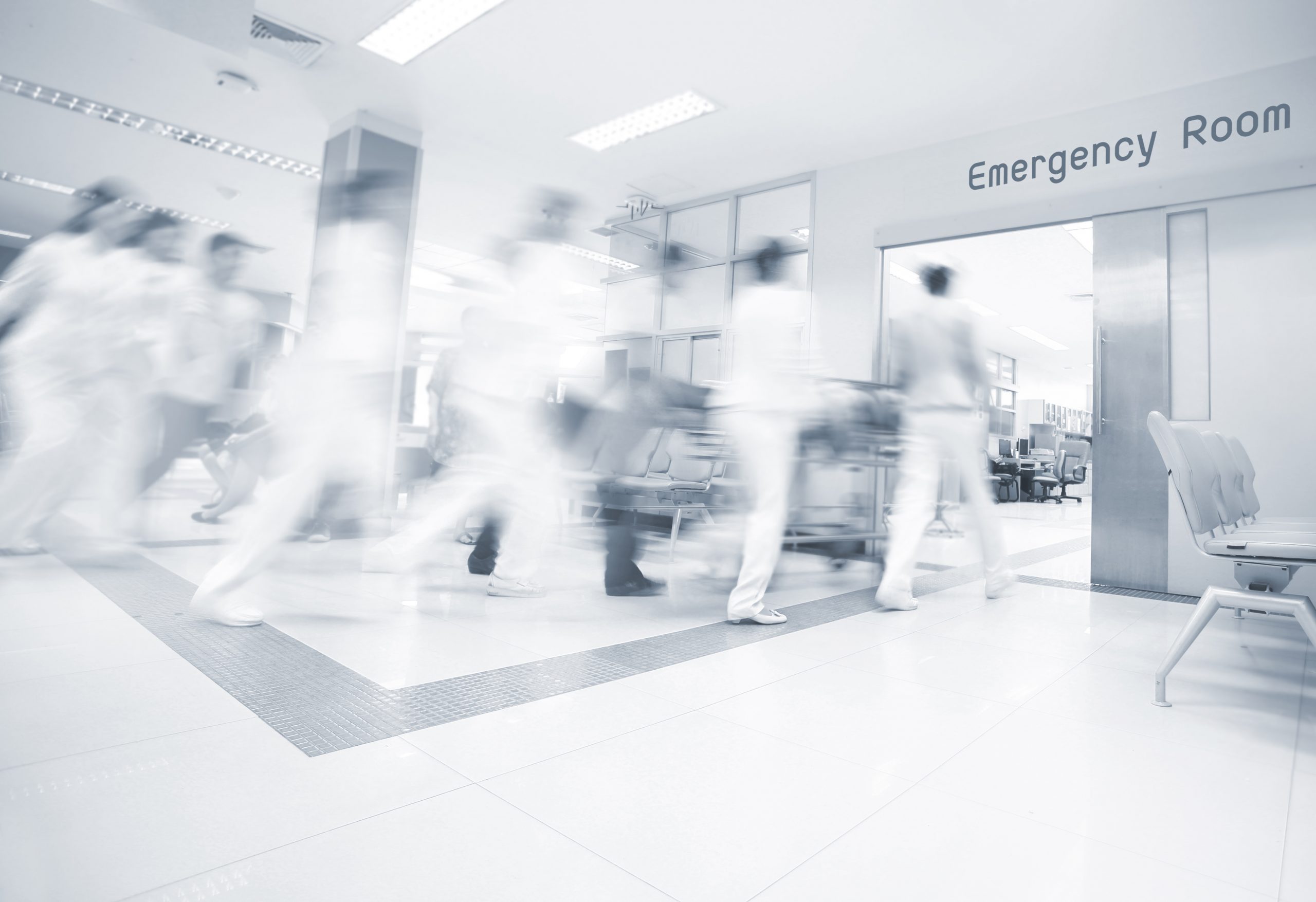 More than 200 people are hospitalized in Alabama with either a lab-confirmed case of the novel coronavirus that causes COVID-19, or a case the hospital suspects to be the virus but testing has not yet confirmed.
At least 120 people with lab-confirmed cases of the virus — about 12 percent of the state's 1,000 confirmed cases, as of Wednesday morning — were hospitalized in ten of the state's largest hospitals at the beginning of this week. The number is likely higher statewide.
The Alabama Department of Public Health has so far not provided regular updates on the number of hospitalizations in the state, but State Health Officer Dr. Scott Harris has said about 8 percent of confirmed cases are hospitalized. Hospitals are reporting their hospitalization numbers to the state using the Alabama Incident Management System.
These ten hospitals who responded, which represent about a third of the state's hospital bed capacity, provided basic hospitalization numbers to APR over the past two days.
More than 200 people were hospitalized in these hospitals when those with suspected cases of the virus are included. From the ten hospitals that provided numbers, more than 85 people are hospitalized with a suspected case of the virus. The number is likely much higher because not all of the ten hospitals shared how many suspected cases they are treating.
If the number of patients who are awaiting test results for unknown respiratory illnesses is included, the number is even higher — more than 300. It's likely hospitals are treating these patients as if they have COVID-19, out of an abundance of caution.
Not all of the suspected cases will turn out to be COVID-19, but over the last week, hospitals have seen many of their suspected cases turn into confirmed cases after receiving lab test results. Lab results from the state's lab are taking more than four days, on average, several of the hospitals said.
The state's largest hospital, UAB in Birmingham, actually saw its inpatient confirmed cases decline since Thursday, March 26. A hospital spokesperson said 52 people were hospitalized with a confirmed case of the virus as of Tuesday at 11 a.m., down from a high of 62 on March 26.
Other hospitals are seeing their cases surge. East Alabama Medical Center in Opelika has seen its COVID-19 patient load more than double since last week. The hospital, as of Monday, was treating 20 people with a confirmed case of the virus and 31 more with a suspected case. At least seven people have died at EAMC since Friday.
Southeast Medical Center in Dothan is also seeing higher numbers of COVID-19 cases. It is treating 14 inpatient confirmed cases — up from four last week —  and 24 more inpatients are awaiting test results. It's possible that some of these patients are not from Alabama.
These numbers are delayed and shouldn't be misconstrued as totally reflective of what hospitals are handling right now. The number of people hospitalized for COVID-19 is likely to be much higher than we are able to report, because of testing result delays, other problems with data reporting and hospitals we weren't able to gather data from.
Our data is limited because it only includes some of the state's largest hospitals, and not all hospitals provided the same type of data to us. Some did not respond to our requests for information. But these estimates do show that the number of people hospitalized with COVID-19 in Alabama is higher than the percentage reported by the Department of Public Health.
The Alabama Department of Public Health is releasing more limited data than neighboring states. The Georgia Department of Public Health regularly releases hospitalization numbers and detailed demographic data on those who have died.
In that state, at least 885 people — about 21.5 percent of its confirmed cases — are hospitalized. Georgia also releases the number of negative test results from commercial labs. In Alabama, it's hard to tell how many people have been tested because commercial labs are not required to report their negative tests.
Louisiana, which is in the midst of a crisis, also releases hospitalization numbers, negative test results, and specific data on how many people are intubated on ventilators. In that state, 1,355 people are hospitalized with the virus, and 5,237 people have tested positive. 239 people have died. More than 38,000 people have been tested in Louisiana for the virus.
In Alabama, the Department of Public Health says 7,774 people have been tested. At least a thousand have tested positive. Twenty-four people have died.
Print this piece