GE Appliances plant in Decatur wins best manufacturing plant from Assembly Magazine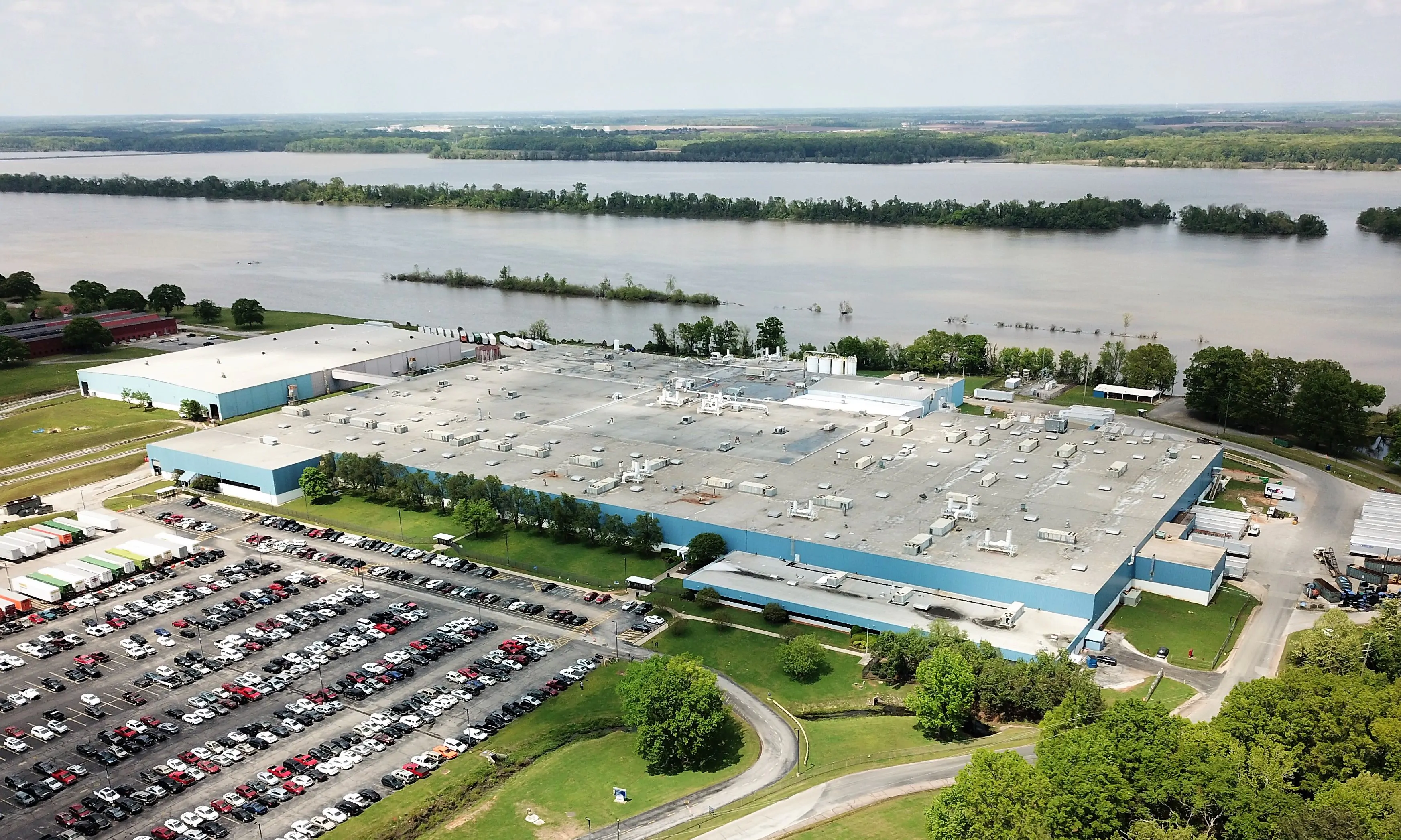 Monday, October 14, GE Appliances, a Haier company, announced that its Decatur refrigeration plant was named the best manufacturing plant in the country according to Assembly Magazine.
In June 2018, GE Appliances announced that it would make $115 million in investments to transform the 42-year-old facility into the company's Manufacturing Center of Excellence for top-freezer refrigerators. That investment also resulted in the creation of 255 new jobs bringing total employment to 1,300.
"I could not be prouder of the hard work and dedication of our employees that led to this honor," said GE Appliances Executive Director Renee Story. "The investments we've made here are just one part of the story of our transformation into a manufacturing center of excellence. Every employee had a hand in helping us achieve this honor. I'm so proud of our amazing team."
The Assembly Magazine Assembly Plant of the Year Award was established in 2004 and showcases state-of-the-art manufacturing facilities that applied world-class processes to reduce production cost, increase productivity, shorten time-to-market, and improve product quality.
"The Decatur plant was selected for our award because of the way that it applied cutting-edge technology to reduce operator errors and improve productivity," said Junior editor Austin Weber. "We were also impressed with how the facility has invested in state-of-the-art automation, such as robotics and automated guided vehicles, to address issues related to ergonomics and material handling. GE Appliances Decatur is a leader in using data analytics and lean manufacturing principles to streamline assembly lines and improve product quality."
Economic developer Nicole Jones told the Alabama Political Reporter, "With a presence in the area for over four decades, GE Appliances has become a household name in Decatur and Morgan County. Recall that in 2018, GE announced a $115 million expansion of their Decatur facility, set to create 255 additional jobs and bring total employment to approximately 1,300."
Dr. Jones continued, "Over the past few years, GE Appliances has made noteworthy investments in facilities around the United States and remains steadfast in utilizing state-of-the-art technology in their manufacturing process. GE's continued expansion in Decatur, Alabama is a testament to the company's confidence in our state's workforce, business climate, and quality of life. Congratulations, GE, on your well-deserved achievement of Assembly Magazine's Manufacturing Plant of the Year. We appreciate your investment in Alabama."
The Decatur factory utilizes data visualization, 3-D scanning, rapid prototyping and other technologies as part of its "Brilliant Factories" initiative to increase efficiency, safety and quality.
The Decatur plant include: Automatic Guided Vehicles (AGVs)to moves very heavy refrigerator doors through processes, reducing damage and eliminating worker's ergonomic burden. The plant uses Multi-access SCARA Robots to perform heavy lifting operations, repetitive tasks, foam and adhesive applications and other ergonomically challenging jobs. The plant also uses copper tube bending robots to ensures consistent bending and flexibility in fabricating condenser coils and compressors.
"Being recognized by the industry in this way affirms our commitment to advanced manufacturing in the U.S.," said GE Appliances Vice President Bill Good. "Decatur is a shining example of our efforts to integrate cutting-edge technology to improve efficiency, quality and safety in Alabama and in all nine of our U.S. manufacturing plants."
GE Appliances invested more than $600 million since 2018 in new products and its nine U.S. manufacturing plants and smart distribution network.
Judge orders Alabama to change voter requirements over COVID-19 concerns
In his 197-page ruling, the judge wrote that "the plaintiffs have proved that their fears are justified."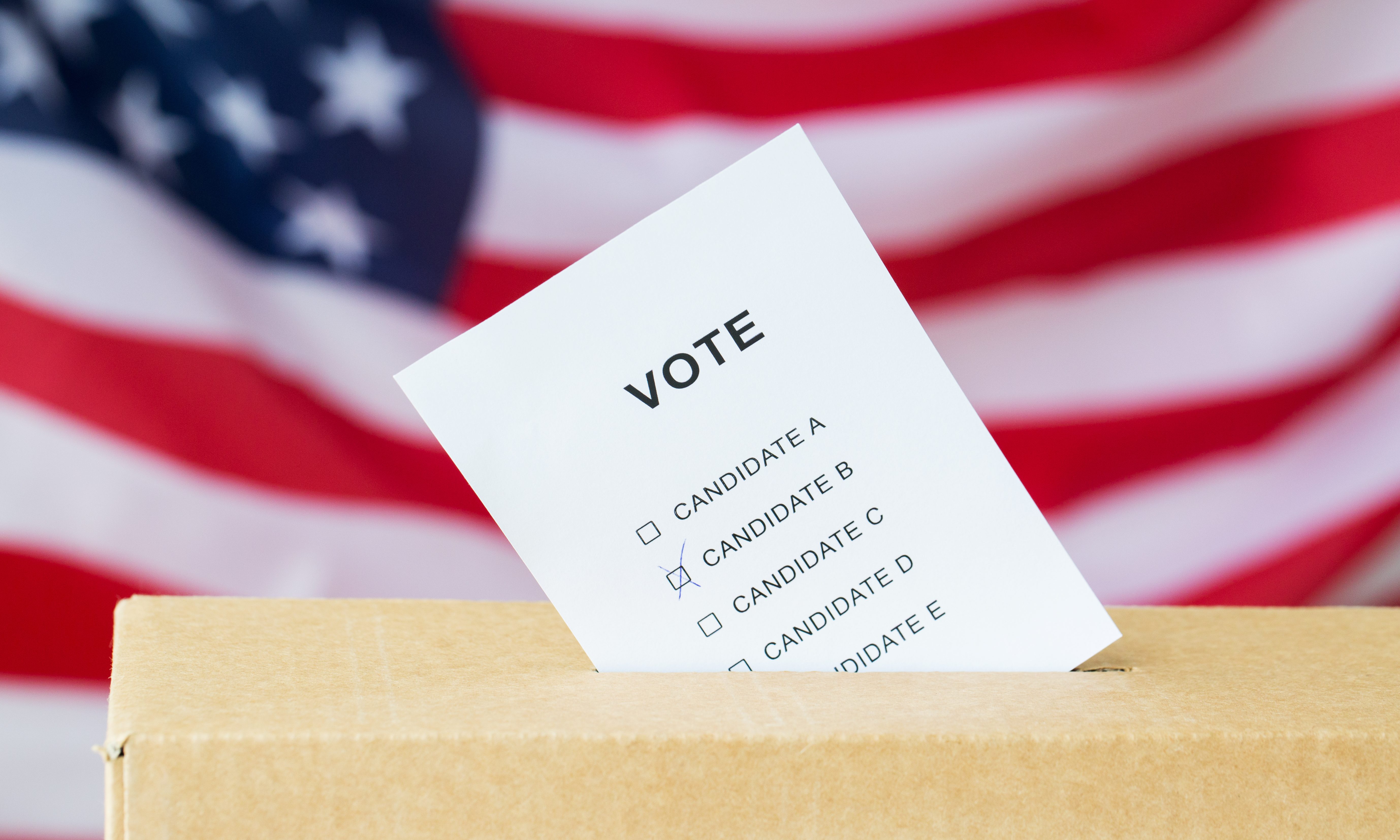 A federal judge ruled in favor of plaintiffs in a case challenging aspects of Alabama's voting requirements amid the COVID-19 pandemic.
U.S. District Judge Abdul Kallon's Wednesday ruling orders the principal defendant in the lawsuit, Alabama Secretary of State John Merrill, to allow curbside voting, in the counties that choose to do so, but only for the Nov. 3 general election. The judge's rulings pertain solely to the Nov. 3 election.
Kallon also ordered the state to do away with the requirement for voters to have two witnesses or a notary sign their absentee ballot, if the voter submits a statement that they have an underlying medical condition that puts them at a heightened risk from COVID-19 and thus, they cannot safely get those additional signatures.
In addition, Kallon ruled that voters 65 and older with an underlying medical condition won't need to submit a copy of a photo ID with their absentee ballot, so long as the voter provides other identifying information, such as their driver's license number or last four digits of their Social Security number.
In his 197-page ruling, Kallon wrote that "the plaintiffs have proved that their fears are justified" and the voting provisions challenged in the lawsuit "unduly burden the fundamental Constitutional rights of Alabama's most vulnerable voters and violate federal laws designed to protect America's most marginalized citizens."
"That is for three reasons," the judge continued. "First, because the Challenged Provisions only marginally advance the State's interests in maintaining them while significantly burdening the right to vote, all three provisions violate the First and Fourteenth Amendments during the pandemic."
"Second, because the photo ID requirement and the de facto curbside voting ban make voting inaccessible for voters with disabilities, both those provisions violate the Americans with Disabilities Act during the pandemic. Finally, because the witness requirement interacts with Alabama's history of discriminating against Black citizens to deny Black voters' their right to vote, that provision violates the Voting Rights Act during the pandemic."
The lawsuit, filed by the NAACP Legal Defense and Educational Fund, Southern Poverty Law Center, American Civil Liberties Union, ACLU of Alabama and Alabama Disabilities Advocacy Program, was brought on behalf of several Alabamians with underlying medical conditions.
"This decision is a huge win for Alabama voters, especially voters of color and voters with disabilities," said Deuel Ross, senior counsel at LDF, in a statement. "Given COVID-19, Alabama's draconian voting rules needlessly place the health and voting rights of Alabamians in danger. No one should be forced to risk their safety to exercise their constitutional right. State and local election officials have a responsibility to ensure that voting is easy and accessible for everyone in the pandemic."
Caren Short, senior staff attorney for the SPLC, applauded Wednesday's decision.
"Today's decision provides  crucial relief in Alabama's absentee voting process, allows for curbside voting in counties that wish to provide it, and ultimately will create a better public health situation in Alabama as it conducts an historic election," Short said. "We're deeply hopeful that the secretary of state and county election officials will accept the court's ruling and begin educating Alabama voters on how they can vote safely and easily for the general election."
"This ruling recognizes the hardships these laws place on Black Alabamians and those at particular risk for COVID-19. This decision will help to ease those burdens in the midst of this deadly pandemic," said Davin Rosborough, senior staff attorney with the ACLU's Voting Rights Project.
Merrill, in a statement to APR after the ruling, said he plans to appeal the verdict, which he likened to "judicial activism."
"I am extremely disappointed in today's ruling in the case of People First of Alabama v. Merrill relating to the November 3 General Election. Judge Kallon's ruling to disallow the Secretary of State from prohibiting an illegal activity known as 'curbside voting' undermines the integrity of the elections process and the ability for Alabamians to cast a secret ballot as the chain of custody is then broken," Merrill said. "It is important to remember that counties are in no way required to offer the illegal activity known as 'curbside voting."
Kallon in his ruling noted that "No provision of Alabama law expressly prohibits curbside or drive" but that there's also no provision in state law allowing for the practice, and that Merrill then believes curbside voting to be illegal. Kallon also wrote that several states do allow for curbside voting, and that the Centers for Disease Control and Prevention recommends states allow curbside voting to comply with social distancing rules and in limiting personal contact during in-person voting.
"In addition, the photo ID and witness requirement components are necessary deterrents for those wishing to illegally influence elections," Merrill continued. "We look forward to successfully appealing this decision as we continue fighting for safe and secure elections – free from voter fraud and judicial activism."
Alabama Attorney General Steve Marshall in a statement said he will ask for an appeal of Kallon's verdict.
"Back in June, the district court in this case enjoined these important protections for the primary runoff.  But the U.S. Supreme Court stepped in, staying that injunction and allowing the State to enforce its laws.  We will ask the 11th U.S. Circuit Court of Appeals and, if necessary, the Supreme Court, to do the same again," Marshall said. "Voting began weeks ago. And every Alabama voter is entitled to vote under the same laws, not new ones written by a federal court in the middle of voting."