A new report from The Pew Charitable Trusts showed that Alabama received 36.8 percent of its revenue from federal funds in the fiscal year 2017.
The data analyzed all 50 states, determining how much of each state's revenue comes from federal dollars.
Alabama has stayed at a steadily higher percentage than the 50-state share for revenue from federal funds since 2001.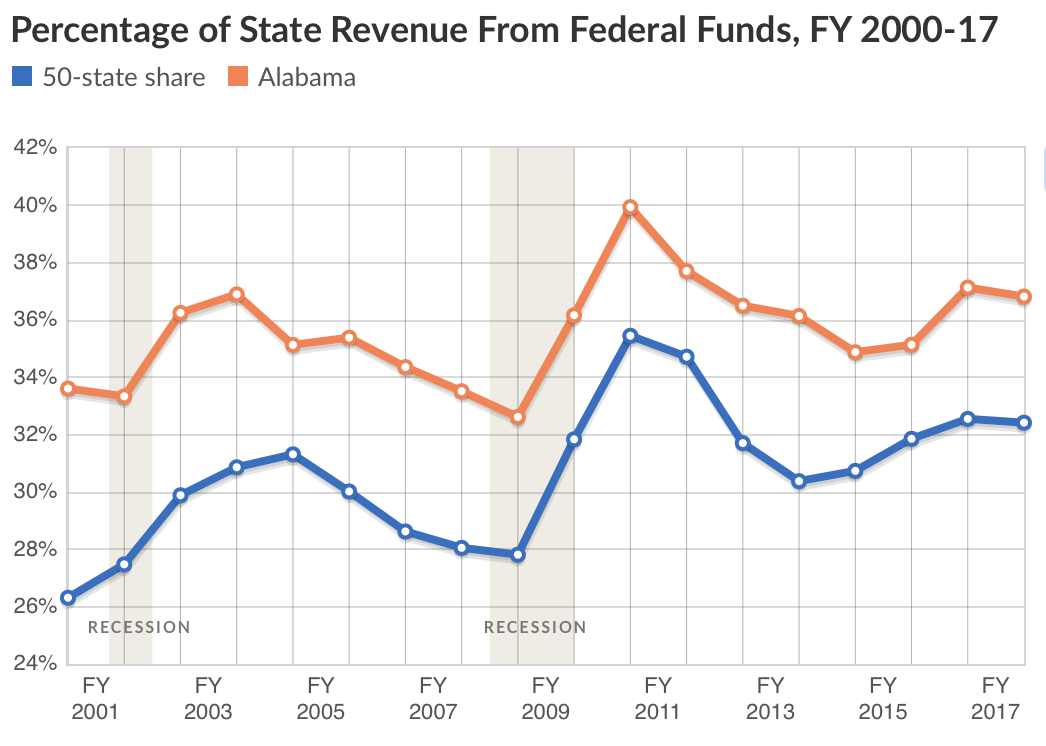 However, the state still lies in the middle of the pack nationwide.
Neighboring states Louisiana and Mississippi had the third and fourth highest percentages of state revenue coming from federal funds, with 43.7 percent and 43.3 percent respectively.
The lowest state was Hawaii, with 20.7 percent of their revenue coming from federal funds.
Fiscal year 2017 was the first time that 31 states, not including Alabama, who expanded Medicaid coverage picked up 5 percent of the costs of insuring enrollees who became eligible under the Affordable Care Act.