Alabama receives more than a third of its revenue from federal funds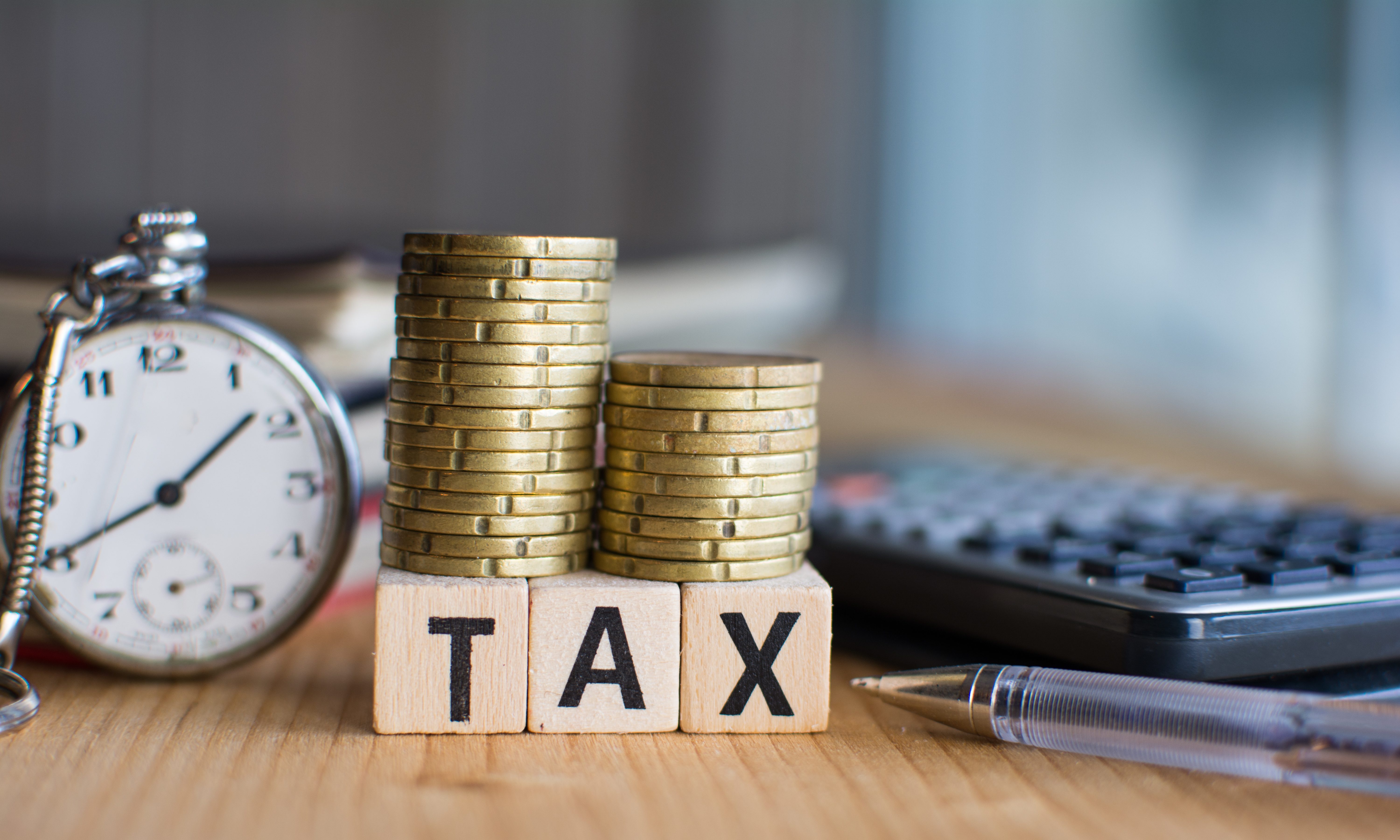 A new report from The Pew Charitable Trusts showed that Alabama received 36.8 percent of its revenue from federal funds in the fiscal year 2017.
The data analyzed all 50 states, determining how much of each state's revenue comes from federal dollars.
Alabama has stayed at a steadily higher percentage than the 50-state share for revenue from federal funds since 2001.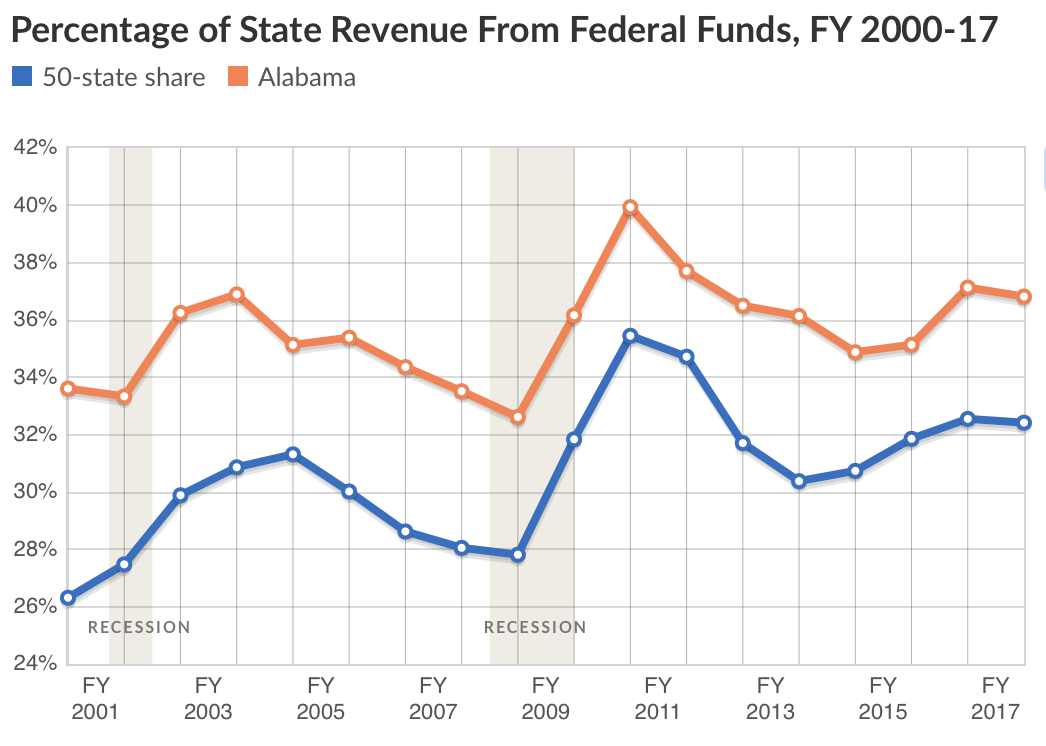 However, the state still lies in the middle of the pack nationwide.
Neighboring states Louisiana and Mississippi had the third and fourth highest percentages of state revenue coming from federal funds, with 43.7 percent and 43.3 percent respectively.
The lowest state was Hawaii, with 20.7 percent of their revenue coming from federal funds.
Fiscal year 2017 was the first time that 31 states, not including Alabama, who expanded Medicaid coverage picked up 5 percent of the costs of insuring enrollees who became eligible under the Affordable Care Act.
Voting rights activist calls for federal Department of Democracy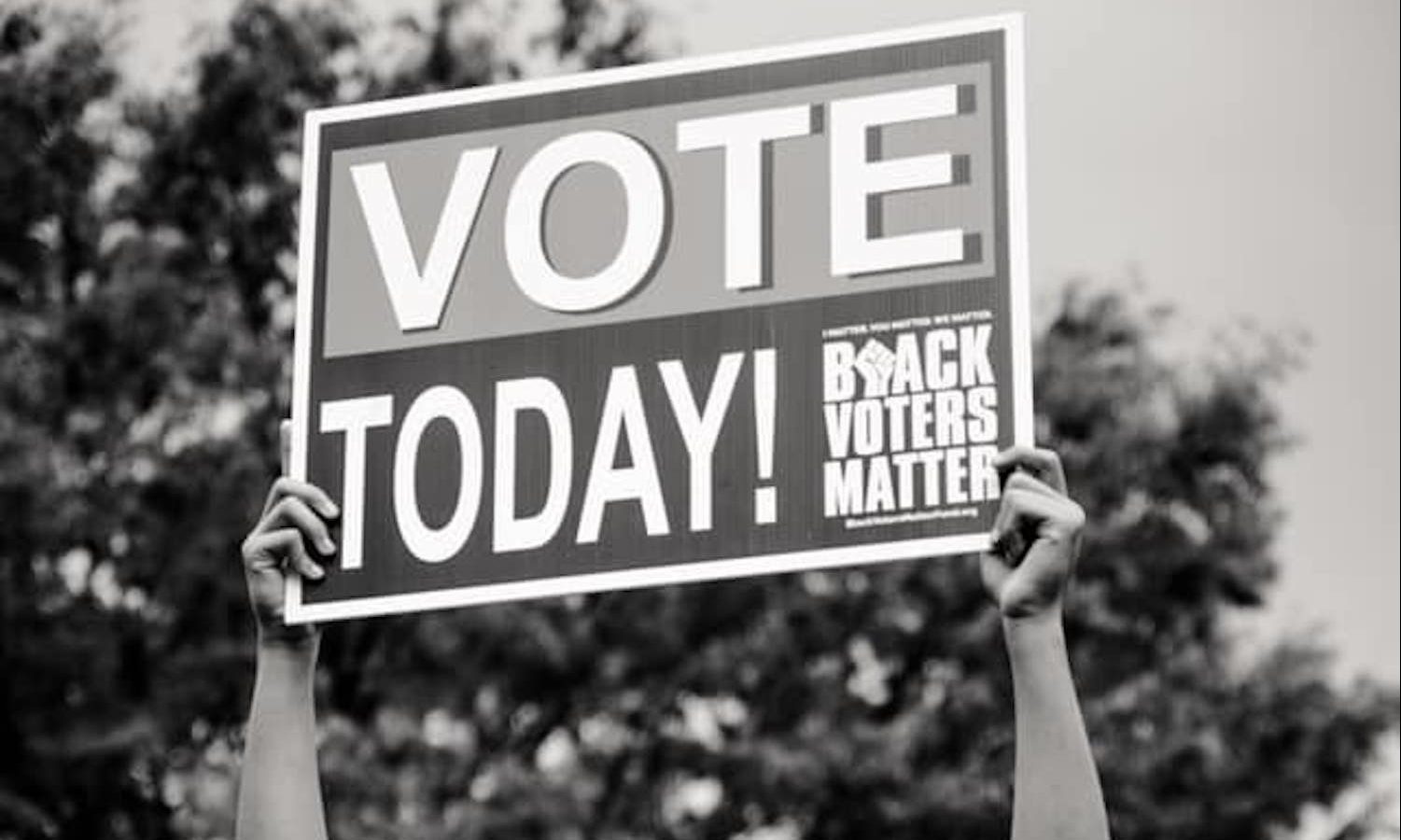 The co-founder of an organization that is working to mobilize Black voters in Alabama and elsewhere used the 55th anniversary of the Voting Rights Act on Thursday to call for a new federal agency to protect voting rights nationwide.
LaTosha Brown, a Selma native who co-founded Black Voters Matter, issued a statement saying that it is time to reimagine American democracy.
"The Voting Rights Act should be reinstated, but only as a temporary measure. I want and deserve better, as do more than 300 million of my fellow Americans," Brown said.
The U.S. Supreme Court invalidated a key provision of the law in a 5-4 ruling in 2013, eliminating federal oversight that required jurisdictions with a history of discrimination to get approval before they changed voting rules.
"To ensure that the Voter's Bill of Rights is enforced, we need a federal agency at the cabinet level, just like the Department of Defense," Brown said. "A Department of Democracy would actively look at the patchwork of election systems across the 50 states and territories. With federal oversight, our nation can finally fix the lack of state accountability that currently prevails for failure to ensure our democratic right to vote."
She cited excessively long lines, poll site closings and voter ID laws in the recent primaries in Wisconsin, Georgia, Kentucky and Texas as voter suppression techniques that disproportionately affect Black and other communities of color.
Brown said that the July 17 passing of Rep. John Lewis, who was nearly killed marching for voting rights in Selma in 1965, has amplified calls for the Voting Rights Act to be strengthened. That's the right direction, she said, but it isn't enough.
"History happens in cycles, and we are in a particularly intense one. We have been fighting for the soul of democracy, kicking and screaming and marching and protesting its erosion for decades," Brown said.