Drought hitting Alabama cattle producers hard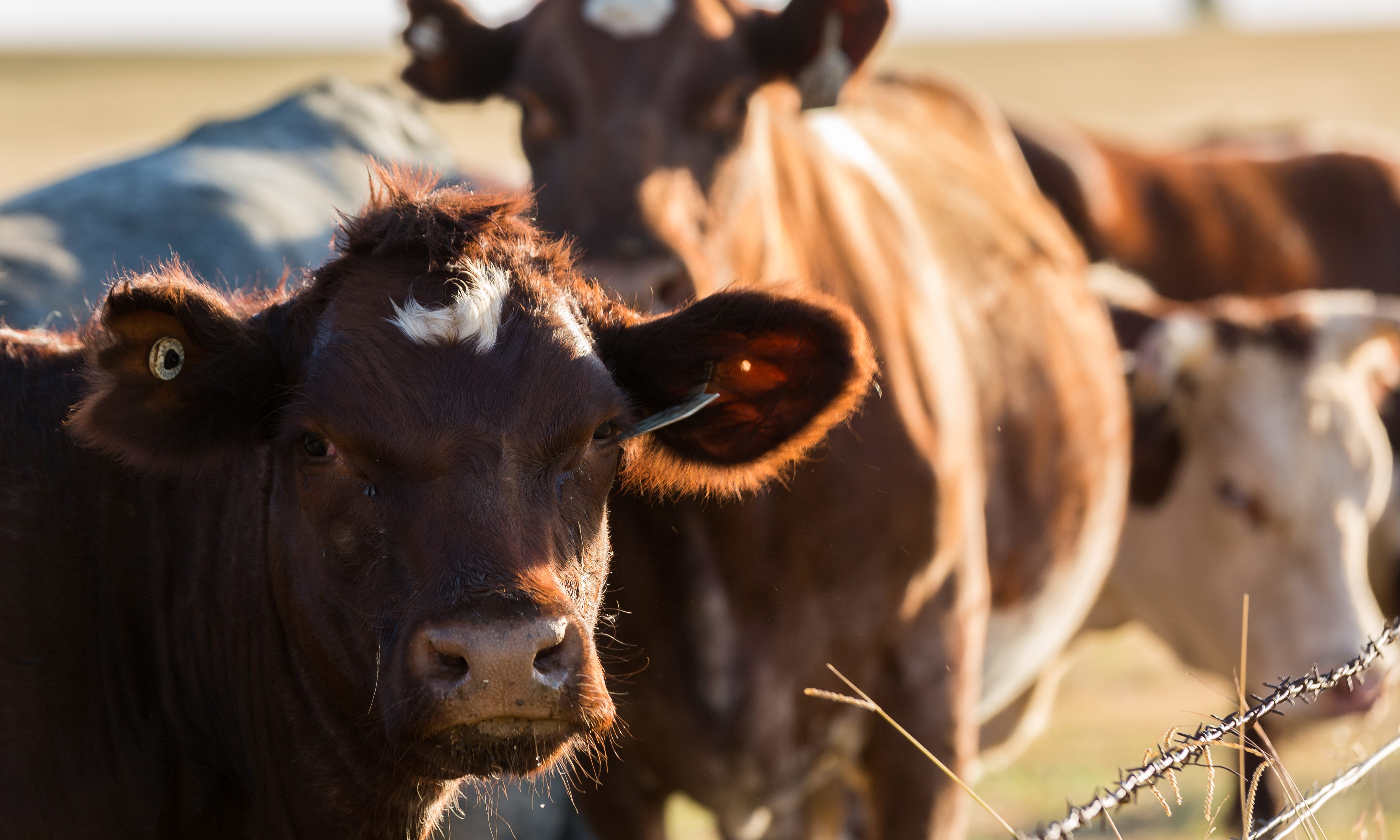 Recent rains across parts of Alabama have helped some, but Alabama cattle producers are still reeling from "flash drought" conditions that is impacting grazing pastures, hay production and delaying planting of winter grasses used to feed cattle. 
According to the U.S. Drought Monitor report released last week portions of 16 states across the south are in drought conditions, drying out soil and damage crops and pastureland. Nearly 56 million people are living through drought conditions, according to the report.  
Alabama's wiregrass region saw some recent rain from post-tropical cyclone Nestor, which may have eased extreme drought conditions there slightly, but the northeastern portion of the state remains in extreme drought conditions. The next U.S. Drought Monitor report is to be released later this week. 
 "That area the state was the first to really get into drought condition, and is probably the most extreme and has been for the longest period of time," said Erin Beasley, executive vice president of the Alabama Cattlemen's Association, speaking to APR on Monday about the extreme drought in northeastern Alabama. 
The latest U.S. Drought Monitor report, released Oct. 17, showed extreme drought conditions along the wiregrass region, impacting portions of Henry, Dale, Coffee, Geneva and Covington counties. 
In the northeast, most  of Jackson and portions of Dekalb and Marshall counties were in extreme drought conditions, as were parts of Chilton, Shelby, Tallapoosa, Coosa and Clay counties. Much of the rest of the state was classified as either abnormally dry or under a moderate drought. 
Beasley said they've received numerous reports of cattle producers who are starting to feed hay much earlier than usual due to the drought's impact on impacted pasture land. Where it not for the drought, producers would normally put up that hay for feeding cattle during the winter, she said. 
According to the U.S. Department of Agriculture's most recent crop report pastures in Georgia, Alabama, Kentucky, Tennessee, the Carolinas and West Virginia were either in poor or very poor condition. In Virginia 71 percent of the pastures were in poor or very poor conditions. 
Alabama, Mississippi and Florida all had their driest September on record, according to the crop report. 
Impacts from the drought conditions are myriad. The same drought that hurt grazing lands is impacting hay production, Beasley said. Many farmers are cutting fewer hay crops, and what did grow in the extremely dry conditions has less nutritional value for the cattle. Producers could supplement hay with other types of feeds, or buy from other areas of the state that saw more rain, or from out-of-state farmers, but that all comes at a cost to cattle producers, Beasley said. 
"It really just comes down to evaluating the cost of everything. What's going to be most cost effective and the best for their cow herd going into the winter months,' Beasley said. 
To add to the problems, winter grasses often planted to graze cattle on are behind schedule for many producers. 
"The ground has been so dry with no rain in sight. It didn't really make a lot of sense to try to put seeds in the ground," Beasley said. "So we are late planting winter annuals." 
Even with some rain yesterday and forecast for later in the week, the drought has already set producers back, which could mean selling off cattle to weather the impacts. 
"We could see some folks who decide to cull some cows. Decrease heard size, just depending on the resources they have available to them," Beasley said. "Certainly, a drought like we saw over the course of several weeks into a couple of months, it does have both short term and long term effects." 
Among the numerous ways human-caused climate change  is impacting the planet, it's also increasing drought frequency and severity in parts of the world, according to the Intergovernmental Panel on Climate Change's August report on climate change and land. 
"Climate change has already affected food security due to warming, changing precipitation patterns, and greater frequency of some extreme events," the report states. The intergovernmental panel of scientists predict that weather events, including droughts and extreme flooding, will continue to increase in frequency and severity unless climate change is addressed. 
The difficulty of predicting weather's effects on crops is something farmers have dealt with for as long as farming has existed, Beasley said, and today's farmers have much better forecasting tools at their disposal. 
"And those tools are definitely used, and it makes the planning maybe a little easier, but at the end of the day you're still at the mercy of Mother Nature," Beasley said.
Print this piece
Alabama Clean Fuels Coalition joins nationwide call for clean fuels, vehicles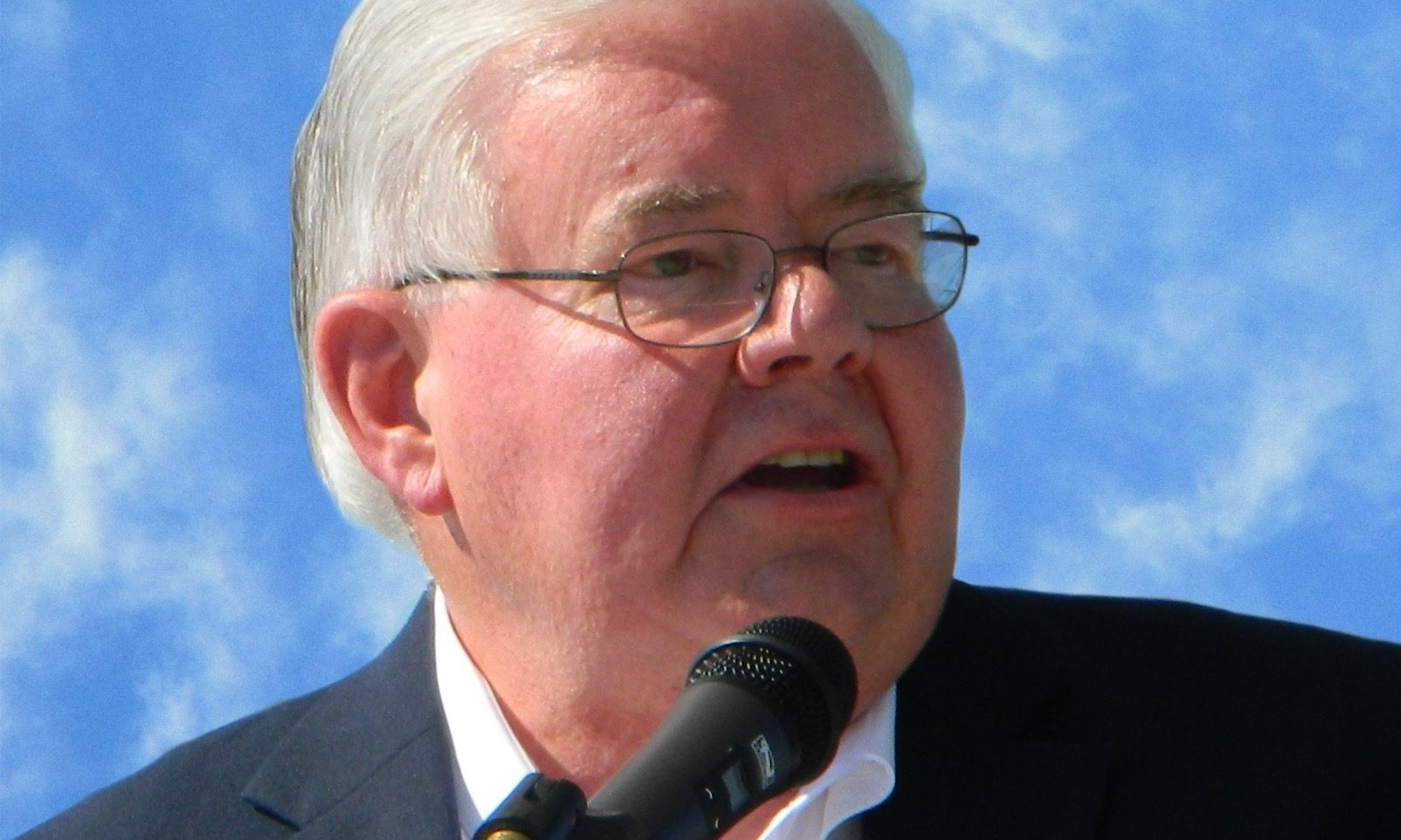 Representatives from the Alabama Clean Fuels Coalition will join clean transportation leaders from across the nation this week in Washington, D.C., to educate federal policy makers about the need to expand America's use of transportation alternative fuels, including biofuels, electricity, natural gas, and propane autogas. Altec Industries will also participate in Energy Independence Summit 2020, the nation's premier clean transportation policy event, on February 10-12.
"Despite the recent drop in gasoline prices, gas prices remain extremely volatile and we continue to send more than $200 billion per year to OPEC and other nations for oil," said Mark Bentley, Alabama Clean Fuels Coalition Executive Director. "We are going to Washington to help our representatives understand that Alabama and the United States must aggressively expand our use of alternatives to petroleum-based fuel if we are to stabilize gas prices, decrease our reliance on foreign oil, and maintain and create domestic jobs in the transportation energy industry."
According to the U.S. Department of Energy, there are about 1.8 million alternative fuel vehicles on the road in the United States and nearly 70,000 alternative fueling stations.
In Alabama a number of clean transportation projects are underway across the state, including:
• Partnering with Clean Cities coalitions in Georgia and South Carolina on a U.S. DOE competitive grant award of $4.6 million! In Alabama, the award will fund the addition of a compressed natural gas (CNG) public fueling station at Clean Energy's liquid natural gas station in Birmingham, add CNG fueling for Waste Management's refuse fleet in Tarrant and add UPS electric delivery vans in Montgomery.
•
The Birmingham
-Shuttlesworth
International Airport
has opened
a public access CNG station on Airport Highway
.
•
Alabama Power has partnered with
more than
40 companies to add "workplace" electric vehicle charging infrastructure across the state
.
•
The Alabama VW Beneficiary Mitigation Plan
has completed the first round of funding, awarding $5.8 million to fund alternative fuel projects, including additional propane school buses in Mobile County, two electric school buses in Fort Payne, an electric waste truck for the City of Mobile and more.
•
Alabama A&M University is adding two electric buses in the summer to provide student transportation
.
•
Birmingham City schools
has joined
Mobile County Schools, Tuscaloosa City Schools, and Franklin County Schools in adding propane autogas
–
powered school buses to their fleets.
Those are just a sampling of the clean transportation projects underway in Alabama.
Transportation Energy Partners (TEP), the Summit organizer, reports that Summit participants will have the opportunity to interact with top Administration officials, including leaders from the Departments of Energy, Transportation, and the U.S. Environmental Protection Agency. In addition, Summit participants will take their message about the need for ongoing federal support for alternatives to petroleum-based fuels to more than 200 Congressional offices.
"American industry has demonstrated the ability to produce high performing technology to meet the demand for cleaner fuels and vehicles," said Alleyn Harned, President of Transportation Energy Partners. "However, insufficient and inconsistent government incentives and support hinder companies' ability to make the long-term investments required to sustain these clean transportation solutions. We need stable and predictable federal investments to enable fleets and technology developers to make sound long-term planning and investment decisions."
About the Alabama Clean Fuels Coalition: The Alabama Clean Fuels Coalition (ACFC), is a nonprofit membership-based organization and is the state's principal coordinating point for alternative fuels and advanced technology vehicles. ACFC is a designated Clean Cities coalition by the U.S. Department of Energy. The promotion of clean, renewable, domestic energy sources helps reduce our dependence on foreign oil, improves local air quality, and increases economic development investments in our local communities. For more information, please visit www.alabamacleanfuels.org or call 205-402-2755.
About Transportation Energy Partners: Transportation Energy Partners (TEP) is national non-profit organization that brings Clean Cities coalition leaders together with the clean transportation industry to advance policies that will reduce American dependence on petroleum-based fuels. TEP works closely with and provides policy support to the nearly 90 Clean Cities coalitions and their 15,000 stakeholders in 45 states andthe District of Columbia. Since 1993, the Clean Cities coalitions have played a leading role in implementing local programs and projects to deploy alternative fuels, vehicles, and infrastructure. The Clean Cities coalitions and their stakeholders have displaced more than 9.5 billion gallons of petroleum through the use of alternative fuels and vehicles, hybrid-electric vehicles, idle reduction technologies, fuel economy, and low-level fuel blends.
Print this piece