Drought hitting Alabama cattle producers hard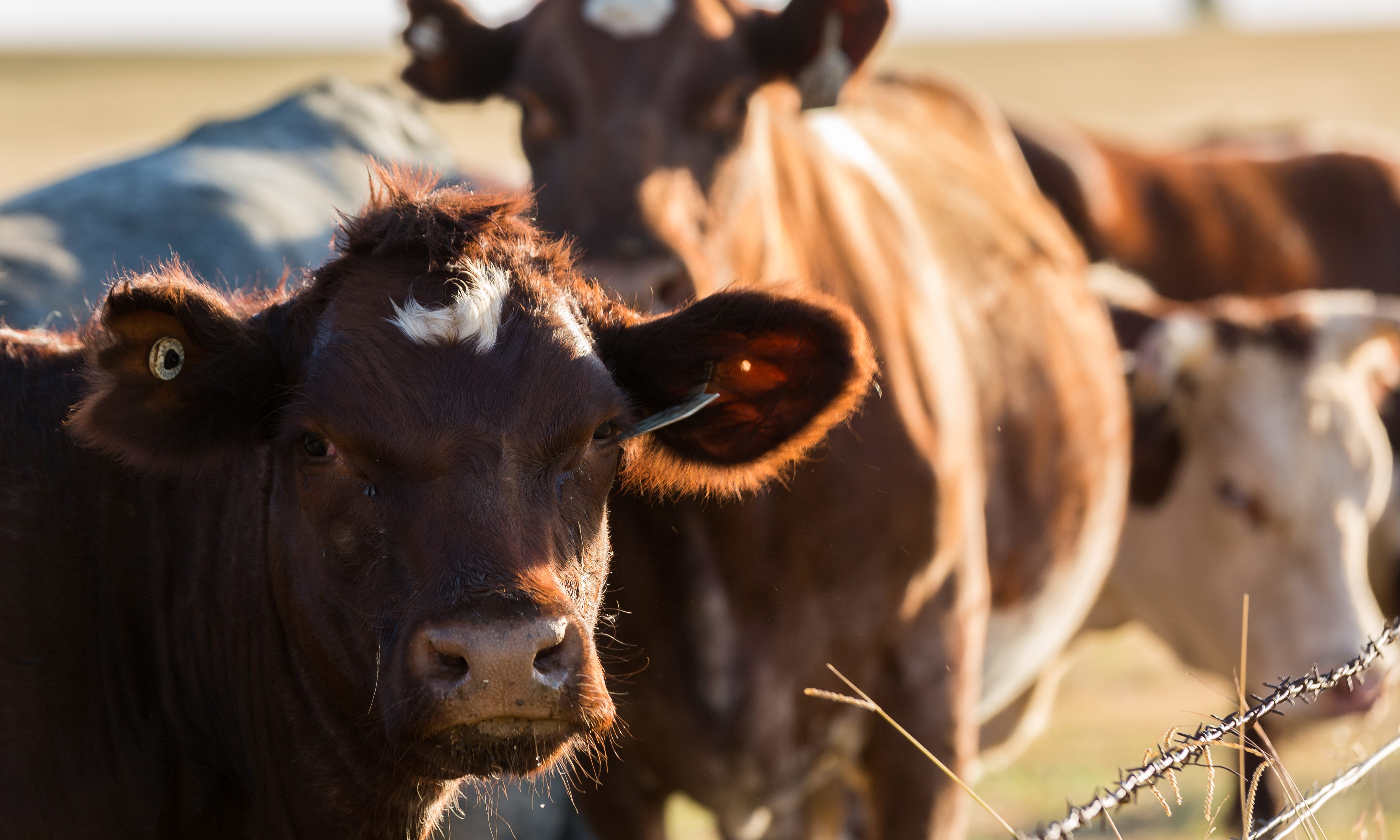 Recent rains across parts of Alabama have helped some, but Alabama cattle producers are still reeling from "flash drought" conditions that is impacting grazing pastures, hay production and delaying planting of winter grasses used to feed cattle. 
According to the U.S. Drought Monitor report released last week portions of 16 states across the south are in drought conditions, drying out soil and damage crops and pastureland. Nearly 56 million people are living through drought conditions, according to the report.  
Alabama's wiregrass region saw some recent rain from post-tropical cyclone Nestor, which may have eased extreme drought conditions there slightly, but the northeastern portion of the state remains in extreme drought conditions. The next U.S. Drought Monitor report is to be released later this week. 
 "That area the state was the first to really get into drought condition, and is probably the most extreme and has been for the longest period of time," said Erin Beasley, executive vice president of the Alabama Cattlemen's Association, speaking to APR on Monday about the extreme drought in northeastern Alabama. 
The latest U.S. Drought Monitor report, released Oct. 17, showed extreme drought conditions along the wiregrass region, impacting portions of Henry, Dale, Coffee, Geneva and Covington counties. 
In the northeast, most  of Jackson and portions of Dekalb and Marshall counties were in extreme drought conditions, as were parts of Chilton, Shelby, Tallapoosa, Coosa and Clay counties. Much of the rest of the state was classified as either abnormally dry or under a moderate drought. 
Beasley said they've received numerous reports of cattle producers who are starting to feed hay much earlier than usual due to the drought's impact on impacted pasture land. Where it not for the drought, producers would normally put up that hay for feeding cattle during the winter, she said. 
According to the U.S. Department of Agriculture's most recent crop report pastures in Georgia, Alabama, Kentucky, Tennessee, the Carolinas and West Virginia were either in poor or very poor condition. In Virginia 71 percent of the pastures were in poor or very poor conditions. 
Alabama, Mississippi and Florida all had their driest September on record, according to the crop report. 
Impacts from the drought conditions are myriad. The same drought that hurt grazing lands is impacting hay production, Beasley said. Many farmers are cutting fewer hay crops, and what did grow in the extremely dry conditions has less nutritional value for the cattle. Producers could supplement hay with other types of feeds, or buy from other areas of the state that saw more rain, or from out-of-state farmers, but that all comes at a cost to cattle producers, Beasley said. 
"It really just comes down to evaluating the cost of everything. What's going to be most cost effective and the best for their cow herd going into the winter months,' Beasley said. 
To add to the problems, winter grasses often planted to graze cattle on are behind schedule for many producers. 
"The ground has been so dry with no rain in sight. It didn't really make a lot of sense to try to put seeds in the ground," Beasley said. "So we are late planting winter annuals." 
Even with some rain yesterday and forecast for later in the week, the drought has already set producers back, which could mean selling off cattle to weather the impacts. 
"We could see some folks who decide to cull some cows. Decrease heard size, just depending on the resources they have available to them," Beasley said. "Certainly, a drought like we saw over the course of several weeks into a couple of months, it does have both short term and long term effects." 
Among the numerous ways human-caused climate change  is impacting the planet, it's also increasing drought frequency and severity in parts of the world, according to the Intergovernmental Panel on Climate Change's August report on climate change and land. 
"Climate change has already affected food security due to warming, changing precipitation patterns, and greater frequency of some extreme events," the report states. The intergovernmental panel of scientists predict that weather events, including droughts and extreme flooding, will continue to increase in frequency and severity unless climate change is addressed. 
The difficulty of predicting weather's effects on crops is something farmers have dealt with for as long as farming has existed, Beasley said, and today's farmers have much better forecasting tools at their disposal. 
"And those tools are definitely used, and it makes the planning maybe a little easier, but at the end of the day you're still at the mercy of Mother Nature," Beasley said.
Print this piece
ADEM receives EPA grant to "help keep our waters clean"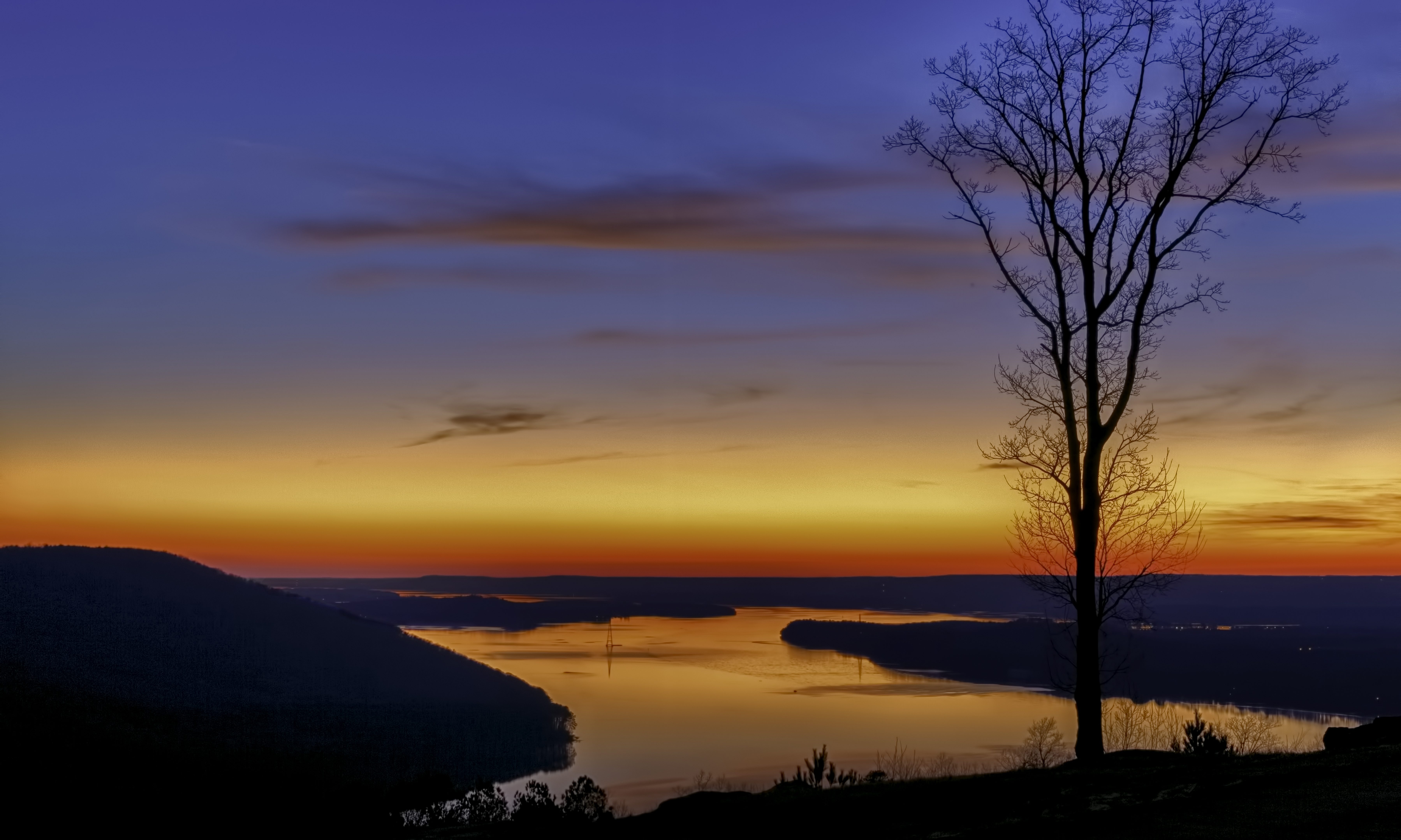 The Alabama Department of Environmental Management recently received a $500,000 competitive grant from the U.S Environmental Protection Agency as part of ADEM's efforts to keep trash out of Alabama's waterways and from entering the Gulf of Mexico.
ADEM's "Help Keep Our Waters Clean" litter abatement project was one of 17 recipients of EPA's 2020 Trash Free Waters grants in the Southeastern U.S.
"ADEM has a long history of fostering good stewardship of the Gulf's vast natural resources," ADEM Director Lance LeFleur said."This grant will help the Department preserve, enhance and develop the area's resources for present and future generations of Alabamians."
The "Help Keep Our Waters Clean" project is designed to promote awareness about watersheds and reduce nonpoint source pollution entering waterways that drain to the Gulf of Mexico. A goal of the project is to engage the community in the fight against litter through education and outreach that encourage the use of voluntary and sustainable best practices.
"We want to inspire and empower citizens through their voluntary actions to help prevent litter from even reaching our waterways," LeFleur said. "This project will both educate them about the importance of our rivers, streams and other bodies of water, and create opportunities for them to actually get involved in efforts to prevent and collect litter."
Perhaps the most visible aspects of the "Help Keep Our Waters Clean" project are signs being placed along interstates in Alabama to inform motorists they are entering a watershed and encourage them not to litter, as well as colorful metal sculptures of water life – such as fish, turtles and water birds – that will mark litter collection sites at rest areas and other strategic locations.
An important component of the project is education. ADEM will reach out to disadvantaged and other communities to promote anti-littering messages and to educate the public about the importance of good watershed health. The project will target specific locations andschools in its efforts.
In addition to ADEM, the City of Mobile and the Freshwater Land Trust also received EPA competitive grants.
"The EPA has over 50 partnership projects across the country as part of our Trash Free Waters Program, which focuses on preventing trash from reaching waterways in the first place," said EPA Administrator Andrew Wheeler. "These 17 recipients will target the Gulf of Mexico Region for clean-up, trash prevention and education. Preventing trash from entering the waterways will have an immediate impact on the Gulf's ecosystem."
EPA Region 4 Administrator Mary S. Walker added, "Staying on the front lines of environmental protection requires ingenuity and proactive practices. Investing in efforts to eliminate trash from entering waterways is critical for the protection of our streams, rivers, lakes and oceans and essential for healthy drinking water. From a healthy ecosystem, to an economic boom, to flood protection, the benefits of trash–free waters are endless."
According to the EPA, common trash from consumer goods makes up the majority of what eventually becomes marine debris, polluting our waterways and oceans. Plastics in the aquatic environment are of increasing concern because of their persistence and effect on the environment, wildlife and human health. About 80 percent of plastics come from land-based sources carried by both wind and water.
ADEM Director LeFleur said the "Help Keep Our Waters Clean" project will be a continuing effort of the state's environmental watchdog agency.
"This isn't a one-time deal. We want to promote long-term,sustainable, voluntary practices to reduce this form of pollution,which fouls Alabama waterways, spoils nature's beauty and harms aquatic life. This grant help jump-start those efforts."
For more information about the Alabama Department of Environmental Management, go to www.adem.alabama.gov. For more information about EPA's Trash Free Waters program, visit www.epa.gov/trash-free-waters.
Print this piece