American Society of Civil Engineers names Chambliss outstanding public official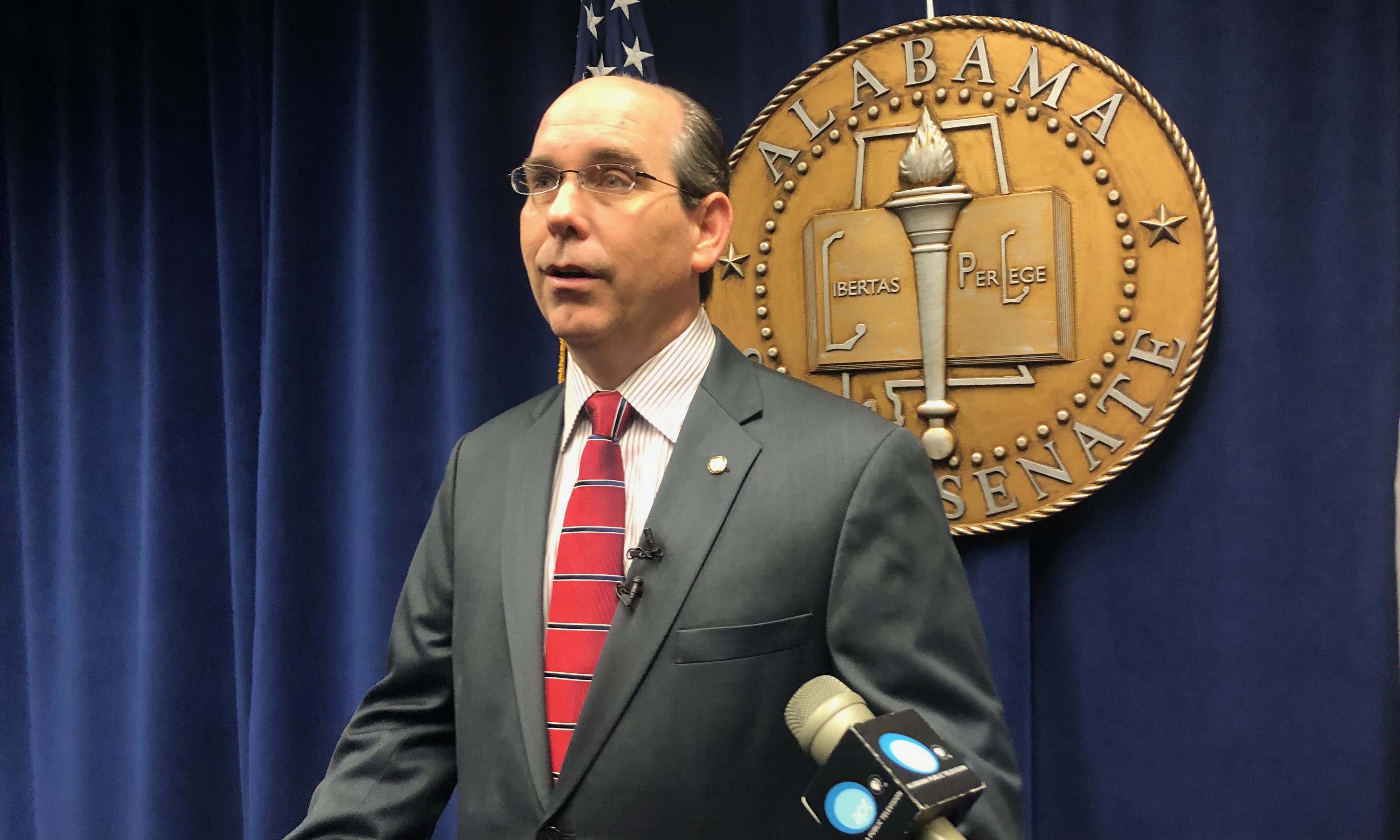 Alabama State Senator Clyde Chambliss, R-Prattville, has been named the 2019 Outstanding Public Official by the American Society of Civil Engineers (ASCE). ASCE's Committee on Advancing the Profession selected Chambliss to receive the national award for "impeccable service and dedication to the State of Alabama, as well as to the civil engineering profession and land surveying professionals."  
Elected to the Alabama Senate in 2014, Chambliss was recognized by the ASCE for meritorious service as a servant leader in the Alabama Legislature.
"Instituted in 1963, the award is made to those members of ASCE who have contributed substantially to the status of the engineering profession by meritorious public service in elective or appointive positions in civil government," noted Lawren Pratt, the ASCE member who nominated Chambliss for the award.
During his tenure in the Senate, Chambliss has led the effort to reform and modernize government regulations on the engineering profession. In 2018, Chambliss helped write and pass Senate Bill 316 that required Qualification Based Selection (QBS) to be included in the State Administrative Code, and added two public members to the Alabama Board of Licensure for Professional Engineers and Professional Land Surveyors.
Brad Williams, P.E., President of the Alabama Section of ASCE, praised Chambliss's leadership.
"Senate Bill 316 led to one of the strongest QBS laws in the nation; it would not have passed without Senator Chambliss's leadership. Senator Chambliss's knowledge of our profession as a practicing Professional Engineer was instrumental in how he was able to lead meetings, mediate between parties of differing interests, and educate legislative members on the importance of QBS," Williams said.
In accepting the award, Chambliss said that he appreciated the collaboration between legislators and professionals in the engineering field that led to the passage of SB316.
"It is such an honor to be recognized by my peers and colleagues with this award.  Passage of SB316 was truly a group effort, and I appreciate the work of my engineer and surveyor peers in the development of such a great piece of legislation.  I also want to thank my legislative colleagues for their support in voting for the bill, and Governor Ivey for signing it into law," Chambliss remarked. 
Senator Chambliss and his wife Tara, also a civil engineer, own and operate a civil engineering firm that provides engineering services to small towns, water systems, and developers in Central Alabama.
Print this piece
Alabama municipalities may be left out of $2 trillion stimulus package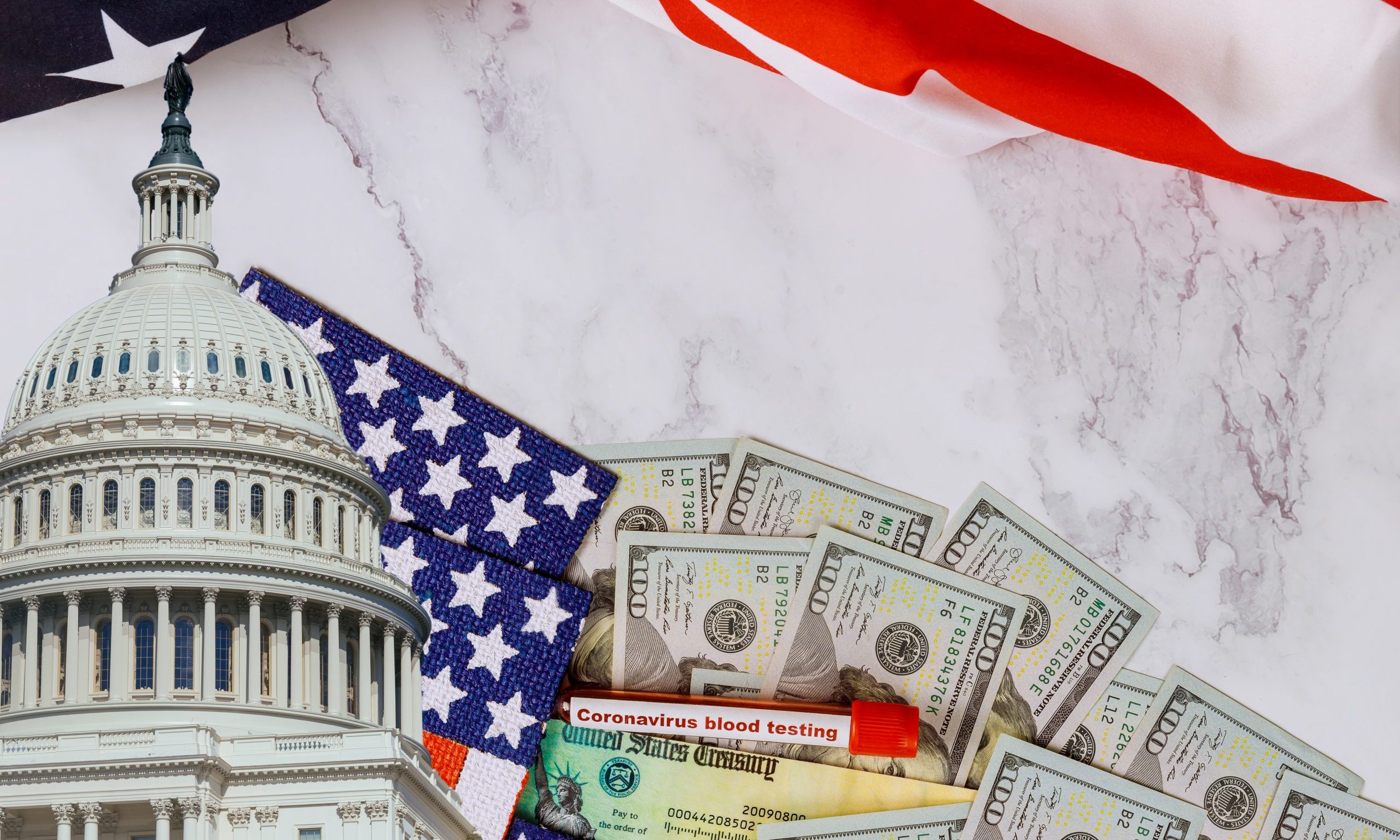 As the largest economic stimulus in American history flows to states and municipalities around the nation, stipulations in the two-trillion dollar emergency fund may leave Alabama cities out altogether.
As enacted, the third stimulus bill, the CARE Act, directs funding for states, and local governments, the catch is that the act only allocates funds for municipalities with a population of 500,000 or more.
No city in Alabama has a population of 500,000, leaving an unanswered question as to who gets what and who gets nothing?
The state has 463 municipalities spread out over 67 counties. Not one has a population nearing half a million yet each one is experiencing the negative effects of the COVID-19 pandemic.
"We are working with Treasury and the Governor's office to understand what municipalities can expect," said Greg Cochran, deputy director of the Alabama League of Municipalities.
Alabama will receive $1.9 billion from the stimulus package, as a block grant, which could be allocated in a 55-45 split, according to the League's estimation with around $1.04 billion to the state and $856 million going to local governments.
"Currently, there is little guidance on how those shared resources are to be distributed to local governments," said Cochran. "Nor is there clear directive that those resources are to be shared with local governments with less than 500,000 populations."
The National League of Cities is also seeking clarification from Treasury Department on these questions and guidelines to ensure funds are shared with local governments.
"Congress is working on a fourth stimulus bill, and we are working diligently with our Congressional delegation, NLC and other stakeholders to have all cities and towns are recognized for federal funding assistance," Cochran said.
However, on Tuesday, Senate Majority Leader Mitch McConnell cast doubt on a fourth package, saying that Speaker Nancy Pelosi's needed to "stand down" on passing another rescue bill. "She needs to stand down on the notion that we're going to go along with taking advantage of the crisis to do things that are unrelated to the crisis," as reported by The Washington Post.
Alabama's biggest cites, Birmingham, Montgomery, Huntsville, Mobile and Tuscaloosa, are already facing strain under the weight of the COVID-19 outbreak.
But so are smaller cities like Auburn, Hoover, Madison, Opelika and others. Lee County and Chambers County have far more cases of the virus per capita than the state's more populous counties.
"I was not really happy with the way that they limited the money," Jones said, adding that the money could go to counties with 500,000 or above. Jefferson County would qualify for that.
Jones also said he would like to see more money for city and county expenses not directly related to COVID-19 like fire and police. "We're going to have to do what I think we can to backfill some of the expenses," Jones said.
In addition to health and welfare concerns for residents during the COVID-19 calamity, cites are dealing with what is certain to be a downward spiral on tax revenue and other sources of income and a subsequent rise in costs. The U.S. Department of Labor reported Thursday that at least 90,000 people have applied for unemployment compensation in the state over the last two weeks.
"Knowing that our municipalities will experience a loss in revenue because they rely on sales, motor fuel and lodgings taxes, we are urging our state Legislature to be mindful of actions they take when they return regarding unfunded mandates/preemptions," said Cochran. "Additionally, we are concerned about the adverse impact this could have on 2021 business licenses, which are based on sales from 2020."
The combined population of the state's two biggest cities, Birmingham and Montgomery, do not equal 500,000, the threshold for receiving funds under the Care Act.
Cochran says that the League is working tirelessly to find answers as to how local governments can participate in Congress's emergency funding.
Print this piece