American Society of Civil Engineers names Chambliss outstanding public official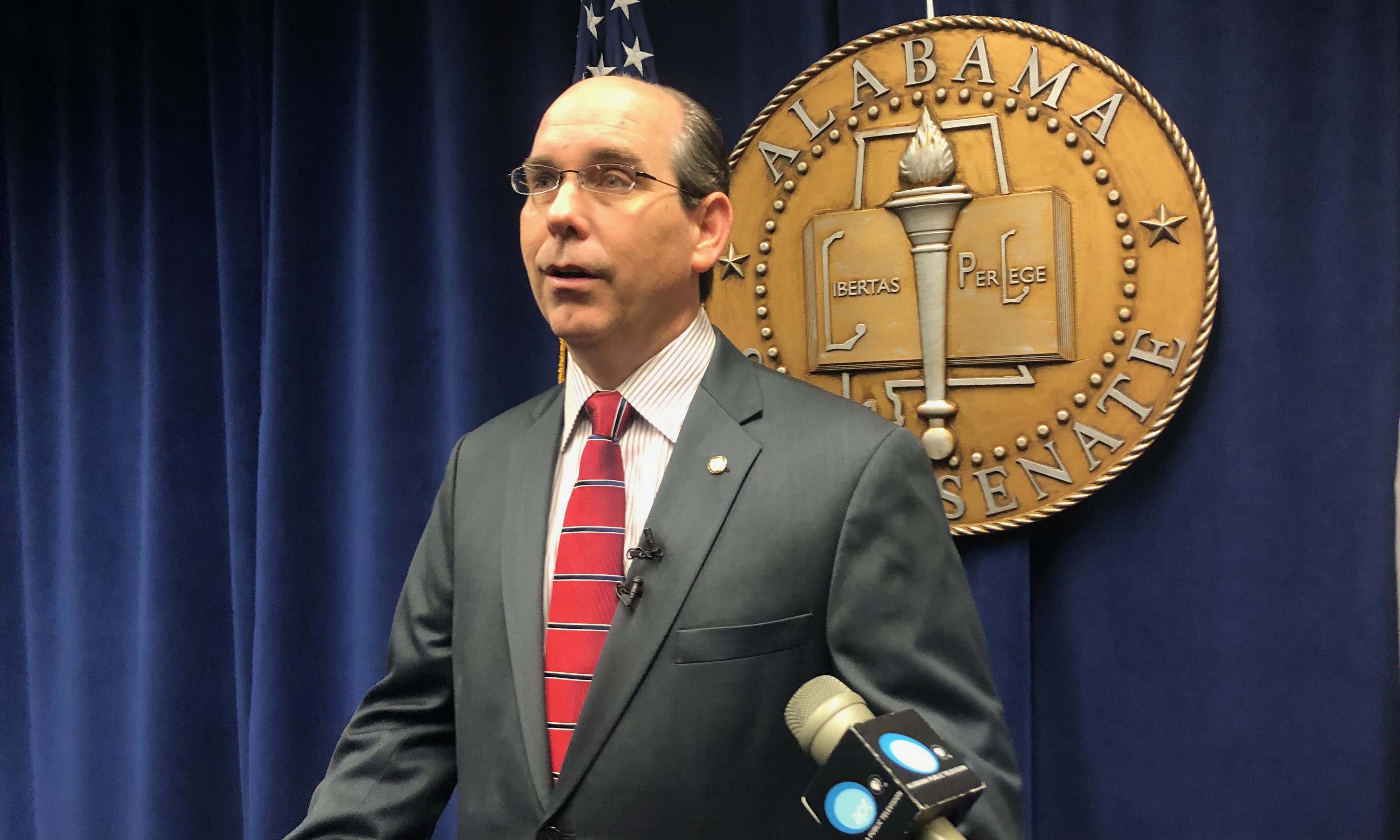 Alabama State Senator Clyde Chambliss, R-Prattville, has been named the 2019 Outstanding Public Official by the American Society of Civil Engineers (ASCE). ASCE's Committee on Advancing the Profession selected Chambliss to receive the national award for "impeccable service and dedication to the State of Alabama, as well as to the civil engineering profession and land surveying professionals."  
Elected to the Alabama Senate in 2014, Chambliss was recognized by the ASCE for meritorious service as a servant leader in the Alabama Legislature.
"Instituted in 1963, the award is made to those members of ASCE who have contributed substantially to the status of the engineering profession by meritorious public service in elective or appointive positions in civil government," noted Lawren Pratt, the ASCE member who nominated Chambliss for the award.
During his tenure in the Senate, Chambliss has led the effort to reform and modernize government regulations on the engineering profession. In 2018, Chambliss helped write and pass Senate Bill 316 that required Qualification Based Selection (QBS) to be included in the State Administrative Code, and added two public members to the Alabama Board of Licensure for Professional Engineers and Professional Land Surveyors.
Brad Williams, P.E., President of the Alabama Section of ASCE, praised Chambliss's leadership.
"Senate Bill 316 led to one of the strongest QBS laws in the nation; it would not have passed without Senator Chambliss's leadership. Senator Chambliss's knowledge of our profession as a practicing Professional Engineer was instrumental in how he was able to lead meetings, mediate between parties of differing interests, and educate legislative members on the importance of QBS," Williams said.
In accepting the award, Chambliss said that he appreciated the collaboration between legislators and professionals in the engineering field that led to the passage of SB316.
"It is such an honor to be recognized by my peers and colleagues with this award.  Passage of SB316 was truly a group effort, and I appreciate the work of my engineer and surveyor peers in the development of such a great piece of legislation.  I also want to thank my legislative colleagues for their support in voting for the bill, and Governor Ivey for signing it into law," Chambliss remarked. 
Senator Chambliss and his wife Tara, also a civil engineer, own and operate a civil engineering firm that provides engineering services to small towns, water systems, and developers in Central Alabama.
State Rep. Will Dismukes says mask order is "a ridiculous crock"
Several Republican lawmakers have not taken kindly to Alabama Gov. Kay Ivey's decision to issue a statewide mask order. This is being done to slow the spread of the coronavirus, which is ravaging the state, but State Rep. Will Dismukes, R-Prattville, dismissed the idea as "the dumbest thing that could be done."
"The statewide mask implementation is the dumbest thing that could be done besides shutting the state down," Dismukes claimed. "Here is just a couple reasons why," Dismukes wrote on social media. "As I have been watching people wear their mask, a vast majority do not wear them correctly. So that makes it pointless."
"One of the main things we are told is, wash your hands and don't touch your face," Dismukes continued. "The majority of people who wear a mask are touching their face far more than if they didn't wear one at all."
Dismukes said the mask requirement is a "ridiculous crock."
Former State Rep. Mack Butler, R-Rainbow City, also questioned whether the governor has the legal authority to even issue the order.
"While it may be a smart move, in my opinion anything not passed by the legislature is only a suggestion and does not have the weight of law," Butler said. "You can not force healthy people to wear a mask, and in my opinion if this were passed by the legislature, they can really only control state property and not private property."
"Also the government cannot decide what goods, services, venues etc. are essential," Butler added. "Only we the people can do such and we have had that right since 1776."
"I'm always against overreach of any kind even when it's a good idea," Butler said. "Government is supposed to protect your rights. Private property owners (businesses) are well within their rights to require you to wear a mask while on their property. I would have no issue had she stood up there and strongly requested everyone to wear a mask but to invent a law is never right. I predict a judge would quickly drop any charges. We have 3 branches of government for a reason."
Lt. Governor Will Ainsworth similarly expressed reservations with the statewide mask order.
"Issuing a statewide face mask mandate, however, is an overstep that infringes upon the property rights of business owners and the ability of individuals to make their own health decisions," Ainsworth said. "In addition, it imposes a one-size-fits-all, big government requirement on counties that currently have low to moderate infection rates and little need for such a mandate."
"Masks should be worn to combat further outbreaks, and while I admire Gov. Ivey's leadership and her on-going efforts, I also believe a statewide order is the wrong way to go about encouraging their use," Ainsworth said.
In March, the Governor shut down the Alabama economy to slow the spread of the coronavirus. By April 30, a growing number of people were panicked about the economic impact of the shutdowns, so the governor ordered the gradual reopening of the economy.
Since Memorial Day weekend, the number of coronavirus cases has grown tremendously. From March 20 to May 10, the state of Alabama had diagnosed a total of 9,889 COVID-19 cases (52 days). The next ten thousand cases were diagnosed between May 9 and June 7 (28 days).
The state broke 30,000 cases on June 22 (15 days), 40,000 cases on July 1 (9 days) and 50,000 cases on July 11 (10 days). On Wednesday, the Alabama Department of Public Health announced that the state had reached 58,225 cases. 32,073 of those cases are still active.
ADPH reports that 1,183 Alabamians have died from COVID-19 already and the department is investigating another 28 probable COVID-19 deaths. More than half of Alabama's COVID-19 deaths have come since that Memorial Day weekend and the reopening of the Alabama economy.
Despite the risk, the state plans on reopening schools next month.
The state remains under a statewide "safer-at-home" order. Citizens are advised to please stay home whenever possible, wash hands frequently, wear a mask or a cloth face covering when out in public, avoid situations where you might be in crowds or within six feet of other people not in your immediate household, and to be aware of the symptoms of COVID-19.