Former Exxon scientists tell congress they knew in 1982 impact fossil fuels would have on climate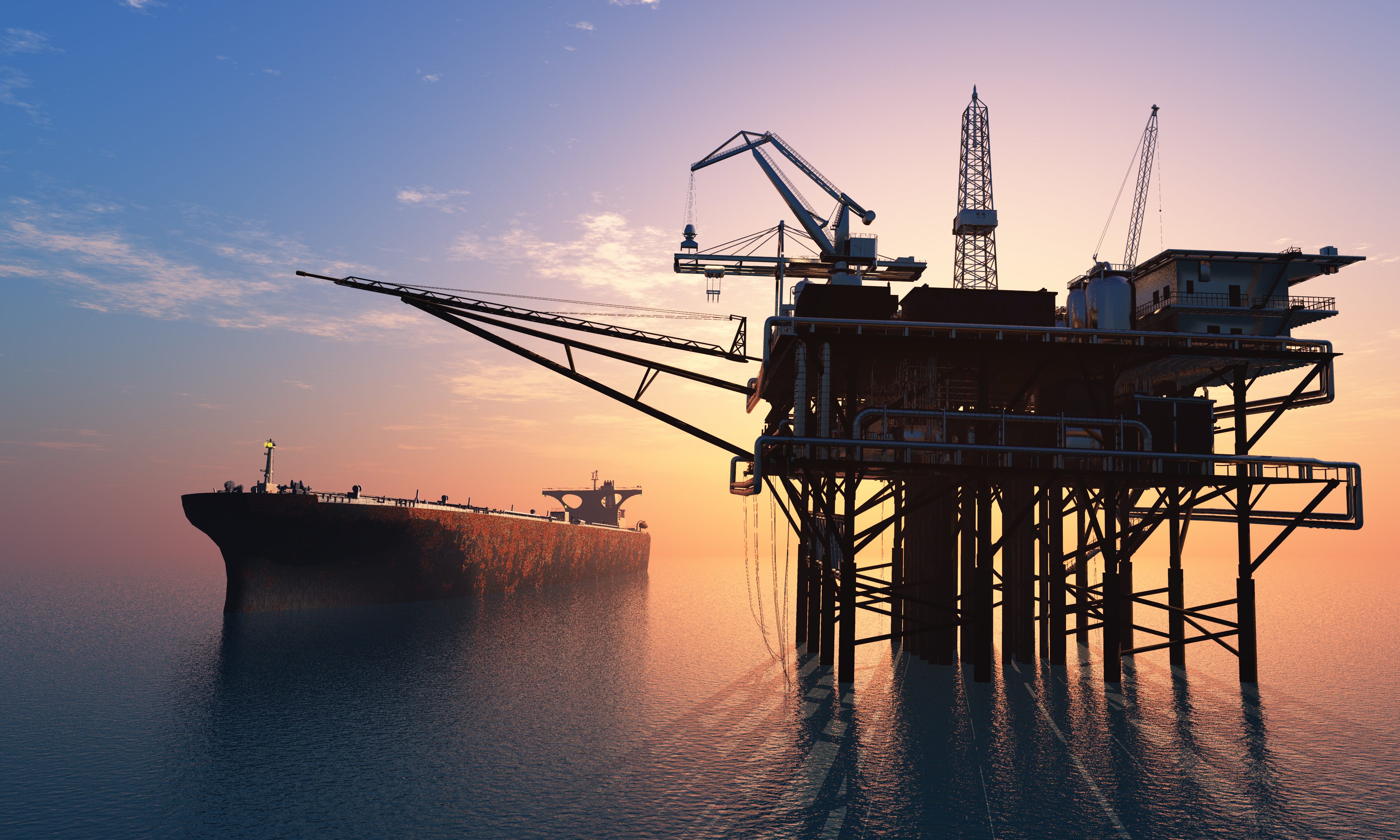 Editor's note: Eddie Burkhalter is a staff writer at Alabama Political Reporter and a fellow at the Poynter-Koch Media and Journalism Fellowship. The program is a partnership between the Poynter Institute and the Charles Koch Institute. Charles G. Koch is chairman of the board for the Charles Koch Institute and CEO of the multinational petroleum company Koch Industries.
A former Exxon scientist testified to Congress on Wednesday that the company accurately predicted three decades ago that fossil fuel use would drive climate change. 
As the monumental trial against the petroleum giant got underway in New York on Monday the House Oversight Committee began hearings to determine how much Exxon knew about the dangers fossil fuels presented to global warming and when the company knew it. 
Physicist Martin Hoffert taught physics at New York University from 1975 to 2007 and in the 1980s worked alongside Exxon scientists to create climate models. 
Testifying under oath to Congress on Wednesday Hoffert said the work he and other Exxon scientists did that predicted the damage fossil fuels would have on the planet was quality work, and the company chose to ignore it and spread misinformation instead. 
"The advertisements that Exxon ran in major newspapers raising doubt about climate change were contradicted by the scientific work we had done and continue to do," Hoffert said. "Exxon was publicly promoting views that its own scientists knew were wrong, and we knew that, because we were the major group working on that. 
"This was immoral, and it has greatly set back efforts to address climate change. I cannot see into Exxon management's heart. Whatever its intent — willful ignorance, stymying an effective response [in order] to preserve quarterly profits or simply an incomprehensible refusal to incorporate their own world-class researchers' results into their business plans, which is demonstrably counterproductive long-term — what they did was wrong." 
"They spread doubt about the dangers of climate change when its researchers were confirming how serious of a threat it was. The effect of this disinformation was to delay action, internally and externally. They intentionally created doubt, when internal research confirmed how serious of a threat it was. As a result, in my opinion, homes and livelihood will likely be destroyed, and lives lost."
Rep. Alexandria Ocasio-Cortez, D-N.Y., questioned several witnesses in the hearing about how long Exxon knew fossil fuel use would drive climate change, noting internal company documents that showed Exxon was aware as far back as the 1970s. 
Ocasio-Cortez asked Hoffert and former Exxon scientist Ed Garvey about a graph made by Exxon and shared internally in 1982 which showed projected carbon dioxide levels in the atmosphere and rising global temperatures as a result. 
Hoffert said the 1982 chart by Exxon scientists accurately predicted global temperature increases as caused by human use of fossil fuels. 
"So in 1982, seven years before I was even born, Exxon accurately predicted that b y this year, 2019, the earth would hit a carbon dioxide concentration of 415 parts per million and a temperature increase of 1 degree celsius,. Dr. Hoffer. Is that correct?" Ocasio-Cortez asked. 
"We were excellent scientists," Hoffer answered, to laughter from the seats behind him. 
Witnesses described a shift in Exxon's policies in the 1980s and 1990s that turned away from doing quality peer-reviewed and published science to promoting and paying for climate change denial. 
Amanda Gunasekara, a Republican climate and energy strategist at the CO2 Coalition, testified that major shifts to clean energy production would be disruptive to the economy. 
Ocasio-Cortez asked Gunasekara if she was aware that the CO2 Coalition is primarily funded by the fossil fuel giant Koch Industries and Robert Mercer, a billionaire hedge fund manager who funds climate change denial. 
"I don't know about the financing with regarding to the CO2 Coalition. I'll say my engagement with them is not unwitting. "It is active and inspired and educated, because a lot of these folks are scientists who have long been diminished and ignored."
"Thank you for your testimony that you are not unwittingly working for the Koch brothers," Ocasio-Cortez said.
Jones introduces bill to encourage investments in minority-serving banks
"One of the biggest hurdles for minority entrepreneurs is access to capital," Jones said.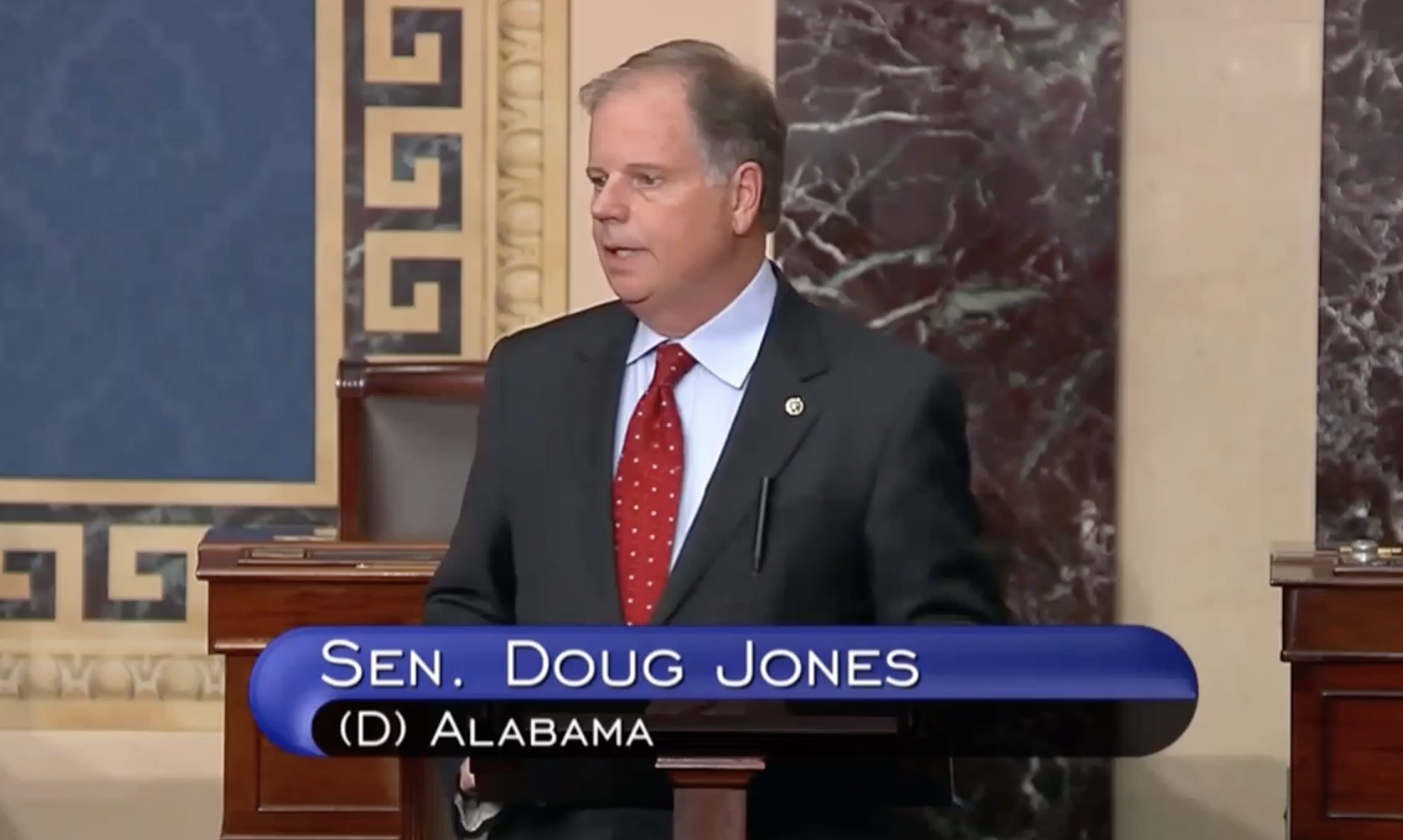 Alabama U.S. Sen. Doug Jones, D-Alabama, on Tuesday introduced legislation that would encourage investments in banks that serve minority communities.
"One of the biggest hurdles for minority entrepreneurs is access to capital," Jones said in a statement. "That's why this bill is so important. Increasing access to capital at the banks that serve minority communities will help expand financial opportunities for individuals and business owners in those communities."
Jones, a member of the Senate Banking Committee, in April urged the Federal Reserve and the U.S. Treasury to support Community Development Financial Institutions and minority-owned banks disproportionately affected by the COVID-19 pandemic, and he threw his support behind more federal funding for small community banks, minority-owned banks and CDFIs during the recent Paycheck Protection Program replenishment.
According to a press release from Jones's office, the bill would attract investments to those financial institutions by changing rules to allow "minority-owned banks, community banks with under $10 billion in deposits" and CDFIs to accept brokered deposits, or investments with high interest rates, thereby bolstering those institutions and encourage them to invest and lend in their communities.
It would also allow low-income and minority credit unions to access the National Credit Union Administration's Community Development Revolving Loan Fund.
"Commonwealth National Bank would like to thank Senator Jones for his leadership in introducing the Minority Depository Institution and Community Bank Deposit Access Act. As a small Alabama home grown institution, this proposal will allow us to accept needed deposits without the current limitations that hinder our ability to better serve the historically underserved communities that our institutions were created to serve. We support your efforts and encourage you to keep fighting the good fight for all of America," said Sidney King, president and CEO of Commonwealth National Bank, in a statement.
"The Minority Depository Institution and Community Bank Deposit Access Act is a welcomed first step in helping Minority Depository Institutions like our National Bankers Association member banks develop the kinds of national deposit networks that allow our institutions to compete for deposits with larger banks and to better meet the credit needs of the communities we serve. The National Bankers Association commends Senator Jones' leadership on this issue, and we look forward to continuing to engage with him on the ultimate passage of this proposal," said Kenneth Kelly, chairman of the National Bankers Association, in a statement.
A recent report by the Brookings Institute highlighted problems minority-owned businesses had accessing federal COVID-19 relief aid from PPP loans. Researchers found that it took seven days longer for small businesses with paid employees in majority Black zip codes to receive PPP loans, compared to majority-white communities. That gap grew to three weeks for non-employer minority-owned small businesses, the report notes.
The report also states that while minority-owned small businesses, many of which are unbanked or under banked, get approximately 80 percent of their loans from financial technology companies and online lending companies, fintechs weren't allowed under federal law to issue PPP loans until April 14.