Former Exxon scientists tell congress they knew in 1982 impact fossil fuels would have on climate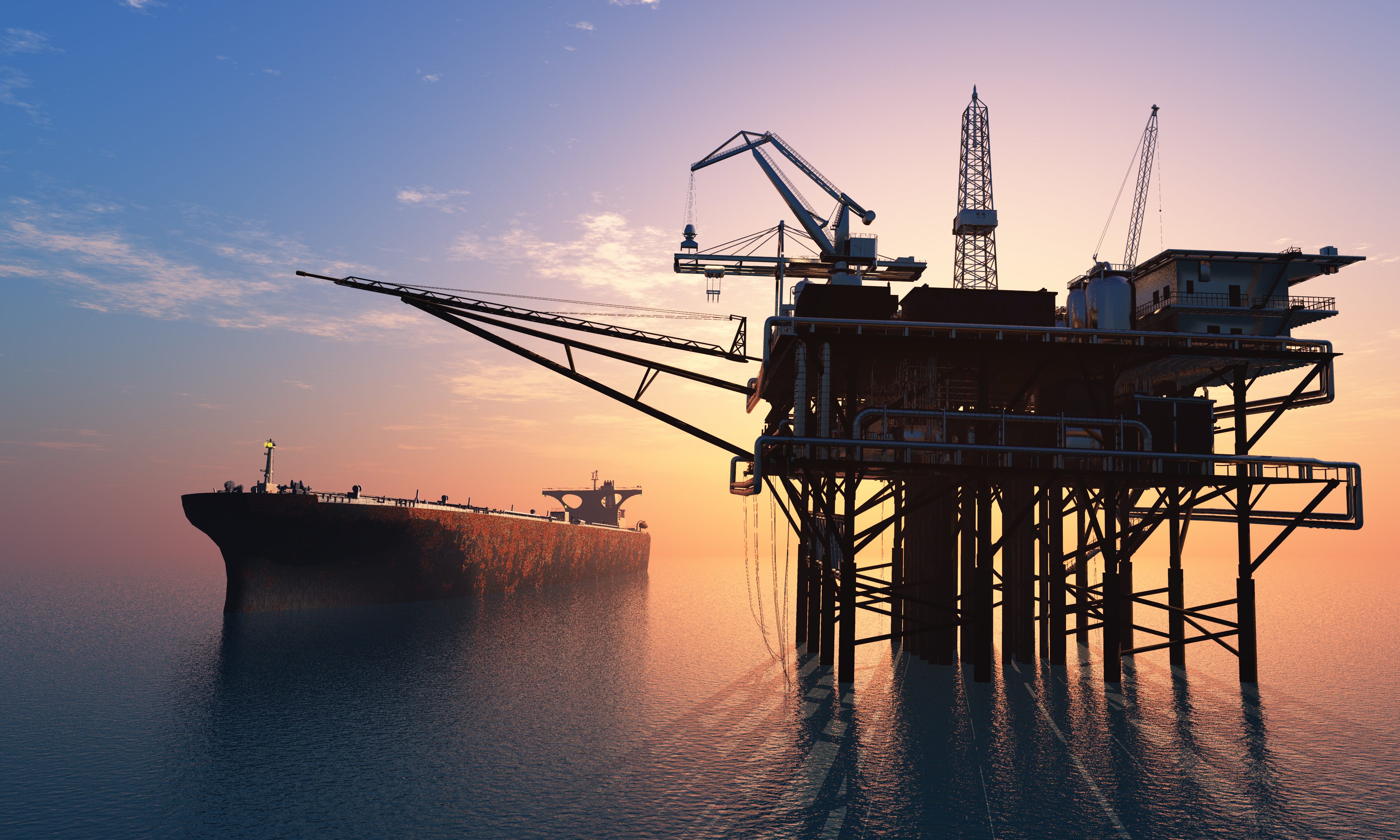 Editor's note: Eddie Burkhalter is a staff writer at Alabama Political Reporter and a fellow at the Poynter-Koch Media and Journalism Fellowship. The program is a partnership between the Poynter Institute and the Charles Koch Institute. Charles G. Koch is chairman of the board for the Charles Koch Institute and CEO of the multinational petroleum company Koch Industries.
A former Exxon scientist testified to Congress on Wednesday that the company accurately predicted three decades ago that fossil fuel use would drive climate change. 
As the monumental trial against the petroleum giant got underway in New York on Monday the House Oversight Committee began hearings to determine how much Exxon knew about the dangers fossil fuels presented to global warming and when the company knew it. 
Physicist Martin Hoffert taught physics at New York University from 1975 to 2007 and in the 1980s worked alongside Exxon scientists to create climate models. 
Testifying under oath to Congress on Wednesday Hoffert said the work he and other Exxon scientists did that predicted the damage fossil fuels would have on the planet was quality work, and the company chose to ignore it and spread misinformation instead. 
"The advertisements that Exxon ran in major newspapers raising doubt about climate change were contradicted by the scientific work we had done and continue to do," Hoffert said. "Exxon was publicly promoting views that its own scientists knew were wrong, and we knew that, because we were the major group working on that. 
"This was immoral, and it has greatly set back efforts to address climate change. I cannot see into Exxon management's heart. Whatever its intent — willful ignorance, stymying an effective response [in order] to preserve quarterly profits or simply an incomprehensible refusal to incorporate their own world-class researchers' results into their business plans, which is demonstrably counterproductive long-term — what they did was wrong." 
"They spread doubt about the dangers of climate change when its researchers were confirming how serious of a threat it was. The effect of this disinformation was to delay action, internally and externally. They intentionally created doubt, when internal research confirmed how serious of a threat it was. As a result, in my opinion, homes and livelihood will likely be destroyed, and lives lost."
Rep. Alexandria Ocasio-Cortez, D-N.Y., questioned several witnesses in the hearing about how long Exxon knew fossil fuel use would drive climate change, noting internal company documents that showed Exxon was aware as far back as the 1970s. 
Ocasio-Cortez asked Hoffert and former Exxon scientist Ed Garvey about a graph made by Exxon and shared internally in 1982 which showed projected carbon dioxide levels in the atmosphere and rising global temperatures as a result. 
Hoffert said the 1982 chart by Exxon scientists accurately predicted global temperature increases as caused by human use of fossil fuels. 
"So in 1982, seven years before I was even born, Exxon accurately predicted that b y this year, 2019, the earth would hit a carbon dioxide concentration of 415 parts per million and a temperature increase of 1 degree celsius,. Dr. Hoffer. Is that correct?" Ocasio-Cortez asked. 
"We were excellent scientists," Hoffer answered, to laughter from the seats behind him. 
Witnesses described a shift in Exxon's policies in the 1980s and 1990s that turned away from doing quality peer-reviewed and published science to promoting and paying for climate change denial. 
Amanda Gunasekara, a Republican climate and energy strategist at the CO2 Coalition, testified that major shifts to clean energy production would be disruptive to the economy. 
Ocasio-Cortez asked Gunasekara if she was aware that the CO2 Coalition is primarily funded by the fossil fuel giant Koch Industries and Robert Mercer, a billionaire hedge fund manager who funds climate change denial. 
"I don't know about the financing with regarding to the CO2 Coalition. I'll say my engagement with them is not unwitting. "It is active and inspired and educated, because a lot of these folks are scientists who have long been diminished and ignored."
"Thank you for your testimony that you are not unwittingly working for the Koch brothers," Ocasio-Cortez said.
Print this piece
Five patients with COVID-19 have died at EAMC hospital in Opelika
UPDATE: East Alabama Medical Center said Sunday that its death toll has increased to six.
Death toll at East Alabama Medical Center increases to 6
The number of patients who have died from COVID-19 at East Alabama Medical Center in Opelika since Friday has increased to six, the hospital said in a statement Sunday.
---
Five patients who were being treated for COVID-19 at East Alabama Medical Center in Opelika, Alabama, have died since Friday, the hospital said in a statement Saturday.
"Our hospital family expresses its collective condolences to the families of these five patients," said Laura Grill, EAMC President and CEO.  "As everyone knows, this virus has taken a toll on our nation and world, and our community is not exempt from that. Our hearts and prayers are with these families at this very difficult time."
Three of the patients were from Chambers County and two were from Lee County. The Alabama Department of Public Health is still investigating the deaths and has not updated their website to reflect them.
Hospital officials and ADPH are working through the process for official state determination before adding them to the COVID-19 death count.
"The ICU staff, respiratory therapists and physicians who worked most closely with these patients are especially struggling and we ask that the community lift them up today just as they have been lifting up our whole organization the past two weeks," Grill said.
EAMC is currently treating 19 patients hospitalized with a confirmed COVID-19 diagnosis. Five patients who were previously hospitalized with COVID-19 have been discharged. There are 22 patients who are currently hospitalized at EAMC with suspected COVID-19.
The number of hospitalized patients has more than doubled from seven on Tuesday. It anticipates more.
The county had at least 56 confirmed cases of COVID-19 by Saturday afternoon, more per capita than Jefferson County, Shelby County and Madison County. That number has also continued to grow. To the north, Chambers County, which falls under EAMC's service area, has the most cases per capita in the state, meaning there are more confirmed cases per person than any other county. That county's total stands at 17.
Many of the patients who have tested positive, according to EAMC, had a common "last public setting" in church services.
"While there are no absolute patterns among the confirmed cases in Lee County, one nugget of information does stand out a little—the last public setting for a sizable number of them was at church," East Alabama Medical Center said in a statement Friday night.  "Not at one church, or churches in one town, but at church in general."
The hospital has urged churches to move online and cancel in-person services. Some churches have continued to meet, as recently as last Sunday, despite "social distancing" directives from the Alabama Department of Public Health that prohibited non-work gatherings of 25 or more people.
EAMC is urging the public to act as if they are under a "shelter-in-place" at home order, as the state has so far refused to issue such a directive.
"EAMC is asking everyone to shelter in place at home," the hospital said in a statement Friday night. "Sheltering in place means you stay at home with immediate family members only and should not leave your home except for essential activities such as food, medical care, or work. You should not host gatherings of people outside of your immediate family. You should also maintain a 6-foot distance from other people as much as possible, wash your hands frequently for at least 20 seconds each time, and frequently disinfect high-touch surfaces."
It's also asking businesses that have access to personal protective equipment like gowns, masks, latex gloves and hand sanitizer to bring those items to a collection site outside of EAMC's main lobby. The site is open from 9 a.m. to 4 p.m. on weekdays.
This story is developing and will be updated.
Print this piece