Alabama gets $34 million in energy revenue. Report finds oil companies using loophole to avoid paying billions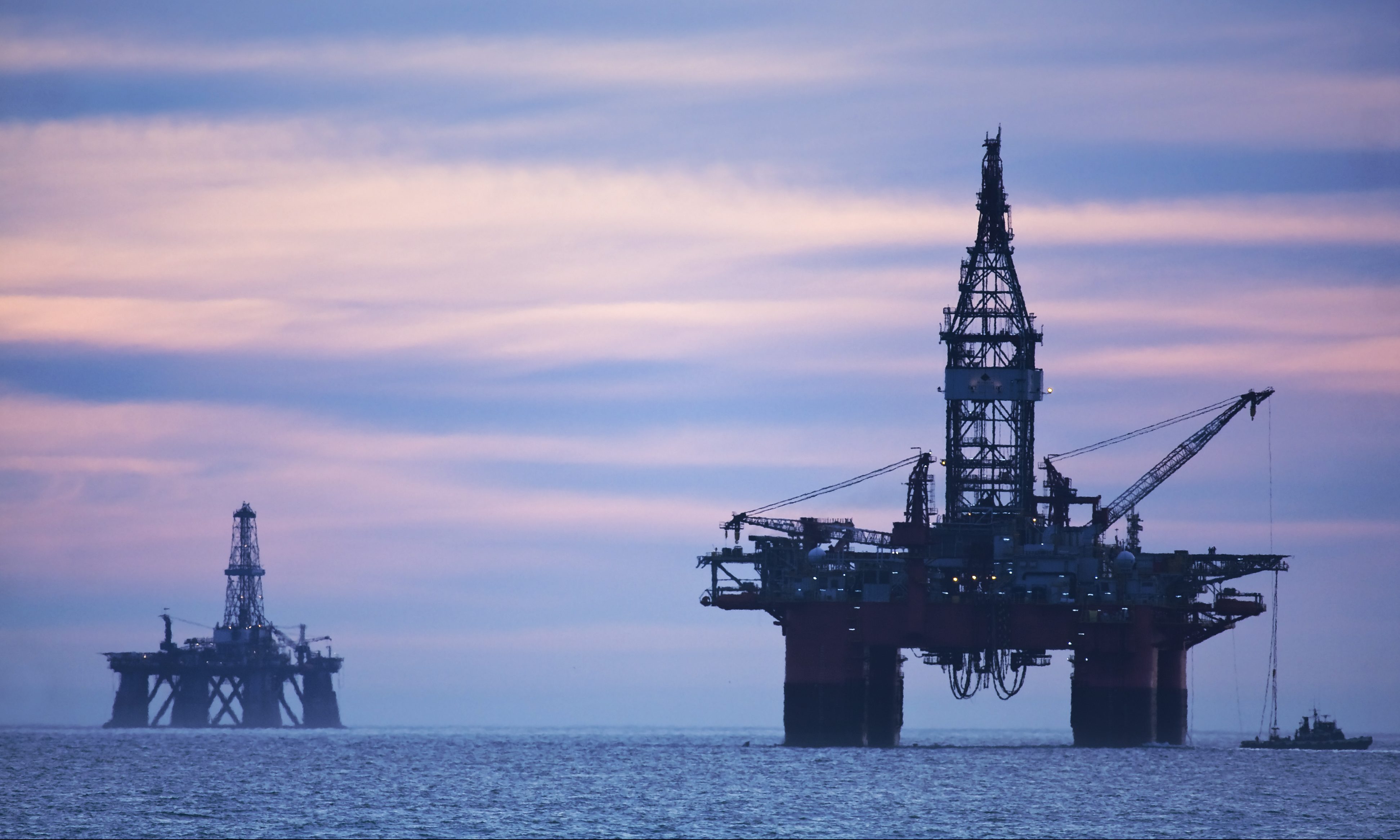 The U.S. Department of the Interior announced Thursday that Alabama received $34 million this fiscal year from energy revenues produce on federal and Native American lands, and in offshore oil and natural gas collection. 
A recent report from the U.S. Government Accountability Office, however, finds that the Department of the Interior has allowed oil companies to use a loophole to skip out on paying U.S. taxpayers billions in oil and gas revenue from offshore rigs operating in the Gulf of Mexico. 
Alabama's take in the energy funds this year is a $3.4 million increase from fiscal year 2018, according to a press release from the U.S. Department of the Interior, which noted that total revenues increased 31 percent this year to approximately $12 billion. 
Alabama ranked as the 9th highest recipient of energy funds this year, behind California, which receives $47.27 million. Native American tribes and individual Indian mineral owners received more than $1 billion of the funds this year. 
"Removing burdensome and unnecessary regulations have spurred economic growth across the country, and consequently, applications for permits to drill (APD), which allow for drilling on public lands, have increased by 300 percent since FY 2016," according to the Department of the Interior. 
The announcement Thursday came the same day a report was published that shows the world's biggest oil companies are using a loophole to avoid paying $18 billion in royalties on oil and gas drilled since 1997. 
The U.S. Government Accountability Office's report states that the Bureau of Ocean Energy Management "systematically underestimates the value of offshore oil and gas leases, resulting in the government collecting hundreds of millions of dollars less than it otherwise could."
The Outer Continental Shelf Deep Water Royalty Relief Act, enacted in 1996 to spur drilling in the Gulf of Mexico, allowed oil companies to forgo paying royalties on oil produced from new leases. 
The 1996 rule was poorly written, according to The New York Times, and what was intended to be a temporary reprieve from paying those royalties was accidentally made permanent on some wells.
The New York Times reported that oil companies paid no royalties on about 22 percent of oil produced from federal leases in the Gulf of Mexico in 2018 because of the loophole, and the losses are likely to continue as many of those wells are still producing. 
Frank Rusco, a director of the G.A.O.'s Natural Resources and Environment team director and the author of the report, in an interview with the newspaper described the findings as an extreme example of the Department of the Interior failing to make sure U.S. taxpayer get the fair market value of oil and gas taken from the gulf. 
"These leases sold 20 years ago might keep producing for decades. The amount of forgone royalties is going to continue to increase,"
Rusco told The New York Times "It's a strong case for Interior to review how it collects revenues on oil and gas."
In a response to the newspaper the Department of the Interior said it takes the responsibility of ensuring Americans get a fair value for public resources seriously. 
"Corporate welfare at taxpayer expense is everywhere in our economy, and we have to rip it out at the roots," said Congressman Raúl M. Grijalva, D-Arizona, chair of the House Natural Resources Committee in a press release on the report.  "This is not a fair or free market. This is handing out public money to special interests that don't need them, don't deserve them and aren't paying their fair share. Our laws and standards need to reflect the fact that public resources are there for the benefit of the public, not for companies who don't feel like paying for the privilege of selling them."
"Oil and gas development in federal waters is a public resource and the American people should get a fair return on any extraction of these resources," said U.S. Rep. Rep. Alan S. Lowenthal, D-Calif., Chair of the Subcommittee on Energy and Mineral Resources
Alan Lowenthal, D-California, chair of the Subcommittee on Energy and Mineral Resources. "The GAO report highlights what many of us have been saying for years – the public is being shortchanged billions of dollars due to Department of Interior practices. The good news is that many of these unfair practices can easily be addressed by having the Interior Department improve their policies and practices, including updating the current royalty structure and the bid valuation process to ensure the government provides a fair return to the American public for the use of public lands and waters."
The Department of the Interior is also under fire from an environmental group that filed a lawsuit in September that alleges the government is allowing offshore oil drillers to skip critical safety tests put in place to prevent another event like the deadly Deepwater Horizon disaster. 
The suit alleges that the Department of the Interior is allowing oil companies to skip critical safety tests of "blowout preventers" through the use of waivers, which don't receive public scrutiny and are handled out-of-sight at a rate of "at least one per day." 
In a statement to APR last month, a Department of the Interior spokesman said the lawsuit "grossly misrepresents the facts" and denied the allegations therein.
Lilly Ledbetter speaks about her friendship with Ginsburg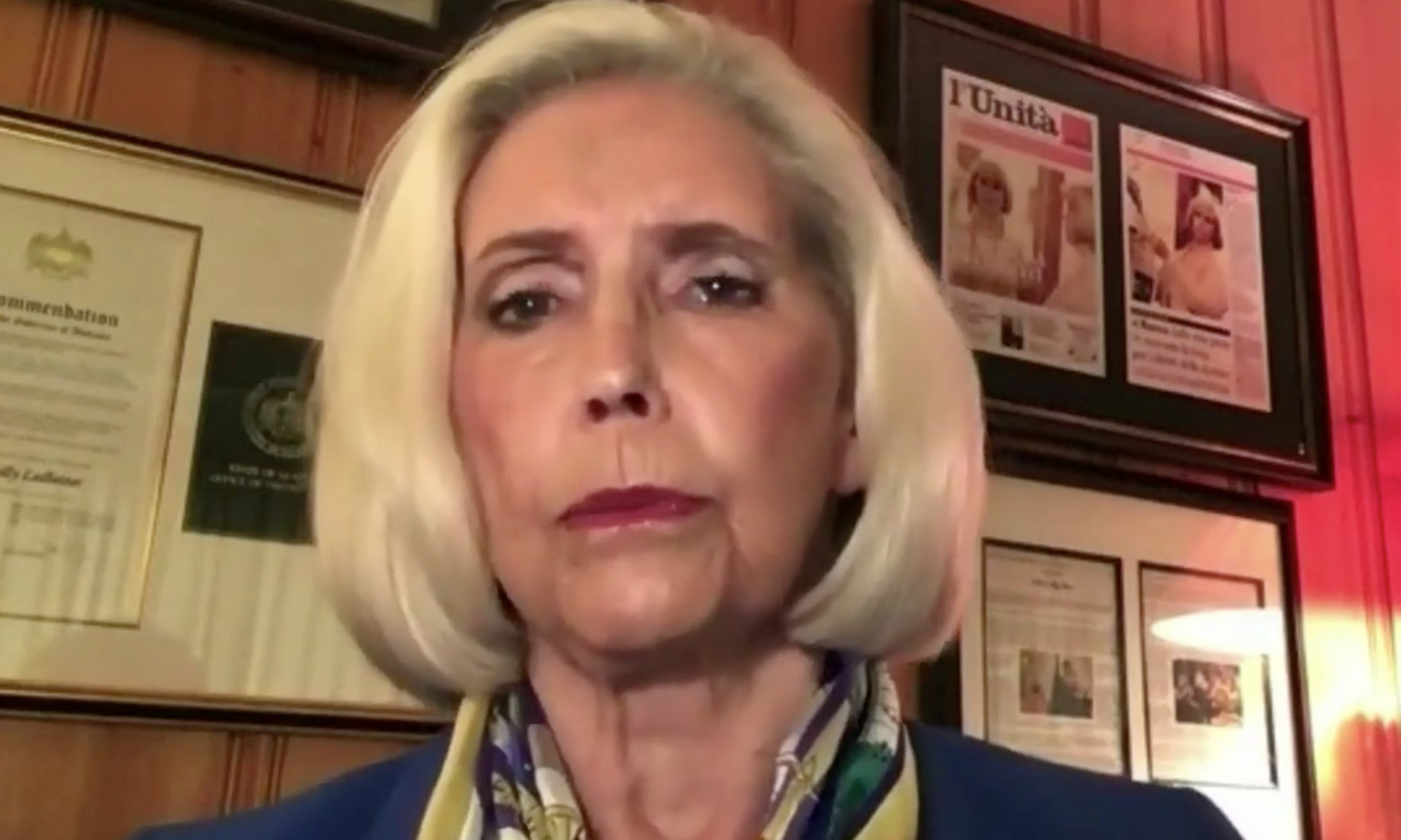 When anti-pay-discrimination icon and activist Lilly Ledbetter started receiving mail from late Supreme Court Justice Ruth Bader Ginsburg, Ledbetter's attorney told her to save the envelopes. That's how unusual it is to get personal mail from a member of the nation's highest court.
Ledbetter, 82, of Jacksonville, Alabama, shared her memories of her contact with Ginsburg over the last decade during a Facebook live event hosted by Sen. Doug Jones on Monday.
Ginsburg famously read her dissent from the bench, a rare occurrence, in the Ledbetter v. Goodyear Tire & Rubber Co. decision in 2007. The court ruled 5-4 to affirm a lower court's decision that Ledbetter was not owed damages for pay discrimination because her suit was not filed within 180 days of the setting of the policy that led to her paychecks being less than those of her male colleagues. 
Ledbetter said that Ginsburg "gave me the dignity" of publicly affirming the righteousness of Ledbetter's case, demonstrating an attention to the details of the suit.
Ginsburg challenged Congress to take action to prevent similar plaintiffs from being denied compensation due to a statute of limitations that can run out before an employee discovers they are being discriminated against. 
The Lilly Ledbetter Fair Pay Act of 2009 was passed by Congress with broad bipartisan support and signed into law by President Barack Obama. It resets the statute of limitation's clock with each paycheck that is reduced by a discriminatory policy.
Ledbetter said that her heart was heavy when she learned of Ginsburg's death on Friday. The women kept in touch after they met in 2010. That was shortly after the death of Ginsburg's husband, tax attorney Marty Ginsburg. She spoke about her pain to Ledbetter, whose husband Charles had died two years before.
"So we both shared that, and we shared a tear," said Ledbetter.
Ginsburg invited her to her Supreme Court chambers to see a framed copy of the act, next to which hung a pen that Obama used to sign it.
Ginsburg later sent Ledbetter a signed copy of a cookbook honoring her husband that was published by the Supreme Court Historical Society. Included with it was a personal note, as was the case with other pieces of correspondence from the justice that Ledbetter received at her home in Alabama. They were often brochures and other written materials that Ginsburg received that featured photos of both women.
Ledbetter expressed her support for Jones in his race against GOP challenger Tommy Tuberville. The filling of Ginsburg's seat is a major factor in that, she said.
"I do have to talk from my heart, because I am scared to death for the few years that I have yet to live because this country is not headed in the right direction," she said.
She noted that Ginsburg was 60 when she was appointed to the court. Ledbetter said that she opposes any nominee who is younger than 55 because they would not have the experience and breadth of legal knowledge required to properly serve on the Supreme Court.
She said that issues like hers have long-term consequences that are made even more evident by the financial strains resulting from the pandemic, as she would have more retirement savings had she been paid what her male colleagues were.
Jones called Ledbetter a friend and hero of his.
"I've been saying to folks lately, if those folks at Goodyear had only done the right thing by Lilly Ledbetter and the women that worked there, maybe they'd still be operating in Gadsden these days," he said.