England, Todd officially want to lead the new Alabama Democratic Party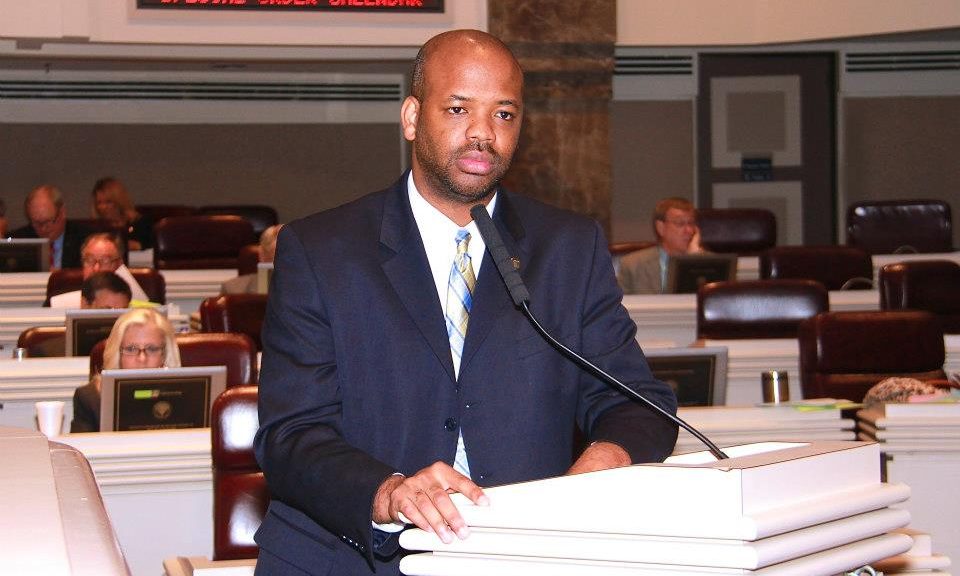 Rep. Chris England is officially running for chairman of the Alabama Democratic Party. 
APR reported last week that England had told a number of people that he would seek the party chair position, but the Tuscaloosa representative made it official with a tweet on Sunday evening. 
"Transparent. Inclusive. An Alabama Democratic Party for everyone," England tweeted. "That's what we're building. Together. It's official. I'm in. SDEC members mark your calendars. Nov. 2. Let's get this done."
England was not alone in announcing Sunday night. 
Former Rep. Patricia Todd, the state's first openly gay lawmaker, posted on Facebook that she would be seeking the party's vice-chair position. 
The new, late entries into the race to lead the party have both excited and angered Democrats. 
The majority of State Democratic Executive Committee members who are pushing for change and moving away from the party controlled by Nancy Worley and Joe Reed appear to be enthusiastic over England's decision to enter the race. They see him — potentially the first African American chairman of the ADP — as precisely the face and voice the party needs at this crucial juncture. 
But others within that group — particularly the supporters of Tabitha Isner, who announced her candidacy for chair several months ago — are less than thrilled. 
When word began to leak out last week that England was entering the race, and doing so with the support of Sen. Doug Jones and the DNC, Isner supporters took to social media to criticize England and Jones. They accused Jones of trying to control the party from afar, and they were upset that Isner was receiving little support. 
However, the push for England appears to be less of a Jones powerplay and more of a sound move politically. 
The ADP, with its current split, faces almost certain legal battles in the coming weeks, and a potentially fractured party. England as chairman is an answer to both problems. 
At this point, the sole tactic Reed has for attacking the new ADP bylaws and the new leadership elections is race — a campaign he and his minions have already started by claiming that a white man (Jones) is trying to stifle black votes on the SDEC. 
England, one of the most recognizable and popular black lawmakers in the state, and has long been a civil rights advocate and an outspoken critic of the many racist acts of the Alabama legislature. He is popular among black voters and his motives for running for chair would be hard to question. 
His election as chair would also make it harder for Reed and the Alabama Democratic Conference to claim in court that the new bylaws and voting configurations of the SDEC are detrimental to black voters. 
In the meantime, Todd could have similar pull for LGBTQ members and the SDEC's new Diversity Caucus. England and Todd together would signal a new day for the ADP — one that is much more inclusive.
Alabamians request more than 101,000 absentee ballots with 30 days left to apply
So far, 35,184 absentee ballots have been successfully returned for the general election.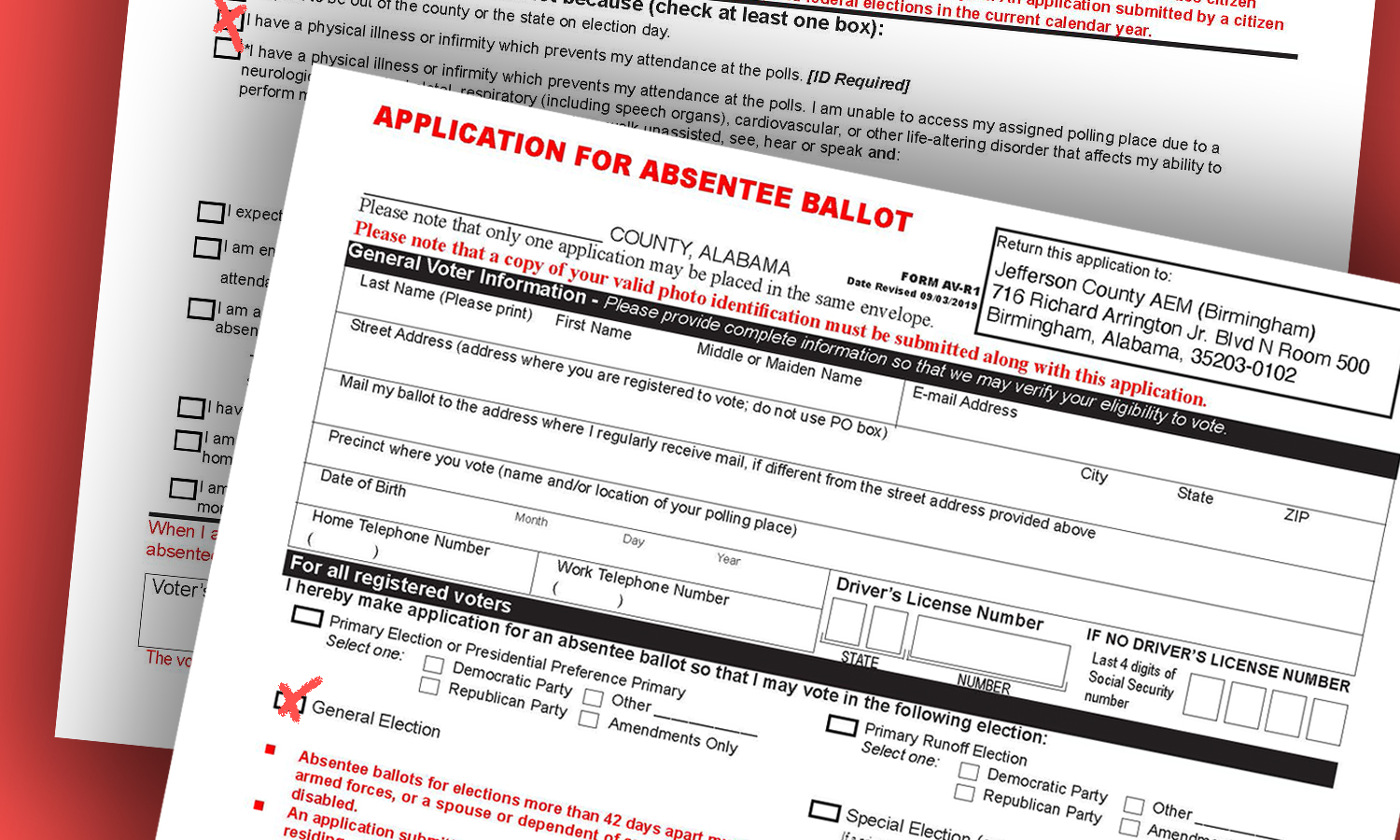 At least 101,092 absentee ballots have been requested so far in Alabama according to Secretary of State John Merrill, with just 30 days left to apply for an absentee ballot for the Nov. 3 general election. So far, 35,184 absentee ballots have been successfully returned for the general election.
In order to protect the safety and well-being of voters, Merrill is encouraging those who are concerned about contracting or spreading the coronavirus to apply for and cast an absentee ballot.
Absentee ballot applications can be downloaded online or requested by visiting or calling your local absentee election manager's office.
Voters may also contact the secretary of state's office at 334-242-7210 to request an absentee ballot application.
Due to the declared states of emergency, any qualified voter who determines it is impossible or unreasonable to vote at their polling place shall be eligible to check the box on the absentee ballot application that is most applicable to that individual. In the case none of the boxes are appropriate, voters can check the box which reads, "I have a physical illness or infirmity which prevents my attendance at the polls. [ID REQUIRED]"
For the Nov. 3 general election, the deadline to register to vote is Monday, Oct. 19, the deadline to submit an absentee ballot application is Thursday, Oct. 29, the deadline to return an absentee ballot to the absentee election manager is the close of business Monday, Nov. 2, and the last day to postmark an absentee ballot is Monday, Nov. 2.
Voters who are eligible to vote pursuant to the Uniformed and Overseas Absentee Voting Act will have until Tuesday, Nov. 3 to postmark an absentee ballot.
Voters concerned about COVID-19 are encouraged to select the box on the affidavit, which accompanies the absentee ballot, which reads as follows: "I am physically incapacitated and will not be able to vote in person on election day."
Due to recently witnessed delays with the U.S. Postal Service, Merrill encourages voters interested in returning their ballot by mail to go ahead and make application for their absentee ballot. As a reminder, Merrill worked with the Legislature last year to pass Act 2019-507, allowing voters the opportunity to return their absentee ballot by commercial carrier in addition to U.S. mail.