Opinion | Is Alabama's playbook bipartisan? No, but it could be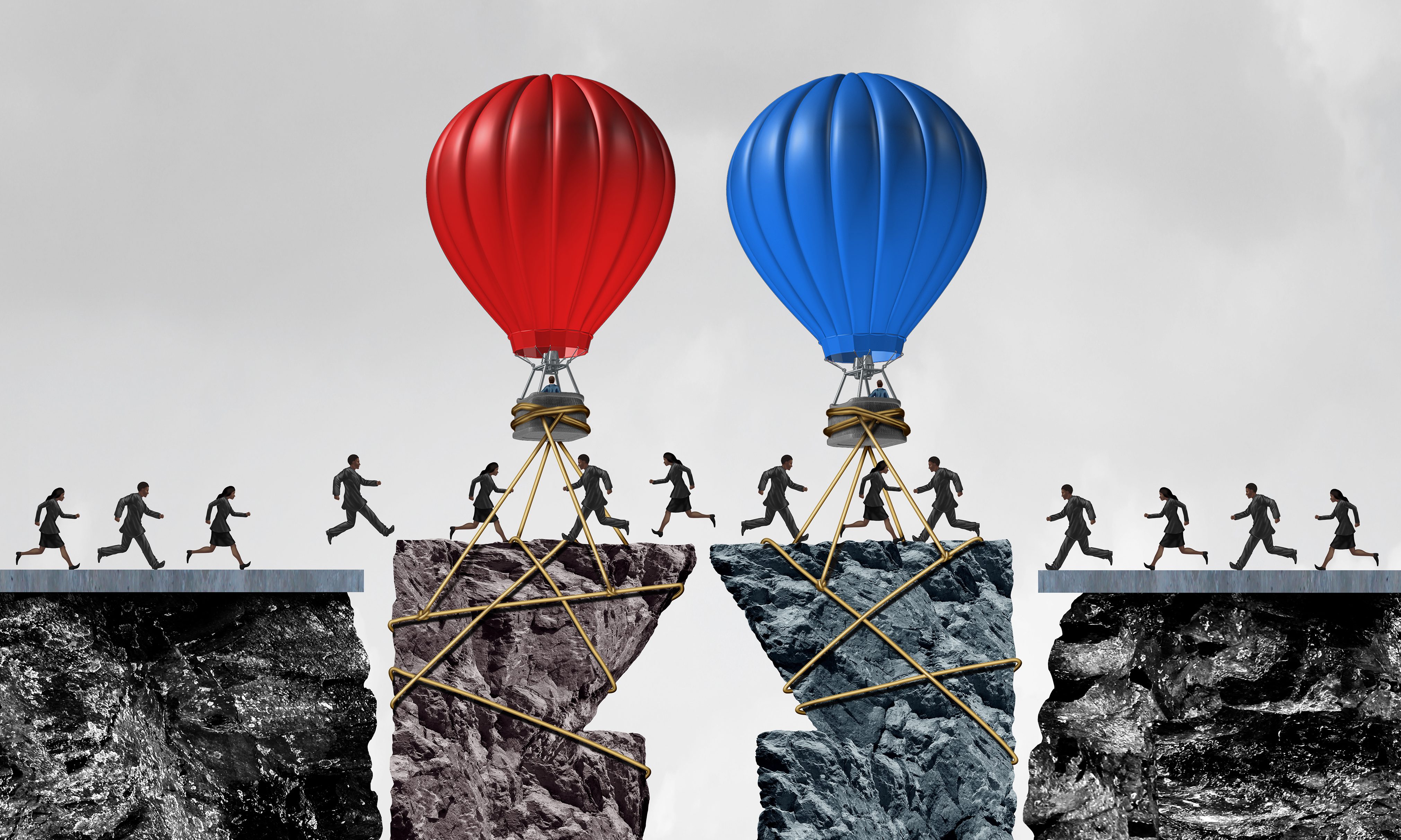 Gov. Kay Ivey, in a press statement condemning the impeachment inquiry aimed at President Donald Trump, followed the script being used by most Republicans. But in the governor's statement, she added a decidedly Ivey-twist saying Washington D.C. should take a page from Alabama's playbook.
"I say Congress should take a page out of our book here in Alabama," Ivey said. "Our achievements are accomplished through strong, bipartisan efforts, and we are seeing great progress for that."
Citing Alabama's legislative process as bipartisan would seem laughable coming from anyone other than Ivey. Those who work closely with the governor say she would prefer to work in a bipartisan way but is often limited by the nature of Alabama's Republican supermajority.
It's not that Ivey isn't a conservative, but her life experience and general leadership style is to build consensus when possible, according to those who know her best.
Ivey's most public legislative accomplishment to-date was the passage of a fuel tax increase to address the state's failing infrastructure. Passing the Rebuild Alabama Act took a coalition of not only Republicans and Democrats but business and civic leaders across the state. The tax remains unpopular in many corners of the state, but it is an example of doing what is best for the state's future rather than what is politically expedient at the moment.
Quietly, Ivey is marshaling forces to enact sweeping criminal justice reform as well as an effort to overhaul the state's education system; both reform efforts will require a bipartisan coalition.
When Ivey succeeded Gov. Robert Bentley following his resignation, she immediately reached out to both Senate and House Republicans and Democrats, a rare instance of leadership in these hyper-partisan times.
The governor's efforts to reach a consensus between the two political parties have not always been successful mainly because lawmakers in the Alabama House and Senate are partisan creatures more beholden to a radical political-base than the people as a whole.
Privately, some Democrats feel the administration has not always followed through on promises made to bring about compromise having seen them fall far short of what was their understanding of the deal. However, this has not kept Democrats from working with Ivey. Most Democrats point to those legislative leaders who they say have more than once gone back on their word, generating distrust at the State House.
So, it is that Ivey's bipartisan quote is more aspirational, but it's better than letting partisan national media set the tone for the state.
Not surprisingly, Democrat and Republican state lawmakers and many of their constituents appear more attuned to national politics than the needs of the state.
Alabama's lawmakers would do well by turning off Fox News and MSNBC ahead of the coming Legislative Session. Neither Fox or MSNBC have a clue about Alabama, but what they do know is how to divide people, especially politicos.
Likewise, policy solutions from D.C. think tanks or other states are no blanket answers to Alabama's most pressing problems. Can the state learn from them? Yes. But policy is best when it's homegrown. While the Brookings Insitute or the Heritage Foundation may form a political base for ideological debate, it is no substitute for homegrown thinking.
When Ivey says that Alabama's challenges require Alabama solutions; she is not offering a political platitude but sound reasoning.
Yes, naysayers will point to Ivey's real and perceived weaknesses, but that's just so much fodder for keyboard warriors and internet trolls.
As Republican President Theodore Roosevelt wrote, "It is not the critic who counts; not the man who points out how the strong man stumbles, or where the doer of deeds could have done them better. The credit belongs to the man who is actually in the arena, whose face is marred by dust and sweat and blood; who strives valiantly; who errs, who comes short again and again because there is no effort without error and shortcoming; but who does actually strive to do the deeds."
Building prisons, justice reform and education expansion will undoubtedly be issues Gov. Ivey will push in the upcoming session. Both prisons and justice reform will take bipartisanship if for no other reason than to give cover to Republicans.
Other significant issues are facing the state that require a coalition of the willing.
Senate leadership continues to say there is no way to expand Medicaid, but as with other issues, the state can solve any problem with a strong bipartisan push.
Medical professionals, business interests and anyone whose done the math understands Medicaid expansion is a financial and health care winner. The state should be long past the notion that Medicaid expansion is an ideological battle. It is commonsense, which today is a rare superpower.
Ivey should also consider addressing the unfair and unproductive gaming wars that disproportionately benefit one group while leaving the state with only legal bills and very little in tax revenue.
Some may see Ivey's statement on bipartisanship as merely political hyperbole, especially in the context of impeachment.
But there's truth in Ivey's words; the state can accomplish much when it looks at what is possible rather than what plays well in the next election.
American author and political satirist Christopher Buckley said, "Necessity is the mother of bipartisanship."
Alabama has many necessities. The question is, "Can the state leadership find homegrown bipartisan solutions?"
Yes, they can with the proper bipartisan leadership.
Let's hope Ivey follows through on her words. Alabama may not be the most partisan state in the Union, but it could be.
Opinion | Hubbard did the crime; he should do the time
Hubbard may not be a violent offender but his actions are a danger to society and a threat to the public.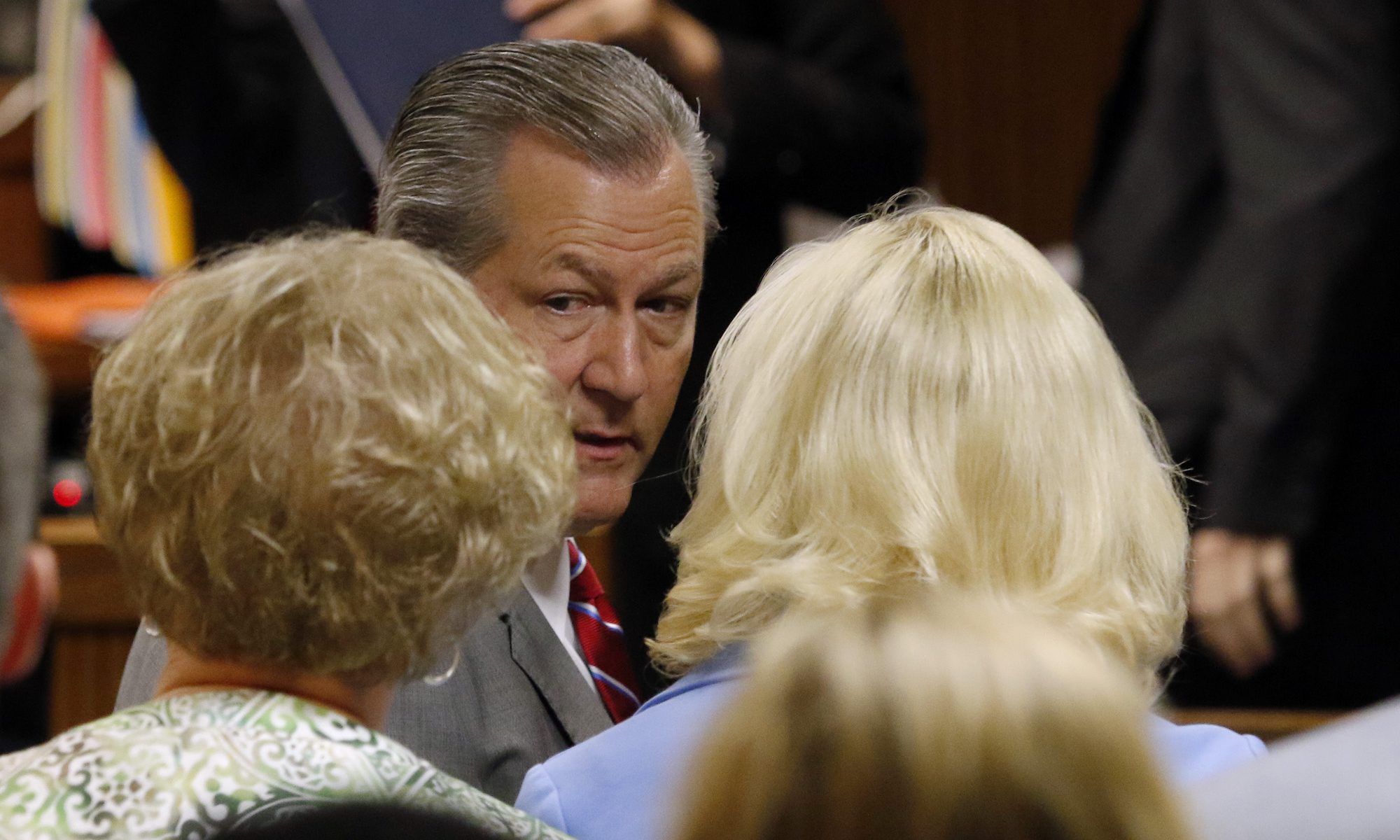 Attorneys for convicted felon, former Speaker of the House Mike Hubbard, believe he has suffered enough, and his sentence should be reduced because six of the charges against him were overturned on appeal.
The remaining six counts against Hubbard call for a prison term of four years, 16 years probation, and substantial fines independent of the charges the upper courts set aside. Therefore, there exist no reasonable grounds under which trial Judge Jacob Walker III should lessen Hubbard's sentence.
This action on Hubbard's behalf is simply another attempt to subvert justice.
A Lee County jury found Hubbard guilty of twelve counts of public corruption, most notably using his office for personal gain and using state resources and personnel to enrich himself—and those counts still stand.
The Court of Criminal Appeals rejected Count 5, and the Alabama Supreme Court struck down another five, which primarily dealt with the charges surrounding "principals."
The upper-court's finding appears more political than judicial, but most people in the state are used to jurists who bend the law for the rich and politically connected.
Of the remaining charges against Hubbard, five carry a ten-year spit sentence of two years in prison and eight years probation, and one count has a six-year split sentence with 18 months in jail with the remainder served on probation.
Why would Judge Walker reverse his judgment since the appeals process left in place the charges that carry the very sentence he imposed?
Does Judge Walker think he erred in his sentencing? Does he now, in retrospect, believe he was unfair as Hubbard's lawyers contend?
Hubbard's appeal is merely more subterfuge and trickery disguised as a legal argument.
Astonishingly, in their latest filing, lawyers, David McKnight and Joel Dillard, assert that Hubbard is not "a danger to society, nor a threat to the public" as a reason to let him out of prison.
Hubbard may not be a violent offender but his actions are a danger to society and a threat to the public.
Prison is not only for brutal inmates it is also for those who break a certain class of laws. Because a felon wears a thousand dollar suit doesn't mean they deserve less jail time.
Hubbard's crimes are some of the most heinous perpetrated against civil society.
Public corruption undermines the rule of law and the principles of good government and is an offense more potent than property theft, drug use, or other nonviolent crimes because it rips apart the very fabric of society and its trust in the foundations of the republic.
A corrupt politician's actions subvert the very meaning of representative government.
Hubbard is not now a danger to society, or a threat to the public because he is behind bars. But make no mistake he is a menace to public good. Even before his indictment, Hubbard used every scheme at his disposal to thwart justice, entice lying and manipulate public trust. And now he wants one more shot at corrupting the system.
There are only two occasions when every individual should expect equal treatment: when they stand before a court of law and when they stand before their maker. Yes, a wealthy defendant like Hubbard can afford better legal representation, but it doesn't mean he can purchase special justice.
Hubbard has been given preferential treatment by lawmakers, the media, and even some on the courts. All along the way, Hubbard was handled with kid gloves and given unwarranted privilege.
McKnight and Dillard argue with a straight face that letting Hubbard out of prison early will, "Preserve scarce prison bed-space for habitual offenders and others from whom society needs protection… [and] more likely result in the defendant's rehabilitation than incarceration."
The word rehabilitation is used several times in Hubbard's most recent court filings as if somehow allowing him to avoid prison time will serve to rehabilitate him. To this day, Hubbard doesn't believe he's committed a crime, so how is rehabilitation possible?
His attorneys lastly make the most laughable argument possible by indicating Hubbard has suffered enough.
"[The] Court should consider the punishment that Hubbard has already suffered. The convictions in this case alone have resulted in a wide range of punishments which include his removal from office, the loss of his right to vote, the divestment of his business interests, and his current incarceration."
Suffered enough?
When lawmakers break ethics laws, it upends society because it shatters trust while nullifying the social contract that binds us together in peace and safety.
State ethics laws are an attempt to force the government to rule themselves honestly.
Hubbard ignored the very ethics laws he championed and would do it all again.
He deserves punishment for his unlawful acts, and his prison sentence should stand as a reminder to others that justice doesn't play favorites.
Hubbard did the crime, and he should serve the time.