Opinion | If faith practices are "discriminatory," do we really still have free speech?
Modern political candidates spend a lot of time presenting themselves as culturally acceptable to voters. That means a lot of talk about God, faith, and family, and often the winning candidate is the one who looks best driving a well-worn pickup truck. This is nothing new in American politics, but it's a practice that is not without its shortcomings. 
For those voters who care very much about policy and legislation, and the deeper philosophies of governance that uphold those things, all of this cultural signifying can grow old in a hurry.
Yet there are a few cultural considerations that populist candidates are right to protect. It's easy to dismiss the bluster about how we Alabamians "dare protect our rights," but it's worth remembering that rights must be defended or else they risk becoming something more like a privilege dispensed by those in power, and less like a freedom granted by and preserved in nature. 
Political observers have watched a number of court cases in recent years over the matter of religious freedom, particularly as it pertains to same-sex marriage.
 A number of plaintiffs have alleged discrimination when a wedding vendor refused to provide service on the grounds that to do so would violate their conscience. Plaintiffs have responded that conscience protections do not allow for discrimination, while defendants have in turn argued that the state cannot compel the creative work (i.e., speech) of the defendant in question. Court rulings thus far have varied in their application, though the United States Supreme Court ruled in the 2018 Masterpiece Cakeshop v. Colorado Civil Rights Commission case that the state did in fact violate the rights to free exercise of Masterpiece Cakeshop owner Jack Phillips, though the court demurred on some deeper questions of freedom of speech and freedom of religion.
Those questions are sure to be asked again in future court cases.
Alas, there is another element to religious freedom that is worth considering.  While much of this fight will concern the application of specific laws in the various states and municipalities, the preconditions for such arguments are often established in the rhetoric commonly employed in the public square.
A recent decision in one of Alabama's federal courts sheds some light on this problem.
 Just a few weeks ago, United States District Judge Myron Thompson dismissed a lawsuit brought against the Southern Poverty Law Center by D. James Kennedy Ministries, a Christian ministry based out of Florida. The SPLC has, for many years, labeled DJKM a hate group due to its stance on LGBTQ issues. Judge Thompson dismissed the case, noting that while the court was not offering comment on the specifics of the SPLC's charge, the organization was well within its protected First Amendment rights to make such a claim.
In a broad sense, it's hard to disagree with the ruling.  No one should be comfortable with a federal judge stepping out and saying "you can't say that" to any person or organization. 
Yet the SPLC, an organization that has long outlived its usefulness as a neutral arbiter of justice, is playing a dangerous game with its Manichean practice of labelling hate groups.
Of course, there are clear instances of hate groups; the noxious alt-right, neo-Nazis, racists and bigots of various stripes, and anti-Semites, though the latter finds increasing oxygen on both the far right and the far left these days. Indeed, thoughtful Christians must admit that however unfair the charge may be against D. James Kennedy Ministries, there are certainly some within the church who wield Christian orthodoxy as a cudgel against others in a way that is unsound on the merits of Scripture as well as public perception. To that point, religious organizations concerned about the changing outlook on human sexuality should recognize that their own rhetoric often affects real people with real struggles; they should exercise their First Amendment freedoms with great prudence and caution.
Still it must be recognized that laws are upheld beyond the mere text on a page. There is a rhetorical function to our laws; if they are not upheld in custom then they are not likely to be upheld in practice.
Put another way, our cultural practices are often the precondition for the structure of our laws. 
The writers of the Bill of Rights had no qualms about enshrining those freedoms in the Constitution because they already believed those things in the deepest fiber of their beings. While Judge Thompson's ruling may be technically correct, the practice of labelling the orthodox Christian stance of human sexuality as hateful poses a real risk not just to religious freedom, but freedom of speech, as well. 
Speech that is slowly but surely regarded as socially unacceptable may in time become legally unacceptable as well, and at that point, the First Amendment will have been stripped of all of its cultural and legal power.
Matthew Stokes, a widely published opinion writer and professor of the classics, is a Resident Fellow of the Alabama Policy Institute, alabamapolicy.org.
Opinion | FEMA's Hurricane Sally response
So, how has FEMA performed in responding to Hurricane Sally? So far, pretty darn well.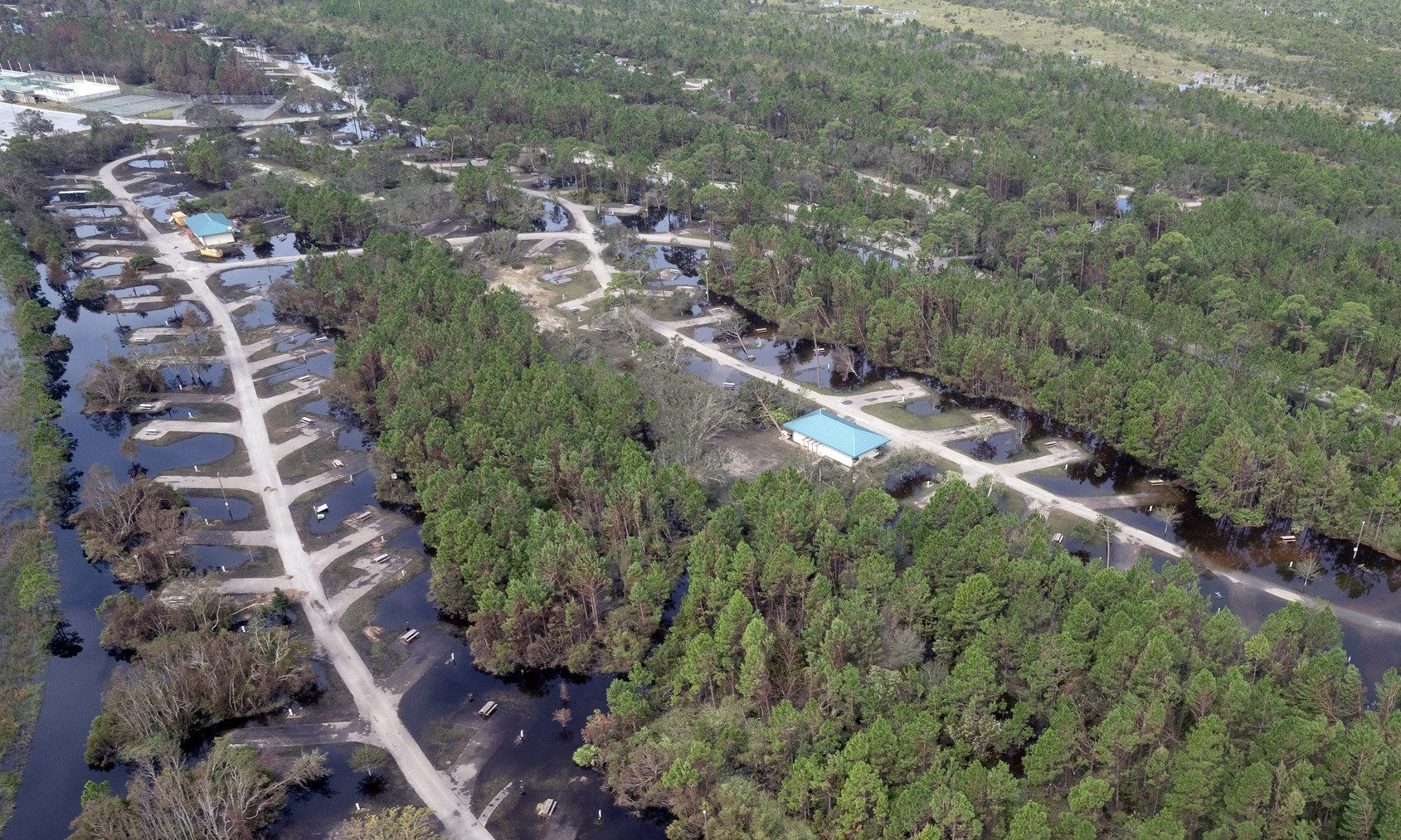 Most people in Alabama have heard of FEMA, the Federal Emergency Management Administration. Its name is a little misleading because emergencies by their nature aren't so much managed as responded to, often after the fact. You can't manage a tornado or an earthquake, for example, but you can and should respond to it.
Hurricanes are facts of life down here and nearly every part of our state, not just the coast, have been affected in some way by at least one. We can prepare for hurricanes and guard against the worst consequences and that starts with each of us as individuals, family members and citizens doing our part to be prepared to protect and take care of ourselves, family members and neighbors. Alabamians are actually pretty good at doing that.
But, there is also a role for governments at all levels. Local governments actually play the most important public role because they are closest to the people of their areas and have the first responders already employed and trained to take care of the needs of local residents during the period running up to, during, and in the immediate aftermath of the storm. State governments manage the preparations before the storm and provide the support local governments need afterward to do their jobs. The federal government supports the state and local efforts, which typically means providing the lion's share of the money needed, anywhere from 75 percent to 90 percent of the costs. So there's not one emergency management agency involved in responding to hurricanes but three, corresponding to each level of government.
The day before Hurricane Sally hit, I was individually briefed by the Director of the National Hurricane Center Ken Graham, FEMA Administrator Pete Gaynor and Coast Guard officials. That same day I went to the White House and made sure we had a good line of communication in case we needed help, which looked likely at the time. I have to say, the White House was immediately responsive and has continued to be so.
How has FEMA handled the federal response to Hurricane Sally? When the state of Alabama requested a pre-storm disaster declaration, which triggers federal financial support for preparations and response during the storm, FEMA and the White House gave the okay in just a few hours. On that day before when I spoke with the White House, I asked them to send FEMA Administrator Gaynor to my district as soon as possible once the storm cleared to see the damage and meet with local officials. He came three days after the storm and spent several hours touring the damage with me and meeting with local leaders. When the state of Alabama requested a post-storm declaration, triggering federal financial support for public and individual assistance, FEMA and the White House responded affirmatively in less than 48 hours – record time.
Public assistance is federal financial support for the costs to state and local governments as a result of a storm. This includes water bottles and meals ready to eat for locally requested points of distribution, debris removal and cleanup costs (think of the large tandem trucks picking up debris piled up on the right of way), as well as the costs to repair damage to public buildings and infrastructure like roads and bridges, and in the case of Sally damage to the Port of Mobile.
Individual assistance, as the label states, goes to individuals affected by the storm. Private assistance won't pay something you have insurance for, but it does pay for a variety of losses, particularly having to do with an individual's home. So far 60,000 Alabamans have applied for individual assistance and already FEMA has approved $42 million. If you haven't applied for individual assistance there's still time for you to do so online at DisasterAssistance.gov, or if you need help in applying call FEMA's Helpline at 1-800-621-3362. If you have applied for individual assistance and have been denied, appeal the decision because frequently the denial is simply because the applicant didn't include all the needed information.
Many people were flooded by Sally and over 3,000 of them have made claims to the National Flood Insurance Program. Over $16 million has already been paid out on those claims. The Small Business Administration has approved over a thousand home loans to people with storm losses, totaling over $40 million, and many more loan applications are still pending.
So, how has FEMA performed in responding to Hurricane Sally? So far, pretty darn well. I want to thank FEMA Administrator Gaynor for coming down here so quickly after the storm and for FEMA's quick and positive responses to all our requests. And I want to thank President Trump for his concern and quick response to Alabama's requests for disaster declarations. Hurricane Sally was a brutal experience for us in Alabama, but FEMA's response shows that government can do good things, helping people and communities when they really need it.