Did a Montgomery judge try to singlehandedly kill the Democrats' reform meeting?
There was much celebrating among most Alabama Democrats on Saturday, following the election of a new party chairman and the seating of dozens of new minority State Democratic Executive Committee members. 
There also was quite of bit of anger and angst among other Alabama Democrats, as they saw their chairwoman, Nancy Worley, pushed aside and a new ADP take shape. 
But amidst all of the change, and the glee and anger, there was one thing that went largely forgotten by most in the state: The actions on Friday of Montgomery County Circuit Court Judge Greg Griffin. 
And Griffin's actions should never be forgotten. 
Because those actions represent the worst of the Alabama judicial system. 
Now, I know what you're thinking — that it's impossible for a decision on a temporary restraining order in a political fight to qualify as "the worst" of this state's judicial system when we're locking up innocent people and holding poor people in prison because they can't pay their fines. 
Fair points. But those sorts of injustices don't occur without a court system, and without judges, who are willing to overlook the rules and precedent, to shirk responsibility and reason, and to allow politics and friendships to override the law. 
That seems to be what happened in Griffin's courtroom on Thursday and Friday of last week. 
And I'm not even talking about the decision he made — to grant a temporary restraining order that prevented a group of law abiding citizens from taking an action that hadn't been determined to be illegal. That's called "prior restraint," and it is almost never OK. 
But that's beside the point. 
Here's what you should care about: On Thursday, as the two warring factions of Alabama Democrats argued in front of Griffin about a scheduled meeting called by the reform caucus to elect new party leadership, Griffin made a promise to both sides.
"I'll try to work fairly quickly to get to you a resolution keeping in mind that the meeting is supposed to take place on Saturday," Griffin told the attorneys on Thursday. "Whichever way I rule, I would love for the other side to have a chance to take it up (to the Alabama Supreme Court on appeal)."
Griffin made that promise after an attorney in the case told the judge that if he were to rule against the reform caucus, who had the meeting scheduled for Saturday at 8 a.m., the timeframe for an appeal to the ALSC would be tiny. 
To speed along the process, Griffin asked each side to present him with proposed orders, which would allow him to simply sign his name and file them. 
Both sides left the courtroom in Montgomery early on Thursday afternoon. 
And they waited. 
And waited. 
And waited more. 
Finally, at 4:59 p.m. on Friday — one minute before the close of business — Griffin filed his decision, granting the TRO and halting the meeting on Saturday. 
Two sources at the Montgomery courthouse told me that Griffin never set foot in the building on Friday. Griffin disputed this in a phone call early Tuesday, saying he was briefly in the courthouse on Friday.

The order he filed that granted the TRO was the pre-written order supplied to him by attorneys for Nancy Worley. Only the heading at the top of the page had been changed. 
So, what was he doing all day? 
It sure seems as if he was playing politics instead of simply applying the law. 
And it didn't take long for the Democrats angered by his decision to come up with theories on why. Within minutes, an old YouTube video of Griffin talking about his 2016 election to the bench surfaced and started to spread among Democrats. 
In that video, Griffin speaks of his family forming a new church with Joe Reed, the vice-chairman of minority affairs for the ADP and Worley's closest ally. That lawsuit, for all intents and purposes, was filed by Reed and argued by attorneys working for Reed. 
That previous friendship combined with Reed's interest in the case probably should have prompted Griffin to recuse from the case.
But Griffin didn't recuse.
And so, in the end, here's what we're left with: A judge who got a case that was originally assigned to a different judge; a ruling that doesn't quite square with past precedent and the law; a decision that was held until the absolute last minute in an apparent attempt to prevent a speedy appeal. 
It stinks. Like week-old fish. 
Luckily, attorneys for the reform caucus were able to push through an emergency appeal and the ALSC was able to issue a speedy ruling overturning Griffin's order. And just as luckily, Griffin's late-in-the-day ruling didn't create so much chaos that Democrats were left without a quorum at their meeting. 
It all worked out fine in the end. 
But what Greg Griffin did shouldn't be forgotten anytime soon.
Jones to attend Auburn student forum, Tuberville hasn't yet responded to invitation
Jones has agreed to attend the forum, but it was unclear whether Tuberville planned to attend.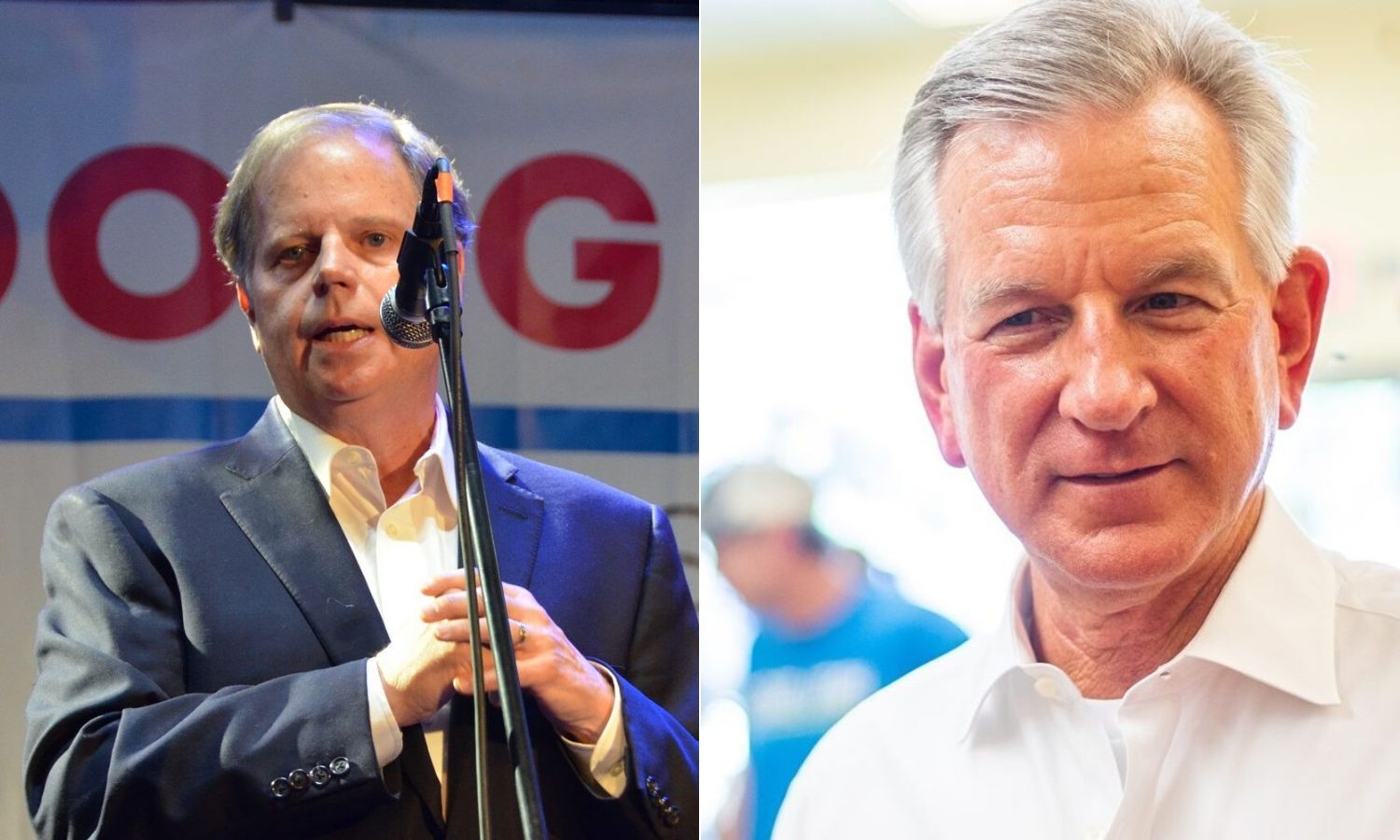 The College Democrats at Auburn University and the College Republicans at Auburn University have asked U.S. Senator Doug Jones, D-Alabama, and his Republican opponent, Tommy Tuberville, to attend a student forum on Wednesday.
"We are excited to invite the candidates running for our U.S. Senate seat and provide this opportunity for any Auburn student to hear directly from them, and we hope it will inform our student bodies' decisions with the November 3rd election only days away," said Carsten Grove, president of the College Democrats at Auburn University, in a statement.
Jones has agreed to attend the forum, Auburn University College Democrats confirmed for APR on Sunday, but it was unclear whether Tuberville planned to attend. The student organization  was still awaiting a response from Tuberville's campaign.
Jones has for months requested Tuberville join him in a debate, but Tuberville has declined.
"AUCR takes great pleasure in coming together with AUCD to co-host the Alabama Senate candidates in this forum. We are looking forward to a very informative and constructive event," said Lydia Maxwell, president of the College Republicans at Auburn University.
Dr. Ryan Williamson, assistant professor of political science, is to emcee the forum, which will be open to all Auburn University students in the Mell Classroom Building at 6 p.m., according to a press release from the College Democrats at Auburn University.
Students will be permitted 30 seconds to ask a question of either candidate, and each candidate will have two minutes to answer, according to the release.
Capacity at the forum will be limited and precautions taken due to COVID-19. Any student with an Auburn ID is welcome and attendance will be first come, first served.