Opinion | Sick and Shrouded in Secrecy: Alabama's Contract to Gas Humans to Death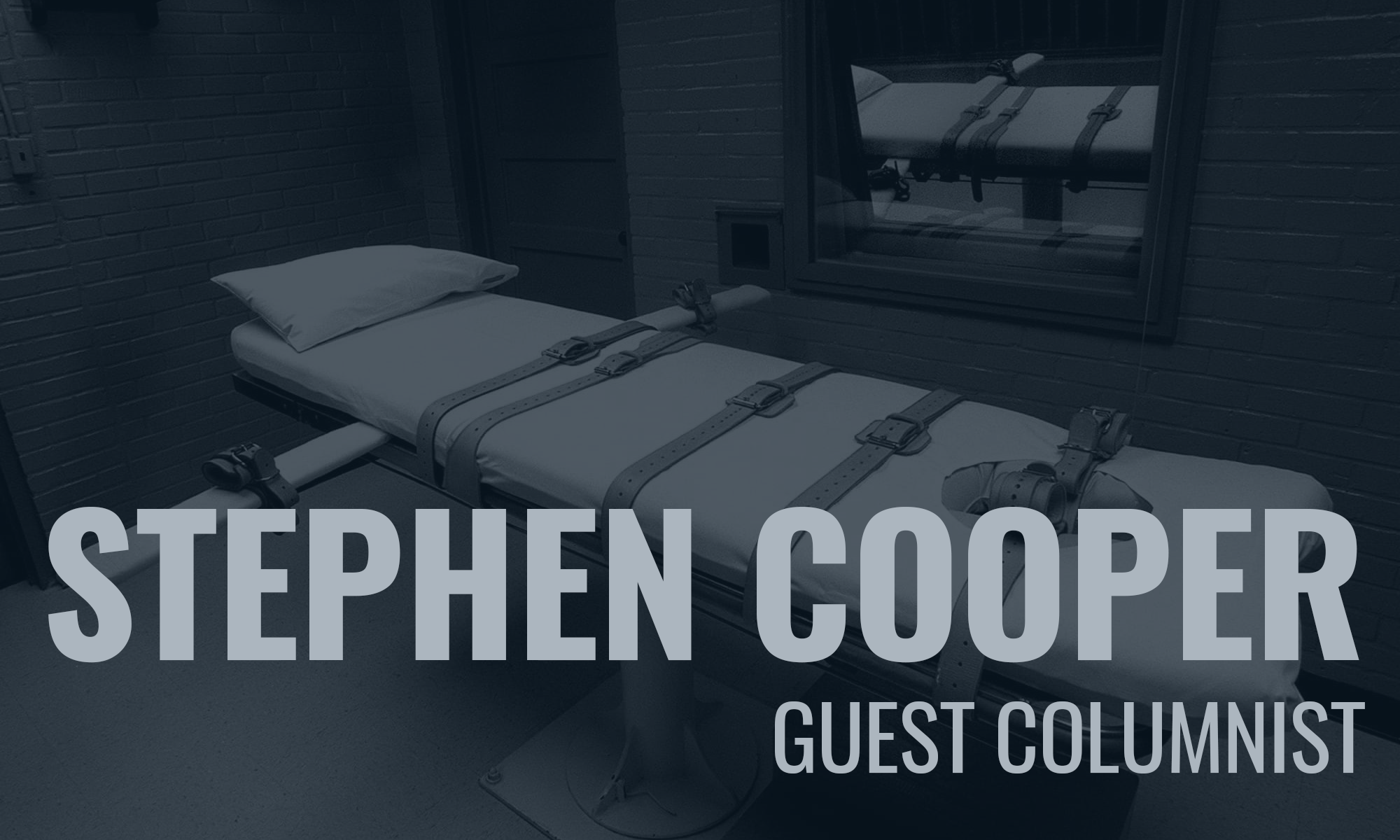 For $25,000, Alabama's Attorney General Steve Marshall has contracted with Tennessee company "FDR Safety," to assist Alabama in developing a barbaric new protocol – to execute its death row prisoners, whom Alabama treats like human guinea pigs– with nitrogen hypoxia.
Paradoxically, FDR Safety specializes in workplace safety consulting, not manufacturing gas masks or gas chambers to exterminate flesh-and-blood human beings – which condemned men and women are – deserving of humane treatment in any conscious, compassionate, and just legal system, no matter how terrible their crimes.
In vivid contrast to everything that has been revealed about Alabama's Department of Corrections (ADOC) horrific human rights abuses throughout history, continuing to present times, FDR Safety asserts on its website that its values are centered around the belief that "the safest, healthiest and most productive work environments are created when workers are motivated to 'want to' be safe rather that [sic] feeling they 'have to.'" FDR Safety claims, "Our mission is simple: Assist our clients with smart plans and top-quality training and services to make their workplaces productive, safe, and healthy."  
But FDR Safety is in for a rude awakening if it thinks implementing its company's mission statement as chief advisor to the ADOC on a new, much-more-complicated-than-it-sounds, contemptible method of state-sponsored killing, is going to be anything close to "simple." Because, as I observed in 2016, in the context of ADOC's vile torturing of poor people for a long time, corrections officers who execute in Alabama, and for that matter nationwide – whose government paychecks come with a duty and obligation to kill – are not, when it comes to administering lethal injections, or any other method of killing, educated about bodily processes.
Now admittedly, executions are hardly an exact science, and the always beleaguered, always under federal scrutiny ADOC is decidedly low-level fruit when it comes to entities in this country that routinely and reflexively disrespect basic human rights and justice, including the Eighth Amendment's prohibition of cruel and unusual punishment. But that's really my point here, too, just as I've made the case elsewhere: We must be honest about the death penalty's repugnance.    
The new method of execution, nitrogen hypoxia, deprives the condemned of oxygen, replacing it with an allegedly precisely regulated purified form of nitrogen. Given the complexity of administering a newly developed method of execution, it seems probable that executions will be botched as previous execution methods have been, causing agony to the dying prisoner. And when that occurs, when our constitutional ideals are trampled upon, it is a certainty correctional officials in Alabama will continue ducking and dodging death penalty accountability at every turn.
In December 2018, I wrote in the Church of England newspaper, the oldest religious newspaper in the world, that the prospective gassing of human beings in Alabama – and depressingly, in other states like Oklahoma and Mississippi (which have approved the procedure) – is, no different than the gassing of Jews like my great-grandmother by Hitler, an abomination.
More recently, last month, under the duress of a court order, Alabama made public for the first time its execution protocols for lethal injection and electrocution; protocols that are, in many macabre facets, assumedly comparable to the protocol the ADOC is now secretively collaborating to develop with FDR Safety for nitrogen hypoxia. The heavily redacted document, which obscures and outright hides evidence that could be used to show how the state tortures its citizens to death, mandates, in the week prior to any execution, that it is imperative the Media Center be "checked for cleanliness," that the "grounds are groomed," and that the "telephone lines are operational."
But with its nitrogen hypoxia killing-operation underway, and already 51 death row prisoners slated to be dispatched with this savagery, masking the depravity of the death penalty – and its racist roots in this country – with nicely tended shrubs, even endless buckets of ammonia, won't work. And so, with working phone lines and an ounce of moral courage, what the ADOC really must do is: Be human. Call this whole nitrogen hypoxia experiment off. Treat other humans under your charge humanely. And for God's sake, stop tinkering around with the machinery of death.      
Stephen Cooper is a former D.C. public defender who worked as an assistant federal public defender in Alabama between 2012 and 2015. He has contributed to numerous magazines and newspapers in the United States and overseas. He writes full-time and lives in Woodland Hills, California. Follow him on Twitter at @SteveCooperEsq
Opinion | Warning: Your blood may boil
"One truth can not be denied. Someone was up to no good. And their empty proclamations to put our children first were lies."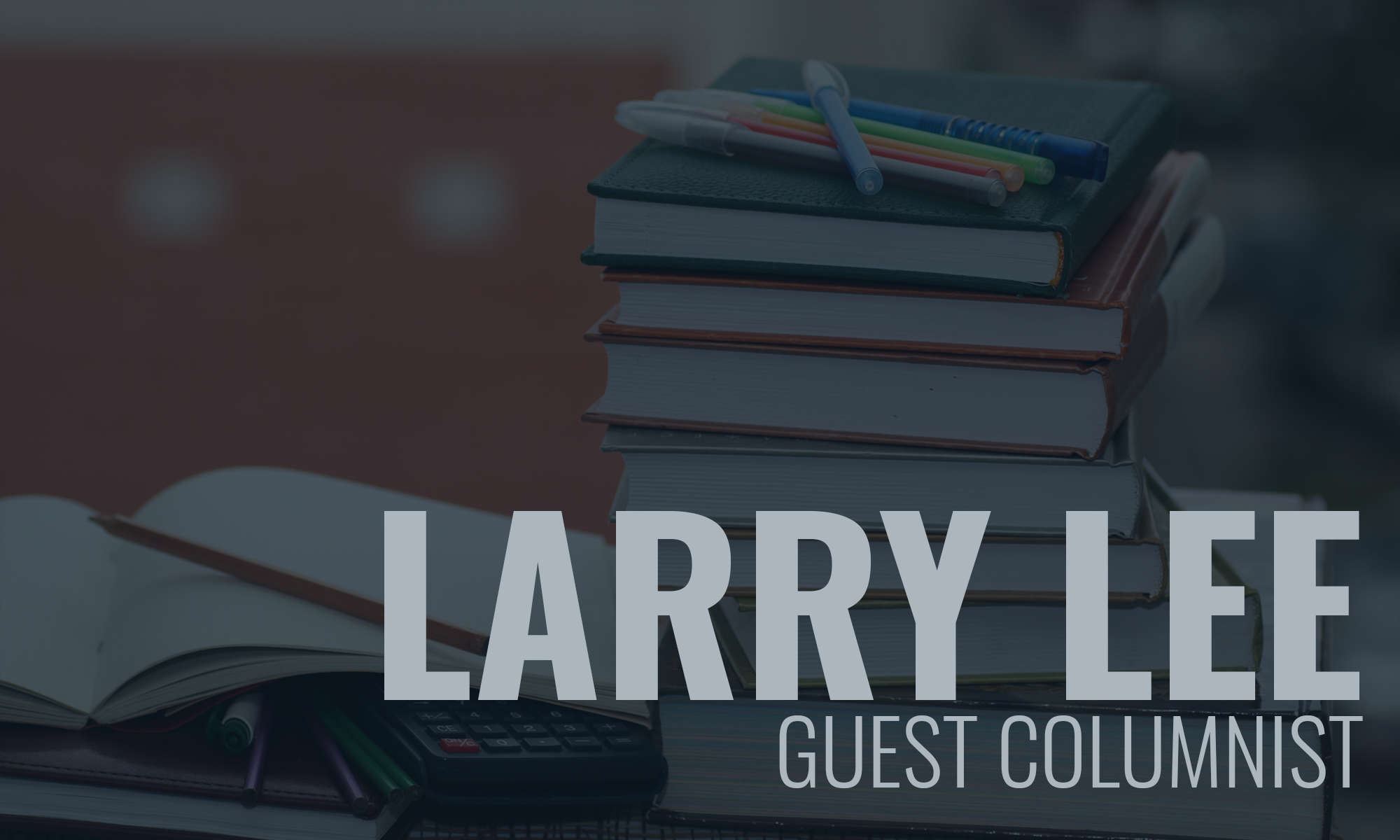 OK. It is not unusual for me to lose my cool in this very weird and very crazy political turmoil swirling around us. And why not when we are engulfed in adults acting like children?
However, none of these get me stirred up like the saga I am about to relate.
The reason being I know too much about what happened and heard many of the lies and attempts at deception in person. And certainly, because at the end of the day, it was the public school students of Alabama who paid the costs incurred because certain "public officials" betrayed the public trust.
This all unfolded in 2016, when the State Board of Education made one of the most boneheaded moves I've ever witnessed by hiring Mike Sentance of Massachusetts to be our state superintendent of education. He was a disaster. Not an educator, never a teacher, principal or local superintendent. Had applied for the Alabama job in 2011 and didn't even get an interview.
State educators were almost solidly committed to wanting Jefferson County superintendent Craig Pouncey to get the job. They considered giving the job to Sentance a slap in the face (The fact that Sentance lasted one year before packing his bags removed any doubt that he was a very bad choice).
Sentance was announced as the choice on Aug. 11, 2016. But even then, rumors of misdoing were afoot and then-State Sen. Gerald Dial called for an investigation into the hiring process within a week.
Someone orchestrated a smear campaign against Pouncey, obviously to hurt his chances of being selected by the State Board of Education. A packet of info was distributed to each board member alleging wrongdoing by Pouncey. All board members discounted the info — except Mary Scott Hunter of Huntsville.
Let's fast forward a moment. When the dust finally settled, Pouncey filed suit against Hunter and others. And just last week, Bill Britt, the editor of the Alabama Political Reporter filed the following:
"A defamation suit filed by Pouncey against former school board member Mary Scott Hunter was recently settled with Pouncey being awarded $100,000 by the state. According to Pouncey's attorney, Kenny Mendelsohn, no admission of liability by Hunter was offered under the terms of the agreement. "It is estimated the state spent as much as a million dollars or more on defense attorneysto protect Hunter and others. APR was able to identify nearly a half-million dollars in attorneys fees paid during the case, but assigning a final dollar figure is nearly impossible, because four contracts with top-tier law firms were for $195 per hour and open-ended. "The settlement puts an end to years of hearings, investigations, lawsuits, and recriminations."
[You can read all of APR's story here.]
I spent hours and hours tracking this story. What I learned was disgusting and sickening. It was obvious that the trust citizens had placed in elected officials to protect the interest of public school students was ignored. This was not about helping kids and teachers and administrators and trying to find the best state superintendent possible, it was about political agendas and adults trying to cover their ass.
I am no kid. The first-ever real life political campaign I was part of was in 1972. Which is to say that I've seen my share of political shenanigans. But none more repulsive than what happened in 2016.
Dial asked the attorney general to investigate what took place. Then he and his colleague, Democratic Sen. Quinton Ross, passed a resolution creating a legislative committee to investigate. I went to each of these sessions. They were standing room only. All kinds of folks showed up, including some of Alabama's most recognized lobbyists.
One of the more amazing things that happened was when Mary Scott Hunter, an attorney herself, told Dial that "she did not know the rules" about how the state ethics commission was supposed to handle anonymous complaints.
So Pouncey filed suit in an effort to clear his name. I don't blame him. I would have as well.
Among the things about all this that never made sense is why the state of Alabama footed the legal bill for defending those in the suit, especially Hunter.
Her actions were of her own choosing. She became a rogue state board member. She did not consult with other members before she began making sure the Ethics Commission had a copy of the bogus complaint. No other board members did this.
For whatever reason, she took matters into her own hands in an effort to harm Pouncey.  She was outside the bounds of her duties and responsibilities as a state board member.
But as is common, this legal action moved at the speed of paint drying. Then COVID-19 got in the way and civil suits got shoved to the end of the line. The best, most recent guess as to when the case would show up on a court docket was at least two years from now.
The state offered to settle for $100,000. After careful consideration with his attorney, Pouncey reluctantly decided to settle. I know Pouncey well. He has told me repeatedly that this was never about money. Instead, it was about his reputation and how certain people were willing to put politics above the interest of students. But the expectations of such ever happening grew dimmer with each day and the suit was settled.
The truth will never be known. A court will never render a verdict pointing out guilty parties. We are only left with our assumptions, based on pieced together facts gleaned from discussions and paperwork.
But one truth can not be denied. Someone was up to no good. And their empty proclamations to put our children first were lies.