Parole hearings in Alabama will resume today after a two month suspension of hearings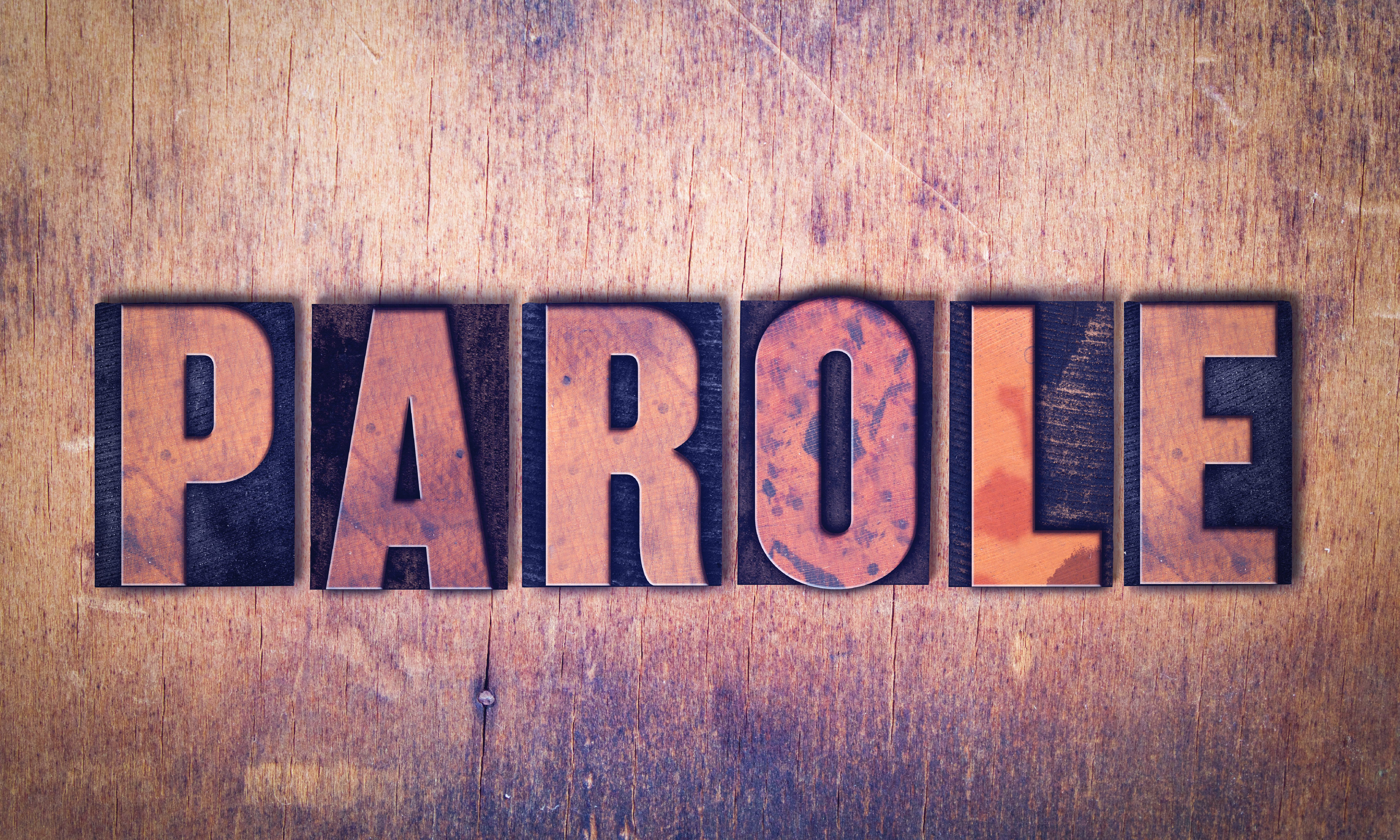 Monday, State Pardons and Paroles director Judge Charlie Graddick said at a news conference that he speaks for the public by encouraging that actions taken regarding violent offenders be reviewed very carefully.
"Foremost, inmates do not have an innate right to be paroled, they must earn such a privilege," Graddick told reporters. "Parole consideration dates legally are determined by calculations based on various factors. I will follow the law as I know will board. Our first priority must be the safety of every man, woman and child in Alabama."
The Pardons and Paroles board made a serious of early releases, some of which ended in violence and death for Alabama citizens, forcing Governor Kay Ivey (R) and Attorney General Steve Marshall (R) to step in in the interests of public safety in 2018. Reforms were put in place this Spring by the legislature. Graddick, who was appointed by Gov. Ivey, said that "The innocent shouldn't be put in harm's way. Let us not gamble with innocent lives."
"Parole decisions will be made by the three-member board," he said. "I am not a member of the board and I have no vote in its decisions, but my opinion is an educated one, as I have served two terms as district attorney in Mobile, two terms as Alabama Attorney General and almost 20 years as judge and presiding judge of the Mobile's 13th Judicial Circuit."
The inmates who are up for parole today include:
Antonio Jackson was sentenced in 2009 to life in prison for two first-degree robberies in St. Clair County. Jackson has been convicted of robbery four times in Jefferson and St Clair counties, and was previously convicted of murder in Georgia. He is serving his fourth prison term. He was granted probation in 1995 and has already been paroled twice only to wind up back in prison.
Steven Wade Hamilton was sentenced in 2010 to 20 years in prison for a first-degree robbery in Calera in Shelby County in which he robbed a convenience store clerk at knifepoint. His other convictions include theft, three burglaries and domestic violence assault. He has been incarcerated five times.
The Demopolis Times reported in 2012 that Akeem Benison was charged with seven counts of first-degree armed robbery. The Demopolis Police Department said the robberies all took place at the same BP service station over a period, and that each time, Benison would flee after the robbery back to Greene County. Police called him a serial robber. He was sentenced in 2013 to 20 years in prison for robbery.
Charleston George was sentenced in 2009 to 25 years in prison for first-degree robbery in Lee County. He was an employee of Momma Goldberg's Deli in Auburn and was involved in a robbery in which two masked gunmen held up the restaurant at closing time. George is serving his third prison term. He was sentenced in 2000 to three years in prison and 12 years of probation for two first-degree robberies in Tuskegee.
Alonzo John Goines has committed multiple robberies. WSFA Television in Montgomery reported in 2007 his arrest by Lee County sheriff's deputies and Phenix City police as a suspect in a string of armed robberies in Smiths and Phenix City. Goines was sentenced in 2013 to 20 years in prison for two counts of first-degree robbery in Russell County after he and an accomplice robbed a store at gunpoint. Goines had already been sentenced to three years in prison in Lee County back in 2008 for another first-degree robbery.
Donte Lamar Harris was sentenced in 2014 to six years, eight months in prison for first-degree robbery in Millbrook, Elmore County. He robbed at gunpoint three different Dollar General stores over a three-week period.
Antron Marquez Jackson was sentenced in 2003 to 30 years in prison for first-degree robbery in Pike County, his third incarceration. Jackson robbed Ward's Grocery Store at gunpoint.
William Cameron Cliatt was sentenced in 2006 to 25 years in prison for the first-degree robbery of Crum's Deli in Henry County during which he brandished a rifle. He is serving his third prison term.
Benjamin James Bradley of Covington County was sentenced in 2008 to 21 years, three months in prison for first-degree robbery. He used a gun to rob the A.W. Herndon store in Andalusia. He has escaped from prison twice during his criminal career.
Richardo Eason of Foley in Baldwin County was sentenced in 2009 to 20 years in prison for the first-degree armed robbery of a gas station clerk. He entered a Bebos gas station armed with a gun and demanded money from the clerk.
Omar Wilik McQueen was sentenced in 1990 to 30 years in prison for first-degree robbery and theft of property in Montgomery County. He robbed a store at gunpoint. McQueen has already been paroled once – back in 2003 – but he wound up right back in prison.
James Leo Williams was convicted of four armed robberies in Jefferson County in 1996-97 and sentenced to 25 years in prison. In each of the robberies, Williams and two accomplices threatened and held guns to the heads of store employees. Williams was paroled once before, in 2006, but wound up right back in prison. His parole was opposed by the attorney general in 2015, 2013 and 2011.
Thomas Edward Howard was sentenced in 2008 to 21 years in prison for first-degree robbery after he robbed a Chevron store in Auburn, Lee County, with a gun on March 3, 2008.
Lonnie Painter is a violent, multi-state offender who was sentenced in 2005 to 20 years in prison for first-degree robbery and two counts of illegal possession/fraudulent use of a credit card in Gardendale, Jefferson County. He lured the robbery victim by asking for a battery jump and then used a knife and threatened to kill the victim. He has been released from prison on parole three times and each time he violated parole.
The state has historically under funded the Alabama Department of Corrections so has very overcrowded aging prisons that are filled with violent and repeat offenders. Gov. Ivey has prioritized building new prisons; but is still working on formulating a plan to pay for the new facilities.
The group Alabamians for Fair Justice coalition objected to Judge Graddick's insistence that violent offenders not be given paroles.
"As coalition members working for a safer, more just Alabama, we are dismayed by Charlie Graddick's statements earlier today suggesting that people with a violent offense should not be considered for parole," the group said in a statement. "Alabama prisons are horrifically overcrowded and unconstitutionally violent. For Graddick to convey the message that the state should keep as many people locked up for as long as possible demonstrates a fundamental disregard of not only Alabama's current prison crisis, but also the long legacy of racial and geographic disparity in our criminal sentences."
"The majority of people in Alabama prisons are considered violent by statutory definition," the Coalition added. "Many crimes not defined as violent by federal law or in other states, including burglary, drug trafficking, extortion and witness intimidation, are considered violent by Alabama's overly broad definition."
"We hope the members of Alabama's parole board will continue using evidence-based practices to evaluate parole eligibility and are able to shut out the political noise aimed to further a chilling effect on parole grants," the Coalition added. "Reducing paroles means more people will end their sentences and return to communities with no supervision and often no reentry services. This is not smart public safety policy. Given the traumatic and violent conditions in Alabama prisons, reentry assistance is more crucial than ever."
The Coalition includes the ACLU of Alabama's Campaign for Smart Justice, Alabama Appleseed, Alabama Arise, Alabama Civic Engagement Coalition, Alabama CURE, Alabama Disabilities Advocacy Program, Alabama Justice Initiative, Faith in Action Alabama, Greater Birmingham Ministries, Offender Alumni Association, SPLC Action Fund, and The Ordinary People Society.
Print this piece
Man set to be executed Thursday for murders he did not commit
An Alabama man convicted in the 2004 shooting deaths of three police officers he did not kill is set to be executed this afternoon. 
Nathaniel Woods, 44, was convicted in 2005 of capital murder in the shooting deaths of three Birmingham police officers Carlos Owen, Harley A. Chisholm III and Charles R. Bennett. Woods was also convicted of attempted murder in the shooting of officer Michael Collins. 
Woods is set to die by lethal injection at 6 p.m. today at Holman Correctional Facility. 
While Woods was not the one who shot the officers, prosecutors claimed that Woods lured police to an ambush at the apartment in Ensley where the shooting took place. The officers were attempting to serve a misdemeanor warrant on Woods when another man inside the apartment, Kerry Spencer, opened fire.
Spencer was also convicted in the case and is currently on death row. 
Yesterday, Spencer spoke via phone with CNN correspondent Martin Savage, saying he takes full responsibility for shooting the officers and that the shooting was a spur of the moment decision and there was no premeditated plan between him and Woods to kill anyone.  
"I'm the only one who shot anybody that day," Spencer said. "He (Woods) didn't know I was going to shoot anybody… I didn't know I was going to do this s***, so how would Nate know?"
Woods' attorneys released a handwritten letter from Spencer, in which he wrote Woods doesn't deserve to be incarcerated, let alone executed. 
"Nathaniel Woods is 100 percent innocent," Spencer wrote. "I know this to be a fact because I'm the person that shot and killed all three of the officers."
On the steps of the state Capitol, his family proclaimed his innocence in a plea to Governor Kay Ivey to grant him clemency to prevent his execution from being carried out. 
Nathaniel's sister Pamela Woods, accompanied by their father Nathaniel Woods Sr., spoke to reporters outside the Capitol building, proclaiming her brother's innocence and calling on Ivey to stop the execution.
"We really just want people to see that he really is innocent, that he didn't have anything to do with the murders of those officers," Pamela Woods said. "We do feel really bad for what happened that day. We don't wish that on anyone, for their family to have to deal with that. It was very unfortunate that the shooter did what he did. But the main point is that Nathaniel had no parts in those actions of another man, Kerry Spencer."
Yesterday afternoon, Molly Cole, an advocate for the Woods family, delivered letters to Ivey's office asking the governor to stop his execution.
Cole was accompanied by two men who were freed from death row after their convictions were overturned, Garry Drinkard and Randal Padgett.
"I'm not here so much to get into Mr. Woods' case, but I'm here to protest the state-sanctioned killing of human life," Padgett said. "And I would like to quote Gov. Ivey's own words back when she signed the abortion ban last year – the human life protection act. As she was signing it, she said 'Alabamians have a deeply held belief that every life is precious and that every life is a sacred gift from God.' Well, I'm here to say that Mr. Woods' life is precious. And I want her to stand up to her words and protect that life."
"With the trial messed up the way it was, with the ineffective assistance of counsel, he should get some type of hearing, he should get a commutation at the least, in my opinion," Drinkard said.
According to a website dedicated to Woods' case called SaveNate.com, over 31,000 letters have been sent to Ivey's office calling for her to grant a reprieve for Woods.
Advocates for Woods claim there is no evidence that there was any plan or scheme to kill the police officers and that inadequate legal representation during the trial led him to be wrongfully convicted.
Martin Luther King, III, son of civil rights leader Martin Luther King, Jr., sent Alabama Gov. Kay Ivey a letter on Tuesday pleading for her to stop Woods' execution.
"55 years ago, my father, Martin Luther King, Jr., lead a march from Selma, Alabama, where he and fellow civil rights activists were killed and beaten. Under your watch, Alabama is about to produce yet another tragic injustice," King wrote. "It is about time we learn from our past, and be on the right side of history. 
"Killing this African American man, whose case appears to have been strongly mishandled by the courts, could produce an irreversible injustice.
"Are you willing to allow a potentially innocent man to be executed?"
Attorney General Steve Marshall issued a statement yesterday on the Woods' case, calling efforts to stop the execution "a last-minute movement" to save a "cop-killer" from his "just punishment."
"The message of that movement is encapsulated by the headline of a press release sent out today, which declared: 'Surrendered and Innocent Man Set to Die,'" Marshall said in the statement. "That headline contains two falsehoods and one truth. The falsehoods are the descriptors 'surrendered' and 'innocent': neither apply whatsoever to Nathaniel Woods, whose actions directly caused the deaths of three policemen and injury to another. The truth is 'set to die': 
"Nathaniel Woods was correctly found guilty and sentenced to death by a jury of his peers, and that sentence is set to be carried out tomorrow; that is, justice is set to be carried out tomorrow. The only injustice in the case of Nathaniel Woods is that which was inflicted on those four policemen that terrible day in 2004."  
Ivey's office told CNN yesterday that she will have no comment until a decision is made.
Print this piece