Ivey announces 16 GOMESA-funded projects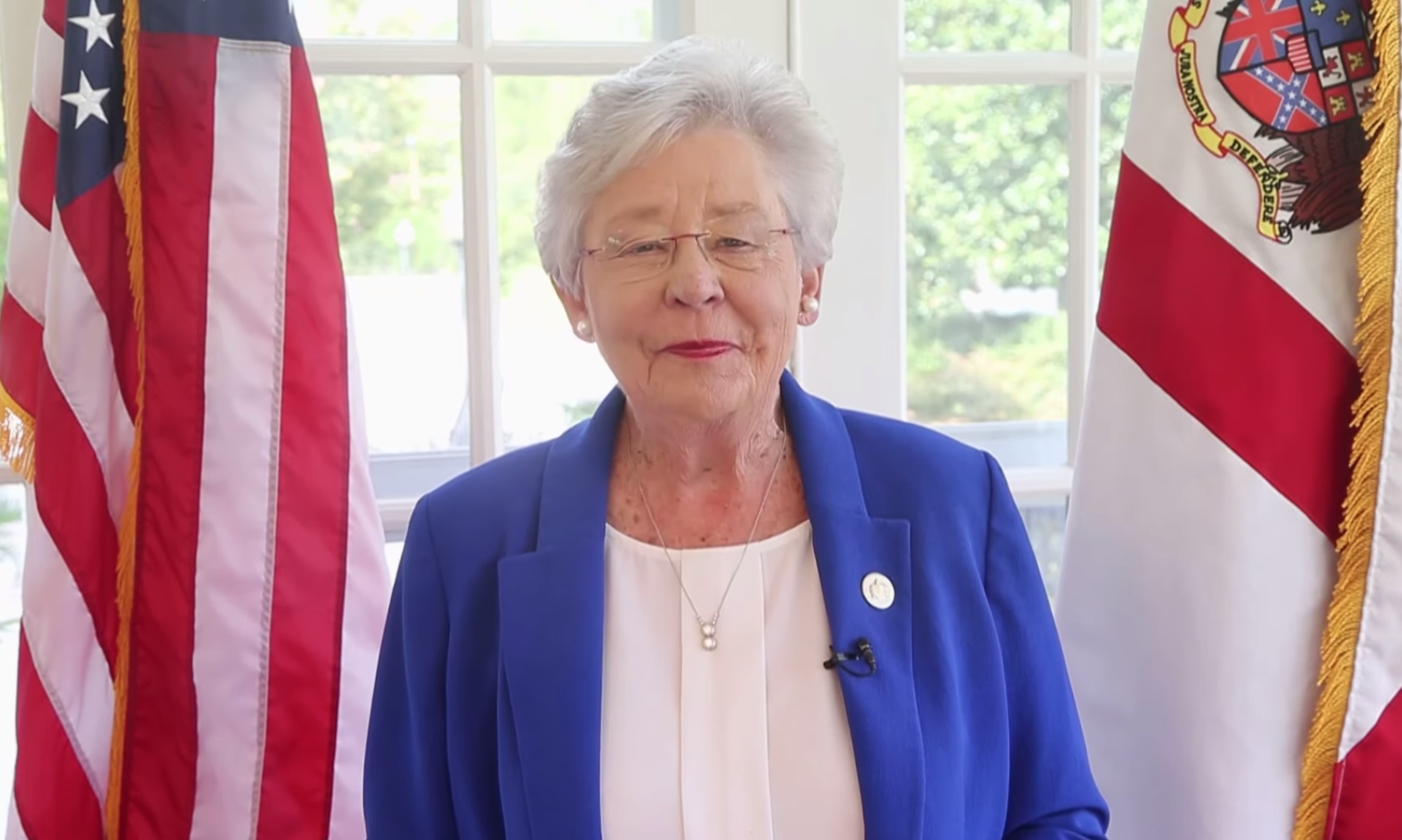 Governor Kay Ivey on Wednesday, during a press conference, announced close to $28 million for 16 projects, which are supported by funds from the Gulf of Mexico Energy Security Act of 2006 (GOMESA). These projects focus on land acquisitions, research and recreational access improvements, which are included in the original intent and authorized use of GOMESA funds.
"I am thrilled to be joined today by many of our local leaders to announce 16 projects being funded by GOMESA," Governor Ivey said. "Working closely with Commissioner Blankenship and the Alabama Department of Conservation and Natural Resources, the almost $28 million will fund projects to beautify this region and ensure safety of those who enjoy the rivers and bay of South Alabama."
GOMESA provides for the four Gulf Producing States and their eligible coastal political subdivisions (CPS) to share 37.5 percent of qualified revenues from Outer Continental Shelf (OCS) oil and gas leases issued since December 20, 2006. With approval from the Governor's Office, the Alabama Department of Conservation and Natural Resources administers the funds.
Projects and Comments from Officials:
Middleton Causeway Boat Ramp Improvements; $150,000
Administration of GOMESA; $214,220
Gulf State Park Recreational Access Enhancements; $4,000,000
"Several of these projects will increase boating access and outdoor recreational experiences in coastal Alabama," ADCNR Commissioner Chris Blankenship said. "The Department of Conservation and Natural Resources appreciates Governor Ivey's commitment to providing quality outdoor recreational opportunities that are so important to the economy and quality of life in Alabama."
Equipment and Supplies for Monitoring Harmful Algal Blooms Gulf Coastal Shellfish Growing Areas; $19,849.92
State Health Officer Dr. Scott Harris said, "The items purchased with GOMESA funding enable the Department of Public Health to conduct much faster testing of oysters and oyster growing waters for the presence or absence of toxins associated with harmful algal blooms. Having the results available within hours instead of days allows the Department to better protect the public's health by either withholding oysters from sale or, if no toxins are present, allowing Alabama's oyster harvesters to sell their product. The Department appreciates the support from GOMESA that allows this faster testing method to be used in Alabama."
Install and Maintenance of a Stream Gage at Fish River on Baldwin County 32; $87,250.00
Baldwin County Intracoastal Waterway Boat Ramp Acquisition; $7,500,000
Baldwin County Commissioner Charles "Skip" Gruber: "On behalf of the Baldwin County Commission, it gives me great pleasure to announce the receiving of the funds for our boat launch project on the Intercoastal waterway. This project is one that will help the citizens of Alabama get on to the waters of our state."
Marine Debris and Shoreline Cleanup Program; $1,314,500
Coastal Alabama Watershed Enhancement Project; $1,500,000
State Forester Rick Oates: "Through this grant, the Alabama Forestry Commission will be better able to assist landowners manage their forests within watersheds that impact the Gulf of Mexico. Better managed forests reduce the amount of sediment and other pollutants that enter the Gulf, thereby creating a healthier environment and cleaner Gulf waters."
Sediment Geochemistry Investigation of the Mobile-Tensaw River Delta; $216,300
Sediment Characterization and Geochemistry Distribution within Mobile Bay and Mississippi Sound, Baldwin and Mobile Counties, Alabama; $755,304
State Geologist Dr. Berry "Nick" Tew, Jr.: "The Geological Survey of Alabama is honored to have been selected to receive GOMESA funding to conduct these two important companion projects, which will significantly further our present understanding of sediment distribution and characteristics in Mobile Bay, Mississippi Sound, and the Mobile-Tensaw Delta and the impacts that sediments have on water quality and ecosystem functions and services. The mapping of sediment distribution and the collection and analysis of sediment samples will provide a comprehensive set of data that supports restoration efforts, fisheries management, and other activities and requirements."
Bayou La Batre Boat Ramp; $250,000
Bayou La Batre Mayor Terry Downey: "We are very appreciative of the GOMESA project for the City of Bayou La Batre. We can ensure the installment of the new boat ramps will benefit, not only the community, but the surrounding areas for sports fisherman and commercial fisherman that use these ramps for their business."
Dauphin Island Land Acquisition and Boat Ramp Addition; $4,065,000
Dauphin Island Mayor Jeff Collier: "The Town of Dauphin Island greatly appreciates Governor Ivey and her continued support to fund GOMESA projects like ours that will serve to connect citizens and visitors alike to our abundant natural resources for years to come!"
Mobile Bay Western Shore Land Acquisition; $4,400,000
Mobile County Commissioner Jerry Carl: "We are thrilled to receive GOMESA funds for our project, and for Mobile County to have made the list is remarkable. With these GOMESA resources, we are wisely investing into a project that will be useful for future generations. The benefits of our project are immeasurable and definitely a positive impact for our area."
Restoration of D'Olive Bay Boat Channel; $800,000
Daphne Mayor Dane Haygood: "The GOMESA award for the D'Olive Bay dredging project will enable access to the waters of Mobile Bay for tens of thousands of Daphne and Eastern Shore residents. The City of Daphne has a historical identity as a waterfront community, although current waterfront access is limited. Enhancement of waterfront access for Daphne residents has been a priority of this administration. I am pleased to partner with the State of Alabama and Governor Ivey and to utilize GOMESA funds to make this project a reality."
Mount Vernon Park Enhancements for Addition to the Birding Trail; $78,000
Causeway Land Acquisition, Restoration, and Park Addition; $2,500,000
Spanish Fort Mayor Mike McMillan "The City of Spanish Fort appreciates the opportunity given to us and thanks the Governor for her willingness to achieve this project. This will be the first step in moving our Causeway Master Plan development forward to welcome citizens to Baldwin County and to display what will showcase the greatness of our delta resources."
Print this piece
Sen. Doug Jones: COVID-19 relief should not be a partisan issue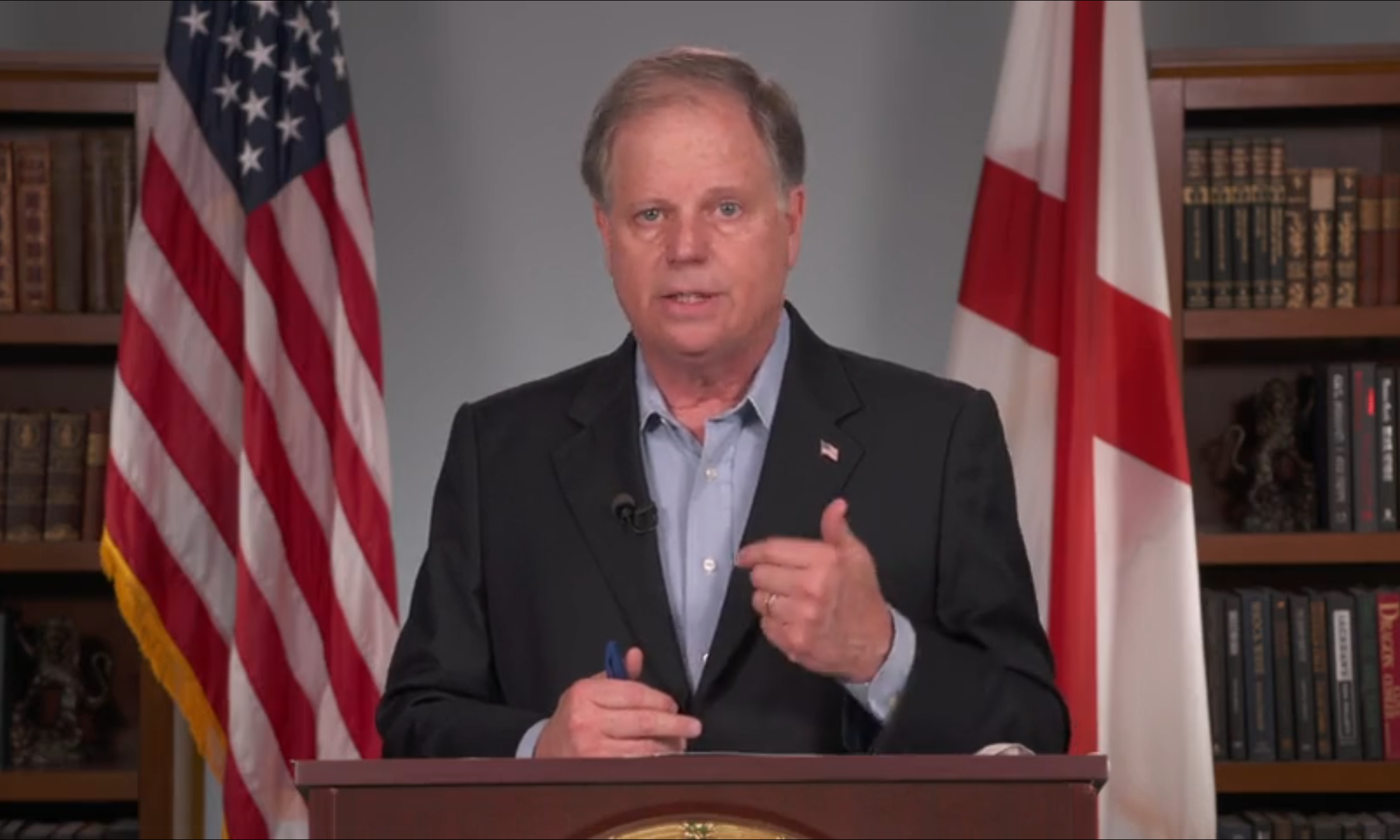 Sen. Doug Jones, D-Alabama, said Friday during a live-streamed press conference that the Senate should begin debating the next COVID-19 relief package, and Republicans in Congress should stop playing partisan politics with urgently needed COVID-19 relief.
"That bill is not perfect at all. There are a number of things in there that I don't think will be in a final bill," Jones said of the House's $3 trillion HEROES Act. "It's not perfect, but it is something to start talking about. It is a shame that Senate Republicans have made this into a partisan issue, trying to say that this was some kind of Democratic 'wish list.' It is not."
The $3 trillion relief package includes nearly $1 trillion in aid to struggling state and local governments and another round of $1,200 payments to individual taxpayers and up to $6,000 per family.
The bill, which passed the House last week along partisan lines, appropriates billions for COVID-19 testing and contact-tracing and provides money for hazard pay for essential workers, among many other provisions its 1,800 pages.
"It is a wish list for cities and counties, which we've been talking about," Jones said. "The first line essential workers that have been there that we don't need to lose — so much of our workforces in city and county governments. It's a wish list for the CDC and the NIH to continue funding for research, not just for a vaccine, but for therapeutics for how to treat this virus until we get that vaccine. It's a wish list for businesses."
The Paycheck Protection Program, which provides loans and grants to small businesses and nonprofit organizations, would also get additional funding in the new relief bill.
Jones has called for a plan to give small businesses another round of help in paying employees by using payroll processors instead of banks, which have, at times, been slow in delivering aid to businesses and have prioritized clients with whom the banks had a pre-existing relationship.
Jones urged lawmakers to consider using payroll companies rather than banks when the first installment of the Payroll Protection Program was taking shape.
The House's HEROES Act also includes provisions that clarify PPP provisions for small businesses and would ensure that PPP funding can reach underserved communities and nonprofits. It adds $10 billion for emergency grants through the Economic Injury Disaster Loan Program.
"It has a form of the program that we have — not as scaled up as much as I would lie, but it's got a program that will help keep businesses operating and their payroll operating as a supplement, an add on to the Payroll Protection Program," Jones said. "So it's a wish list, really, for the American people. It's just a shame that it has been politicized as partisan, because it should not. None of this should be partisan."
President Donald Trump has threatened to veto the House-passed legislation were the Senate to pass it, and House and Senate Republicans have decried the legislation as too expansive.
Republican members of Alabama's congressional delegation have called it Speaker Nancy Pelosi's "wish list" and U.S. Rep. Mo Brooks called it "socialist."
The 1,800-page bill also includes $175 billion in housing support, student loan forgiveness and a new employee retention tax credit.
Republicans have particularly opposed provisions in the bill that would require all voters to be able to vote by mail beginning in November and another that would temporarily repeal a provision of the 2017 Republican tax law that limited federal deductions for state and local taxes.
Trump has also opposed a provision in the bill that would provide $25 billion for the U.S. Postal Service, which has struggled amid the COVID-19 crisis and could become insolvent without support.
The HEROES Act was declared by some as "dead on arrival" in the Republican-controlled Senate. Senate Majority Leader Mitch McConnell, R-Kentucky, has so far refused to take up the bill. Senators returned back to their home states this week until early June.
"The goal when we get back is maybe … enough talks will be going on, that we can pass some legislation in a bipartisan way," Jones said. "Because there is an urgency."
Jones said he didn't believe the bill would pass as it is currently written, and that he doesn't know what the final version would look like, but "we need to be talking about it. It's a starting point," he said.
The legislation also provides $75 billion for COVID-19 testing and contact tracing, which public health experts say are essential for reopening the economy safely and avoiding a second wave of the virus in the fall.
On Thursday, Gov. Kay Ivey loosened more of the state's "safer-at-home" restrictions, allowing entertainment venues to reopen Friday and sports to resume by mid-June.
Jones urged Alabamians to continue adhering to social-distancing guidelines, to listen to public health officials and to wear masks. He said reopening the economy and preserving public health don't have to be at odds.
"I think the governor has done as great a job as she could to try to be very strategic, to be thoughtful on how to do this," Jones said. "Unfortunately, I also believe that a lot of people in Alabama are only hearing part of her message. They're only hearing the message that you can go to church, you can go to the theater, you can go out to eat, and they're not listening as much to the messages about personal responsibility."
Print this piece