State sets record for number of foster care adoptions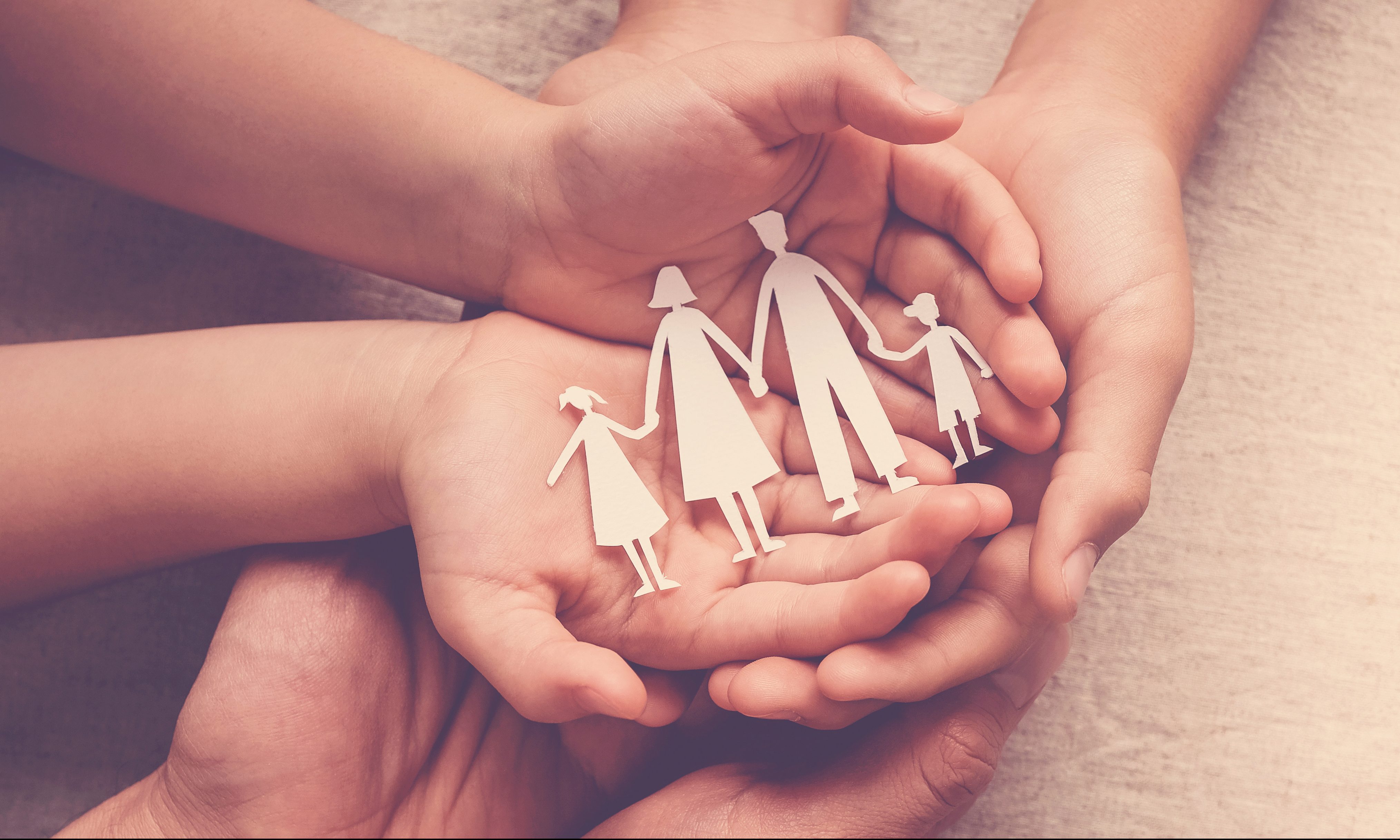 Alabama Gov. Kay Ivey announced that, yet again, Alabama reported a record number of foster care adoptions.
In Fiscal Year 2019, there were 731 foster care adoptions, which is an all-time record for the state. That is up from the previous year's record of 727 adoptions. The governor celebrated this news with Alabama families and their adopted children.
"As Alabama sets another positive record, it is a privilege and truly special for me to spend time with adoptive parents and children who now have their forever home," Governor Ivey said. "To our foster families, adoption professionals, the Department of Human Resources, and most importantly, to the families who have chosen to bless many children with a forever and loving home – thank you! By providing a forever ho7me, you are forever changing the life of a child, as well as your own."
In FY 2019, 69 percent of children who left foster care, went home to family members or their parent(s). While most children in the state's foster care system do return to their parents, there are still children seeking an adoptive family.
"We are excited to have set an adoption record for the second consecutive year," Alabama Department of Human Resources Commissioner Nancy Buckner added. "I am extremely appreciative of our partners in the adoption process without whose help this would not have been possible, especially the adopting parents who have given our foster children forever families."
Investigative journalist, author, and vocal DHR critic Terri LaPoint did not welcome the news of the new record.
"If Governor Ivey truly understood what was happening to many families involved with DHR, she would recognize that these figures are nothing to celebrate," LaPoint told the Alabama Political Reporter. "Alabama will, of course, receive federal bonus money for these children who are adopted by strangers, thanks to ASFA, the Clinton's Adoption and Safe Families Act of 1997. In order for the state to qualify for some of these funds, DHR has to adopt out more children each year than they did the previous year. This has created a perverse incentive for social workers to take children into the system who are deemed "adoptable.""
"The sad reality is that many of the children seized by DHR don't belong in foster care," LaPoint charged. "Many of the children who are adopted out to strangers have loving, non-abusive family members who are fighting for them, yet the social workers often tell the courts that "no suitable family members could be found." If they were found, some of that bonus money would not be available to the state."
LaPoint shared a U.S. Department of Health and Human Services study that showed that less than 16 percent of children taken from their families are taken for reasons of ANY kind of abuse.
"Here in Alabama, as in the rest of the U.S, allegations can be substantiated without any real due process, without exonerating evidence being heard by the court, and can be based on hearsay and lies." LaPoint claimed. "This is the norm within the system, not the exception. Loving parents can and do have their parental rights terminated. Too many families have learned this the hard way."
"Alabama policies allow this process to go on behind closed doors, in closed courtrooms, supposedly "in the best interest of the child," but the truth is that these policies allow dishonest people within the system to hide corruption behind a shroud of secrecy," LaPoint alleged. "I have investigated hundreds of cases in Alabama and throughout the U.S. as the lead investigative journalist for MedicalKidnap.com for more than 4 years. I have seen the sides of the story that the legislators and the public do not see. Innocent families are being destroyed. Families with struggles that could be overcome and worked out are ripped apart, sometimes permanently. Children are being traumatized by the very system that we have trusted to protect them. It happens every single day."
The governor's office announced that there are currently, there are 299 children in Alabama's foster care system looking for their "forever homes."
Print this piece
Protestors deface confederate monument in Birmingham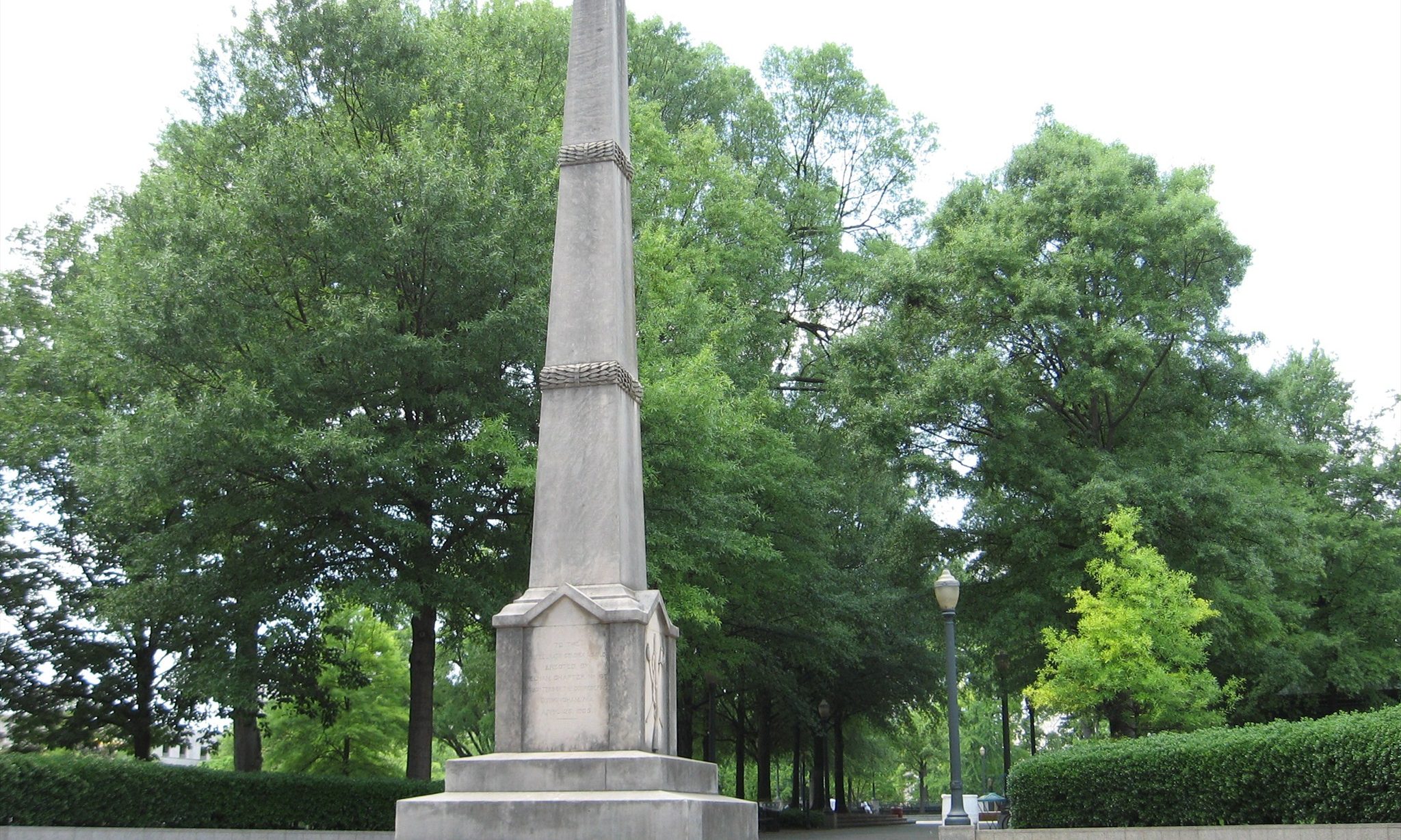 Angry protesters on Sunday tried to destroy a confederate monument in Linn Park in Birmingham and successfully tore down a statue.
The protesters defaced the Confederate monument, chipped away part of the concrete and pulled the wooden barrier off the base, according to WBRC Fox 6 in Birmingham. The protestors successfully pulled down a statue believed to be of Civil War-era industrialist and Confederate Navy Captain Charles Linn.
Protesters pull down confederate monument in Linn Park. @WBRCnews pic.twitter.com/CWU12oJjyC

— Brittany Dionne (@BrittanyDtvNews) June 1, 2020
The damage started about an hour after the "Birmingham, the World is Watching" rally, which aimed to serve as example of non-violent protest against the killing of George Floyd in Minneapolis, WBRC reported.
Birmingham where confederate monument was just taken down pic.twitter.com/nXXiNZ3rfr

— Daniel Uhlfelder (@DWUhlfelderLaw) June 1, 2020
Former Mayor William Bell had previously sought to remove the monument but was blocked by the Alabama Legislature, which passed the Memorials Preservation Act to protect Alabama's historical monuments and buildings, including confederate monuments.
Subsequent efforts by the City of Birmingham to remove or relocate the monument were thwarted by Alabama Attorney General Steve Marshall's defense of the Memorial Preservation Act.
The Memorial Preservation Act was sponsored in the House by then State Rep. Mack Butler, R-Rainbow City.
"Watching live criminal acts of vandalism and destruction of property while Birmingham police simply walk away is really disheartening," Butler told the Alabama Political Reporter. "These police officers are sworn to uphold the law yet simply turned their backs. I was proud to be the House sponsor for the law that protects all historical monuments and I would be just as upset if this was happening to any of our civil rights monuments."
"Prayers for our state as we are so much better than this," Butler concluded.
The Memorials Preservation Act was sponsored in the State Senate by Sen. Gerald Allen, R-Trussville.
Allen brought legislation in the 2020 legislative session to increase the penalties placed on local governments who break the Memorials Preservation Act, but that legislation, like many others, was upended by the coronavirus crisis.
The full state Legislature only met once between March 12 and early May when they returned to pass the constitutionally required budgets, a state bond issue for schools and local legislation.
The city of Birmingham took their efforts to overturn the Memorials Preservation Act all the way to the Alabama Supreme Court where the law was upheld.
The Confederate Veterans honors the soldiers and sailors who fought for the Confederacy in the War between the States from 1861 to 1865.
A number of Alabama towns had said that they would be willing to take the monument when the city of Birmingham had sought to move it.
After attempting to bring down the Confederate Veterans monument, demonstrators attacked several businesses in the downtown area of Birmingham, including reportedly the Harbert Center, the Alabama Power Building, and many small businesses including Hero Donut and the Red Cat.
"Birmingham, this is not the road to reform. Do not destroy the community you worked to build," Birmingham Mayor Randall Woodfin said.
Birmingham, this is not the road to reform. Do not destroy the community you worked to build. pic.twitter.com/yDgW9JBdqF

— Randall Woodfin (@randallwoodfin) June 1, 2020
A reporter for AL.com was attacked. At least one TV reporter was struck in the head with a bottle, AL.com reported. The Birmingham Police Department fired tear gas on the protesters to try to disperse the crowd and protect businesses.
Birmingham reporters attacked live on camera @WBRCnews @abc3340 @Breaking911 @aldotcom pic.twitter.com/e6defoM6Ml

— Mac Jones Szn (@DrunkCoachGrant) June 1, 2020
Similar protests turned chaotic and violent all over the U.S. over the weekend in response Floyd's death during an arrest by the Minneapolis Police Department for allegedly distributing counterfeit federal notes. Many of the protests have also been peaceful.
Floyd, a black man, was videotaped as he was held immobilized by police officers on a street, under the knee of a Minneapolis police officer, for more the eight minutes. Floyd said that he couldn't breathe. Officers ignored Floyd's pleas and the pleas of bystanders that officers stop putting pressure on the man's neck.
Floyd eventually passed out and died. Derek Chauvin, 44, the police officer who held his knee on Floyd's kneck, was taken into custody on charges including murder and manslaughter that carry a combined maximum 35-year sentence.
Protests in Washington D.C. got so bad that the Secret Service moved President Donald Trump to a secure bunker underneath the White House.
The National Park Service reported on Twitter that a number of monuments on the National Mall have been vandalized by protestors over the weekend. The extent of the damage is not clear as of press time.
Print this piece