Opinion | An Alabama man popped the Baby Trump balloon and that sums up this state
There is a reason we don't have nice things in Alabama. 
Hoyt Hutchinson. 
Well, it would probably be more accurate to say that they people like Hoyt Hutchinson and the group of rednecks who are sending him money are why we don't have nice things. 
In case you're unfamiliar, Hoyt is the name of the guy who slashed the Baby Trump balloon on Saturday in Tuscaloosa. I'm certain if you did not know the name of the man who was so overcome by "hickness" and ignorance that he would accept jail time to pop a balloon, it probably would not take you long to guess "Hoyt." 
But I digress. 
In the immediate aftermath of Hoyt's felony vandalism, a number of GoFundMe accounts were established, including at least one by Hoyt. As of Sunday evening, they had taken in more than $20,000 in donations. 
Now, Hoyt will never see a dime of that money, a representative of GoFundMe assured me, because all of it is a massive violation of the website's terms. And let's be real, take away the particulars and just say that people were donating to a felon because they liked his felony, and we all know that no decent business in the world would be a party to that. 
But this whole pathetic ordeal — the vandalism, the cheering of vandalism, the financial support of vandalism all because that vandalism is in support of your political "side" — is the sort of nonsense that has left Alabama in its current shape. 
And for the record, that shape is: 50th in education, bottom 10 in health care, infant mortality, financial stability, upward mobility, poverty and food security. 
Because our people cheer for the team, instead of the individual. 
Unfortunately, life in this country is an individual sport. That's how our government was set up — so that a bunch of people voting for their self interests would win the fight. Our founders simply didn't anticipate a situation in which a bunch of poor people would vote to make sure the rich guy got a better deal. 
Go figure. 
The Hoyts of this state have chosen a team — usually, it's the team that their friends and peers have chosen, because that's just easier — and it doesn't matter if that team is literally killing them, they're still pulling for their chosen team. 
Take Hoyt himself — a self-proclaimed conservative who loves, loves, loves Donald Trump. According to his Facebook profile and other information online, he works at a tire plant in Tuscaloosa. 
That plant was on the verge of massive layoffs — and some privately feared that it might close — in 2009-2010. Guess who came to its rescue? 
President Obama. 
Listening to the concerns of the United Steelworkers Union, Obama imposed a specific and limited tariff on imported Chinese tires — a move negotiated with the Chinese so a trade war wasn't started — and cut tire imports by more than 20 percent over the next few years. 
At the same time, US-made tires rose 14 percent, sparking production gains and hiring gains that hadn't been achieved in more than two decades. 
Exit Obama, enter Trump.
Last year, tire manufacturers in America sent a letter to Trump asking that he exempt them from his tariffs on steel, because the damage would be tremendous. He didn't. 
Three major tire manufacturers or distributors, including one plant in Alabama, have since announced layoffs. As has the country's largest steel manufacturer. 
Doesn't matter.
There was a similar phenomenon with coal miners during the Obama years. The administration was honest with the miners, telling them that science, economics and reality were all working against the continuation of major coal at its current levels. 
To offset the coming layoffs, the Obama administration offered free job training courses to miners — training that, in many cases, would have all but assured the miners jobs in other lines of work. 
The miners hated Obama. 
Trump, on the other hand, promised a return to coal. He pretended to have a secret plan to "bring back coal." 
He didn't, as anyone with a working brain knew. 
And as a result, there have been more mining jobs lost since Trump took office, even with the growing economy he took over from Obama. There are also no major jobs programs, and the Trump administration has drastically rolled back health care options. 
Doesn't matter, miners still love Trump. 
Same for farmers, who were also better off under Obama. 
Same for active military and veterans, who were better off under Obama. 
Same for pretty much every white, southern man, woman and child living in the middle class tax bracket or lower, who were mostly all better off under Obama. 
This is the reality every single day for Alabama. It has been controlled by conservative, austerity-loving lawmakers and a tax system that favors the wealthy landowners since it was founded. 
That setup has ensured that the poor stay poor, the rich stay rich and nothing changes. And every election, thousands of not-rich people — whose children attend under-funded schools, whose health care is awful, whose jobs haven't offered a raise in decades, whose roads stink, whose daily lives are not so great — go to the polls and vote to stay in their hole. 
Not because there isn't another, better option for them out there. 
But because they don't care about the other option. It didn't come from their team, so they don't even want to hear it. No matter how much better it might be for them. 
That's why we don't have nice things here. We could. They've been offered. We have just as much right to them as people in every other state. 
But when it comes time to stand up and ask for them, our people choose to spend time in jail for popping a balloon instead.
Opinion | That climate change hoax is killing us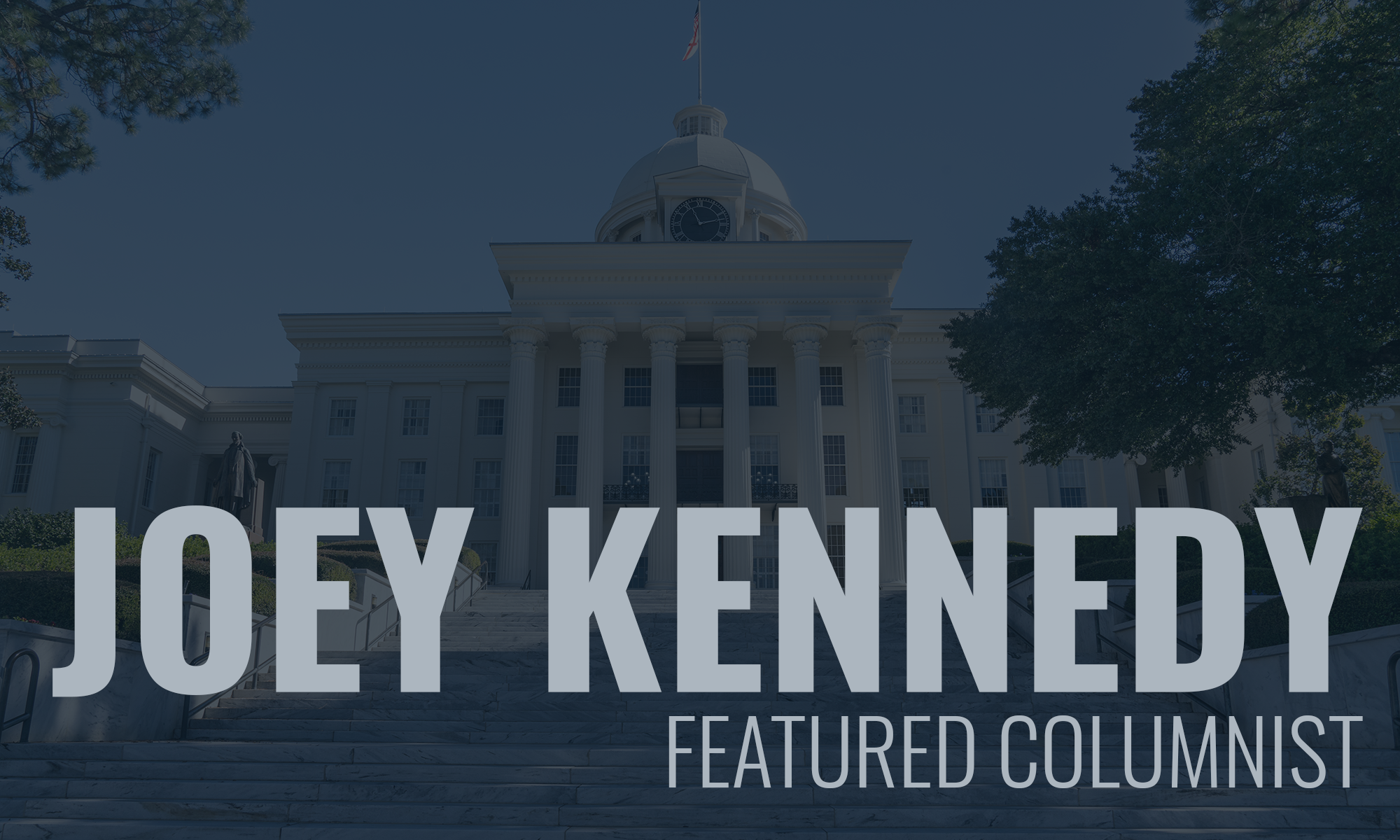 I grew up with hurricanes. For my first 11 years, my parents and I lived on the Texas Gulf Coast, near Beaumont. My father was transferred by the company he worked for, Texas Gulf Sulfur, to deep South Louisiana in 1967. We lived in Houma, in Terrebonne Parish, but Dad worked near Larose, in Lafourche Parish.
Hurricanes were regular events in Southeastern Texas and South Louisiana. Still are, but in much more frequent numbers. And Alabama gets clobbered every so often, most recently yesterday and today. Sally made landfall near Gulf Shores, and you can be assured the damage will be extensive, especially from flooding.
Flooding was a big factor in Texas hurricanes too, when I lived there. Hurricane Carla, in 1961, devastated High Island, not far from our home. Flooding was widespread. Carla was a Category 4 storm. But notably, that September, Carla was only the third named storm of the hurricane season.
This year, we're running out of names. Striking Alabama this week, only a few days after Carla struck Southeastern Texas in 1961, Sally is toward the end of the hurricane alphabet. The National Hurricane Center and World Meteorological Organization are literally running out of names for storms this year.
Earlier this week, and maybe still, there were five named storms in the Atlantic. This is only the second time on record that five named storms are in the Atlantic at the same time. And they're using up the Alphabet. The first time this happened was 1971, at a time when humans were first becoming aware of climate warming.
Little do we know, that before Sally decided to squat on Alabama, Hurricane Paulette made landfall in Bermuda on early Monday morning. There are so many hurricanes around, we can't even keep up with them.
They're like Republican scandals.
Probably more than any other indicator, hurricanes tell the story of climate change, the very real climate change that Donald Trump and many Republicans deny or call a hoax.
Like the COVID-19 Pandemic. Like so many events that Trump and Trump Republicans can't (or won't) believe. Like the corruption that permeates the Trump administration. Like the wildfires destroying the far West Coast states.
That's not climate change, claims Trump. It's because California won't sweep the forests. I call BS. Even on California being responsible for sweeping. Most of the forestland in California is federal land. Most of the burning areas are on or near federal trees. Yet, the state of California spends more money on forest management than the federal government, which owns most of the land. That's the truth. No hoax.
Trump should order secret federal teams of ICE forest sweepers to do their jobs.
The hoax from Republicans and the Trump administration is that crazy antifa hit squads are invading the West Coast to reign terror on the populations there. National security experts continue to assert that white supremacists and nationalists are the most dangerous domestic terror threat. But Trump defends those radicals – "they are very fine people" — because they hold up some mysterious white heritage above all others. If Trump is anything, he's the whitest Angry White Man ever.
Climate change is real. The coronavirus pandemic exists. White nationalists are the most serious domestic terror threat in this country.
Black lives do matter.
Yet, once again and often, Trump shows the orange-hued emperor has no clothes. As Stormy Daniels has previously said, that is not a good look.