Opinion | Serious about corruption? Investigate the Bidens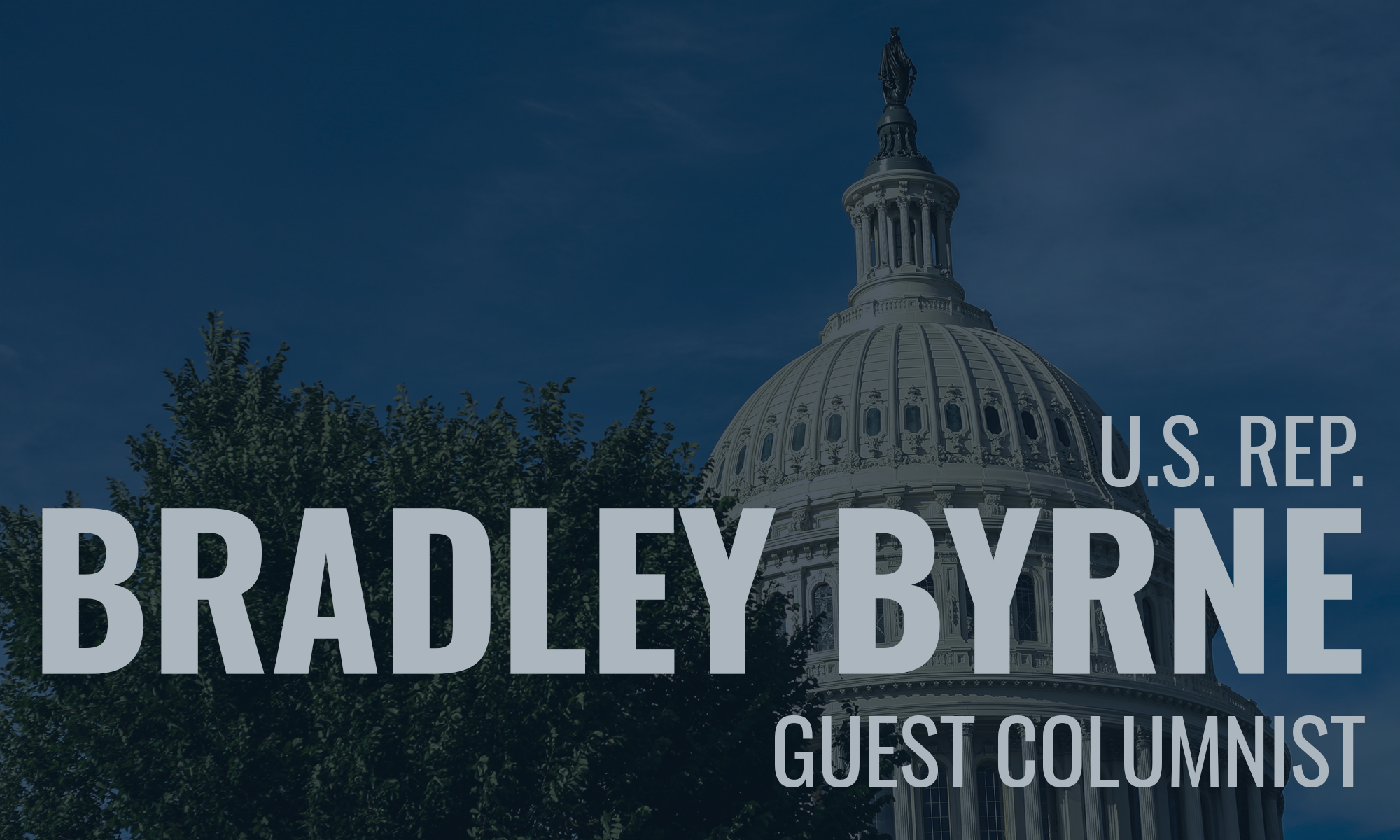 Speaker Pelosi, Adam Schiff, and their Democratic colleagues have spent countless hours and taxpayer dollars to find evidence that President Trump was involved in corruption.  At the same time, Democrats refuse to even consider the fundamental issue at hand – was President Trump right to question the activities of Hunter Biden in Ukraine?
 Months ago, media reported Hunter Biden's shady business dealings.  But, once impeachment began, the mainstream media moved to kill the story.  We're told nothing to see there.  Yet each week, new information continues to emerge demanding a full investigation of the facts.
 We know that Hunter Biden essentially made his living as a high-powered lobbyist benefiting from his father's career as a Senator and Vice President. 
 When Joe was elected Vice President, Hunter claimed to leave lobbying, but really he just shifted his game.  He formed a series of companies with Christopher Heinz, the stepson of Foreign Affairs Committee Chairman and later Secretary of State John Kerry.  These kids, trading on their fathers' names and political ties, made a pretty powerful combo.
 As the New York Times reported, Biden and Heinz pursued multiple foreign business investments "where connections implied political influence and protection."
These guys closed lucrative deals with China right after Hunter visited China on Air Force II with his father.  Importantly, they were working in Ukraine while Joe was leading Ukrainian policy for the U.S to fight corruption.
 Ukraine is known for its corruption.  A small group of oligarchs hold most political power.  Hunter and his company went to work for one of these guys and his notoriously corrupt energy company, Burisma Holdings.  Hunter was paid up to $50,000 a month to sit on its board.
 We know Hunter knew nothing about energy or Ukraine.  But, when you're dealing a with a corrupt country like Ukraine, and the son of the Vice President of the United States is involved in a corrupt company, that sends a signal to government officials when considering pursuing investigations.
 At the same time, Vice President Biden was threatening to withhold aid to Ukraine unless they fired the prosecutor allegedly looking into Burisma.  Senior State Department officials raised concerns about Hunter to the Vice President.  Yet, the arrangement continued until recently.
 The bottom line is that there are serious allegations here, they directly relate to impeachment, and Congress needs to find out what happened.  In fact, I introduced a H.Res. 631 directing the relevant committees to investigate alleged Biden corruption.  Despite having a substantial number of cosponsors, my resolution has been bottled up by Speaker Pelosi. 
 Last week, Republicans on the Intelligence Committee echoed my resolution, requesting that if Hunter Biden is going to be the basis for impeachment, Congress should get his testimony in the impeachment inquiry.  But, Democrats have signaled they won't allow it.  My question is, why?
 We know the answer – this is a partisan witch hunt against President Trump.  President Trump never once demanded a quid pro quo from President Zelenksy.  You can read the transcript yourself.  While the Democrats and their allies in the press have trashed President Trump for raising Burisma and Ukraine's role in the 2016 elections, those are serious issues worthy of investigation. 
 I am proud to be a leader in the pressure campaign to expose the hypocrisy of the Democrats' sham process.  And I will continue leading the fight to investigate the Bidens and expose real corruption that may exist.  If Democrats are serious about exposing corruption, investigating Hunter Biden cannot be ignored.
 One thing I've learned is that you can't win a fight you don't join.  When you fight, good things can happen.  That is why I am going to keep fighting, to make sure the truth is out there.
Opinion | Auburn Student Center named for Harold Melton, first Auburn SGA president of color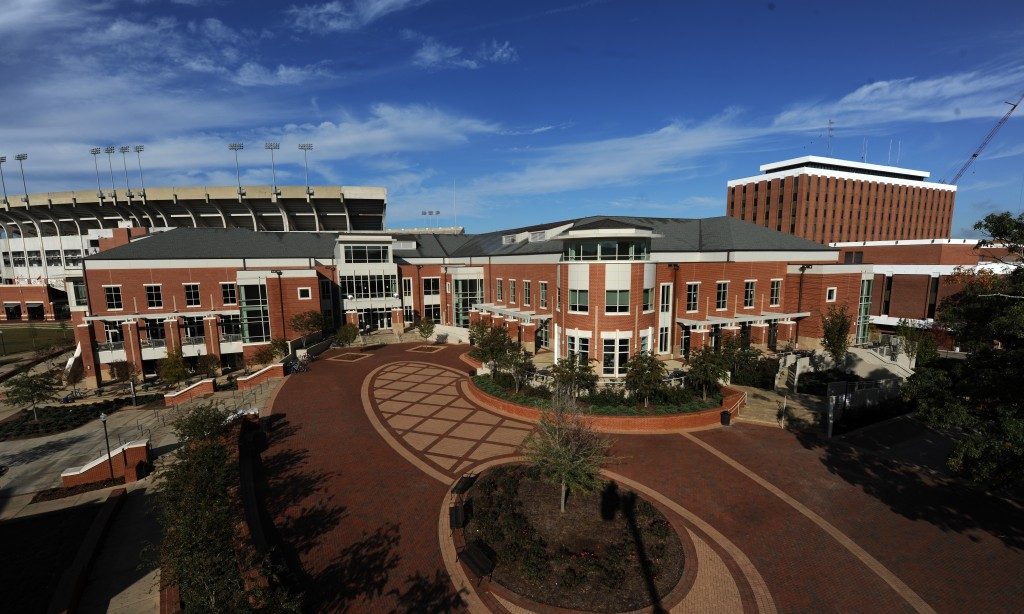 The year 1987 was a quiet one for elections across America but not at Auburn. That was the year Harold Melton, a student in international studies and Spanish, launched and won a campaign to become the first African American president of the Auburn Student Government Association, winning with more than 65 percent of the vote.
This was just the first of many important roles Harold Melton would play at Auburn and in an extraordinarily successful legal career in his home state of Georgia, where his colleagues on the Georgia Supreme Court elected him as chief justice.
Last week, the Auburn Board of Trustees unanimously named the Auburn student center for Justice Melton, the first building on campus that honors a person of color. The decision was reached as part of a larger effort to demonstrate Auburn's commitment to diversity and inclusion.
In June, Auburn named two task forces to study diversity and inclusion issues. We co-chair the task force for the Auburn Board with our work taking place concurrently with that of a campus-based task force organized by President Jay Gogue. Other members of the Board task force are retired Army general Lloyd Austin, bank president Bob Dumas, former principal and educator Sarah B. Newton and Alabama Power executive Quentin P. Riggins.
These groups are embarking on a process that offers all Auburn stakeholders a voice, seeking input from students, faculty, staff, alumni, elected officials and more. It will include a fact-based review of Auburn's past and present, and we will provide specific recommendations for the future.
We are committed to making real progress based on solid facts. Unlike other universities in the state, Auburn has a presence in all 67 counties through the Alabama Cooperative Extension System. Our review has included not only our campuses in Auburn and Montgomery but all properties across our state. To date, we have found no monuments or statues recognizing the history that has divided our country. We will continue our fact-finding mission with input from the academic and research community.
Our university and leadership are committed to doing the right thing, for the right reasons, at the right time. We believe now is the right time, and we are already seeing results.
In addition to naming the student center for the Honorable Harold Melton, we have taken steps to highlight the significant role played by Harold Franklin, the student who integrated Auburn. We are working to enhance the historical marker that pays tribute to Mr. Franklin, and we are raising its visibility in campus tours as we pay homage to his contributions as our first African American student. Last month, we awarded Mr. Franklin, now 86 and with a Ph.D., a long-overdue master's degree for the studies he completed at Auburn so many years ago.
We likewise endorsed a student-led initiative creating the National Pan-Hellenic Council Legacy Plaza, which will recognize the contributions of Black Greek organizations and African American culture on our campus.
In the coming months, Auburn men and women will work together to promote inclusion to further enhance our student experience and build on our strength through diversity. The results of this work will be seen and felt throughout the institution in how we recruit our students, provide scholarships and other financial support and ensure a culture of inclusion in all walks of university life.
Our goal is to identify and implement substantive steps that will make a real difference at Auburn, impact our communities and stand the test of time.
Naming the student center for Justice Melton is but one example. In response to this decision, he said, "Auburn University has already given me everything I ever could have hoped for in a university and more. This honor is beyond my furthest imagination."
Our job as leaders at Auburn is more than honoring the Harold Meltons and Harold Franklins who played a significant role in the history of our university. It is also to create an inclusive environment that serves our student body and to establish a lasting legacy where all members of the Auburn Family reach their fullest potential in their careers and in life.