Alabama Global Supply Chain and Logistics Summit being held in Mobile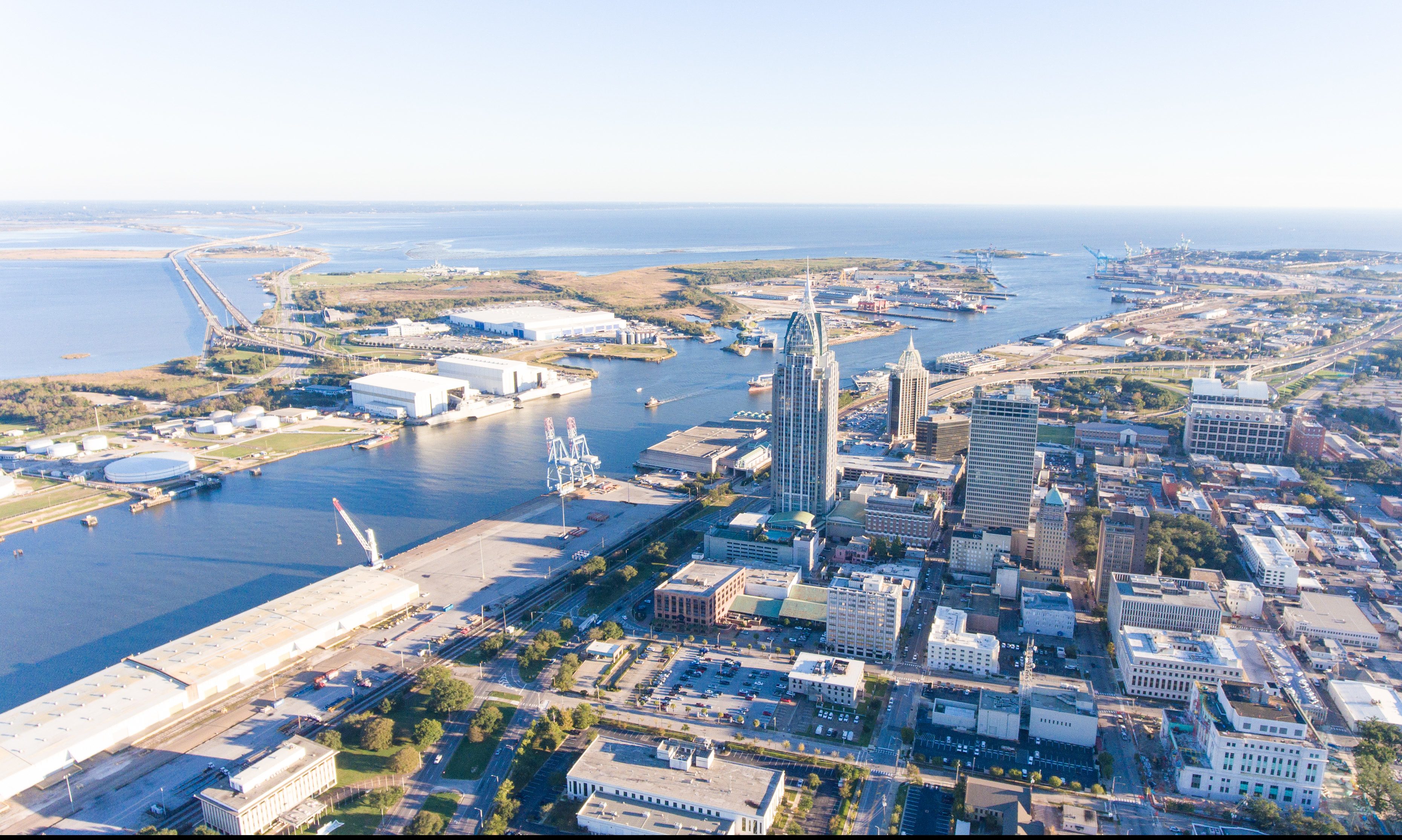 Alabama's Port City is playing host to the eighth annual Alabama Global Supply Chain & Logistic Summit, which explores key supply chain topics such as the changing international trade environment, workforce training and cybersecurity.
The 8th annual summit is being held Tuesday, Nov. 12, and Wednesday, Nov. 13, at The Battle House Hotel in Mobile. The event is sponsored by the Alabama Department of Commerce and hosted by the Mobile Area Chamber of Commerce.
"Supply chain efficiency and innovation continue to be relevant topics for our companies as they grow and adapt to meet the ever-changing demands of the global supply chain," Alabama Commerce Secretary Greg Canfield said. "Businesses have the opportunity here to learn how their peers have put in place supply chain strategies that have led to success both locally and internationally."
The Port of Mobile is Alabama's only deepwater port. The port moves around 54 million tons of cargo per year. It's a key component of the state's logistics infrastructure. (Image: APM Terminals).
The summit presents attendees with an opportunity to network with industry leaders from small and medium-sized companies as well as large corporations as they share information on supply chain trends. On Wednesday morning, Secretary Canfield will speak on Alabama's advantage in distribution and logistics. Companies as diverse as Amazon, Mercedes-Benz and Carvana have recently selected Alabama for major distribution hub projects.
The event's agenda will also include updates on the state's infrastructure and gas tax, a conversation on the impact of trade policy and tariffs on global supply chain, the changing landscape of the supply chain workforce, and many more topics.
The summit's keynote speaker is Bryan Riley. Riley is the director of the National Taxpayers Union's Free Trade Initiative. He will discuss the importance of free trade and implications of disruptive trade policy to Alabama businesses and their global supply chains.
Tariffs on imports raise prices on goods for American consumers; meanwhile tariffs placed by other countries on American products, make it more expensive for American companies to market products in those countries.
Other speakers include: Ed Castile, deputy Commerce secretary and director of AIDT; Jimmy Lyons, CEO of the Alabama State Port Authority; and Rolf Wrona, vice president of human resources at Mercedes-Benz U.S. International, its Alabama operation.
Economic developer Nicole Jones told the Alabama Political Reporter, "The summit provided professionals in the areas of supply chain and logistics an opportunity to discuss issues that affect doing business in a global economy such as international trade, workforce development, and cybersecurity."
Denson White of APM Terminals will discuss the impact of Walmart's $135 million import distribution center, which opened in Mobile in 2018. The 2.5 million-square-foot facility provides a major boost to the Port of Mobile and enhances Alabama's global connections.
"Conferences like these provide benefits to the host city and state because of the tourism dollars generated by attendees," Dr. Nicole Jones said. "The Global Supply Chain and Logistics Summit also is a way to showcase our state, make connections, and recruit new business and industry to Alabama."
For more information on the summit, contact Kayley Shepard at the Mobile Area Chamber of Commerce ([email protected] or 251-431-8629) or Jeremy Wolfe at Commerce ([email protected] or 334-353-1762).
U.S. Attorney Jay Town announces resignation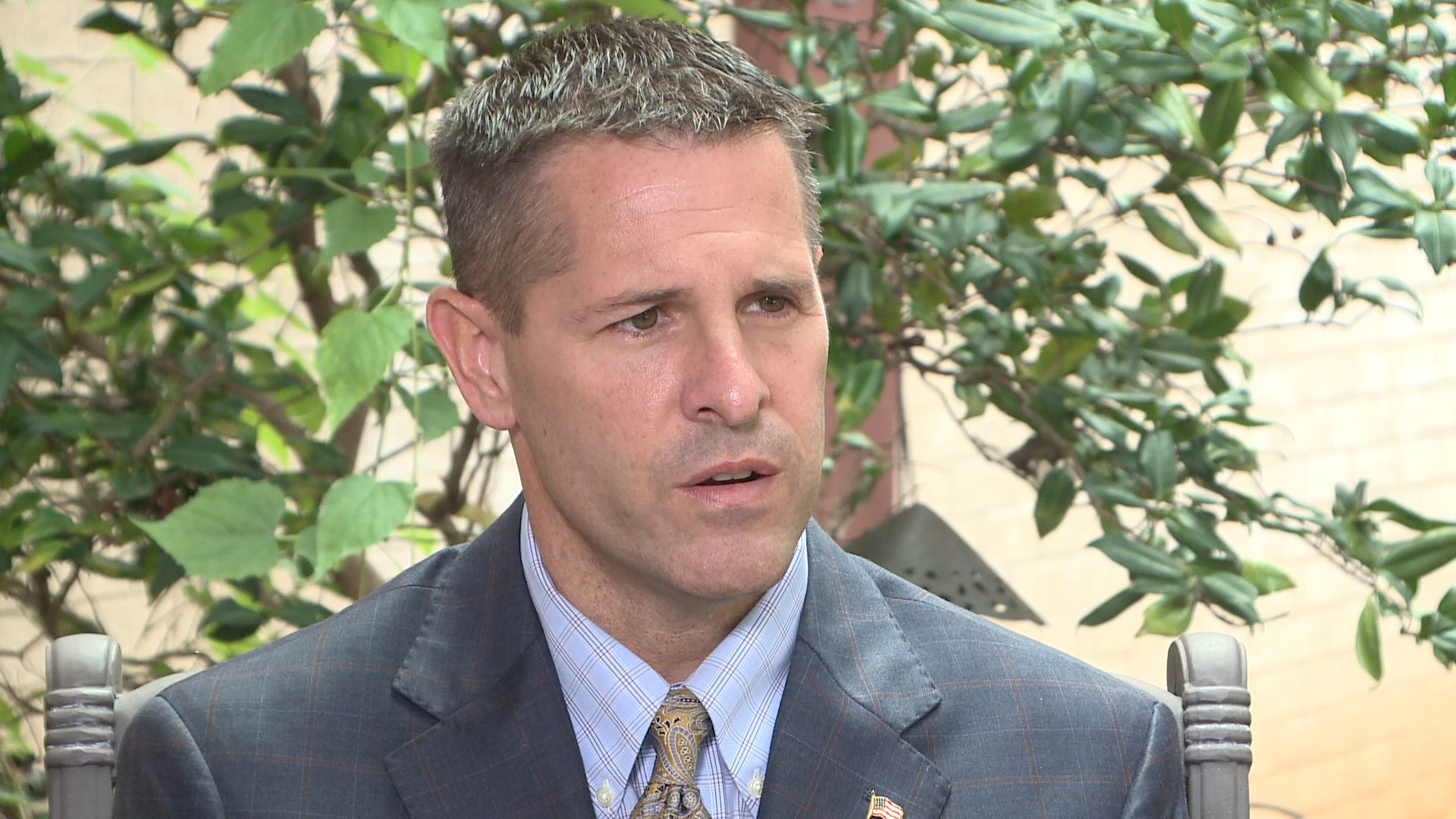 Jay Town, the U.S. attorney for the Northern District of Alabama, on Friday announced his resignation and plans to work at a Huntsville defense contractor and cybersecurity solutions company. 
Town's resignation will be effective Wednesday, July 15, according to a press release. 
"After much thoughtful prayer and great personal consideration, I have made the decision to resign as the United States Attorney of the Northern District of Alabama.  I have tendered my resignation to Attorney General William Barr. General Barr expressed his gratitude for my service to the Department of Justice and to the Northern District and, despite having hoped I would continue in my role, understood and respected my decision," Town said in a statement. 
"I am extremely grateful to President Trump, to whom I also tendered a letter, for his special trust and confidence in me to serve as the U.S. Attorney. It was an honor to be a part of this Administration with an unrivaled class of United States Attorneys from around the nation.  I will forever remain thankful to those who supported my nomination and my tenure as the U.S. Attorney," Town continued.
Town said his job with the unnamed Huntsville defense contractor and cybersecurity solutions company is to begin later this year, and the company is to announce his position "in a few weeks." 
"The Attorney General of the United States will announce my replacement in the coming days or weeks," Town said in the release.  
Town has served in his position since confirmation by the U.S. Senate in August 2017. Prior to that appointment, Town was a prosecutor in the Madison County District Attorney's office from 2005 until 2017.
Attorney General William Barr in a statement Friday offered gratitude for Town's three years of service. 
"Jay's leadership in his District has been immense.  His contributions to the Department of Justice have been extensive, especially his work on the China Initiative and most recently as a Working Group Chair on the President's Commission on Law Enforcement and the Administration of Justice. I appreciate his service to our nation and to the Justice Department, and I wish him the very best," Barr said in a statement.
The U.S. Justice Department in April 2019 notified Gov. Kay Ivey that the department's lengthy investigation into the state's prisons for men found systemic problems of violence, sexual assaults, drugs and corruption which are likely violations of the inmates' Constitutional protections from cruel and unusual punishment. 
Town's office leads the discussions between the U.S Department of Justice and the state on the prison conditions. 
Problems with violence, deaths and drugs in Alabama's overcrowded, understaffed prisons have not markedly improved in the year's since the U.S. Department of Justice released its report.