Alabama Global Supply Chain and Logistics Summit being held in Mobile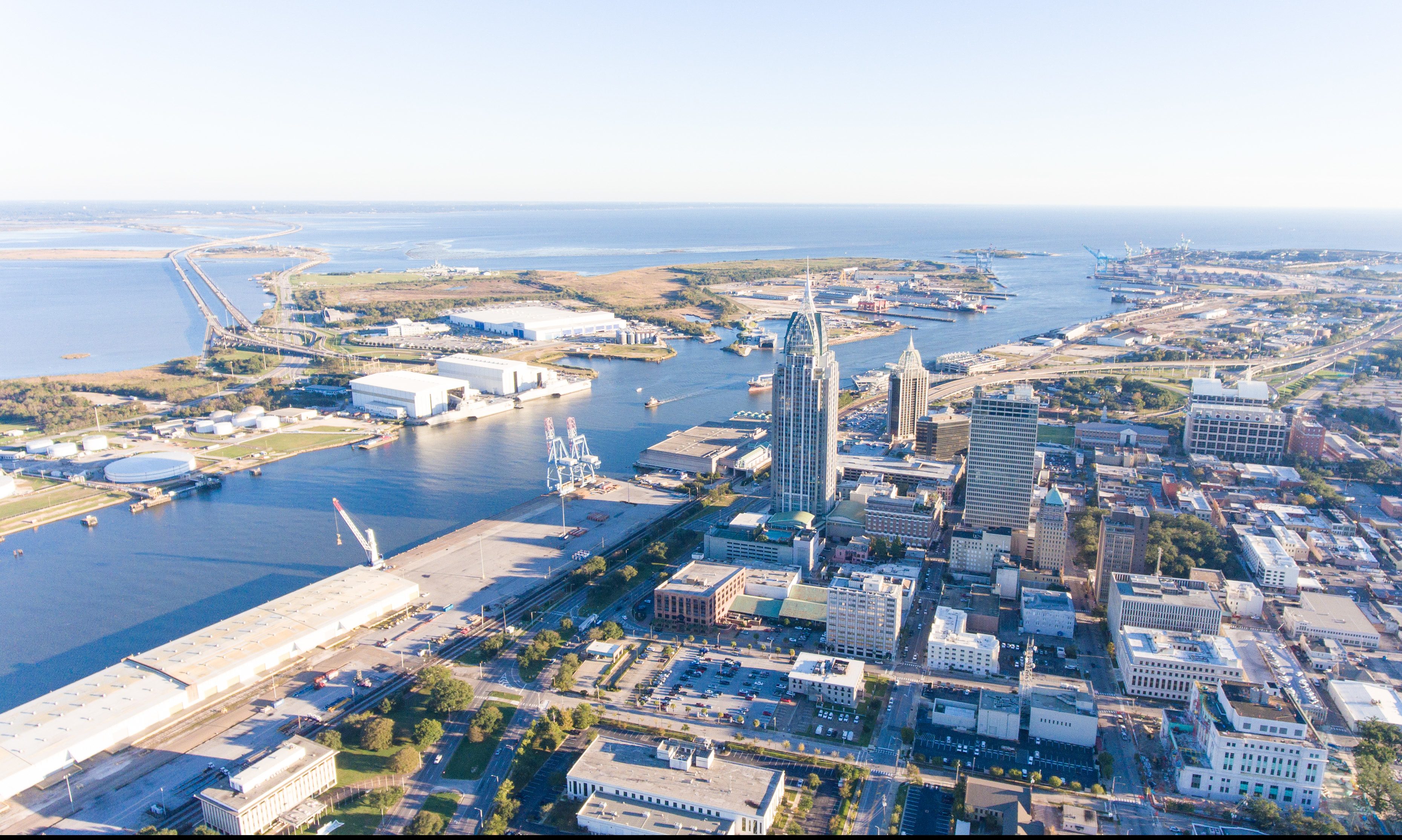 Alabama's Port City is playing host to the eighth annual Alabama Global Supply Chain & Logistic Summit, which explores key supply chain topics such as the changing international trade environment, workforce training and cybersecurity.
The 8th annual summit is being held Tuesday, Nov. 12, and Wednesday, Nov. 13, at The Battle House Hotel in Mobile. The event is sponsored by the Alabama Department of Commerce and hosted by the Mobile Area Chamber of Commerce.
"Supply chain efficiency and innovation continue to be relevant topics for our companies as they grow and adapt to meet the ever-changing demands of the global supply chain," Alabama Commerce Secretary Greg Canfield said. "Businesses have the opportunity here to learn how their peers have put in place supply chain strategies that have led to success both locally and internationally."
The Port of Mobile is Alabama's only deepwater port. The port moves around 54 million tons of cargo per year. It's a key component of the state's logistics infrastructure. (Image: APM Terminals).
The summit presents attendees with an opportunity to network with industry leaders from small and medium-sized companies as well as large corporations as they share information on supply chain trends. On Wednesday morning, Secretary Canfield will speak on Alabama's advantage in distribution and logistics. Companies as diverse as Amazon, Mercedes-Benz and Carvana have recently selected Alabama for major distribution hub projects.
The event's agenda will also include updates on the state's infrastructure and gas tax, a conversation on the impact of trade policy and tariffs on global supply chain, the changing landscape of the supply chain workforce, and many more topics.
The summit's keynote speaker is Bryan Riley. Riley is the director of the National Taxpayers Union's Free Trade Initiative. He will discuss the importance of free trade and implications of disruptive trade policy to Alabama businesses and their global supply chains.
Tariffs on imports raise prices on goods for American consumers; meanwhile tariffs placed by other countries on American products, make it more expensive for American companies to market products in those countries.
Other speakers include: Ed Castile, deputy Commerce secretary and director of AIDT; Jimmy Lyons, CEO of the Alabama State Port Authority; and Rolf Wrona, vice president of human resources at Mercedes-Benz U.S. International, its Alabama operation.
Economic developer Nicole Jones told the Alabama Political Reporter, "The summit provided professionals in the areas of supply chain and logistics an opportunity to discuss issues that affect doing business in a global economy such as international trade, workforce development, and cybersecurity."
Denson White of APM Terminals will discuss the impact of Walmart's $135 million import distribution center, which opened in Mobile in 2018. The 2.5 million-square-foot facility provides a major boost to the Port of Mobile and enhances Alabama's global connections.
"Conferences like these provide benefits to the host city and state because of the tourism dollars generated by attendees," Dr. Nicole Jones said. "The Global Supply Chain and Logistics Summit also is a way to showcase our state, make connections, and recruit new business and industry to Alabama."
For more information on the summit, contact Kayley Shepard at the Mobile Area Chamber of Commerce ([email protected] or 251-431-8629) or Jeremy Wolfe at Commerce ([email protected] or 334-353-1762).
Print this piece
Jones criticized for voting to limit Trump's war powers authority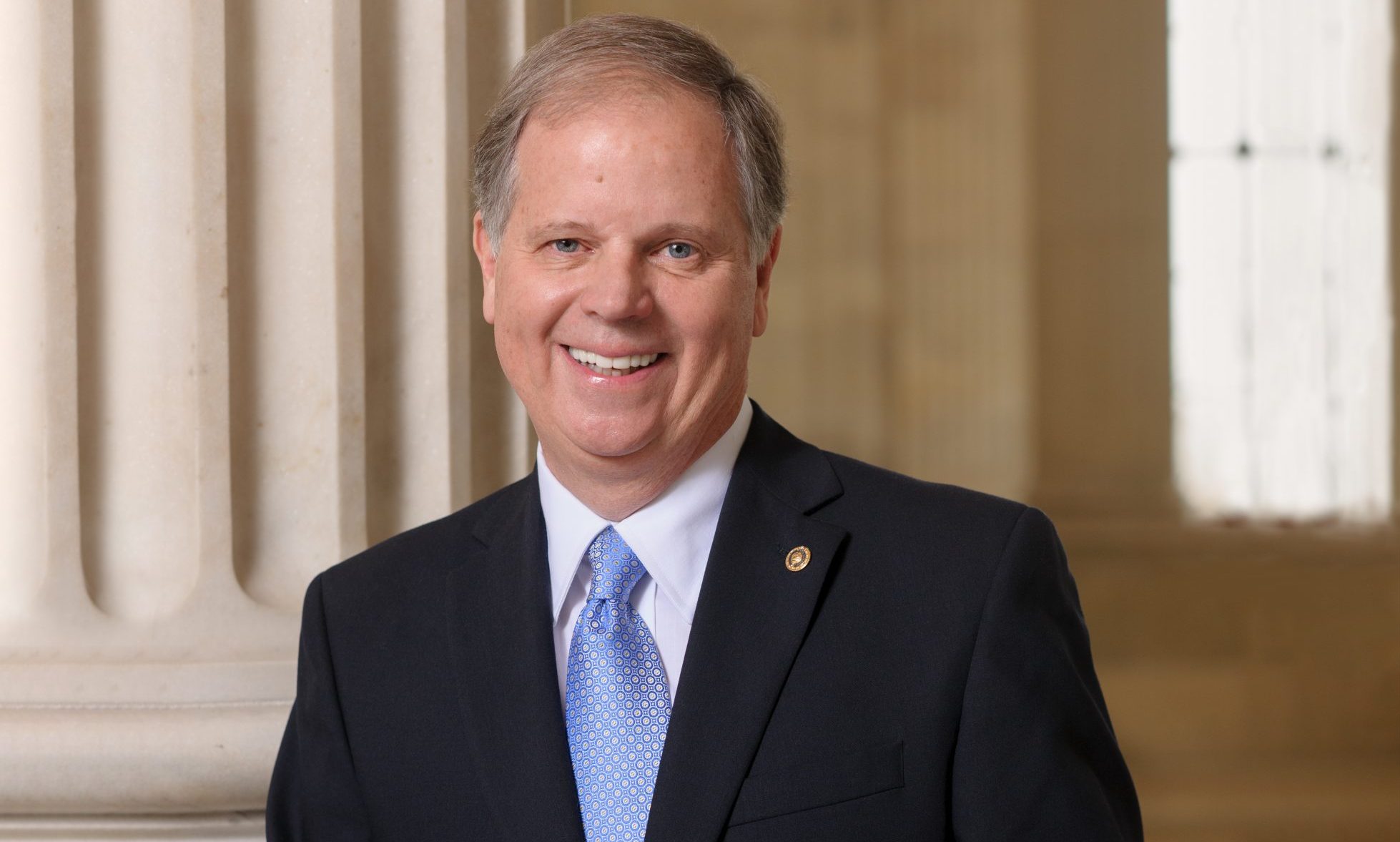 Thursday, U.S. Senator Doug Jones (D-Alabama) voted in favor of S.J.Res.68, a resolution which directs the removal of United States military from hostilities against the Islamic Republic of Iran that have not been authorized by Congress. Jones have been criticized by Republicans for voting to limit President Donald J. Trump's war powers on Iran.
"Before a President can lead us into war, he or she must first earn the support of the American people and also fulfill their solemn constitutional obligation to seek approval from Congress," Sen. Jones said in a statement. "While the President has the power to protect Americans in the case of an imminent attack, that authority does not extend to committing our service members to long-term hostilities unilaterally. This resolution sends a strong message that we will follow the Constitution and we will not send our troops into harm's way without the serious consideration and consent of the Congress."
Trump Victory National Finance Committee member Perry O. Hooper Jr. released a statement in response.
"Senator Jones once again turned his back on Alabama and voted as the leftwing Democrats commanded. He has no regard for the values, opinions or views of Alabamians," Hooper said. "He sees us as deplorables just like the elites of the Democratic party who have funded 80 percent of his doomed campaign for re-election.:
Hooper stated, "I whole heartily support the President who stated 'We are doing very well with Iran and this is not the time to show weakness… If my hands were tied, Iran would have a field day. Sends a very bad signal. The Democrats are only doing this as an attempt to embarrass the Republican Party.'"
"The Commander-in-chief must be free to work with his staff and his military leaders to conduct covert operations like the one that eliminated Iran's terrorist-in-chief General Soleimani," Hooper added. "You can't micromanage the war on terrorism. The Democrats in Congress are so filled with Trump Derangement Syndrome that no matter how much it would benefit our country and the world; they would never give Trump a "victory". If it came down to it, they would leak everything to the media no matter what the consequences."
Senator Jones is a cosponsor of the legislation and a member of the Senate Armed Services Committee. Eight moderate Republicans voted with the Democrats on the resolution.
Senator Jones has also been criticized by Republicans for his comments that he was "appalled" by Pres. Trump's actions following his acquittal on both Articles of Impeachment.
"Newsflash for Senator Doug Jones: Most Alabamians have been appalled by his actions his entire time in office," former Attorney General Jeff Sessions said. "It's about time we send Doug home, and replace him with someone who understands our values. Alabamians deserve a Senator they can be proud of again."
Sessions is a candidate for the Republican nomination for Jones' Senate seat.
The Republican primary will be on March 3.
Print this piece