Opinion | State Legislature not very good stepping stone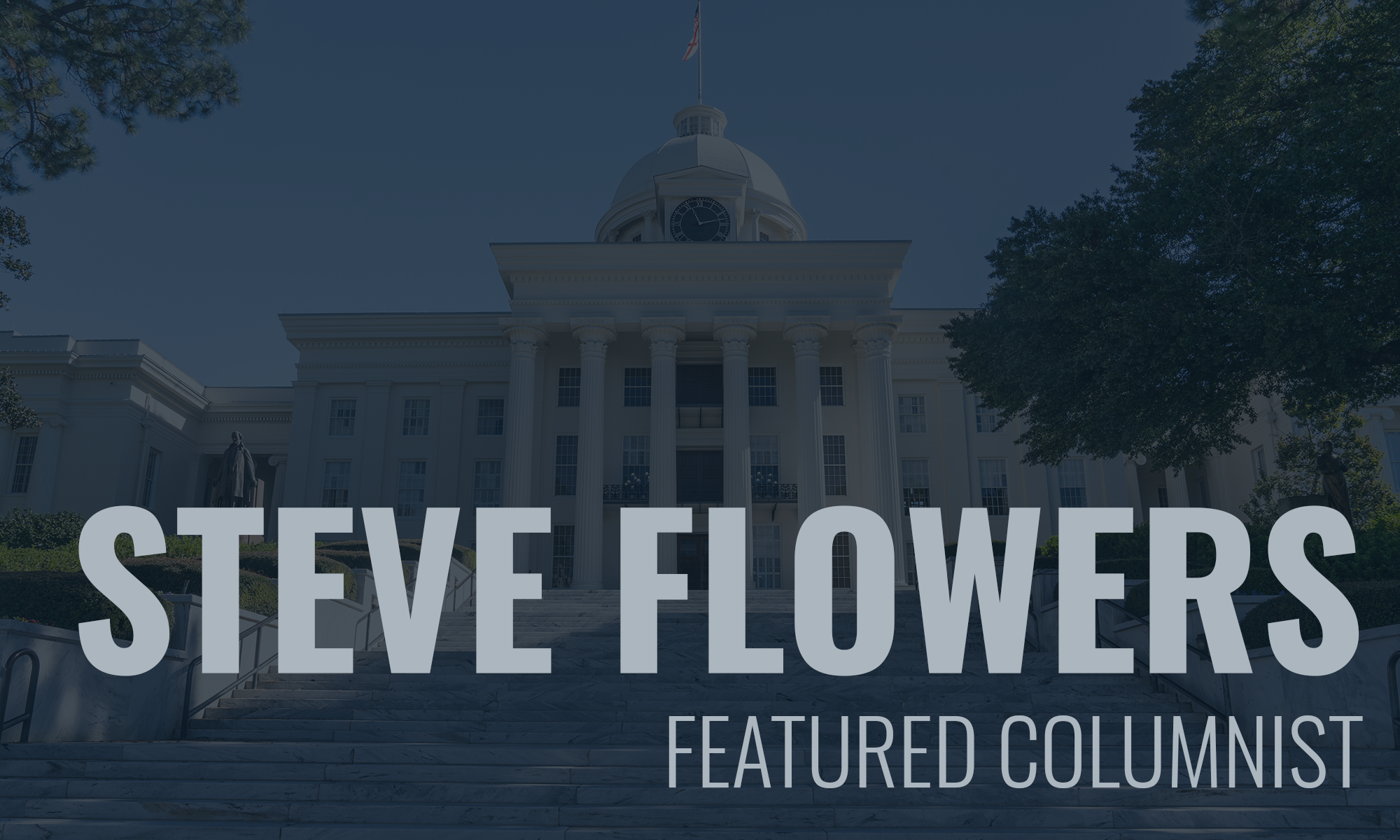 Early speculation on the 2020 U.S. Senate race had state senator, Del Marsh, listed as a potential GOP aspirant.  He had considered making a plunge into the Special Election contest for Jeff Sessions' seat in 2017 but opted out.
Most astute observers never thought he would ultimately pull the trigger then, or this year.  Unlike others, who have run and won statewide, Marsh is essentially unknown outside of the Capitol and is known only around his Anniston state senate district. His best asset was probably that he had his own money to spend rather than his state senate influence.
His name appeared on a Mason-Dixon poll conducted in April with other potential candidates, including Roy Moore, Bradley Byrne, Mo Brooks and Gary Palmer. The name identification of these four ranged from 90 percent for Moore to 40 percent for Palmer.  Marsh had three percent name identification.  Soon after, he said that he was not going to run.
It was a wise decision.  He could not have won and if he could he would not be as powerful as he is in his current position.  As President Pro Tem of the Alabama State Senate, he is very influential.  In fact, he has more influence over public policy in his current post than he would as a Freshman U.S. Senator, especially a 64-year old freshman.
Senator Marsh's abysmal name identification number is no surprise.  My observation over the years is that legislators and state senators, regardless of how powerful they are in Montgomery, are unknown statewide.  The bottom line is the Legislature is not a good stepping stone to higher elected office, especially the U.S. Senate.
A very similar scenario to Marsh's occurred years ago.  Then Speaker of the House, Seth Hammett of Andalusia, was contemplating running for governor.  Like Marsh, Seth's role as Speaker made him the most powerful of all 140 House and Senate members.  Seth was well liked and very respected among his legislative colleagues.  He was and still is beloved in his native Covington County.
Well, Seth's first due diligence was to conduct a Benchmark poll.  He commissioned one of the best pollsters in the south and awaited the results.  When it came back, the mild mannered, respected Speaker of the Alabama House had three percent name identification.  Seth's potential opponent, Lt. Governor Lucy Baxley, had 78 percent name ID.  Seth chose not to run for governor but remain as Speaker.
My good friend, Mac McArthur, has been the head of the Alabama State Employees Association for over two decades.  Not many folks know this, but Mac is a lawyer and was a prosecutor as a young man.  He also was Director of the State Ethics Commission for a few years before moving to his current post at ASEA.
Ole Mac had political aspirations as a young prosecutor.  He really wanted to be Attorney General of Alabama.  While he was Ethics Chairman he was planning to run for Attorney General. Like Seth, Mac's first step was to get a Benchmark name identification poll.  He hired the best pollster in the state.  Mac was confident that he had some significant name identification because he had just gotten some good statewide publicity for some high-profile prosecutions as Ethics Chairman.
The pollster called Mac soon after the poll and said, "Come on over."  Mac rushed over to his office and anxiously awaited the results.  His pollster began by telling Mac he had good news.  Mac you have almost six percent statewide name identification.Mac's despondent reply was, "The only thing good I see in that is I can run through Winn Dixie butt naked and nobody will know who I am."
Alabama's greatest and most legendary political icon, George C. Wallace, knew the importance of name identification. During Wallace's early years the place to stay for all legislators and powerbrokers was the old Exchange Hotel in downtown Montgomery.  Wallace would of course stay there during the legislative sessions as a young legislator from Barbour County.  It was a hotbed of politics and many a political deal was consummated on the premises of the Exchange.  Wallace would pay the Bellhop a tip every day to walk through the lobby and sing out loudly, "George Wallace, calling George Wallace."
Wallace would use the same gimmick at the University of Alabama football games in the Fall.  He would get the PA announcer to call out his name, "Calling George Wallace."Name identification is a vital ingredient for success in politics.  The Master of Alabama politics knew this fact of political life.
See you next week.
Steve Flowers is Alabama's leading political columnist. His weekly column appears in over 60 Alabama newspapers. He served 16 years in the state legislature. Steve may be reached at www.steveflowers.us.
Opinion | For Coach Tub, no thinking required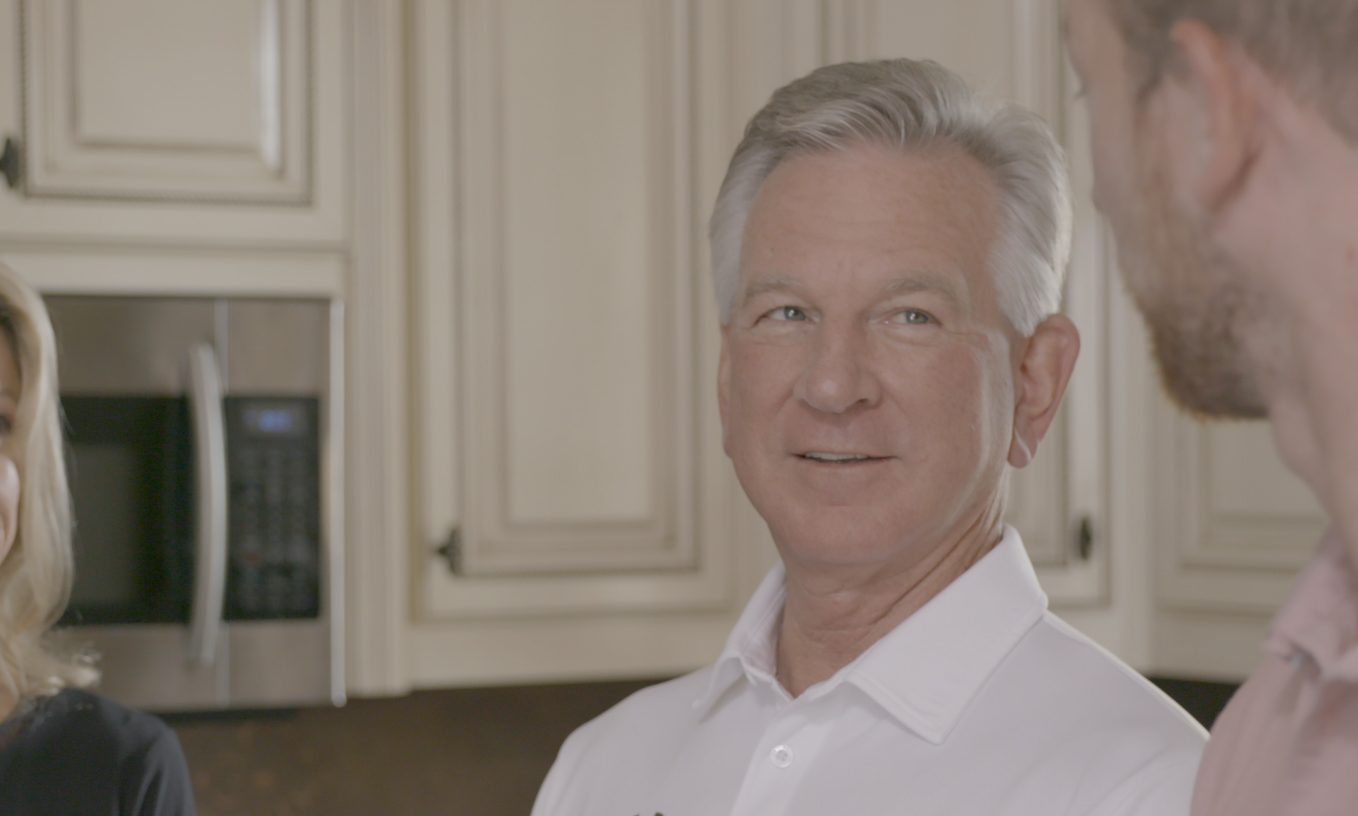 Has Tommy Tuberville ever had an original thought? It doesn't sound like it. Coach Tub basically spews Republican talking points and keeps his mouth firmly locked onto Donald Trump. He disrespects Alabama voters so much that he thinks that's all he needs to do to win a place in the U.S. Senate.
Tuberville recently addressed the St. Clair County Republican Party at its September meeting. As reported by APR, Tuberville is quoted as saying the following, and I'll offer a short rebuttal. I'm doing this because Tuberville is clearly afraid to death to debate his opponent, U.S. Sen. Doug Jones.
So here goes:
Tuberville: "America is about capitalism, not socialism. I think we are going to decide which direction we are going to go in the next few years."
Me: We decided which way we were going to go years ago, when the federal government started subsidies for oil and gas companies, farmers and other big industry and business. That, coach, is your so-called "socialism."
I'm not necessarily opposed to subsidies to boost business, depending on the cause, but I'm not going to let a dimwitted, know-nothing, mediocre, former football coach pretend we don't already have "socialism" in this country.  
What Tuberville really means is that he's against "socialism" like Medicare or Medicaid or Social Security or food assistance or health insurance. He's a millionaire already, so there's no need for him have empathy for or support a safety net for people who are less fortunate socially and economically. That's Tuberville's "socialism," and the Republican Party's "socialism," and Trump's "socialism."
That's a cruel, mean perspective that would cast aside the great majority of Americans for the rich (Tuberville, Trump) and connected and, where Trump is concerned, the fawning.
Tuberville: "I am not a Common Core guy. I believe in regular math. We need to get back to teaching history."
Me: I would love to ask Coach Tubby, one-on-one, exactly what he thinks "Common Core" is. I'll guarantee you he can't explain more than he already has. "I believe in regular math?" There is no other math. It's math. Does he think there's a math where 1+1=3? There isn't one. There are a variety of ways to teach math, but there's only math, not a "fake" math or a "Republican" math or a "Democratic" math or, God forbid, a "Socialist" math.
And when Coach Tommy said, "We need to get back to teaching history," one wonders if he's ever been into a classroom. We know more than a few of his former players weren't in many classrooms, if reports are correct. But they always played the game under his uninspired coaching.
Of course schools teach history.
The history Coach T. is talking about is Donald Trump's "white" history, the one we've been teaching in our schools forever. Not real history; you know, the one where the United States was founded as a slave-holding nation, where Native Americans were massacred and starved by the hundreds of thousands, where white supremacy was codified within our laws, where any color but white was subjugated. That history. The history that is finally fading away, so we can really see where we've been as a nation—so we know where, as a nation, we need to go.
Tuberville: Tuberville said he supports following the Constitution and appointing a replacement for Associate Justice Ruth Bader Ginsburg, who died Friday.
Me: Well, of course he does. Tuberville doesn't have an independent thought in his body, and Donnie told him this is what he's supposed to think. The big question: How much will a Senator Tuberville be able to function as a member of a minority party in the Senate — with no Papa Trump in the White House to tell him what to do?
Both scenarios are real possibilities, if not likelihoods.
There is no question that Doug Jones is far more qualified than Tuberville. Jones can work across the aisle, which will be vitally important if Democrats take control of the Senate. Jones has his own thoughts, which sometimes go against the Democratic Party's wishes. Jones is independent, smart and represents Alabama well.
Tuberville is a failed football coach who lives in Florida. That's about it.