Marshall Space Flight Center expands collaboration with UA on in-space manufacturing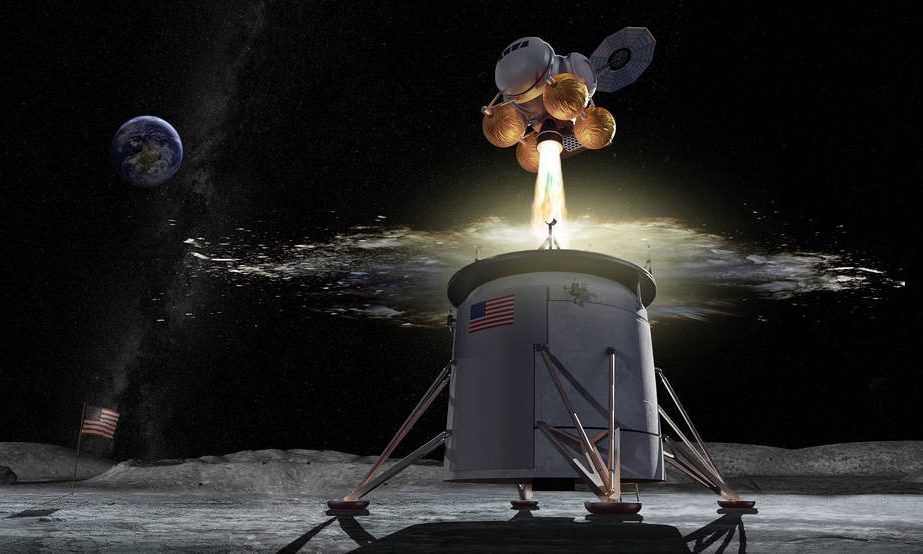 NASA's Marshall Space Flight Center in Huntsville is expanding its partnership with the University of Alabama to collaborate on advanced and in-space manufacturing. In-space manufacturing is a priority in the space agency's efforts to take American astronauts back to the Moon and beyond.
Marshall Director Jody Singer and UA President Stuart Bell signed a memorandum of understanding Wednesday, November 6 in the university's Rose Administration Building shortly before the Space Days at UA official kickoff. The agreement aims to enhance inventive research assisting space exploration and strengthen the education of tomorrow's aerospace workforce.
"Additive manufacturing is a rapidly evolving, disruptive technology," Singer said. "As NASA continues to invest in in-space additive technology innovations, we welcome collaborations with industry and academia to develop these technologies. I applaud the University of Alabama for pursuing the development of advanced technologies that will help NASA achieve our mission."
In-space manufacturing includes making the materials needed for the mission using components brought from Earth or gathered from the moon or Mars. It could include additive manufacturing processes like 3-D printing with plastics, electronics or metals along with the capabilities to design and characterize the materials.
"Our partnership with NASA is an important priority in our efforts to provide opportunities for our students and researchers to offer solutions to leading-edge challenges," Bell said. "Working to further in-space manufacturing will establish the University's expertise in the area while training a skilled workforce our state can rely on to remain competitive in the global economy."
Economic developer Nicole Jones said, "In-space manufacturing can be used in conjunction with additive manufacturing, also known as 3-D printing, which refers to the process of building parts through the combination of material, layer-by-layer, from a CAD file. "
The University has agreed to enhance its core curriculum in areas of advanced and in-space manufacturing and foster new collaborations to further this emerging technology. The areas of emphasis include modeling, analysis and simulation, data analytics, robotics, rendezvous and capture, navigation, advanced materials, on-site resource utilization, additive manufacturing, digital design, and manufacturing and construction.
Marshall has entered into agreements with several colleges and universities. Marshall has made several agreements with the University of Alabama under the Space Act. NASA has agreed to share its resources, personnel and expertise, facilities and equipment, and technology with UA to advance aerospace research or achieve mission goals.
"We are in another historic space race, and the partnership between NASA Marshall and the University of Alabama will allow for research and development of these new technologies," Dr. Nicole Jones said.
NASA and its aerospace contractors are major employers in the state of Alabama.
Mark McDaniel reappointed to NASA Human Exploration and Operations Advisory Committee
Congressman Mo Brooks, R-Huntsville, announced Thursday NASA administrator Jim Bridenstine's reappointment of Huntsville's Mark McDaniel to a two-year term on the Human Exploration and Operations Committee of the NASA Advisory Council.
Brooks initially recommended McDaniel in 2018 to Bridenstine. Bridenstine is a personal friend and former House colleague of Brooks. Brooks cited McDaniel's past record of exemplary service on the NASA Advisory Council. The NAC is NASA's highest civilian advisory board.
"Mark McDaniel has done an exemplary job advising NASA on its future missions as a member of NASA Advisory Council's Human Exploration and Operations Committee," Brooks said, praising the decision. "Mark's past service and qualifications make him an excellent choice for reappointment to another term on the committee. I congratulate Mark on his reappointment."
"I greatly appreciate my friend NASA Administrator Jim Bridenstine for his thoughtful consideration in reappointing Mark McDaniel," Brooks continued. "Jim's leadership at NASA has been exemplary, and I am glad he recognized Mark's contributions to this important NASA advisory committee."
"Mark McDaniel has been a dedicated member of the NAC for several years, and we look forward to him continuing to provide his expertise to the Committee," said Bridenstine. "As we prepare to go forward to the Moon and beyond, it is critical that NASA has top experts like Mark on our team. His wealth of knowledge is a great benefit to the Artemis program, as well as our mission to send human explorers to Mars."
"Congressman Mo Brooks has provided great leadership to our nation, state and NASA," McDaniel said. "I thank Congressman Brooks for recommending my reappointment to the NASA Advisory Council- Human Exploration and Operations Committee."
"I am confident that under the leadership of Administrator Jim Bridenstine and the tremendous team he has put together, our nation will put the first woman and next man on the Moon by 2024," McDaniel added. "Under Administrator Bridenstine's leadership NASA is setting the stage for human exploration of Mars and the heavens beyond."
Then-NASA administrator Daniel Goldin appointed McDaniel to the NASA Advisory Council in October 2000, and then-NASA administrator Sean O'Keefe reappointed McDaniel to the council in November 2002 and November 2004. During McDaniel's tenure on the NAC, President George W. Bush announced the "Moon, Mars, and Beyond Initiative," which set the nation on a more aggressive pace for space exploration.
On Jan. 26, 2007, McDaniel received the NASA Public Service Medal for his "Leadership and Council to America's Space Agency, his advocacy of Human Space Flight and Exploration and dedication to the Aerospace Community at large."
Brooks is in his fifth term representing Alabama's 5th Congressional District. NASA and its contractors are a major employer in the 5th District.