Marshall Space Flight Center expands collaboration with UA on in-space manufacturing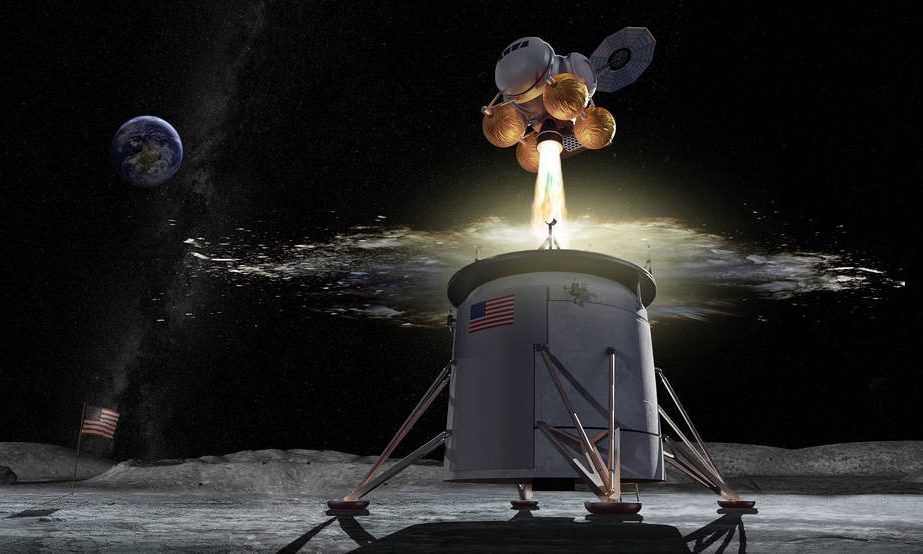 NASA's Marshall Space Flight Center in Huntsville is expanding its partnership with the University of Alabama to collaborate on advanced and in-space manufacturing. In-space manufacturing is a priority in the space agency's efforts to take American astronauts back to the Moon and beyond.
Marshall Director Jody Singer and UA President Stuart Bell signed a memorandum of understanding Wednesday, November 6 in the university's Rose Administration Building shortly before the Space Days at UA official kickoff. The agreement aims to enhance inventive research assisting space exploration and strengthen the education of tomorrow's aerospace workforce.
"Additive manufacturing is a rapidly evolving, disruptive technology," Singer said. "As NASA continues to invest in in-space additive technology innovations, we welcome collaborations with industry and academia to develop these technologies. I applaud the University of Alabama for pursuing the development of advanced technologies that will help NASA achieve our mission."
In-space manufacturing includes making the materials needed for the mission using components brought from Earth or gathered from the moon or Mars. It could include additive manufacturing processes like 3-D printing with plastics, electronics or metals along with the capabilities to design and characterize the materials.
"Our partnership with NASA is an important priority in our efforts to provide opportunities for our students and researchers to offer solutions to leading-edge challenges," Bell said. "Working to further in-space manufacturing will establish the University's expertise in the area while training a skilled workforce our state can rely on to remain competitive in the global economy."
Economic developer Nicole Jones said, "In-space manufacturing can be used in conjunction with additive manufacturing, also known as 3-D printing, which refers to the process of building parts through the combination of material, layer-by-layer, from a CAD file. "
The University has agreed to enhance its core curriculum in areas of advanced and in-space manufacturing and foster new collaborations to further this emerging technology. The areas of emphasis include modeling, analysis and simulation, data analytics, robotics, rendezvous and capture, navigation, advanced materials, on-site resource utilization, additive manufacturing, digital design, and manufacturing and construction.
Marshall has entered into agreements with several colleges and universities. Marshall has made several agreements with the University of Alabama under the Space Act. NASA has agreed to share its resources, personnel and expertise, facilities and equipment, and technology with UA to advance aerospace research or achieve mission goals.
"We are in another historic space race, and the partnership between NASA Marshall and the University of Alabama will allow for research and development of these new technologies," Dr. Nicole Jones said.
NASA and its aerospace contractors are major employers in the state of Alabama.
Print this piece
Blue Origin opens rocket engine factory in Huntsville
Blue Origin has opened its sprawling factory in Huntsville, Alabama's "Rocket City."
The massive new factory will allow the spaceflight company to accelerate the production of its heavy-lift BE-4 rocket engine. The move creates hundreds of jobs.
The BE-4, which is under development, will power both Blue Origin's New Glenn rocket and the United Launch Alliance's new Vulcan rocket, which is being produced at ULA's factory in nearby Decatur.
Our facility will be home to the next generation of rocket engines, as well as the next generation of engine builders. Join our team, which is soon to be 300 strong. https://t.co/LxlJu7DBfp pic.twitter.com/xrkvvJU96M

— Blue Origin (@blueorigin) February 17, 2020
Huntsville was an ideal location for the new factory, not only for its highly skilled workforce; but also for its proximity to ULA's assembly pant and NASA's Marshall Space Flight Center where the new Alabama-built engine will be tested. Marshall's historic test stand 4670 is where the Saturn V moon rocket's engines were tested.
Blue Origin is upgrading and refurbishing the test stand.
"This community is absolutely terrific to be a part of," Blue Origin CEO Bob Smith said. "It has the kind of spirit that you want when developing this kind of technology and actually has the history that you can be feel proud about."
"Enjoyed speaking at the ribbon cutting ceremony for Blue Origin's new rocket engine production facility in Cummings Research Park," Congressman Mo Brooks, R-Huntsville, said. "This top-notch facility will be used to conduct production of the BE-4 and BE-3U engines. These engines will undergo testing at NASA's Marshall Space Flight Center on the historic Test Stand 4670. I joined Blue Origin CEO Bob Smith, Congressman Robert Aderholt, Huntsville Mayor Tommy Battle and several others this afternoon to discuss the impact Blue Origin is making in the Tennessee Valley!"
Alabama Commerce Sec. Greg Canfield was at the ceremony making the opening of the spaceflight company's rocket engine factory.
Economic developer Dr. Nicole Jones told the Alabama Political Reporter, "In addition to the economic boost resulting from hundreds of new jobs in north Alabama, the Blue Origin BE-4 rocket engine production facility will allow the United States – the state of Alabama – to take astronauts once again into space without dependence on other nations. Methods of warfare have changed, and maintaining our dominance in the current space race is therefore a critical element in national security."
Blue Origin was founded by Amazon CEO Jeff Bezos.
Blue Origin's 350,000-square-foot facility is located in Cummings Research Park and will employ more than 300 people. Smith said that around 200 jobs should be created over the next year.
The factory was a $200 million investment in the state and announced on June 2017, with construction beginning in Huntsville a little over a year ago.
Print this piece