NPR covers Alabama's dangerous prisons, state announces prison commissioner receives award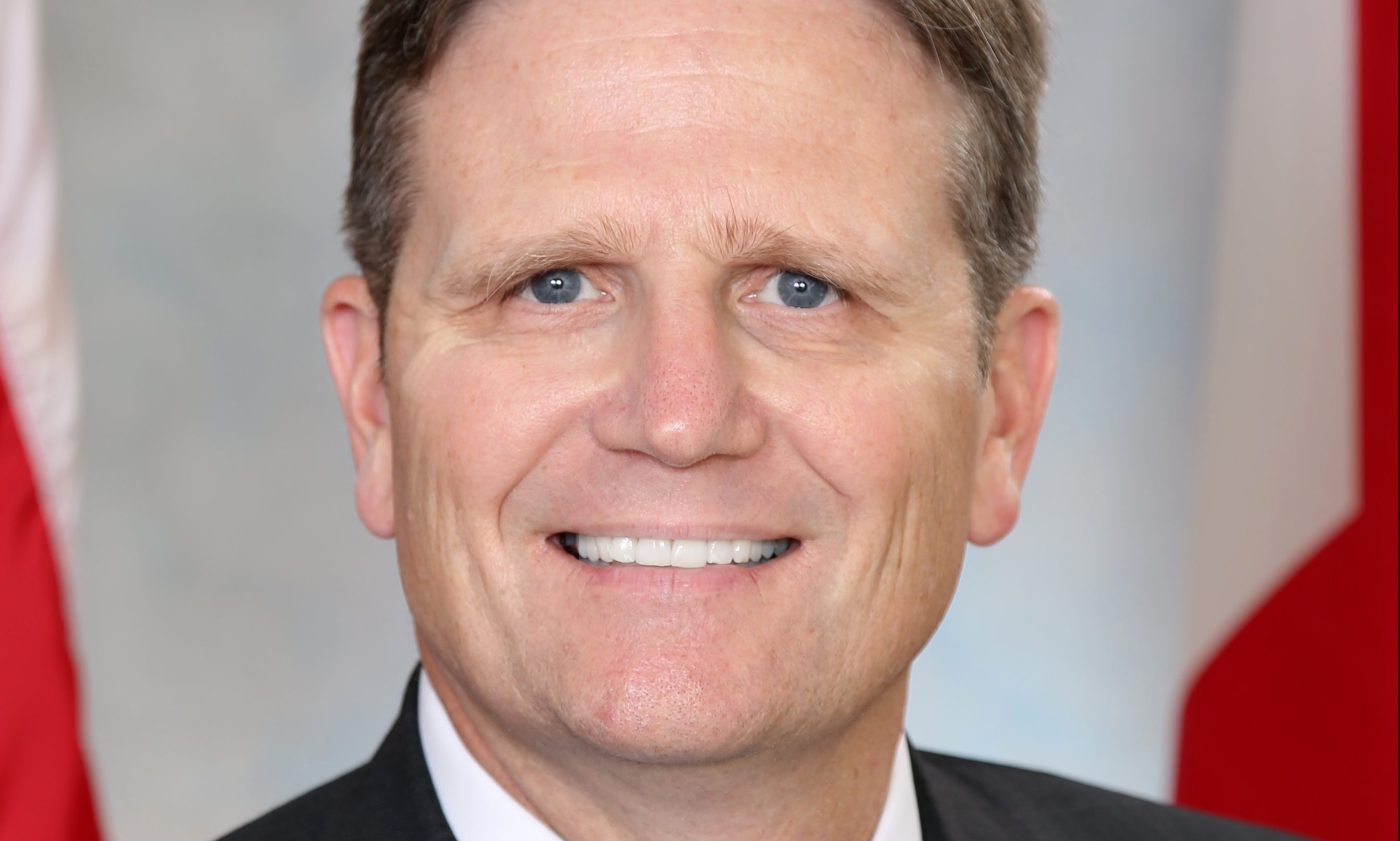 Alabama Department of Corrections Commissioner Jeff Dunn received a "National Outstanding Service" award, the department announced Thursday, the same day a nationally-syndicated radio program broadcast live from Birmingham about the state's broken prison system. 
Dunn has been selected for the 2019 Michael Francke Career Achievement Award by the Correctional Leaders Association (CLA). Kevin Kemph, executive director of CLA, told APR on Thursday that the award is given to a commissioner who has given outstanding service to their agency, and that the selection was made by a board of former prison commissioners. 
"Although I know there's a lot going on in Alabama with corrections, it did not surprise me that Commissioner Dunn was chosen," Kemph told APR. He said Dunn is one of the association's "go-to people" on correctional matters. 
Kemph said that Dunn is honest about the problems facing Alabama's prisons, and that from what he can see Dunn has a good strategic plan to address many of those issues. 
"One of the things that we've also really appreciated about Commissioner Dunn is his transparency to what's going on down in Alabama," Kemph said. 
"We have to do more on the transparency of reporting and these abuses that take place," said Alabama Sen. Cam Ward, R-Alabaster, speaking to Joshua Johnson, host of the National Public Radio program 1A, taped in Birmingham on Thursday morning.  
Ward also said he believes instances of inmate suicides, inmate-on-inmate violence and officer-on-inmate violence are all going underreported. 
Ward told the reporter that the Alabama prison system "does anything but correct. There's nothing correct about the correction system. It's a reactive agency. It's not proactive" and described the state's prisons as the most dangerous in the nation.
"The things that have gone on in Alabama certainly are concerning," Kemph told APR.  "There's a  lot to do in Alabama corrections right now, and, again, I think what makes Commissioner Dunn such a good choice to be the…commissioner down there is his ability to strategically plan, to look at things from a different perspective."
"A lesser leader would have sprinted away from the challenges that he's facing right now," Kemph said. "Yet he continues to get up out of bed every morning and showing up to take on those challenges."
APR's message to DOC for a comment on Dunn's acceptance of the award went unanswered as of Thursday evening. 
NPR's Johnson interviewed Ward and Carla Crowder, executive director of Alabama Appleseed, about the state DOC's systemic problems of violence and overcrowding, and discussing during the show the U.S. Department of Justice report released in April that describes potentially unconstitutional violations of male prisoners' rights to protection from physical and sexual abuse. 
"Alabama's prison system is by some accounts the deadliest in the nation," Johnson said at the start of the show.  "15 inmates died by suicide there in 15 months, from December 2017 until this March. The homicide rate in the system is six times the national average." 
NPR's host said they reached out to DOC and asked if someone could take part in Thursday's show, but were told that no one could, and were provided a statement instead. "We remain in a difficult position with limited resources, which impacts both the speed and intensity for addressing long standing issues," the statement from DOC reads. 
Crowder during the show pointed out the DOJ report's mention of the "culture of corruption" inside the prisons and the inability to root out bad correctional officers, or the wardens who oversee them. Lack of adequate funding for DOC  is critical to the problems as well, Crowder said.
"It's a terrible culture…one of the biggest driving factors in that is a lack of public policy support," Ward said. "If you're going to address the problems in DOC there's some laws to be changed, but at the end of the day you're going to have to spend money."  
Ward spoke about the need for job training programs and treatment for mental health and substance abuse to help inmates re-enter society. 
"Everybody agrees on that," Crowder said. "So it's really confusing to advocates that the governor's office is just saying we have $900 million dollars for new prisons and she's not saying anything about reentry." 
Johnson also interviewed during the show Theresa Holmes, the mother of Matthew Holmes, the 28-year-old who killed himself in February while serving in the state's prison in Limestone. Asked by the host how she found out about her son's suicide, Holmes said that another inmates's wife contacted her the next day with the news. 
"I never found out from the prison itself," Holmes said. 
"The prison never contacted you?" Johnson asked. 
"No sir, they did not," she said, adding that she later called the prison and spoke to the warden, who told her that they'd tried to contact her, but had a bad number for her. 
"Which is definitely not true. My phone number hasn't changed in 20 years," Holmes said. 
Matthew was serving a 22-year sentence for a 2010 robbery conviction. Holmes said she spoke to her son five days prior and that he was "quiet" and told her "six times that he loved me" and to "remember that." He had been placed into solitary confinement at the time, she said, and had been suffering from mental health issues. 
Asked what she'd said to DOC about what needs to change, Holmes said her son, like many others, fought to be treated humanely.  
"Unfortunately my son lost that battle," she said.
Gov. Kay Ivey in a press release on Dunn's award Thursday lauded his work at DOC. 
 "Commissioner Dunn's dedication to excellence in corrections and public safety is demonstrated by his service, organizational leadership and continued achievements at the Alabama Department of Corrections.  I am pleased that he has been selected by his peers and members of this outstanding group of correctional leaders to receive this prestigious award," Gov. Kay Ivey said in the release. 
Alabamians for Fair Justice, a coalition of 12 advocacy groups and individuals impacted by the criminal justice system, including Alabama Appleseed, released a statement Thursday evening on Dunn's award announcement. 
"Under Commissioner Dunn's leadership, Alabama's prison system is in a constitutional crisis. There have been at least 20 verified deaths due to homicide, suicide or overdose in the Alabama prison system in 2019," the statement reads. "In April, the U.S. Department of Justice issued a scathing letter outlining the Eighth Amendment violations the system faces because of the level of violence, sexual abuse, and the basic failure to ensure people in prison system are safe."
"According to public data, ADOC's prisons have only 38% of the needed correctional staff and are overcrowded at 169% capacity. ADOC's problems stem from the understaffing and overcrowding, but Commissioner Dunn's and the State of Alabama's only proposed solutions thus far have been to  build three new mega- prisons, and keep people locked up for decades. Alabama must do better. We grieve for the lives we lost in ADOC's care this year and every year, including:"
January 2019 
Roderick Abrams, St. Clair
John David Teague, Staton 
Paul Ford, Kilby
February 
Matt Holmes, Limestone
Daniel Gentry, Donaldson
March 
Steven Mullins, St. Clair 
Quinton Ashaad Few, Bibb
Rashaud Dederic Morrissette, Fountain 
Ray Anthony Little, Bibb
June
Joseph Holloway, Fountain 
Jeremy Reshad Bailey, Fountain 
September 
Christopher Hurst, Fountain 
 Marco Tolbert, Donaldson 
William Spratling, Donaldson
October
Marcus Green, Bullock 
Steven Davis, Donaldson 
Elvin Burnseed, Donaldson 
William Warren, Ventress 
Ricky Gilland, Holman SEG 
Robert Green, Elmore
Suspected drug traffickers jailed in St. Clair County
Matt Mullinax, Christopher Baird, Sean Michael Brantley and Nathan Parke Bateman were all arrested following a lengthy undercover investigation.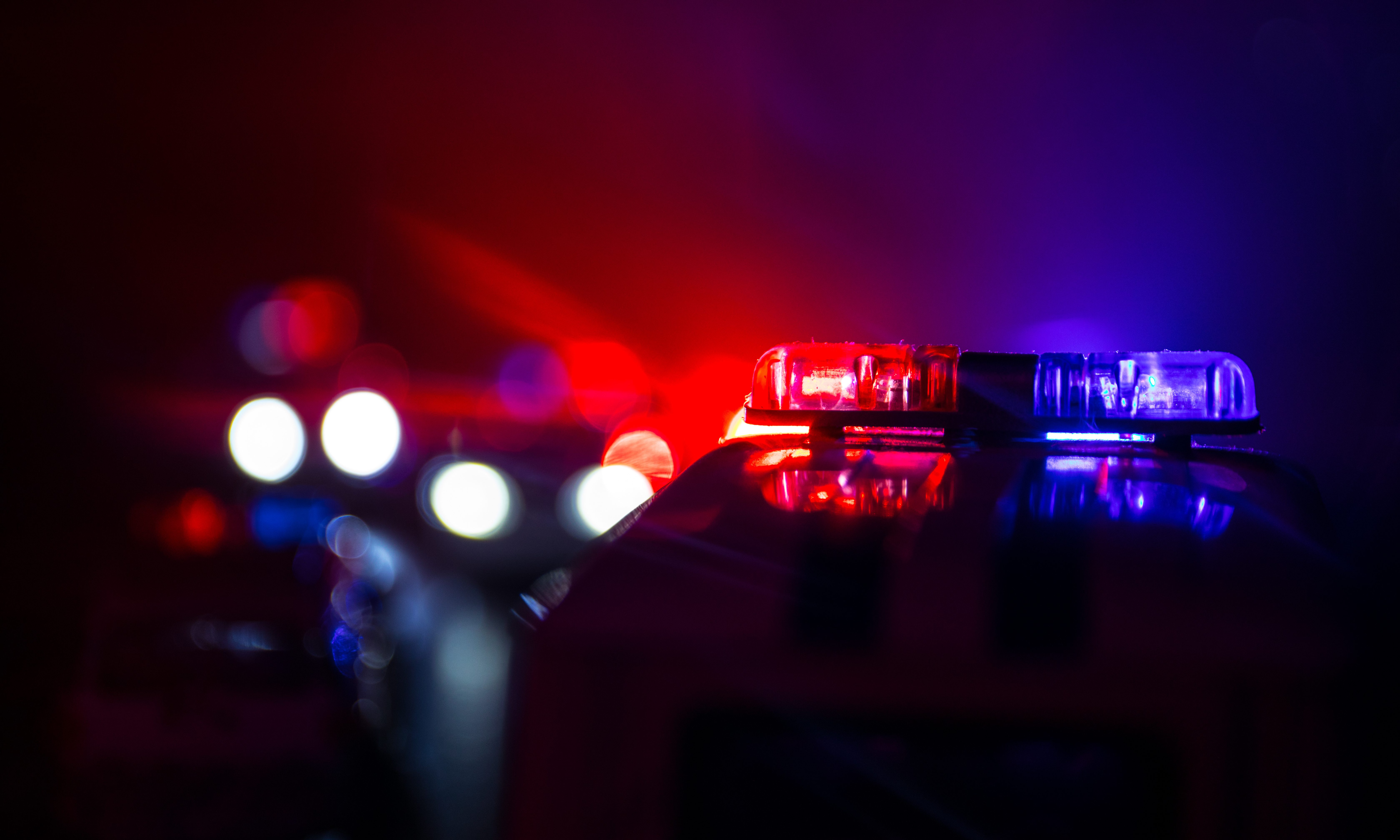 Four individuals were arrested Tuesday on allegations that they were involved in a methamphetamine trafficking ring in St. Clair County.
Matt Mullinax, Christopher Baird, Sean Michael Brantley and Nathan Parke Bateman were all arrested following a lengthy undercover investigation. All four are being held in the Ashville Courthouse without bond.
The St. Clair County Sheriff's Office Narcotics Division, St. Clair County District Attorney's Office, along with the FBI, FBI Safe Streets Task Force, Pell City Police Department, Oxford Police Department, Cherokee County Sheriff's Office and the Alabama Department of Corrections K9 Unit conducted an extensive undercover investigation that has resulted in the arrest of these individuals for their alleged involved in a methamphetamine trafficking criminal enterprise.
Matt Mullinax is a 37-year-old white male from Pell City. Mullinax has been charged with three counts of trafficking methamphetamine, three counts of unlawful Distribution of a controlled substance, one counts of unlawful possession of marijuana in the second degree and one count of unlawful possession of drug paraphernalia.
Christopher Baird is a 35-year-old white male from Pell City. Baird has been charged with two counts of trafficking methamphetamine, and one count of unlawful possession of a controlled substance.
Sean Michael Brantley is a 40-year-old white male from Lincoln. Brantley has been charged with two counts of trafficking methamphetamine, and one count of unlawful possession of a controlled substance.
Nathan Parke Bateman is a 37-year-old male of other race. Bateman has been charged with two counts of trafficking methamphetamine.
The four individuals have been charged with crimes. At this point these are allegations. Baird, Brantley, Mullinax and Brantley, like all accused, will have an opportunity to mount a vigorous defense before a jury of their peers.
According to the Center for Disease Control and Prevention, in 2018, 67,367 drug overdose deaths occurred in the United States. The age-adjusted rate of overdose deaths decreased by 4.6 percent from 2017 (21.7 per 100,000) to 2018 (20.7 per 100,000).
Methamphetamines and other psychostimulants were responsible for 12,678 drug overdose deaths in 2018.
According to the website drugabuse.gov, Methamphetamine is a powerful, highly addictive stimulant that affects the central nervous system. Methamphetamine is commonly also known as meth, blue, ice and crystal, among many other terms.
It takes the form of a white, odorless, bitter-tasting crystalline powder that easily dissolves in water or alcohol.
In addition to being highly addictive, long term use of methamphetamine can lead to symptoms that can include significant anxiety, confusion, insomnia, mood disturbances and violent behavior. Users also may display a number of psychotic features, including paranoia, visual and auditory hallucinations, and delusions (for example, the sensation of insects creeping under the skin).
Psychotic symptoms can sometimes last for months or years after a person has quit using methamphetamine, and stress has been shown to precipitate spontaneous recurrence of methamphetamine psychosis in people who use methamphetamine and have previously experienced psychosis.
These and other problems reflect significant changes in the brain caused by misuse of methamphetamine. Neuroimaging studies have demonstrated alterations in the activity of the dopamine system that are associated with reduced motor speed and impaired verbal learning.
Studies in chronic methamphetamine users have also revealed severe structural and functional changes in areas of the brain associated with emotion and memory, which may account for many of the emotional and cognitive problems observed in these individuals.
Methamphetamine use also leads to severe weight loss and dental problems. Methamphetamine use by pregnant women has been shown to cause cognitive and behavioral issues in their children that are long-lasting.
Billy J. Murray is the sheriff of St. Clair County.