Thomas Casson to run against Mike Rogers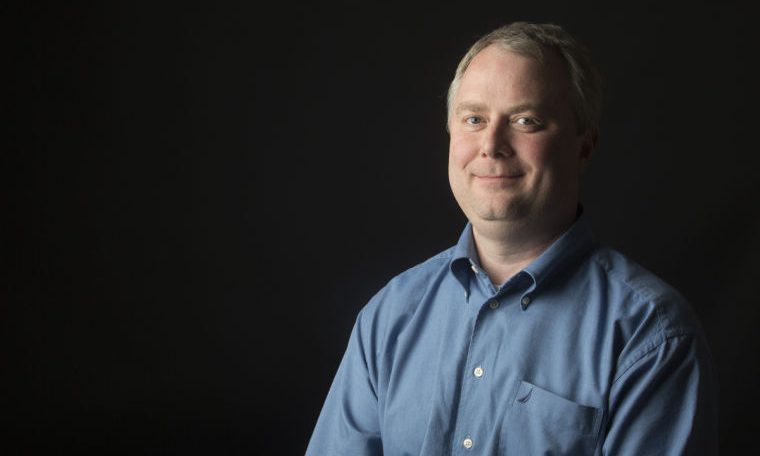 Thursday, Thomas Sick of D.C Casson of Opelika officially filed his candidacy for U.S. House of Representatives in Congressional District 3. Casson is challenging longtime House District 3 incumbent Mike Rogers (R-Saks) who is running for his tenth term. Casson said that members should serve a maximum of twelve years.
"Ten terms I, Congress is insanity!" Casson said in a statement. "Folks wonder why the Swamp is the Swamp – it is because career politicians don't understand the very idea of government service. One should serve a maximum of 12 years and come home. Voting should never be a career!"
Thomas is the father of six. Casson believes so strongly in political reform that he changed his legal name to Thomas Sick of D.C. Casson. Casson said that he qualified as the only candidate in the United States on the platform of true reform of the United States House of Representatives.
Thomas is the business owner of SickofDC.com, a consultant, and home educator of his children. The Casson family are members of Lakeview Baptist Church in Auburn. Thomas and his wife served as foster parents for over a decade and adopted 6 children. Casson has a degree in psychology from Auburn University.
"Having lived in the 3rd Congressional District for over 35 years of my life, I would be honored to bring our values and common sense to DC," Casson said. "There is a desperate need for new thinking and new leadership."
Casson said that his passion for reforming the House began after serving 3 years on a Congressional staff in the late 1990s. He says that it was there that he saw first hand how those insiders had disdain for the voters they served.
This is Casson's second run for Congress. Casson challenged Rogers under his given birth name in 2014 and won less than 25 percent of the GOP primary vote.
"I need everyone that voted for change last time to convince one or more people that D.C. is broken and they are Sick of it," Casson said. "The people can win!"
Casson said that the $23 trillion dollars in debt is proof that the status quo of D.C. insiders continues to fail the people of this country.
Casson said that he believes innovative ideas are the key to truly changing how the government works, including the use of technology (Skype, video conferencing, secure voting, etc) to allow members more time away from D.C. so that they can stay connected with voters in a more meaningful way.
Rogers is the ranking member of the House Homeland Security Committee and a senior member of the House Armed Services Committee.
The winner of the Republican primary will face Adia "Dr. Dia" Winfrey (D) in the November 3 general election.
Print this piece
Sessions: China "needs our markets more than we need theirs"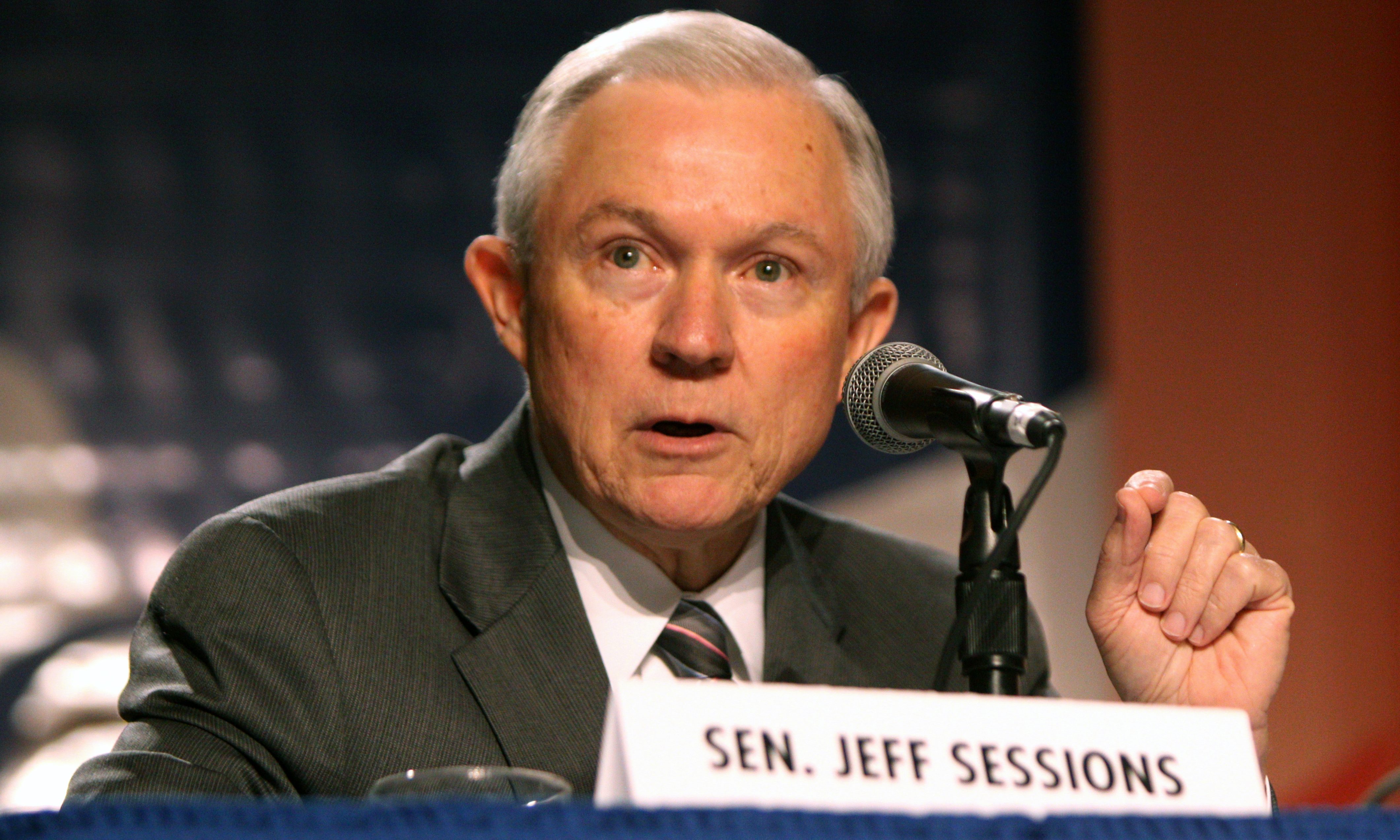 Former Senator and current Senate candidate Jeff Sessions (R) spoke to the Huntsville Republican Men's Breakfast group on Saturday, where China was a major focus of his remarks.
"China needs our markets more than we need theirs," Sessions insisted. "We can make their products ourselves our buy them someplace else. We can buy from India, the Philippines, South America."
The strain of the coronavirus that has killed 94,948 Americans in the last 83 days was first identified in Wuhan City, Hubei Province, China in late 2019.
"They knew early in in December that this was a contagious disease," Sessions charged. "They did not tell the world until January 20."
Sessions said that according to one study if the Chinese had shared what they knew with the world in December that 95 percent of the COVID-19 deaths globally could have been prevented.
"They are going to be our number one adversary for one hundred years," Sessions predicted. "Their ideology does not need to lead the world."
Sessions was also critical of the World Health Organization and their handling of the global pandemic.
"It is unbelievable that the World Health Organization on January 14 told us that this pandemic was not contagious," Sessions said.
Tedros Adhanom Ghebreyesus is an Ethiopian health researcher who heads the WHO.
"I have drafted question that Mr. Tedros needs to answer if he wants to get this money (U.S. funding)," Sessions continued. "How did he get elected?"
"His advice to the world is one of the most colossal world health mistakes ever, not one of, but the worst," Sessions said. "Thousands have died as a result."
Sessions suggested that the media was misleading the American people on the virus.
"There are some basic false information being spread by the media." Sessions said. They like to report that we have the most deaths of any nation. Belgium has three times as many deaths per capita as we do. Many European nations have twice the death rate we do. This is a global pandemic. This is not just the United State.
Session is running against former Auburn head football Coach Tommy Tuberville in the July 14 Republican primary runoff for U.S. Senate.
Sessions promised to fight for Alabama values if he is elected to the U.S. Senate.
"They want more than a potted plant," Sessions said of what Alabamians want from their Senator. "They want them to be an advocate for the great values that Alabamians share."
Sessions said that he is endorsed by Senator Richard Shelby (R-Alabama). "I am proud that he is supporting me in my campaign."
Sessions said that he and Donald Trump stand up for the Americans people and that wages had been rising thanks to Trump's economic policies prior to the pandemic.
"For thirty wages their wages were flat. The average American makes $55,000 a year," Sessions said. "Half of our people make less than that. We need to make sure that we are hearing them."
"We need to make sure that everybody benefits," when the economy recovers from the pandemic Sessions said.
Sessions blasted the modern Democratic Party.
"I know for a fact if Republicans are not leading America radicals will," Sessions said. "The leftwing radical agenda of Democrats today. Many of them have Marxist ideological leanings."
Sessions promised to fight illegal immigration and loopholes within our immigration system.
"I knew about them in the Senate and have learned even more as attorney general," Sessions said.
Sessions predicted that the American people will re-elect Donald Trump as President.
"I know he and I have disagreed on one matter," Sessions said speaking of Trump's unhappiness with Sessions' decision to recuse himself in the Russian collusion scandal. "Everyone in Alabama knows that."
"I followed the law," Sessions explained. "I did what I had to do." I can not investigate a campaign that I was involved in. "That whole year I gave virtually every waking moment to electing Donald Trump. I was confident that he would be cleared, but it took a lot longer than I thought it would. He has now been cleared he can now run for reelection without one thought about the Russian hoax."
"Biden can not stand up to him," Sessions predicted. "I believe we will be successful in this race."
"I do love the Republican Party," Sessions said. "Where was my opponent in that election that went to the wall? He was nowhere to be found. I was the number one person in Congress working for the President and certainly in the Senate."
Sessions praised the people of Huntsville and said that he hoped that he would have their support.
"There is no place like this in the entire world," referring to the city's role in defense, aerospace, homeland security, and space research.
Print this piece