Public-private partnership brings Alabama STEM and computer science career awareness system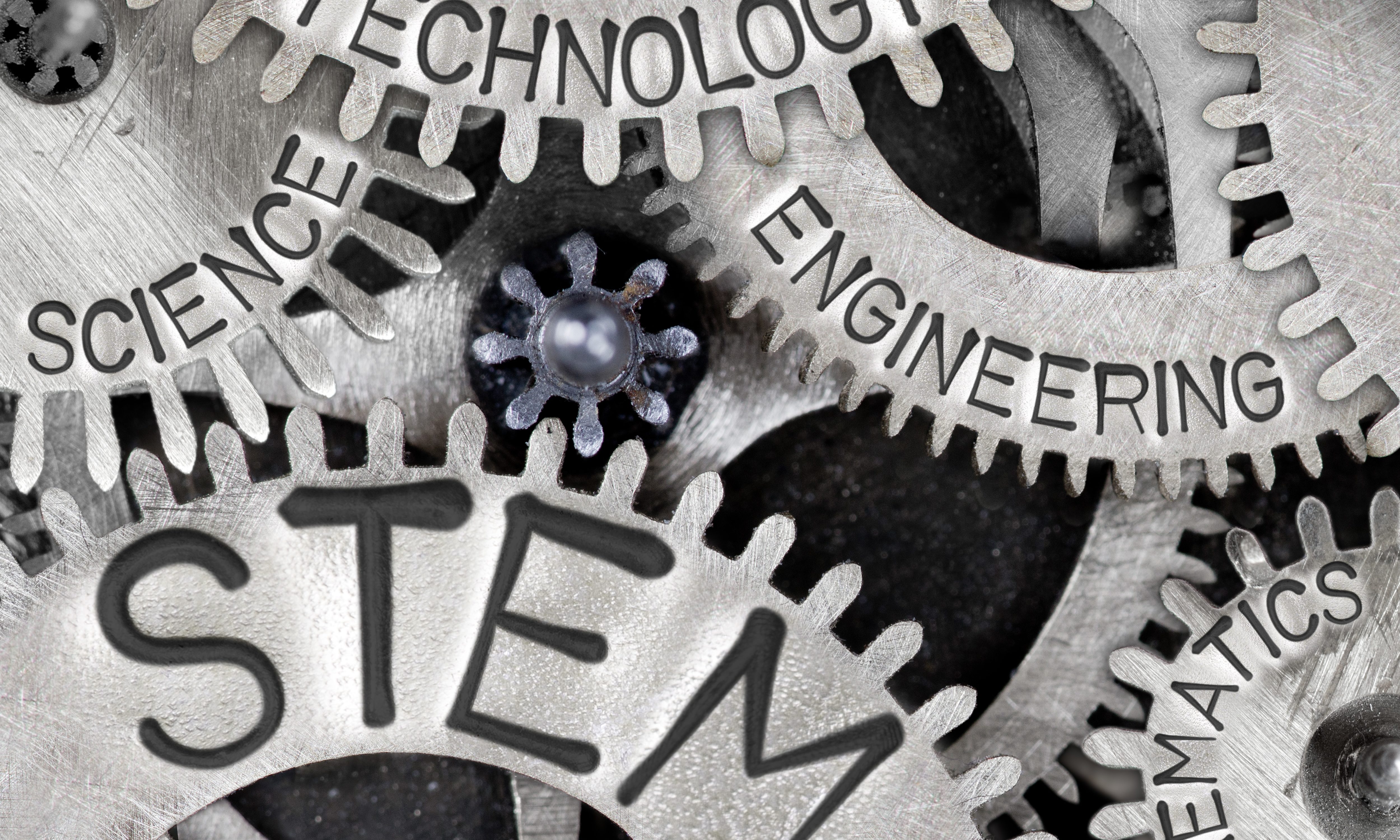 Uniquely through a public-private partnership, Alabama students now have access to the validated STEM career awareness system – Learning Blade. The funding is a joint venture of the Alabama Department of Commerce, the Governor's Office and The Boeing Company. As part of its 2019 global engagement grants, Boeing awarded $525,000 to Alabama communities in support of educational STEM programs for students and workforce development programs for transitioning military, veterans and their families. As one of the four community grants announced October 17 in Huntsville, Boeing outlined its joint initiative with the Alabama Department of Commerce to offer Learning Blade® to WIOA youth serving organizations and schools throughout the state. The project is also funded in part with federal funds made available to the State of Alabama Department of Commerce by the U.S. Department of Labor/Employment and Trainings Administration.
"Providing access to college and career exploration is key to developing career pathways for all Alabamians," said Kay Ivey, Governor of Alabama. "It is difficult to know what you want to be when you grow up if you have never been exposed to the various options that are out there. Furthermore, it's extremely difficult for Alabamians in many rural areas, and even some of our largest cities, to strive towards the career pathway the best suits their interest and aptitudes because they do not know what is available to them. That's why I am so proud of the public – private partnership between the State of Alabama and Boeing to provide access to high-quality career exploration through the Learning Blade platform. Through Learning Blade, students of a variety of ages, interests, and aptitudes will be able to explore career clusters and high demand career pathways. This exposure will help individuals persist in academic coursework and workforce training programs."
This initiative offers all Alabama schools with grades 5-9, access at no charge. Learning Blade's successful tool kit exposes students to the high demand STEM and computer science careers in an entertaining manner in an effort to increase student interest in these fields.
Schools and organizations serving these age groups can sign up for this program at www.LearningBlade.com/AL. Educators will then unlock more than 200 hours of interactive online activities and teacher lesson plans that engage students in human-centered problems that illustrate more than 100 careers and technologies in industries such as IT, Cybersecurity, Advanced Manufacturing, Bioengineering, Energy, Robotics, Entrepreneurship, Agriculture, and more.
"Boeing has been in Alabama for more than a half a century, with its engineers and researchers playing key roles in developing the innovative aerospace technologies of tomorrow," said Tina Watts, Community Investor for Boeing Global Engagement. "It is essential to expose students in the state to the critical skills that will make them successful in STEM — unlocking their futures to opportunities through emerging technologies."
In addition, schools can work toward winning a 3D printer if students complete 5,000 online lessons in a single school year. Learning Blade is proud to have 3D-printer sponsor, FlashForgeUSA, providing a free 3D printer (Adventure 3) to such successful schools.
"We are grateful that so many leaders including the Governor's office, Department of Commerce and others who came together with The Boeing Company to provide resources that will inspire students to envision their future," says Sheila Boyington, President and CEO of Learning Blade. "It is really exciting to be a part of the process to enhance career awareness in the state, and to provide tools to teachers who will show students the many opportunities in STEM and computer science fields."
Although new to Alabama, Learning Blade has had impact on student's goals and future aspirations in many other states. Nationally, students have completed over 3,000,000 online lessons in Learning Blade and have seen heightened STEM and computer science career awareness.
Print this piece
UAH researchers and the world's fastest supercomputer join the fight against the COVID-19 virus
More and more of Alabama's brainpower is being redirected into fighting the novel coronavirus that causes COVID-19.
Dr. Jerome Baudry is a professor in the Department of Biological Sciences at the University of Alabama at Huntsville. Dr. Baudry and his lab are involved in a project that is using the Oak Ridge National Laboratory's Summit supercomputer to examine compounds to fight the virus that has already killed 34,807 people as of early Monday morning.
The compounds under review include drugs already available with safe profiles, as well as natural products. Compounds identified as possible future drugs will also be studied.
"We are at this point focusing on repurposing existing drugs," Dr. Baudry said. "That is, to take existing drugs from the shelf and find which ones are active against either the virus itself or can help in treating or mitigating the effects of infection in the severe cases."
Dr. Baudry said that about 30 researchers are involved in the project, and are working around the clock. The group is studying how the virus ticks, including how it expresses proteins, for clues on how to defeat it.
"We can use high performance computers and supercomputers to look at the entire genome of the virus, see everything the virus' genome is making and build computational models of all these proteins, and repeat the repurposing process for each of these proteins," Dr. Baudry said.
Scientists in the group are starting with some proteins on the surface of the virus in an attempt to prevent it from infecting human cells.
"We are also looking at some of the proteins that allow the virus to replicate itself when it is inside the human cell in order to block this process, a bit like for many anti-AIDS drugs," Dr. Baudry explained. "But we will expand to pretty much everything in the virus' genome that can be targeted by a drug."
Oak Ridge National Laboratory's 200 petaflop supercomputer allows researchers unprecedented access to solving this and some of the world's other most pressing challenges.
Researchers have a databases about virtually all existing drugs, natural products or molecules that may not have been tested yet as drugs. There are thousands of them. Then they build virtual models of these compounds using the laws of physics and chemistry to calculate their composition and arrive at a very detailed computational description.
"Then we look at the virus' genome," Dr. Baudry said. "We have to build models for all the virus' proteins, again describing all the atoms, their properties, how they move together, etc."
The supercomputers then compute how the atoms of a possible drug will interact with the atoms of the virus' proteins.
"It's like doing a test tube experiment to see if a possible drug will bind to the protein, except that we perform this in a virtual test tube using our computers," Baudry explained.
Economic developer Dr. Nicole Jones explained to the Alabama Political Reporter, "Researchers across Alabama are working around the clock to assess potential treatment for the novel COVID-19. The University of Alabama in Huntsville (UAH) and Dr. Baudry are using technology, the Oak Ridge National Laboratory's Summit supercomputer, to examine compounds from safe, existing drugs as well as natural products. Repurposing existing drugs is a strategy that can expedite the process if a potential cure or treatment is found. The drugs are already on the shelf, why not test them to see if they can be useful? The high performance computers and supercomputers allow researchers to examine the entire genome of the virus and how it reacts. UAH's latest announcement is another example of the brainpower we have in Alabama and our state's commitment to combating this pandemic."
UAB, Southern Research Institute, Hudson Alpha, and Alabama biotech firms are also working on finding drugs that will treat COVID-19 as well as hoping to develop a vaccine to prevent it.
Print this piece