Sessions says that whistleblower's identity should be made public
Monday, former Attorney General and current U.S. Senate candidate Jeff Sessions (R) said that the whistleblower "would eventually have to be made public." Sessions made the comments about the impeachment while making an appearance on Fox News's Fox and Friends.
"It is unthinkable that a witness who pretends to have information, that would impeach a President can be secret," Sessions said. "Of course, that person eventually would have to be made public, and asking for that is not harassment or not kind of threatening a witness, that's for sure."
Sessions called on Speaker of the House Nancy Pelosi (D-California) to bring the impeachment inquiry "to a conclusion."
\
"I think the Speaker just needs to bring this thing to a conclusion," Sessions said. "It's not well-founded to begin with, but just to pick fights with the president and try to make those kinds of threats, I think is wrong at this time for sure."
Sessions did not believe that there is grounds for impeachment of President Donald J. Trump (R).
"The pattern has been that the news reports and the allegations were not borne out when the evidence came out," Sessions said. "That happened throughout the Russian collusion matter and it looks like it is happening again. It is not going to be worse, as the press sometimes suggests its going to be worse. It turns out to be less significant when the facts come out. I truly believe it's not close to impeachment."
\"To convert a normal political disagreement into an impeachment matter is really a dangerous thing," Sessions warned.
Sessions represented Alabama in the U.S. Senate from 1997 until 2017, when he left to become Trump's Attorney General. Sessions is now running for his old Senate seat again. The hosts asked him how the campaign was going.
"I feel good about it," Sessions said. "I have been around the state and done a lot of interviews and talked to a lot of people. I think the spirit is good. I feel like that we are leading in the polls, but I am telling you a Senate seat is a big deal and I hope the people of Alabama, I know they will, give it serious thought to try to select a candidate that they believe can beat the liberal Democrat that is holding our seat now and should not be in our seat. To remove them and once elected can defend our values against the leftwing agenda that threatens the foundation of our country and to help advance President Trump's agenda, which I did before he announced, and I will continue to do so."
Sessions is running in the most competitive election he has faced since 1996.
Sessions faces Congressman Bradley Byrne, businessman Stanley Adair, State Representative Arnold Mooney, Secretary of State John Merrill, Ruth Page Nelson, former Chief Justice Roy Moore, and former Auburn head football Coach Tommy Tuberville in the Republican primary on March 3.
The eventual winner of the Republican primary will then face incumbent Sen. Doug Jones (D) in the general election on November 3, 2020.
To see the full interview of Sessions:
https://www.breitbart.com/clips/2019/11/18/jeff-sessions-calls-on-pelosi-to-bring-impeachment-inquiry-to-a-conclusion/
(Original reporting by Fox News and Breitbart News contributed to this report.)
Print this piece
Alabama House Minority Leader Anthony Daniels endorses Mike Bloomberg for president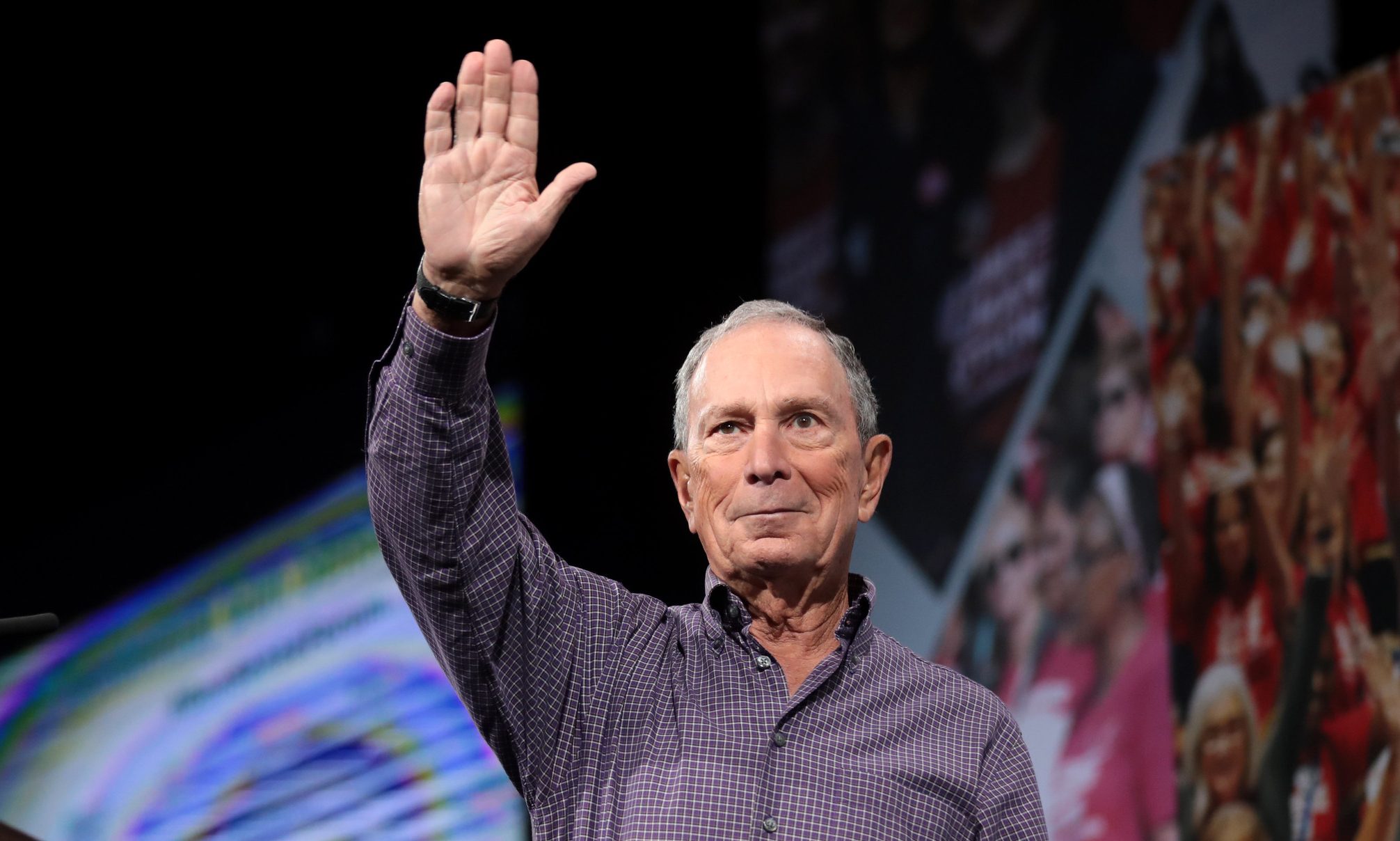 Alabama House Minority Leader Anthony Daniels announced his endorsement of Democratic presidential candidate Mike Bloomberg today, 4 days ahead of Alabama's primary election on Super Tuesday. Daniels joins State Senate Minority Leader Bobby Singleton and Black Caucus Chair Representative A.J. McCampbell in support of Mike. In his endorsement, Rep. Daniels cited Mike's work taking on tough fights on health care, public education, and supporting small businesses.
"We need a president who has a proven record of bringing people together to tackle the tough challenges we face in this country, and I can't think of anyone better to do that than Mike Bloomberg," said Rep. Daniels. "Not only is Mike the best positioned to take on Trump, but he has also proven he can deliver on his promises to make this country better for all. Alabamians should know that when I head to the polls this Tuesday, I'll be proudly casting my vote for Mike Bloomberg."
Rep. Anthony Daniels represents the 53rd District in the Alabama State House of Representatives, where, since 2017, he has served as minority leader. Rep. Daniels received his Bachelor's and Master's degree from Alabama A&M University. A former public school teacher and small business owner, Daniels is known for championing innovative education programs, like the Alabama School of Cyber Technology and Engineering, that prepare young people for promising careers, cultivate homegrown talent, and drive economic growth. Under his leadership, the House Democratic Caucus has made significant strides in addressing key issues like support for cradle-to-Pre-K programs, proven workforce development, and job readiness initiatives, and bringing broadband access to rural areas. They have also succeeded in preventing the passage of partisan legislation that hurts working families.
"Alabamians know how important this election is for the future of our country, and that's why they're supporting Mike Bloomberg, a doer and not a talker with a record of not shying away from tough fights," said Bradley Davidson, Mike Bloomberg 2020 Alabama State Advisor. "We're honored to have the support of Rep. Daniels, a respected leader in Alabama and beyond, and we look forward to working together with him to get Mike elected."
Mike Bloomberg will return to Alabama on Sunday, March 1 to participate in the 55th annual Selma bridge crossing to commemorate Bloody Sunday. Additionally, Bloomberg visited Montgomery earlier this month for an organizing event and to speak at the 60th annual Alabama Democratic Conference (ADC) Convention, the Alabama Democratic Party's largest Black caucus. He later received the endorsement of the group.
Print this piece