Opinion | John McMillan: A good man as state treasurer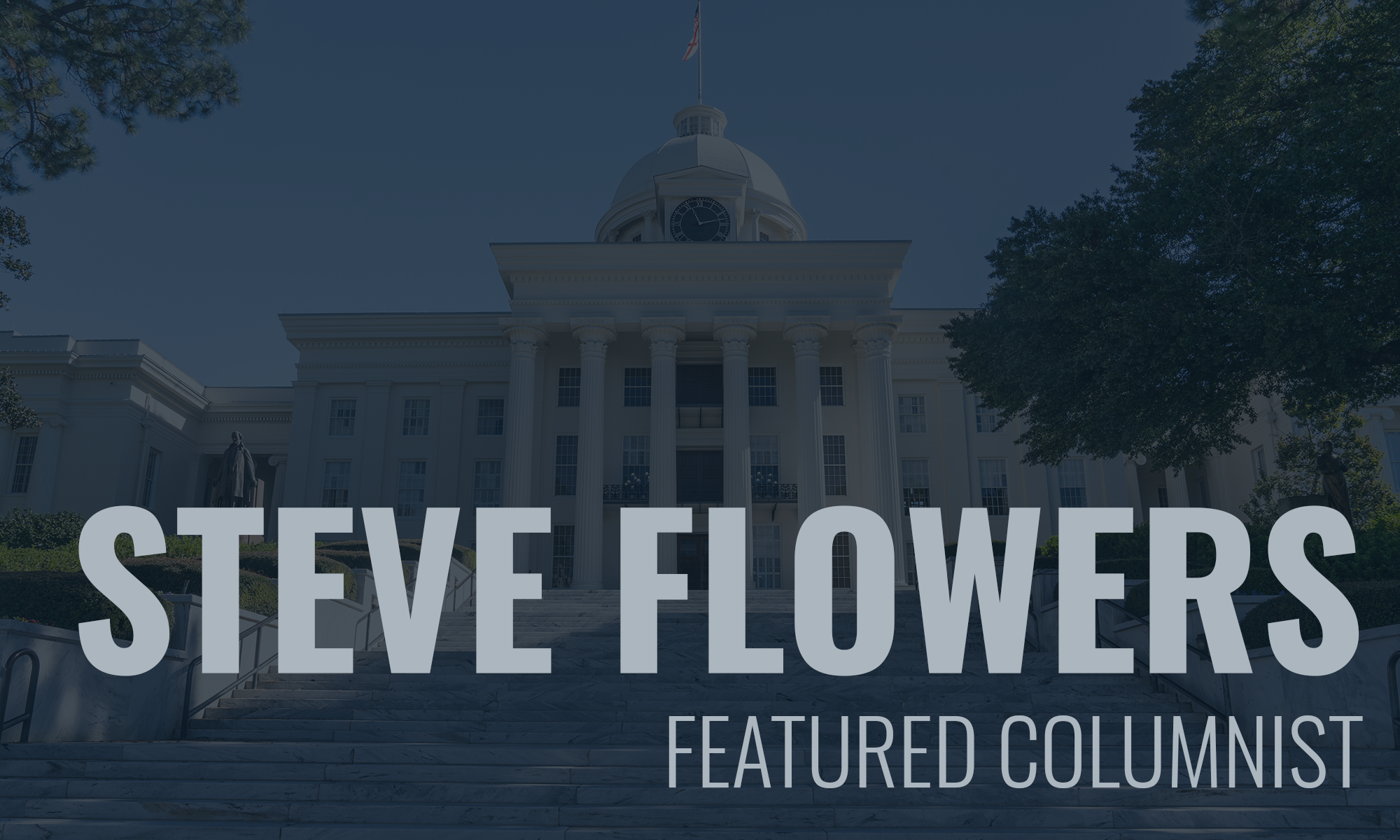 Alabama is in good hands with John McMillan. A good man is in the job of State Treasurer of Alabama for the third straight quadrennium.
Young Boozer served two successive four-year terms from 2010-2018. Mr. Boozer did an excellent job as Treasurer. He was perfect for the job. He had been a successful banker. He ran for and did the job for the right reason, not for political gain or prestige, but to do a good job as Alabama's treasurer. Some folks thought Young Boozer would make a good choice for higher statewide office. However, he and his wife, Sally, opted to enjoy a relaxed life.
John McMillan is now doing the job of State Treasurer for the very same reason. He, too, could go to the house and enjoy his life but he wants to serve the state he loves.
Before being elected State Treasurer, John served two consecutive successful four-year terms as Commissioner of Agriculture and Industries for Alabama from 2010 to 2018. The jobs of Agriculture Commissioner and Treasurer, like all state constitutional offices, are term limited for two four-year terms.
John McMillan and his wife Kathryn will eventually return to Baldwin County. McMillian's family roots grow deep in Baldwin County soil. His family were some of the original settlers of the area before the Civil War. They have been in the timber business around Bay Minette for close to a century.
Interestingly, Congressman Bradley Byrne, who currently represents Baldwin County in Congress has deep roots in Baldwin County. His folks settled on the Eastern Shore around Fairhope before Alabama was a State in 1819. In fact, John McMillan and Bradley Byrne are cousins.
John McMillan grew up in the rural community of Stockton near Bay Minette in Baldwin. He grew up in the county when it was primarily agricultural and was known as Alabama's potato growing county. He graduated from Baldwin County High School. He must have been a pretty good student because after high school he attended and graduated from the prestigious Rhodes College in Memphis where he earned a BA in Economics.
McMillan was appointed to the Baldwin County Commission by Governor Albert Brewer. After serving on the County Commission, McMillan was elected to the state legislature. He served two terms in the House of Representatives.
After the legislature, he was chosen to head the Alabama Department of Conservation and Natural Resources. During his time as Commissioner of Conservation, McMillan was instrumental in the creation of the Alabama Trust Fund which preserves revenue from offshore oil and gas leases.
He then spent 20 successful years as Executive Vice President of the Alabama Forestry Association. He was elected Agriculture Commissioner in 2010 and reelected in 2014. As Ag Commissioner, he oversaw one of the largest departments of state government. He served as President of the Southern Association of State Departments of Agriculture and also on the National Board of Agriculture departments.
As is fitting for a former conservation director, McMillan loves hunting, fishing and other outdoor activities. However, he mostly loves his family. He and Kathryn have two sons, William and Murphy. They also have two grandchildren.
His most famous relative is his twin brother, Steve McMillan. Representative Steve McMillan took his twin's seat in the House from Baldwin County in 1980 when John was appointed Conservation Director. Steve McMillan has served with distinction in that Baldwin County House seat for over 38 years. He has been elected to nine four-year terms. Steve is only superseded in Alabama history for legislative longevity by Pete Turnham, Alvin Holmes, Ron Johnson and James Buskey.
You can bet your bottom dollar that your money will be safe with John McMillan as Treasurer. However, that has not always been the case with Treasurers in Alabama history. In March of 1887, Alabama State Treasurer, Issac "Honest Ike" Vincent, absconded with more than $225,000 in State funds and fled the state. This was quite a sum of money in 1887.
Our fugitive State Treasurer was arrested on a train in Big Sandy, Texas and returned to Alabama for trial. Vincent was tried and convicted of embezzlement and sentenced to 15 years in the state penitentiary.
See you next week.
Steve Flowers is Alabama's leading political columnist. His weekly column appears in over 60 Alabama newspapers. He served 16 years in the state legislature. Steve may be reached at www.steveflowers.us.
Opinion | For Coach Tub, no thinking required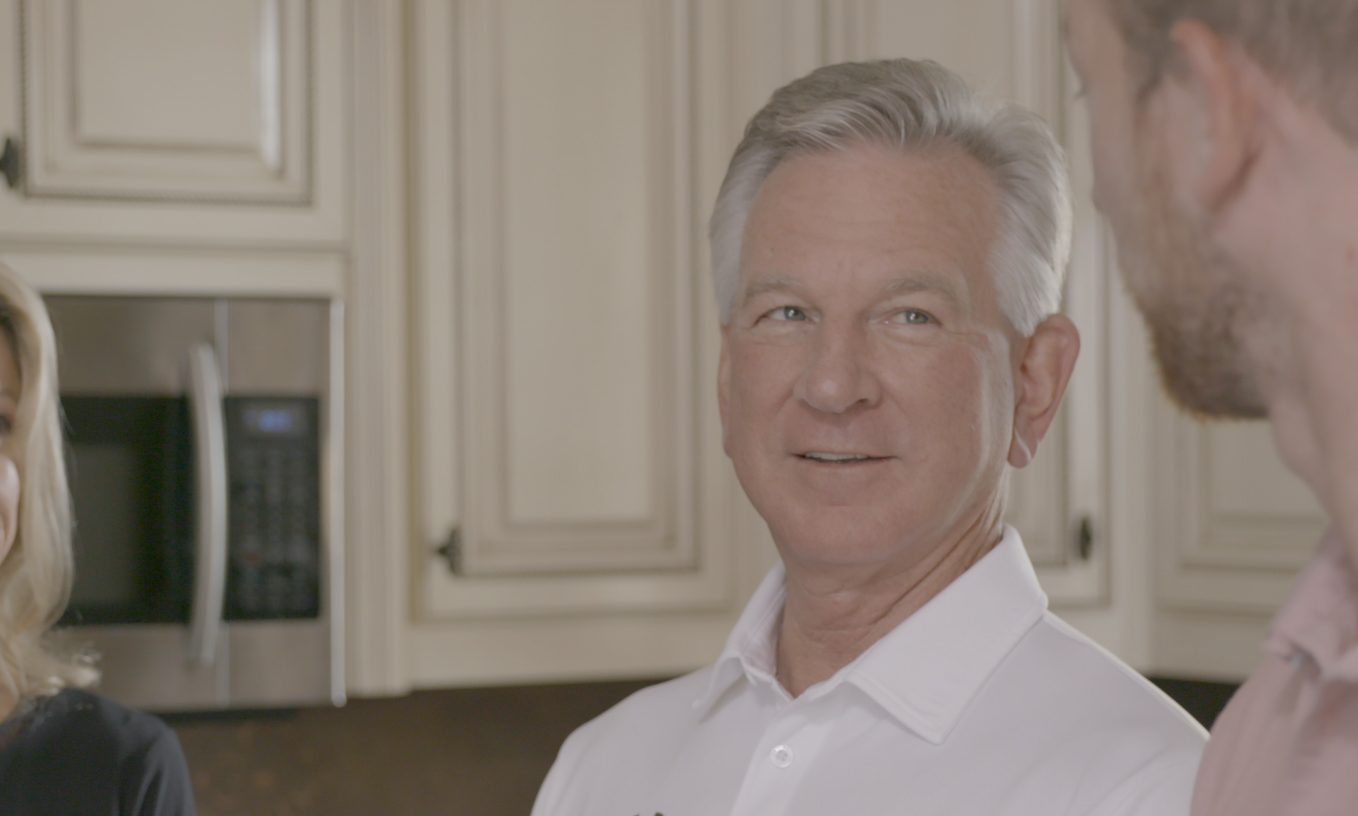 Has Tommy Tuberville ever had an original thought? It doesn't sound like it. Coach Tub basically spews Republican talking points and keeps his mouth firmly locked onto Donald Trump. He disrespects Alabama voters so much that he thinks that's all he needs to do to win a place in the U.S. Senate.
Tuberville recently addressed the St. Clair County Republican Party at its September meeting. As reported by APR, Tuberville is quoted as saying the following, and I'll offer a short rebuttal. I'm doing this because Tuberville is clearly afraid to death to debate his opponent, U.S. Sen. Doug Jones.
So here goes:
Tuberville: "America is about capitalism, not socialism. I think we are going to decide which direction we are going to go in the next few years."
Me: We decided which way we were going to go years ago, when the federal government started subsidies for oil and gas companies, farmers and other big industry and business. That, coach, is your so-called "socialism."
I'm not necessarily opposed to subsidies to boost business, depending on the cause, but I'm not going to let a dimwitted, know-nothing, mediocre, former football coach pretend we don't already have "socialism" in this country.  
What Tuberville really means is that he's against "socialism" like Medicare or Medicaid or Social Security or food assistance or health insurance. He's a millionaire already, so there's no need for him have empathy for or support a safety net for people who are less fortunate socially and economically. That's Tuberville's "socialism," and the Republican Party's "socialism," and Trump's "socialism."
That's a cruel, mean perspective that would cast aside the great majority of Americans for the rich (Tuberville, Trump) and connected and, where Trump is concerned, the fawning.
Tuberville: "I am not a Common Core guy. I believe in regular math. We need to get back to teaching history."
Me: I would love to ask Coach Tubby, one-on-one, exactly what he thinks "Common Core" is. I'll guarantee you he can't explain more than he already has. "I believe in regular math?" There is no other math. It's math. Does he think there's a math where 1+1=3? There isn't one. There are a variety of ways to teach math, but there's only math, not a "fake" math or a "Republican" math or a "Democratic" math or, God forbid, a "Socialist" math.
And when Coach Tommy said, "We need to get back to teaching history," one wonders if he's ever been into a classroom. We know more than a few of his former players weren't in many classrooms, if reports are correct. But they always played the game under his uninspired coaching.
Of course schools teach history.
The history Coach T. is talking about is Donald Trump's "white" history, the one we've been teaching in our schools forever. Not real history; you know, the one where the United States was founded as a slave-holding nation, where Native Americans were massacred and starved by the hundreds of thousands, where white supremacy was codified within our laws, where any color but white was subjugated. That history. The history that is finally fading away, so we can really see where we've been as a nation—so we know where, as a nation, we need to go.
Tuberville: Tuberville said he supports following the Constitution and appointing a replacement for Associate Justice Ruth Bader Ginsburg, who died Friday.
Me: Well, of course he does. Tuberville doesn't have an independent thought in his body, and Donnie told him this is what he's supposed to think. The big question: How much will a Senator Tuberville be able to function as a member of a minority party in the Senate — with no Papa Trump in the White House to tell him what to do?
Both scenarios are real possibilities, if not likelihoods.
There is no question that Doug Jones is far more qualified than Tuberville. Jones can work across the aisle, which will be vitally important if Democrats take control of the Senate. Jones has his own thoughts, which sometimes go against the Democratic Party's wishes. Jones is independent, smart and represents Alabama well.
Tuberville is a failed football coach who lives in Florida. That's about it.