Statewide political consulting firm launches in North Alabama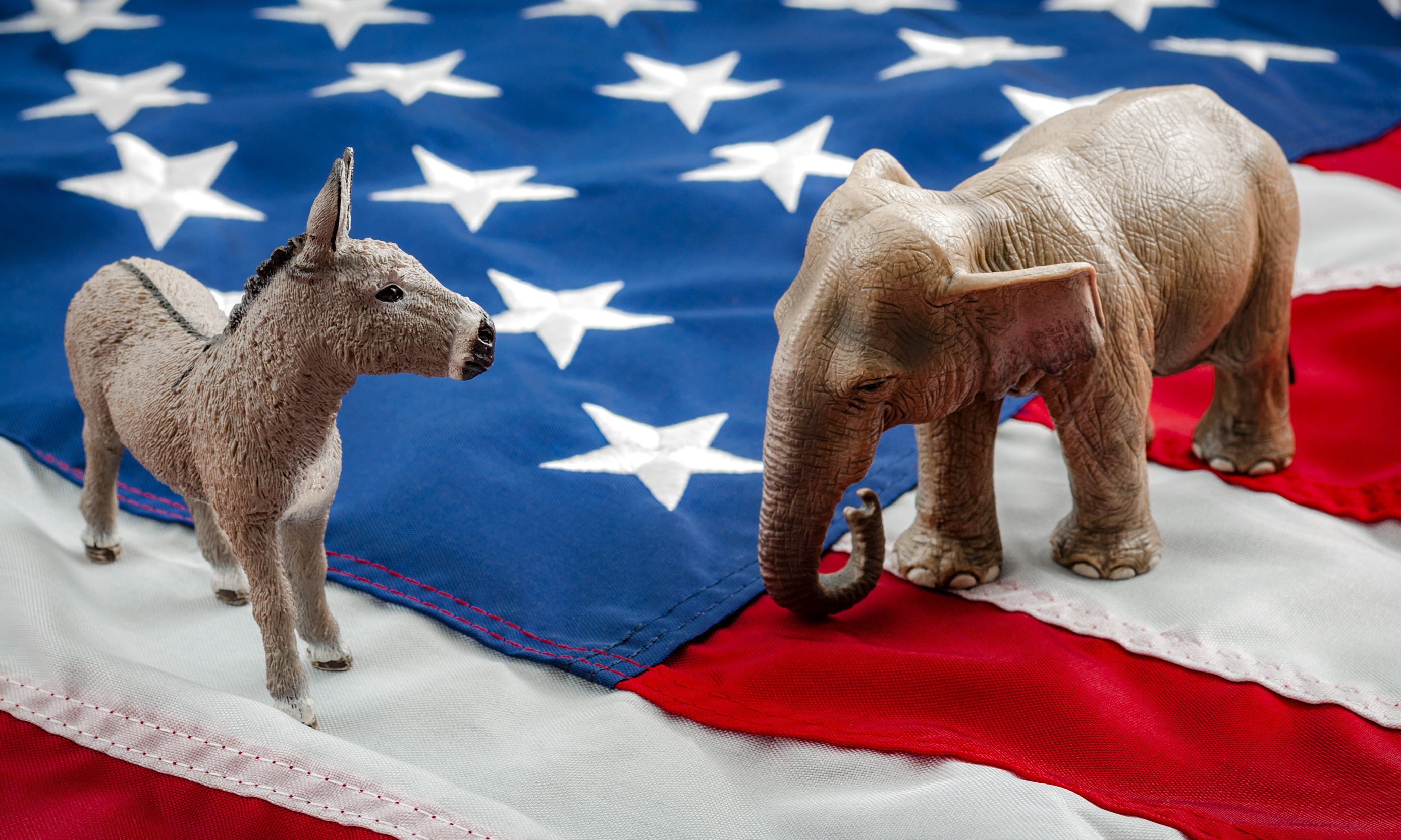 A statewide political consulting firm is being launched in North Alabama. Smith Strategies & Solutions, LLC is officially announcing it is beginning operations offering public relations and governmental affairs services to the business community and non-profit organizations. The main operation of the firm will be performing campaign consulting services to candidates seeking public office.
The firm's President, Dylan Smith, is Vice Chair of the Jackson County GOP and heads its Victory Committee. Local republicans elected Smith to represent them as a member of the Alabama Republican Party State Executive Committee. Smith also serves as Chairman of the Young Republicans of Northeast Alabama.
Smith is Chair-Elect of the Mountain Lakes Chamber of Commerce Board of Directors where he currently leads the chamber's Public Policy and Business Advocacy Committee. He was recently appointed to the Jackson County Healthcare Authority Board of Directors. Smith was recognized in Jackson Magazine's Top 20 Under 40 Class of 2019.
"This is an amazing opportunity to contribute to the region's expanding business and political influence," says Smith citing North Alabama's recent political and economic achievements. "We are on the cusp of tremendous prosperity. The more jobs and industry we land the more political influence we demand."
Smith continues, "Our firm is dedicated to promoting the brands of candidates and businesses alike who are committed to economic growth and development. Our state is benefiting from a free market-oriented, pro-growth agenda advocated by the White House and State Legislature. We must ensure we are wielding the influence necessary to continue this expansion."
The firm offers the following services: Media Relations, Digital Marketing, Message Development, Grassroots Strategy, Fundraising, Politics and Advocacy, Crisis Communications, Opposition Research and Reputation Management.
The firm's mission is to strengthen clients' brand through innovative and detail-oriented processes; to design and implement winning strategies that will enable clients to achieve desired results.
Smith concludes, "We are excited to begin this journey. It's time to offer solutions to those who seek to make a difference in our communities. It's time to help local community groups and small business expand their impact and tell their unique story. Professional consulting services shouldn't be exclusive to only the well-connected with wealthy financiers."
Smith Strategies & Solutions can be reached via phone at (256) 605-5362 or by email at [email protected] Visit smithsolutions.org for more information on services provided.
Alabamians request more than 101,000 absentee ballots with 30 days left to apply
So far, 35,184 absentee ballots have been successfully returned for the general election.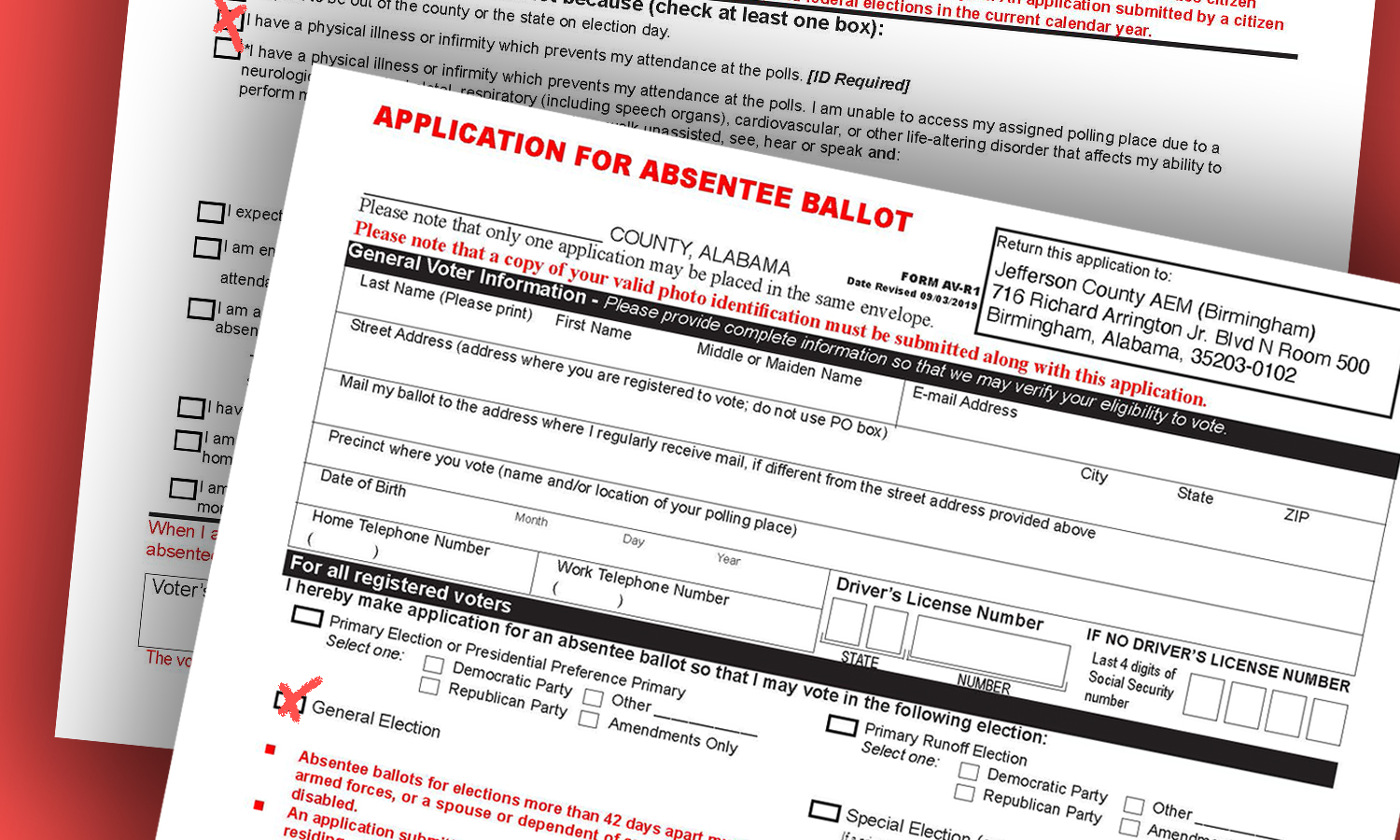 At least 101,092 absentee ballots have been requested so far in Alabama according to Secretary of State John Merrill, with just 30 days left to apply for an absentee ballot for the Nov. 3 general election. So far, 35,184 absentee ballots have been successfully returned for the general election.
In order to protect the safety and well-being of voters, Merrill is encouraging those who are concerned about contracting or spreading the coronavirus to apply for and cast an absentee ballot.
Absentee ballot applications can be downloaded online or requested by visiting or calling your local absentee election manager's office.
Voters may also contact the secretary of state's office at 334-242-7210 to request an absentee ballot application.
Due to the declared states of emergency, any qualified voter who determines it is impossible or unreasonable to vote at their polling place shall be eligible to check the box on the absentee ballot application that is most applicable to that individual. In the case none of the boxes are appropriate, voters can check the box which reads, "I have a physical illness or infirmity which prevents my attendance at the polls. [ID REQUIRED]"
For the Nov. 3 general election, the deadline to register to vote is Monday, Oct. 19, the deadline to submit an absentee ballot application is Thursday, Oct. 29, the deadline to return an absentee ballot to the absentee election manager is the close of business Monday, Nov. 2, and the last day to postmark an absentee ballot is Monday, Nov. 2.
Voters who are eligible to vote pursuant to the Uniformed and Overseas Absentee Voting Act will have until Tuesday, Nov. 3 to postmark an absentee ballot.
Voters concerned about COVID-19 are encouraged to select the box on the affidavit, which accompanies the absentee ballot, which reads as follows: "I am physically incapacitated and will not be able to vote in person on election day."
Due to recently witnessed delays with the U.S. Postal Service, Merrill encourages voters interested in returning their ballot by mail to go ahead and make application for their absentee ballot. As a reminder, Merrill worked with the Legislature last year to pass Act 2019-507, allowing voters the opportunity to return their absentee ballot by commercial carrier in addition to U.S. mail.