Alabama Republicans continue to defend Trump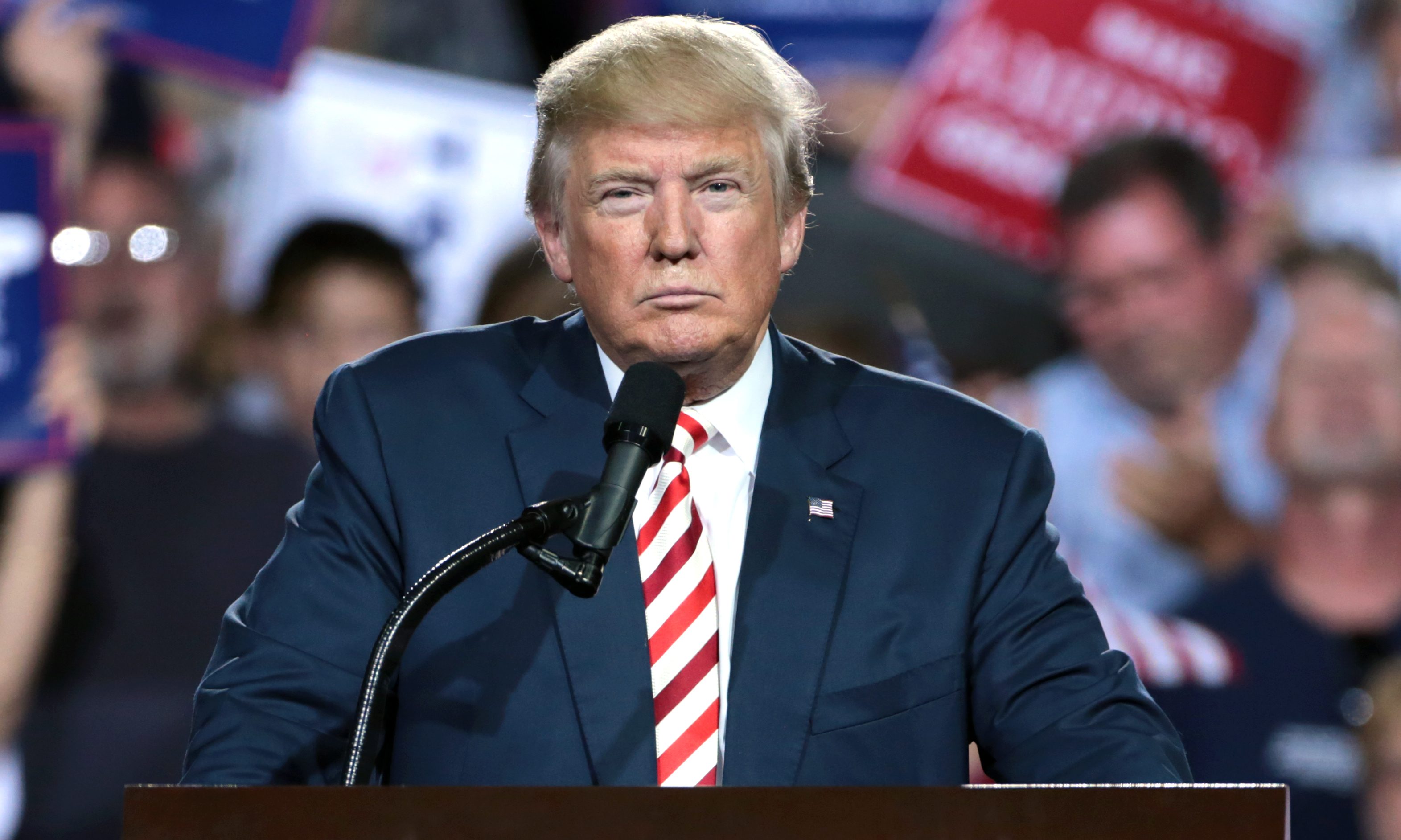 The impeachment inquiry has continued this week; but Alabama Republicans continue to defend President Donald J. Trump (D).
Second Congressional District candidate former State Representative Barry Moore, R-Enterprise, said on social media, "t's crystal clear during these #ImpeachmentHearings that FACTS ARE ON THE PRESIDENT'S SIDE!"
"We must save our country and President Trump!" Barry Moore stated. "These socialist DEMOCRATS are sending us in the WRONG direction. I will stand with President Trump and fight them! We need more calluses and COURAGE in Congress."
Congressman Bradley Byrne, R-Montrose, cited a Fox News article which recounted questioning by Rep. Elise Stefanik, R-New York, in which she asked Lt. Col. Alexander Vindman if Hunter Biden's business dealings in Ukraine presented a possible conflict of interest and he answered yes.
"THIS is exactly why I'm demanding a full investigation into the Bidens' and their shady foreign business dealings," Byrne said. "If Democrats really cared about cleaning up corruption, then they would start asking the tough questions of Joe and Hunter Biden."
House Intelligence Committee Chairman Adam Schiff, D-California, has blocked Republican request to subpoena former Vice President Joe Biden (D) and his son, Hunter Biden.
Byrne is a candidate for the U.S. Senate seat currently held by Doug Jones (D).
First Congressional District candidate former State Senator Bill Hightower, R-Mobile, said, "Lt. Col. Alexander Vindman admitted he made up elements of President Donald Trump's call with Ukrainian President Volodymyr Zelensky in an official summary."
"The Dems' star witness is on record that he FALSIFIED an official summary. As long as it hurts Donald J. Trump and the conservative view, it seems to be ok with Schiff & Pelosi," Hightower said.
Congressman Mike Rogers, R-Saks, called the inquiry a sham and said that important business is not getting done because of it.
"Today the House will vote on a CR to keep the government open," Rep. Rogers said. "This is just another blatant example of House Democrats being so focused on this sham impeachment witch hunt, that they aren't working for the folks across East Alabama and America by passing a budget."
Former State Representative Perry O. Hooper, R-Montgomery, has been actually attending the hearings.
"These hearings are a farce and an insult to the American electorate's intelligence," Hooper said in a statement. "Chairman Adam Schiff, who lied to the American People when he stated "he had seen proof of the President's collusion with the Russians" has no credibility in leading the House Intelligence Committee. Obama fired every single Bush appointed Ambassador. Republicans said nothing because that's his right. When President Trump fires an Obama appointed Ambassador it's an impeachable offense."
"All of the witnesses called by the Democrats under cross examination have stated under oath that there was no quid pro quo or bribery attempted by the president and his administration only hearsay and innuendo," Hooper said after Wednesday's testimony. "As of this writing Ambassador Sondland just testified that he never heard the president say of any conditions on aide to the Ukraine. Case closed. It's a temper tantrum from low level career bureaucrats who disagree with changes from Obama's foreign policy that are being given the American stage by the Democratic party and their lackies in the media."
Hooper is a member of the President's national finance team. The President and the Republican National Committee have raised over $300 million to this point just this year for the 2020 election.
"Democrats are unable to accept the fact that voters will simply disagree with them," Hooper concluded. "Nancy Pelosi stated that 'it is too dangerous to let the voters decide Trump's fate'. I guess that there are just too many 'deplorables' in fly over country. In other words, she thinks Trump's going to win and doesn't want to take a chance on letting the voters decide. I have confidence in the American that they will not let Pelosi prevail."
Jones introduces bill to encourage investments in minority-serving banks
"One of the biggest hurdles for minority entrepreneurs is access to capital," Jones said.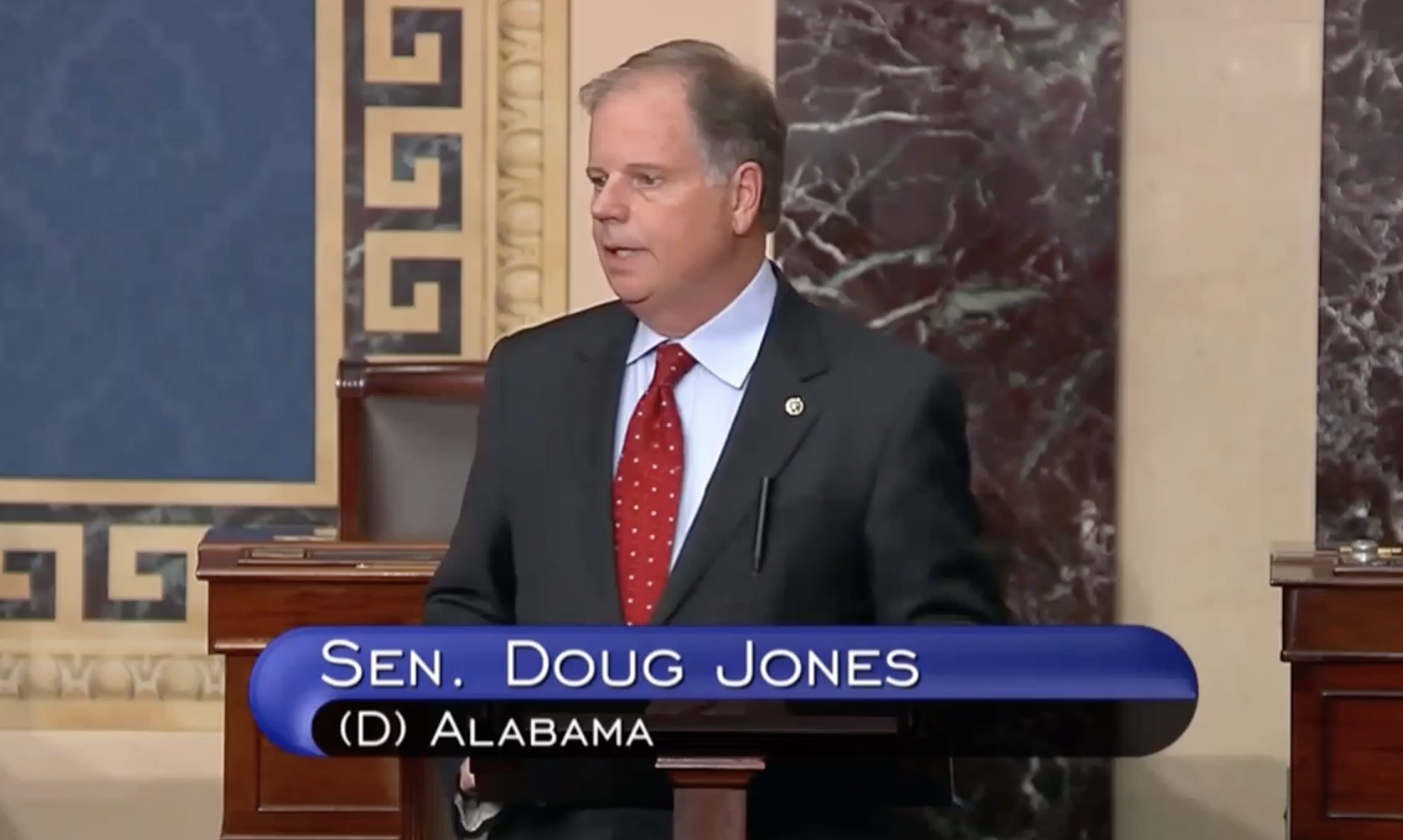 Alabama U.S. Sen. Doug Jones, D-Alabama, on Tuesday introduced legislation that would encourage investments in banks that serve minority communities.
"One of the biggest hurdles for minority entrepreneurs is access to capital," Jones said in a statement. "That's why this bill is so important. Increasing access to capital at the banks that serve minority communities will help expand financial opportunities for individuals and business owners in those communities."
Jones, a member of the Senate Banking Committee, in April urged the Federal Reserve and the U.S. Treasury to support Community Development Financial Institutions and minority-owned banks disproportionately affected by the COVID-19 pandemic, and he threw his support behind more federal funding for small community banks, minority-owned banks and CDFIs during the recent Paycheck Protection Program replenishment.
According to a press release from Jones's office, the bill would attract investments to those financial institutions by changing rules to allow "minority-owned banks, community banks with under $10 billion in deposits" and CDFIs to accept brokered deposits, or investments with high interest rates, thereby bolstering those institutions and encourage them to invest and lend in their communities.
It would also allow low-income and minority credit unions to access the National Credit Union Administration's Community Development Revolving Loan Fund.
"Commonwealth National Bank would like to thank Senator Jones for his leadership in introducing the Minority Depository Institution and Community Bank Deposit Access Act. As a small Alabama home grown institution, this proposal will allow us to accept needed deposits without the current limitations that hinder our ability to better serve the historically underserved communities that our institutions were created to serve. We support your efforts and encourage you to keep fighting the good fight for all of America," said Sidney King, president and CEO of Commonwealth National Bank, in a statement.
"The Minority Depository Institution and Community Bank Deposit Access Act is a welcomed first step in helping Minority Depository Institutions like our National Bankers Association member banks develop the kinds of national deposit networks that allow our institutions to compete for deposits with larger banks and to better meet the credit needs of the communities we serve. The National Bankers Association commends Senator Jones' leadership on this issue, and we look forward to continuing to engage with him on the ultimate passage of this proposal," said Kenneth Kelly, chairman of the National Bankers Association, in a statement.
A recent report by the Brookings Institute highlighted problems minority-owned businesses had accessing federal COVID-19 relief aid from PPP loans. Researchers found that it took seven days longer for small businesses with paid employees in majority Black zip codes to receive PPP loans, compared to majority-white communities. That gap grew to three weeks for non-employer minority-owned small businesses, the report notes.
The report also states that while minority-owned small businesses, many of which are unbanked or under banked, get approximately 80 percent of their loans from financial technology companies and online lending companies, fintechs weren't allowed under federal law to issue PPP loans until April 14.