Alabama Republicans continue to defend Trump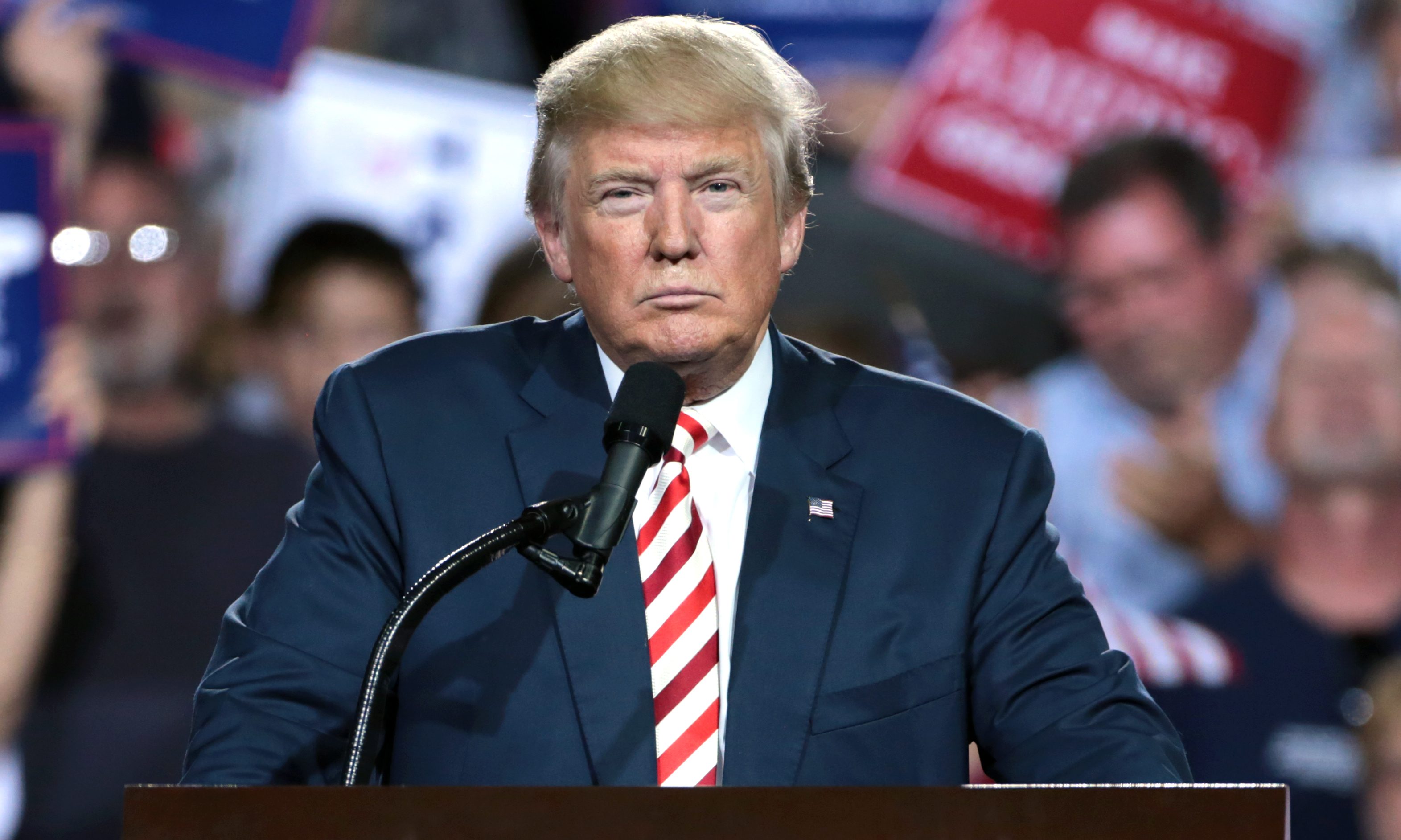 The impeachment inquiry has continued this week; but Alabama Republicans continue to defend President Donald J. Trump (D).
Second Congressional District candidate former State Representative Barry Moore, R-Enterprise, said on social media, "t's crystal clear during these #ImpeachmentHearings that FACTS ARE ON THE PRESIDENT'S SIDE!"
"We must save our country and President Trump!" Barry Moore stated. "These socialist DEMOCRATS are sending us in the WRONG direction. I will stand with President Trump and fight them! We need more calluses and COURAGE in Congress."
Congressman Bradley Byrne, R-Montrose, cited a Fox News article which recounted questioning by Rep. Elise Stefanik, R-New York, in which she asked Lt. Col. Alexander Vindman if Hunter Biden's business dealings in Ukraine presented a possible conflict of interest and he answered yes.
"THIS is exactly why I'm demanding a full investigation into the Bidens' and their shady foreign business dealings," Byrne said. "If Democrats really cared about cleaning up corruption, then they would start asking the tough questions of Joe and Hunter Biden."
House Intelligence Committee Chairman Adam Schiff, D-California, has blocked Republican request to subpoena former Vice President Joe Biden (D) and his son, Hunter Biden.
Byrne is a candidate for the U.S. Senate seat currently held by Doug Jones (D).
First Congressional District candidate former State Senator Bill Hightower, R-Mobile, said, "Lt. Col. Alexander Vindman admitted he made up elements of President Donald Trump's call with Ukrainian President Volodymyr Zelensky in an official summary."
"The Dems' star witness is on record that he FALSIFIED an official summary. As long as it hurts Donald J. Trump and the conservative view, it seems to be ok with Schiff & Pelosi," Hightower said.
Congressman Mike Rogers, R-Saks, called the inquiry a sham and said that important business is not getting done because of it.
"Today the House will vote on a CR to keep the government open," Rep. Rogers said. "This is just another blatant example of House Democrats being so focused on this sham impeachment witch hunt, that they aren't working for the folks across East Alabama and America by passing a budget."
Former State Representative Perry O. Hooper, R-Montgomery, has been actually attending the hearings.
"These hearings are a farce and an insult to the American electorate's intelligence," Hooper said in a statement. "Chairman Adam Schiff, who lied to the American People when he stated "he had seen proof of the President's collusion with the Russians" has no credibility in leading the House Intelligence Committee. Obama fired every single Bush appointed Ambassador. Republicans said nothing because that's his right. When President Trump fires an Obama appointed Ambassador it's an impeachable offense."
"All of the witnesses called by the Democrats under cross examination have stated under oath that there was no quid pro quo or bribery attempted by the president and his administration only hearsay and innuendo," Hooper said after Wednesday's testimony. "As of this writing Ambassador Sondland just testified that he never heard the president say of any conditions on aide to the Ukraine. Case closed. It's a temper tantrum from low level career bureaucrats who disagree with changes from Obama's foreign policy that are being given the American stage by the Democratic party and their lackies in the media."
Hooper is a member of the President's national finance team. The President and the Republican National Committee have raised over $300 million to this point just this year for the 2020 election.
"Democrats are unable to accept the fact that voters will simply disagree with them," Hooper concluded. "Nancy Pelosi stated that 'it is too dangerous to let the voters decide Trump's fate'. I guess that there are just too many 'deplorables' in fly over country. In other words, she thinks Trump's going to win and doesn't want to take a chance on letting the voters decide. I have confidence in the American that they will not let Pelosi prevail."

America celebrates Independence Day
The United States celebrates its independence from Great Britain every year on July 4.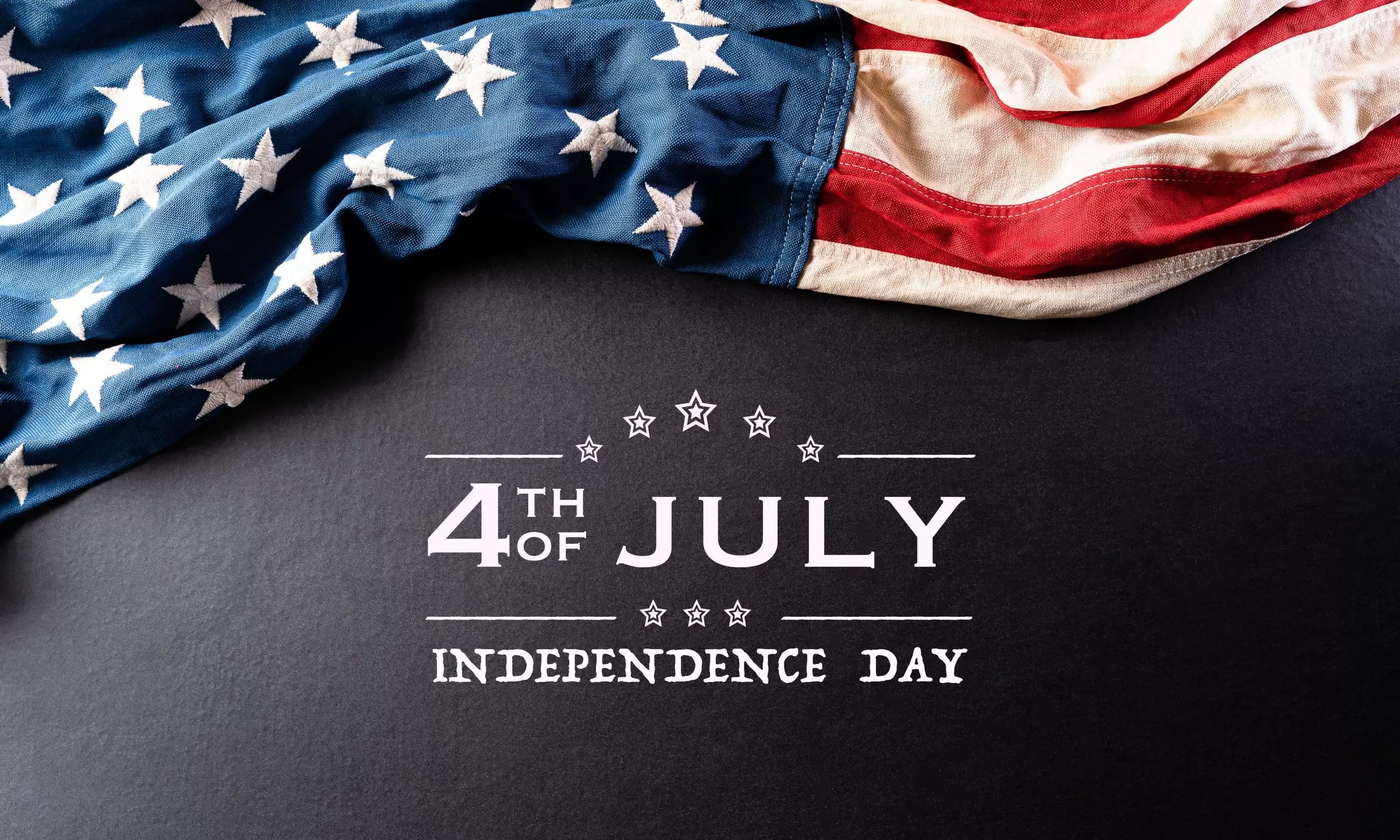 The United States celebrates its independence from Great Britain every year on July 4.
On July 4, 1776, the Declaration of Independence was ratified by the Second Continental Congress. This is a national and state holiday that is celebrated with fireworks, family gatherings, concerts of patriotic music and is traditionally the height of the summer holiday season.
The Declaration of Independence defined the rights of man and the relationship between government and the governed. It also stated the colonists grievances with the distant British government and explained why independence was both justified and necessary.
"When in the Course of human events, it becomes necessary for one people to dissolve the political bands which have connected them with another, and to assume among the powers of the earth, the separate and equal station to which the Laws of Nature and of Nature's God entitle them, a decent respect to the opinions of mankind requires that they should declare the causes which impel them to the separation," the Declaration reads.
The principal writer of the Declaration of Independence was Thomas Jefferson, who would go on to be the wartime governor of Virginia, vice president and the third president of the United States.
As brilliant as the Declaration of Independence is, independence was not won by words alone — but by the sacrifices of the men and women who sacrificed on and off the battlefields of Concord, Lexington, Bunker Hill, Quebec, Charleston, Trenton, Saratoga, Valley Forge, Kings Mountain, Cowpens, Guilford Court House, Yorktown and countless more to win the nation's independence.
That ragtag, often poorly equipped and underfed army was led by General George Washington. Washington would go on to be the head the Constitutional convention and the first president of the United States, serving two terms.
Both Washington and Jefferson are immortalized on Mount Rushmore as two of the greatest presidents.
An estimated 25,000 Americans were killed fighting the Revolutionary War. The British forces lost over 10,000 troops including many Americans who opposed independence and fought and died for the British crown. An estimated 58,000 crown Loyalists would leave this country over their loyalty to the British crown. Many of them settled in Canada.
"Today, we celebrate our Nation's independence and the vision of our Founding Fathers revealed to the world on that fateful day, as well as the countless patriots who continue to ensure that the flames of freedom are never extinguished," President Donald Trump said in the annual presidential July 4 message.