Alabama Republicans continue to defend Trump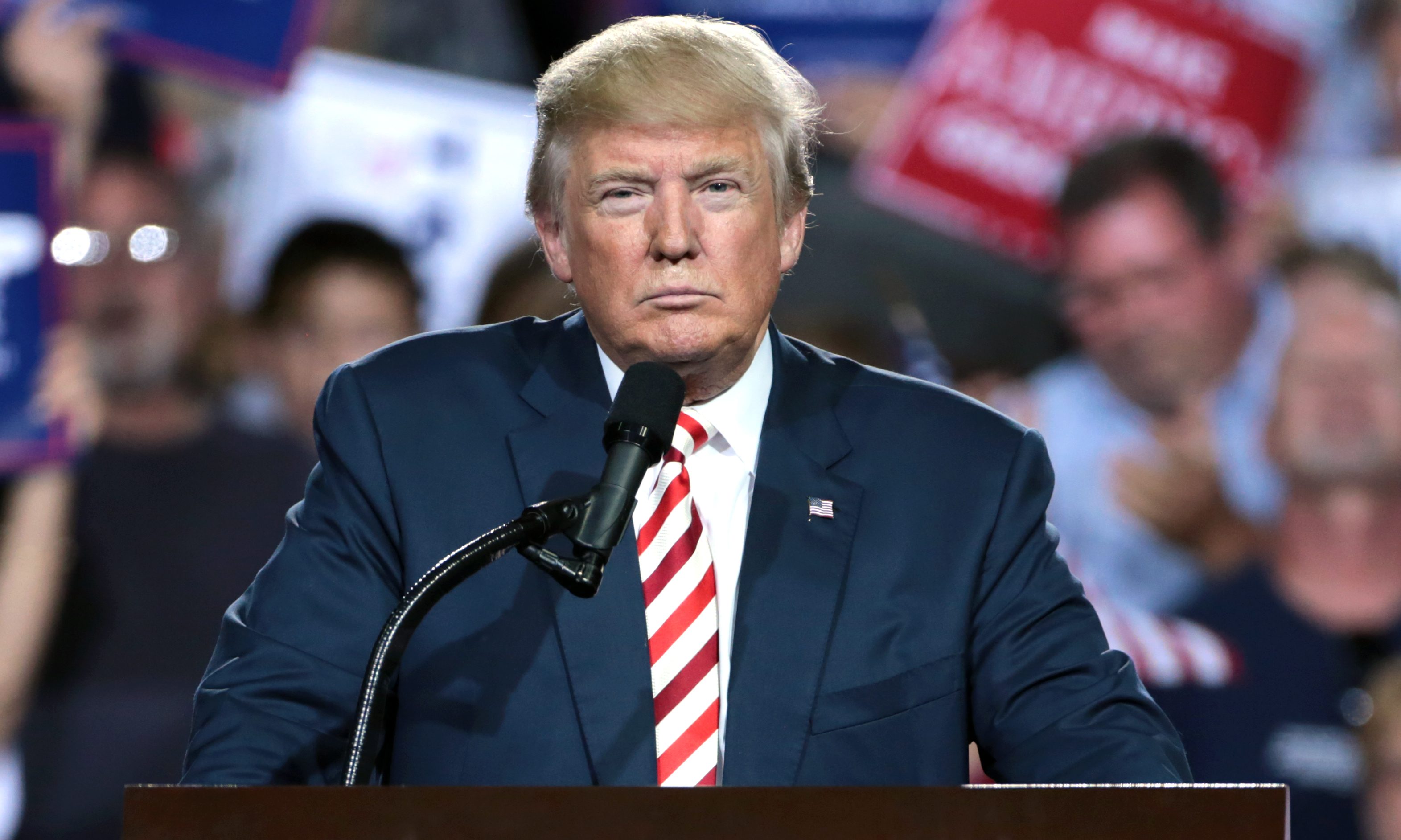 The impeachment inquiry has continued this week; but Alabama Republicans continue to defend President Donald J. Trump (D).
Second Congressional District candidate former State Representative Barry Moore, R-Enterprise, said on social media, "t's crystal clear during these #ImpeachmentHearings that FACTS ARE ON THE PRESIDENT'S SIDE!"
"We must save our country and President Trump!" Barry Moore stated. "These socialist DEMOCRATS are sending us in the WRONG direction. I will stand with President Trump and fight them! We need more calluses and COURAGE in Congress."
Congressman Bradley Byrne, R-Montrose, cited a Fox News article which recounted questioning by Rep. Elise Stefanik, R-New York, in which she asked Lt. Col. Alexander Vindman if Hunter Biden's business dealings in Ukraine presented a possible conflict of interest and he answered yes.
"THIS is exactly why I'm demanding a full investigation into the Bidens' and their shady foreign business dealings," Byrne said. "If Democrats really cared about cleaning up corruption, then they would start asking the tough questions of Joe and Hunter Biden."
House Intelligence Committee Chairman Adam Schiff, D-California, has blocked Republican request to subpoena former Vice President Joe Biden (D) and his son, Hunter Biden.
Byrne is a candidate for the U.S. Senate seat currently held by Doug Jones (D).
First Congressional District candidate former State Senator Bill Hightower, R-Mobile, said, "Lt. Col. Alexander Vindman admitted he made up elements of President Donald Trump's call with Ukrainian President Volodymyr Zelensky in an official summary."
"The Dems' star witness is on record that he FALSIFIED an official summary. As long as it hurts Donald J. Trump and the conservative view, it seems to be ok with Schiff & Pelosi," Hightower said.
Congressman Mike Rogers, R-Saks, called the inquiry a sham and said that important business is not getting done because of it.
"Today the House will vote on a CR to keep the government open," Rep. Rogers said. "This is just another blatant example of House Democrats being so focused on this sham impeachment witch hunt, that they aren't working for the folks across East Alabama and America by passing a budget."
Former State Representative Perry O. Hooper, R-Montgomery, has been actually attending the hearings.
"These hearings are a farce and an insult to the American electorate's intelligence," Hooper said in a statement. "Chairman Adam Schiff, who lied to the American People when he stated "he had seen proof of the President's collusion with the Russians" has no credibility in leading the House Intelligence Committee. Obama fired every single Bush appointed Ambassador. Republicans said nothing because that's his right. When President Trump fires an Obama appointed Ambassador it's an impeachable offense."
"All of the witnesses called by the Democrats under cross examination have stated under oath that there was no quid pro quo or bribery attempted by the president and his administration only hearsay and innuendo," Hooper said after Wednesday's testimony. "As of this writing Ambassador Sondland just testified that he never heard the president say of any conditions on aide to the Ukraine. Case closed. It's a temper tantrum from low level career bureaucrats who disagree with changes from Obama's foreign policy that are being given the American stage by the Democratic party and their lackies in the media."
Hooper is a member of the President's national finance team. The President and the Republican National Committee have raised over $300 million to this point just this year for the 2020 election.
"Democrats are unable to accept the fact that voters will simply disagree with them," Hooper concluded. "Nancy Pelosi stated that 'it is too dangerous to let the voters decide Trump's fate'. I guess that there are just too many 'deplorables' in fly over country. In other words, she thinks Trump's going to win and doesn't want to take a chance on letting the voters decide. I have confidence in the American that they will not let Pelosi prevail."
Print this piece
As cases surpass 1,100 in Alabama, still no "stay-at-home" order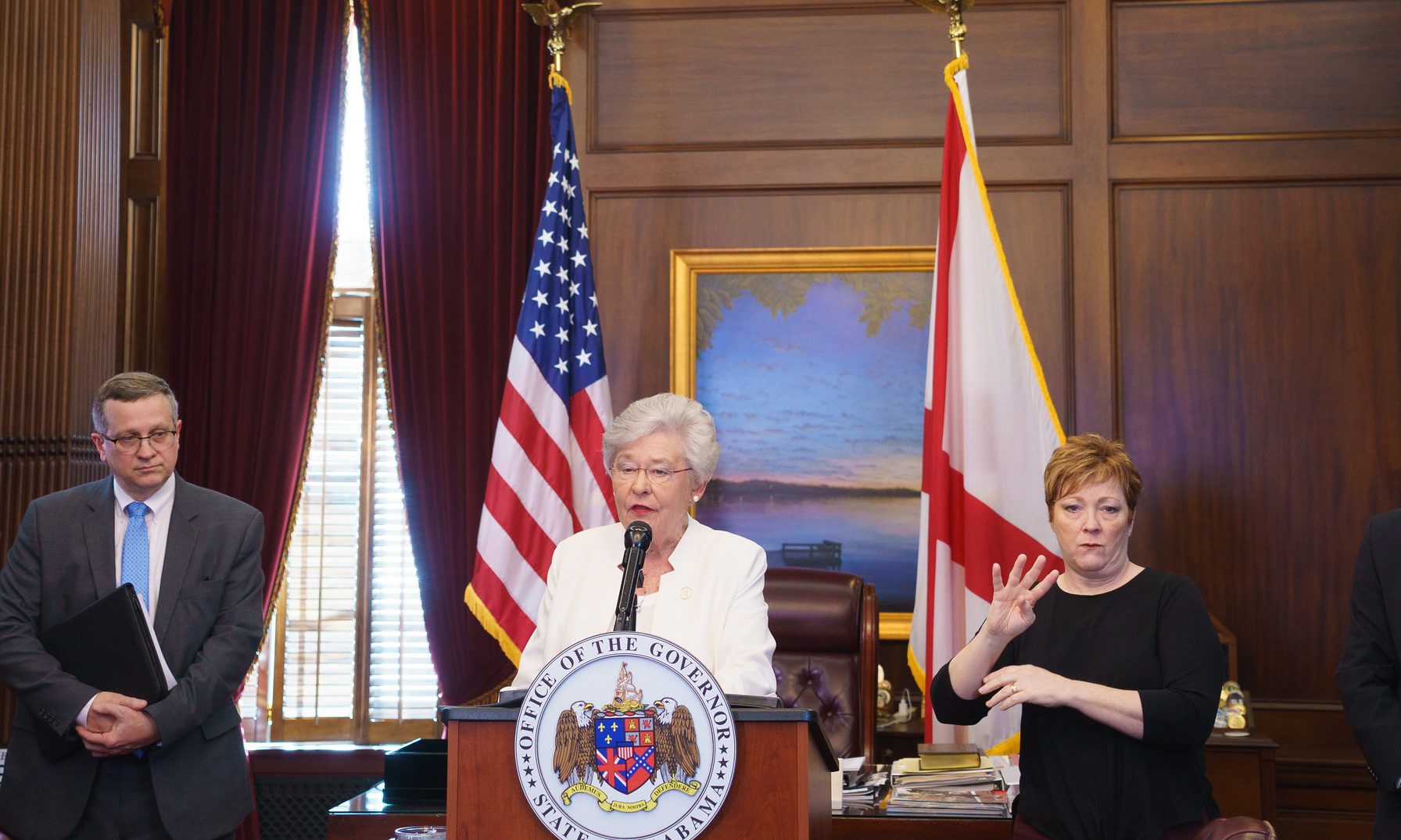 The number of positive novel coronavirus cases in Alabama rocketed past a thousand Wednesday, but the state still has no shelter-in-place order — and Gov. Kay Ivey's office says she is not ready to implement one.
"The governor remains committed to exploring all options and has not ruled anything out, but she hopes that we do not need to take this approach," Ivey's spokesperson said Wednesday.

By 6 p.m., there were 1,108 confirmed cases of the virus and at least 28 deaths statewide related to COVID-19. Cases grew by triple digits again after a brief lull in new cases Tuesday. But the infections are also widespread. Cases have been reported in 62 of the state's 67 counties — and not just in the more urban ones.
Only one city in the state, Birmingham, has issued a shelter-in-place order. The city is in Jefferson County, which, in coordination with the city, has taken a stricter approach to handling the coronavirus outbreak because it has the most cases in the state.
The cities of Montgomery and Tuscaloosa have also implemented curfews, but they have far fewer cases per capita than many other areas of the state. (No. 30 and 31 out of 67 counties in per capita cases.)
But some of the hardest-hit counties in the state are outside of Jefferson County, and the health departments in those counties do not have as much authority to issue their own directives as Jefferson County and Mobile County do. They're the only two health departments in the state that are independent with the legal authority to act autonomously from the state health department.
Cities and counties in some of the hardest-hit areas like Lee and Chambers counties have also not issued shelter-in-place orders by municipal ordinance as has been the case in Jefferson County.
Lee County and Chambers County in East Alabama have the highest infection rates in the state, and the highest per capita number of cases, yet the cities and counties there are following a statewide order that is less restrictive than the measures in place in Birmingham, Tuscaloosa or Montgomery.
Lee County has 83 cases, and Chambers County has 45. But per capita, Chambers County has 135 cases per 100,000. (For comparison, Jefferson County, where there are 302 cases, has only 46 cases per 100,000 people.) Chambers County also has the highest number of deaths per capita in the state, at 12 per 100,000 people.
The hospital that serves Lee, Chambers and the surrounding counties — East Alabama Medical Center — is currently treating 30 patients with a confirmed diagnosis of COVID-19. It has already discharged 16 other COVID-19 patients, and there are 12 more in the hospital with suspected cases of the virus.
While the hospital says it is currently stable in the number of ventilators and other equipment it has available, it is still asking for donations of some needed supplies like latex-free gloves and bleach wipes.

Aside from UAB in Birmingham, EAMC is currently treating the most COVID-19 patients, according to data APR collected over the past two days. As the state continues to avoid issuing a statewide stay-at-home or shelter-in-place order, East Alabama Medical Center is urging the residents in the area to act as if there has been an order issued.
"While there is not yet a mandate to shelter in place, EAMC encourages it as the best way to stop the spread of COVID-19," the hospital said. "Community leaders, city officials and the media have shared this important message, but there are still reports of groups gathering, children playing in neighborhood parks, dinner parties, bible studies and other events."
All of Alabama's neighboring states have issued shelter-in-place orders. Mississippi, Georgia, Florida and Louisiana have done so. The governors of Mississippi, Florida and Georgia all decided to issue orders today after balking at the idea for weeks.
Ivey has taken steps to curb the spread of the virus. She and the Alabama Department of Health issued an order on March 19 that closed the state's beaches and limited gatherings of 25 or more people. She's also closed schools for the remainder of the academic year.
On Friday, March 27, Ivey ordered closed a number of different types of businesses including athletic events, entertainment venues, non-essential retail shops and service establishments with close contact. The state has also tightened its prohibition on social gatherings by limiting non-work related gatherings of 10 people or more.
Ivey's order Friday is not that far off from a shelter-in-place order, but it lacks the force of telling the state's residents to stay home if at all possible. A number of businesses and manufacturing facilities are also allowed to keep operating, though they have been encouraged to abide by social-distancing guidelines as much as possible.
But Ivey has said she doesn't want to issue a shelter-in-place or stay-at-home order because she doesn't want to put more stress on the economy.
"You have to consider all the factors, such as the importance of keeping businesses and companies open and the economy going as much as possible," Ivey said on Friday.
Ivey's spokesperson Wednesday said the governor has taken appropriate action thus far.
"In consultation with the Coronavirus Task Force, the governor and the Alabama Department of Public Health have taken aggressive measures to combat COVID-19," her spokesperson, Gina Maiola, said. "The governor's priority is protecting the health, safety and well-being of all Alabamians, and their well-being also relies on being able to have a job and provide for themselves and their families. Many factors surround a statewide shelter-in-place, and Alabama is not at a place where we are ready to make this call."
Print this piece